Every time I set up and take down my camp I think about one of my very favorite camping items. You may think this is too simple but this makes my life easier. Isn't that what favorite items do? This item isn't even expensive. As gear goes, it's pretty inexpensive. What it is?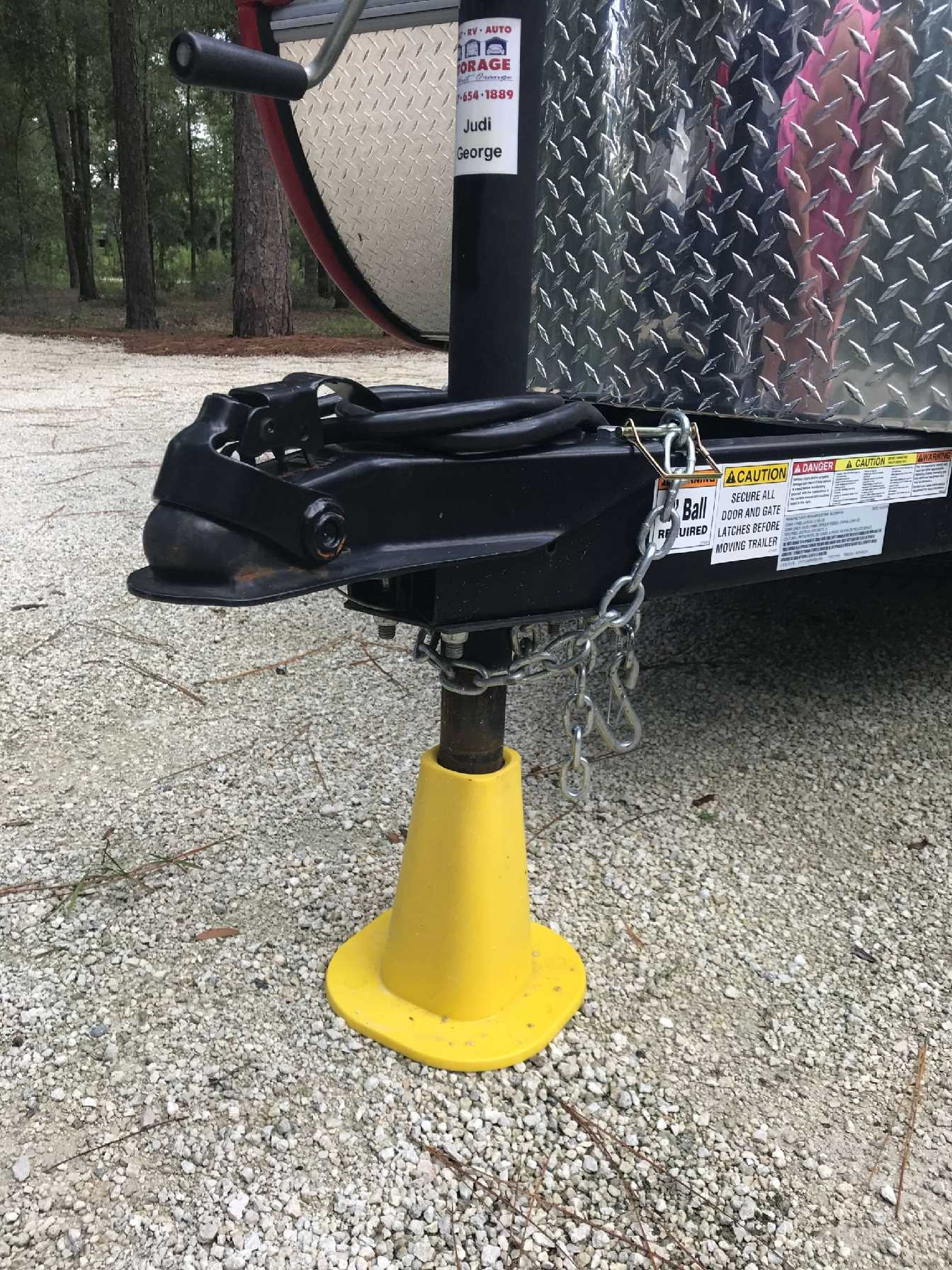 My Camco tongue jack stand.
For less than twenty dollars this jack stand allows me to set up and take down my camper without hand cranking so much.
Do you have some simple, inexpensive item that you love? Tell me about it.
–Judi