Welcome to Mr. Anderson's 1950 Airfloat Landyacht.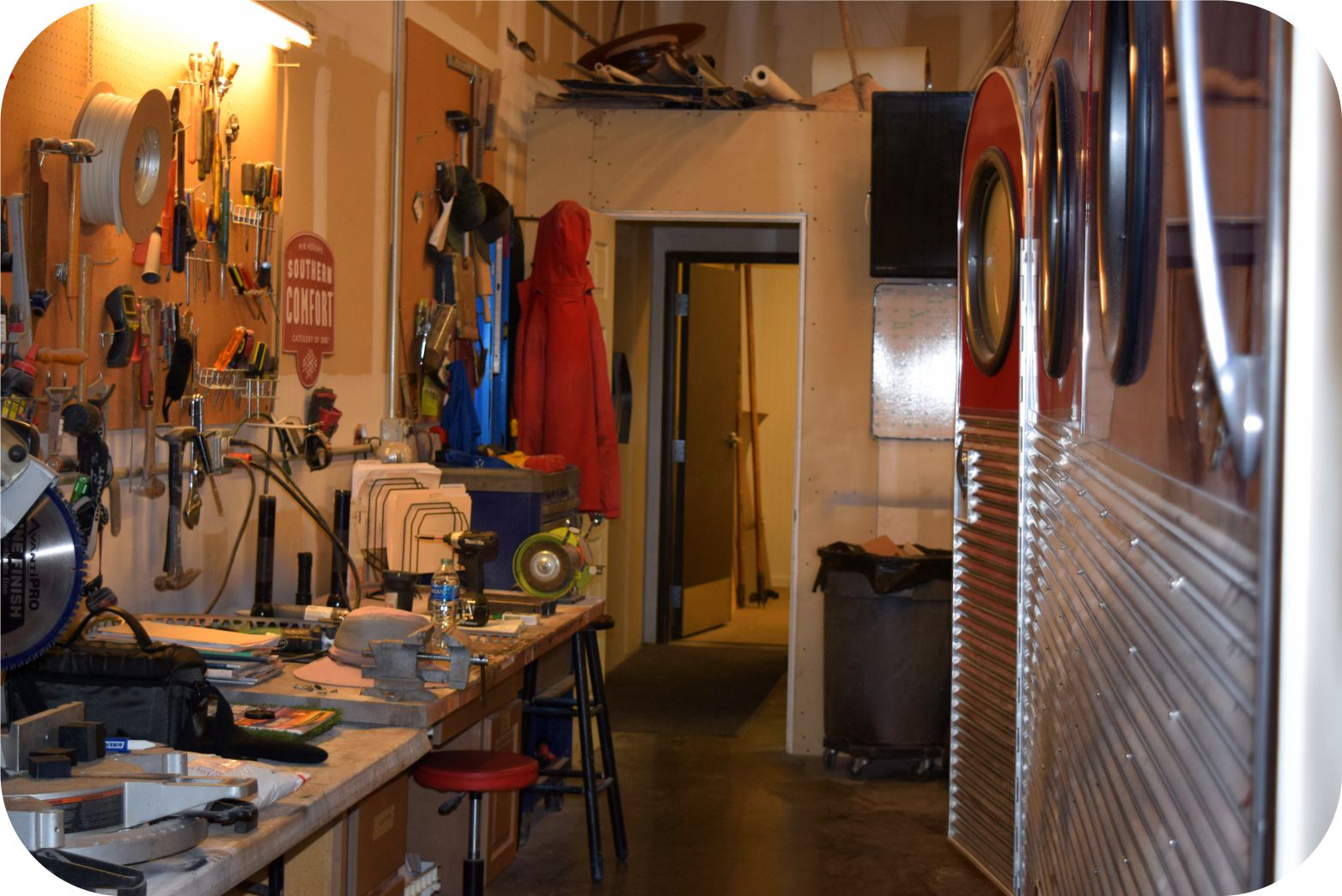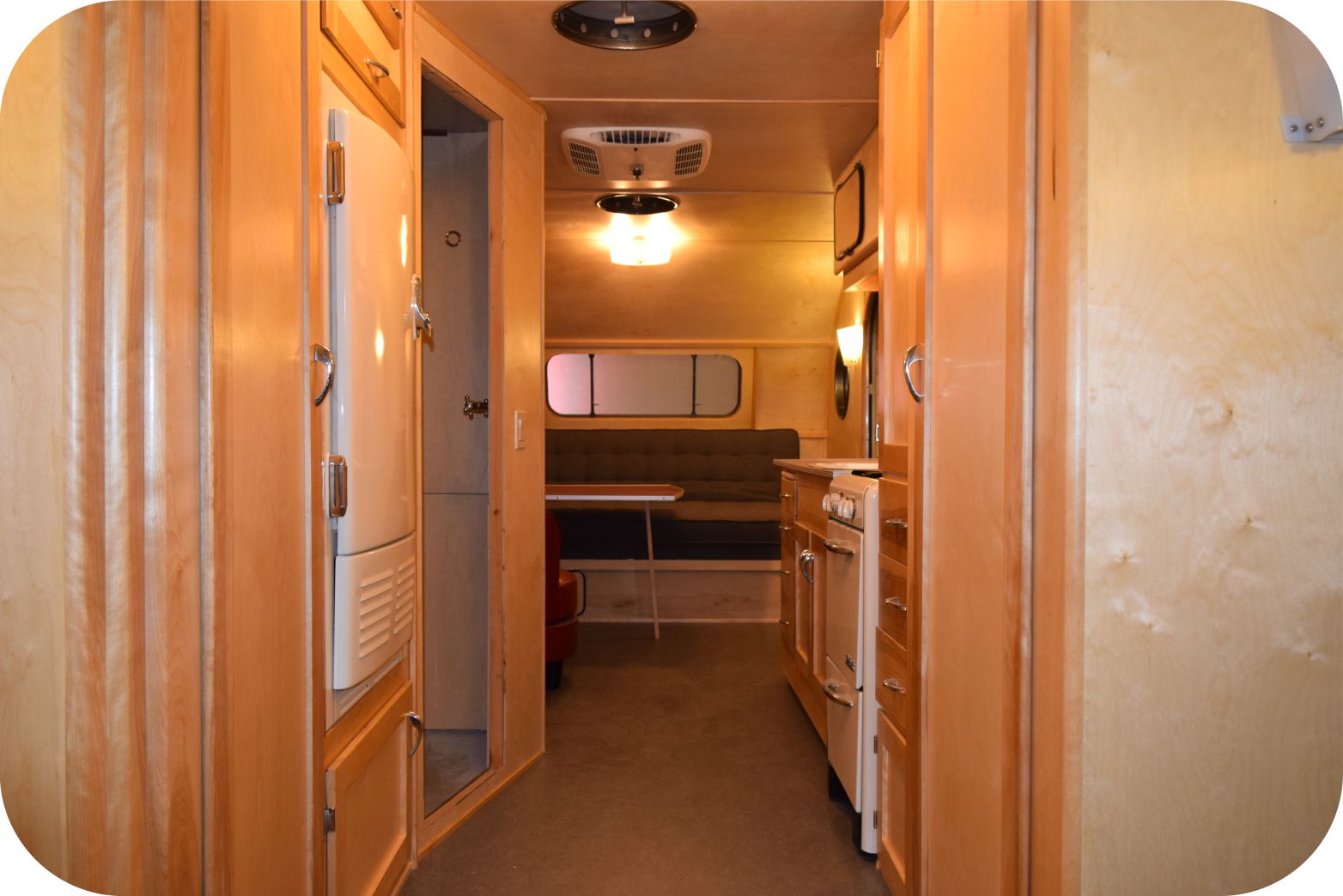 Mr. Anderson found this trailer in Palm Desert and has restored it from the frame up. He is keeping everything original, using the pulled-out cabinets & panels as templates. Gorgeous new birchwood replacing the old.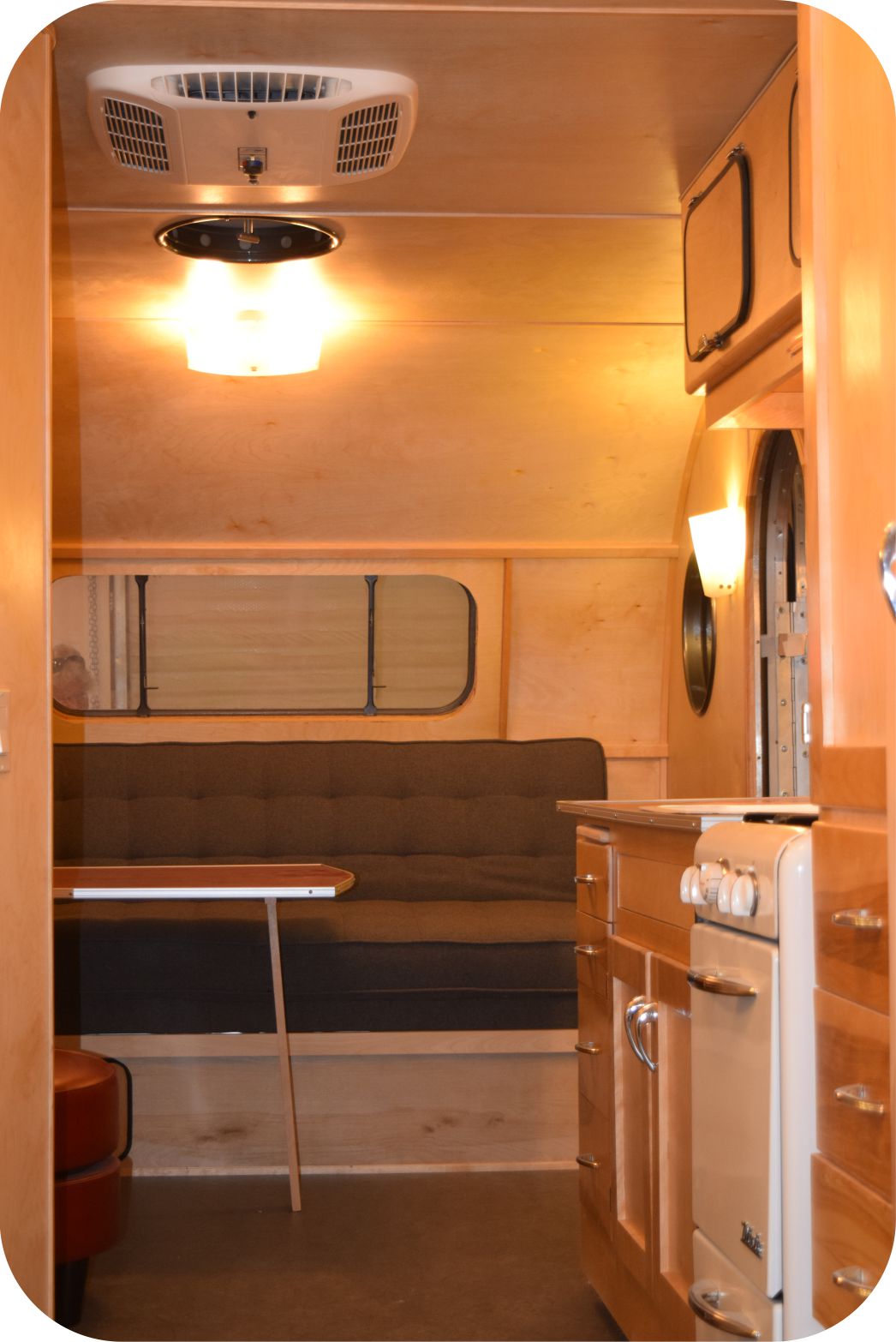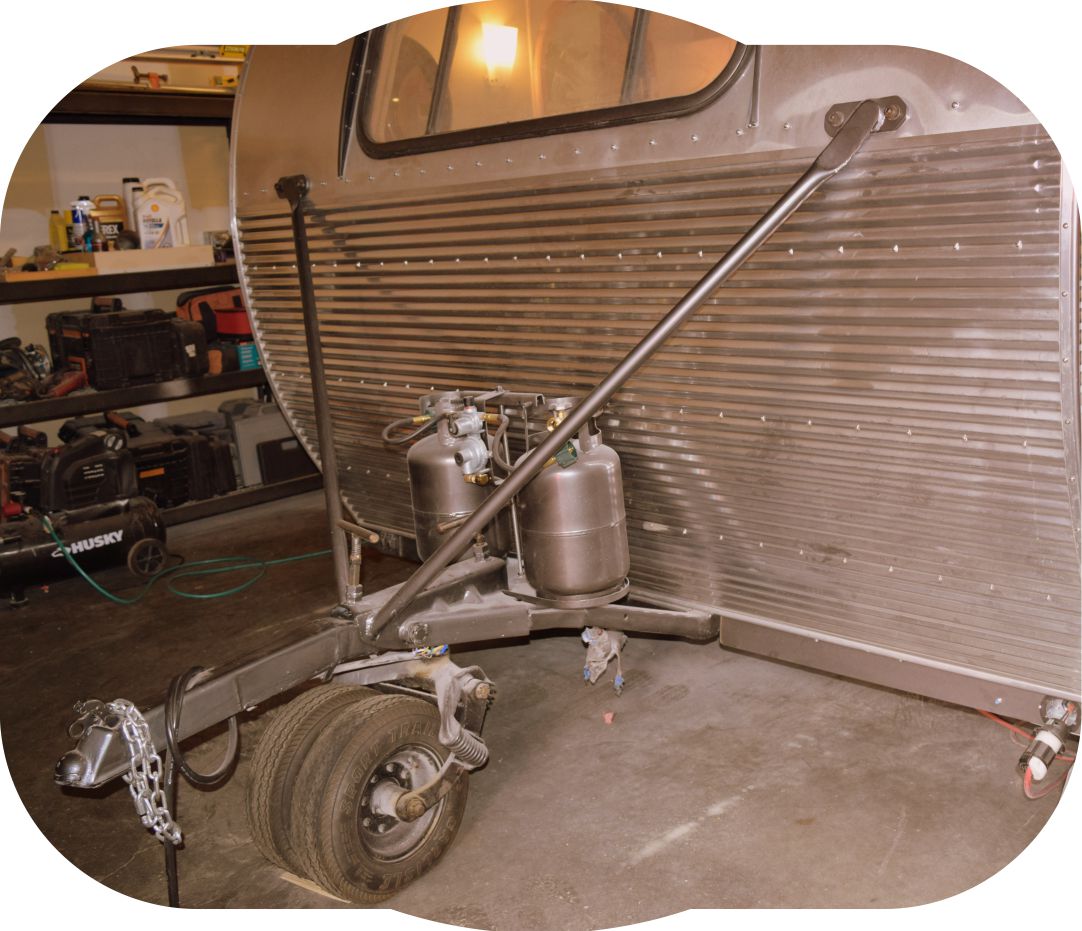 Third wheels became standard equipment on Airfloats. Also called "Dolly" and "Slimp" wheels. It consisted of one or two wheels attached to the underside of the tongue and coupler. It significantly reduces the weight on the tow vehicle.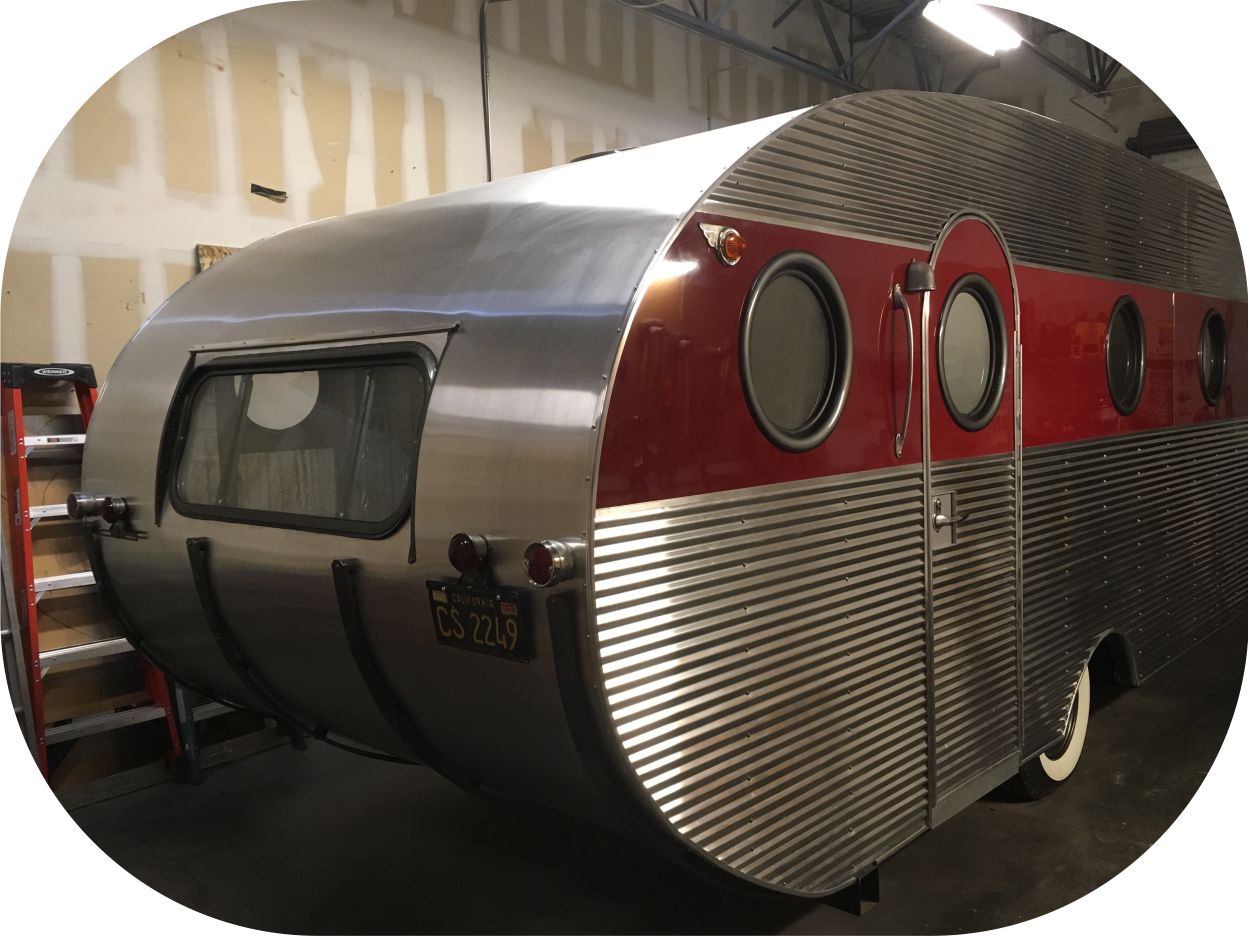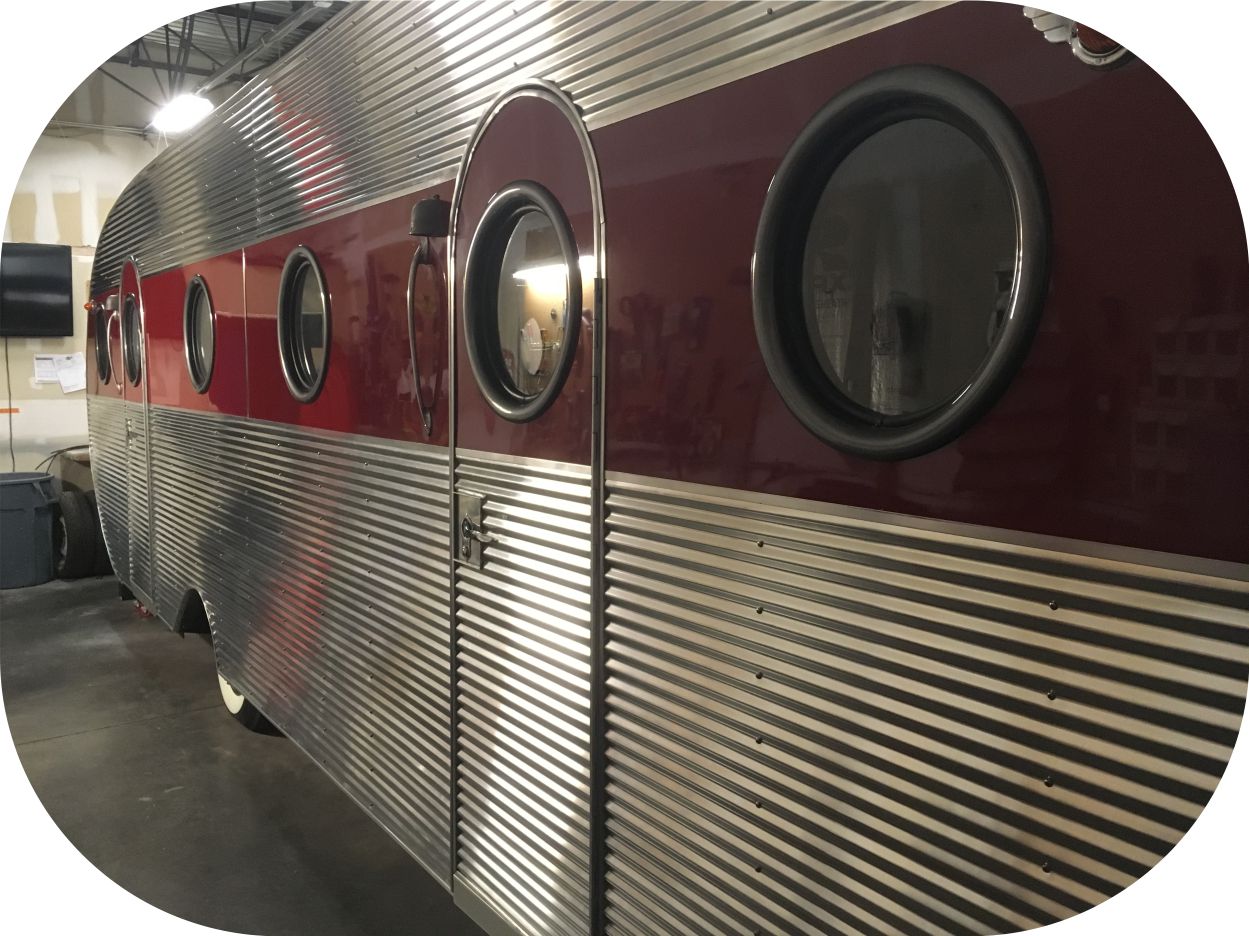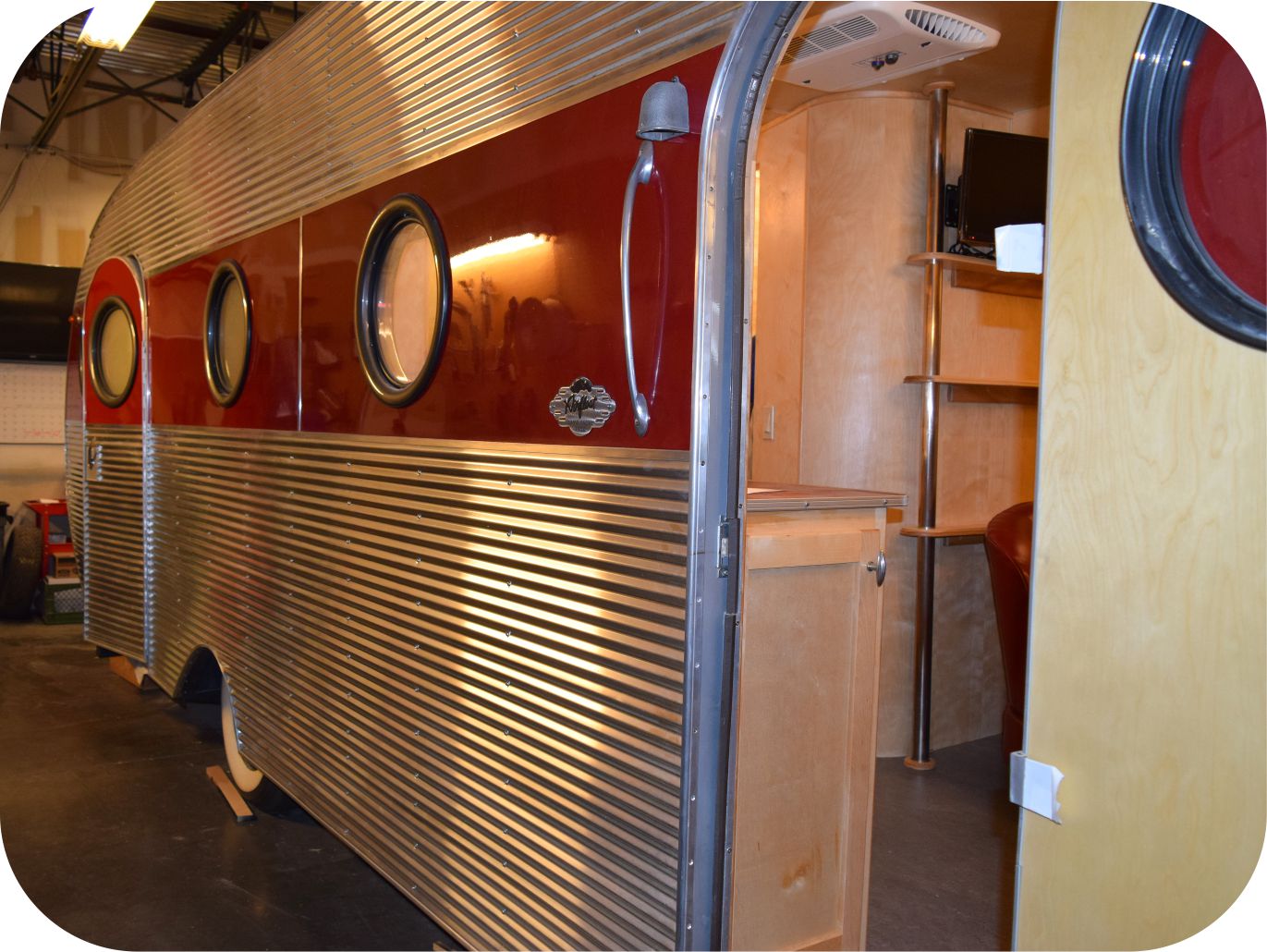 The flat red area between the polished aluminum corrugated panels – gives this lovely lady a beautiful line of red lipstick. The windows, which are unique portholes, give you the feeling of living on a yacht.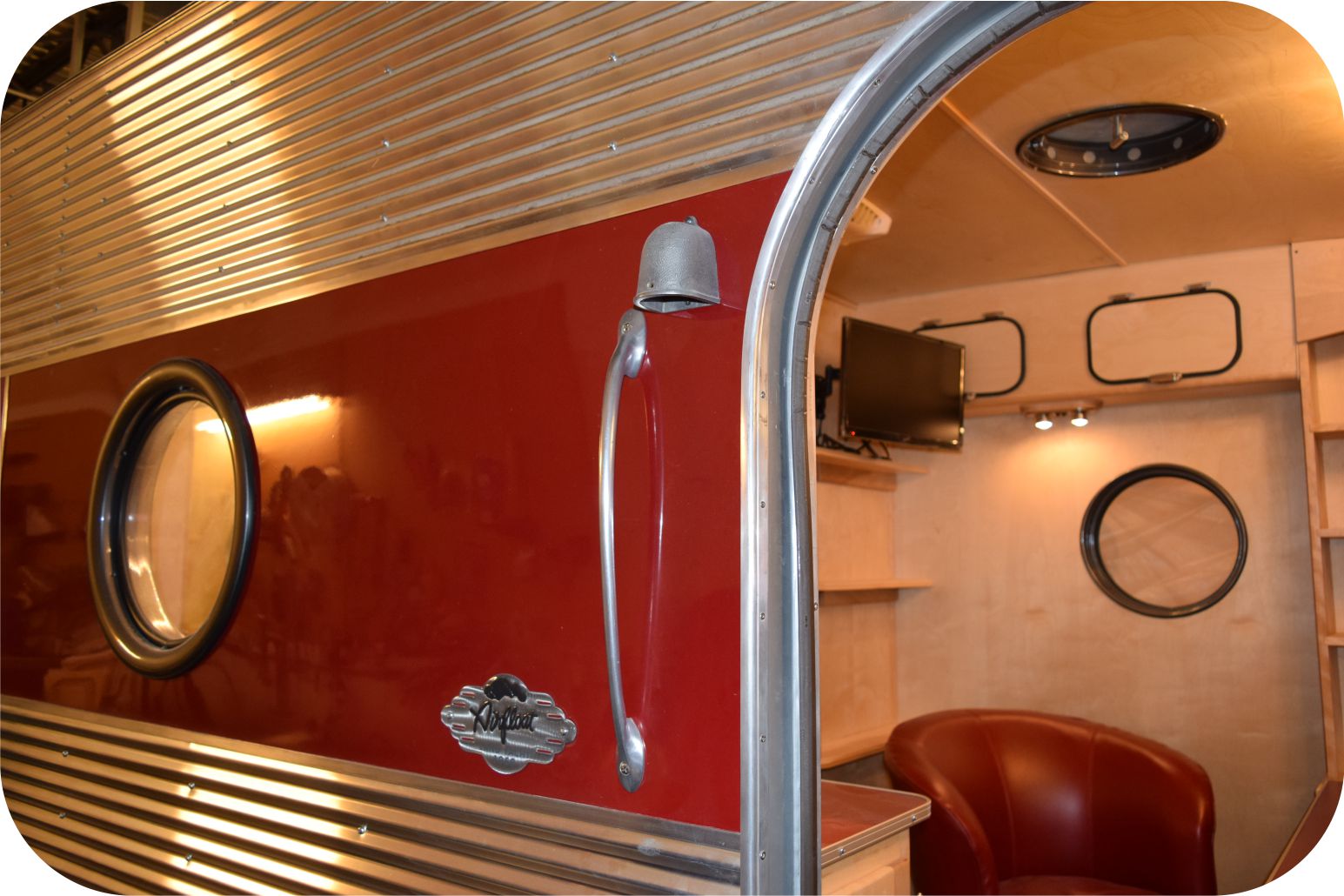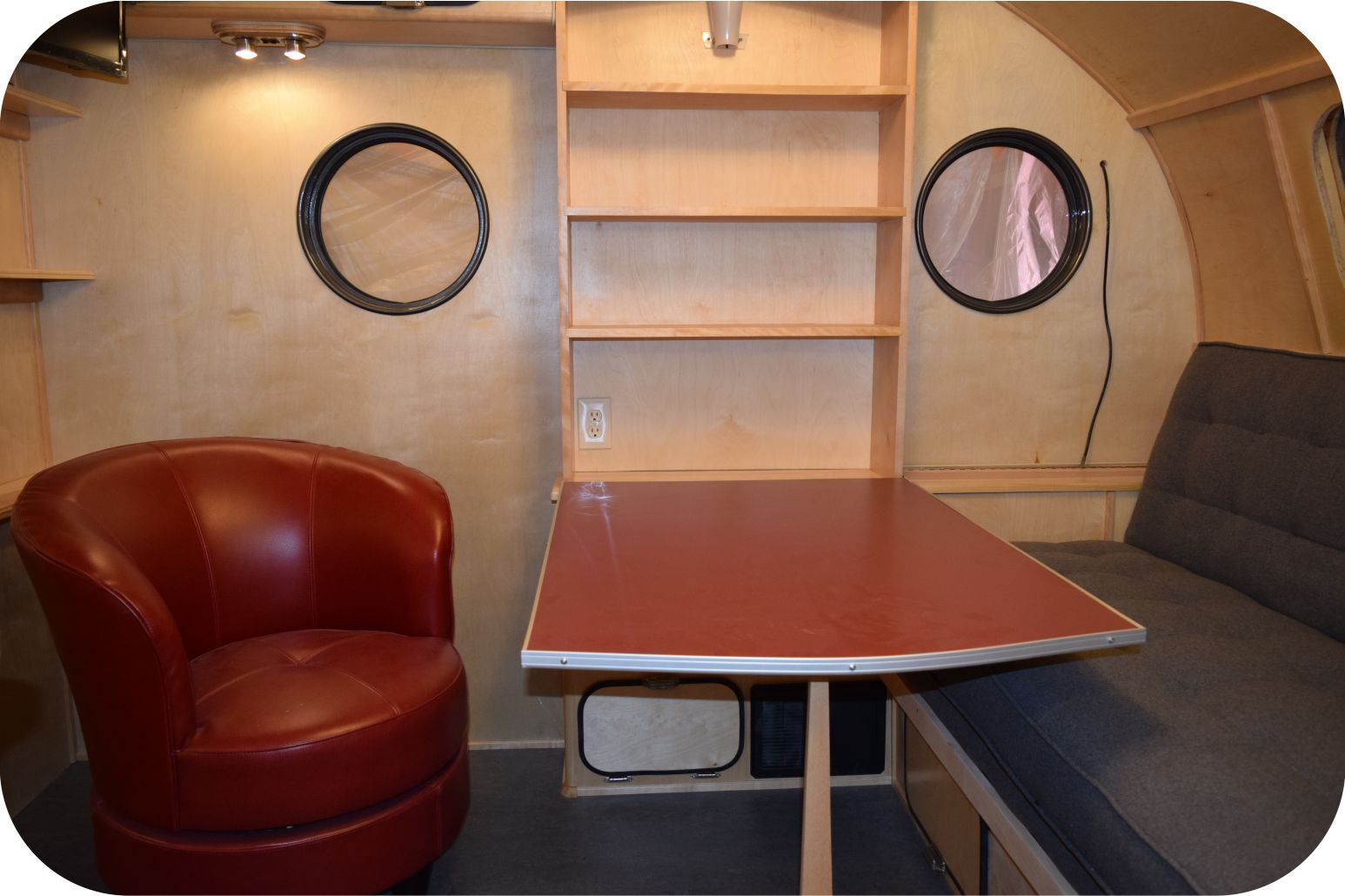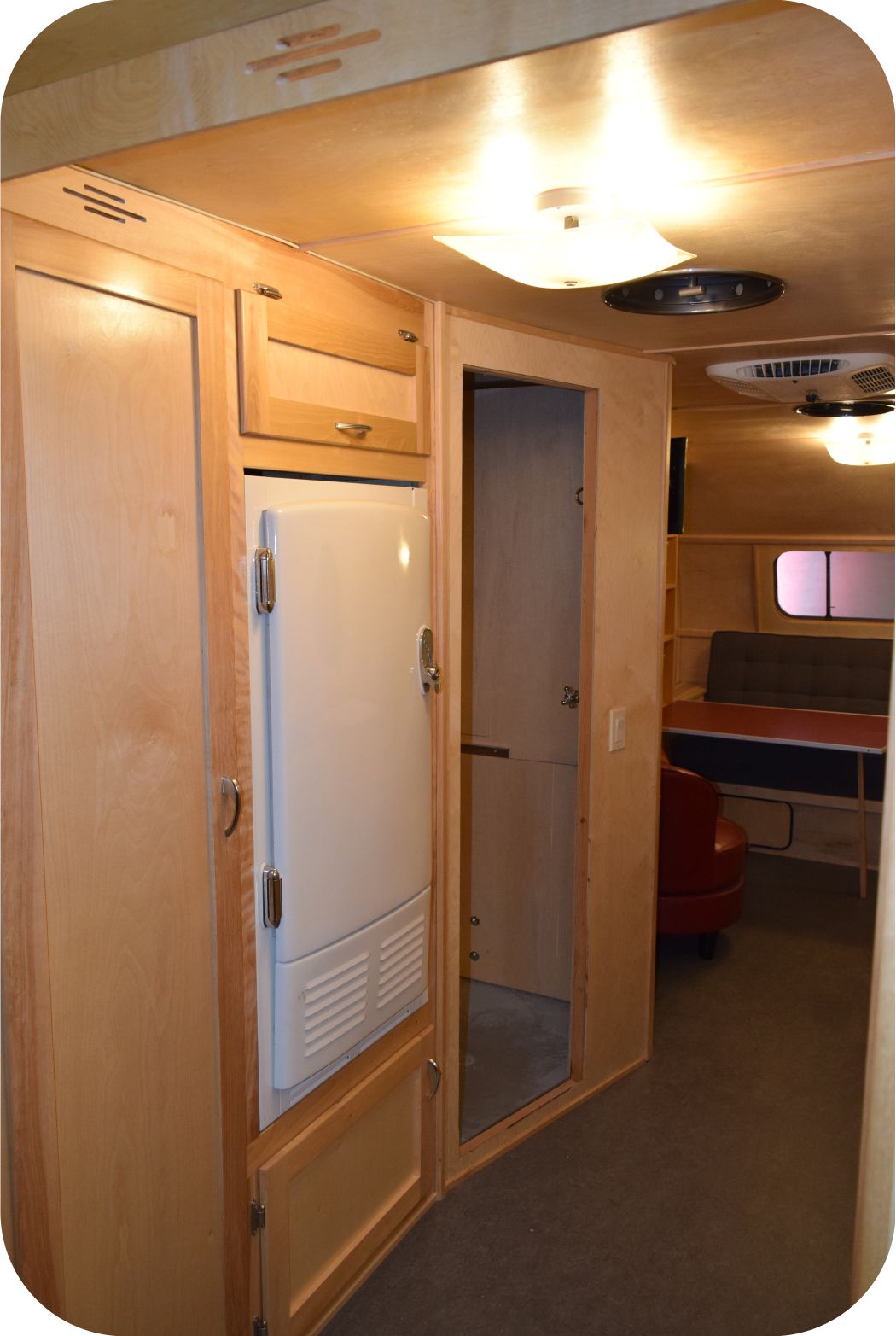 The original refrigerator uses 110 electricity.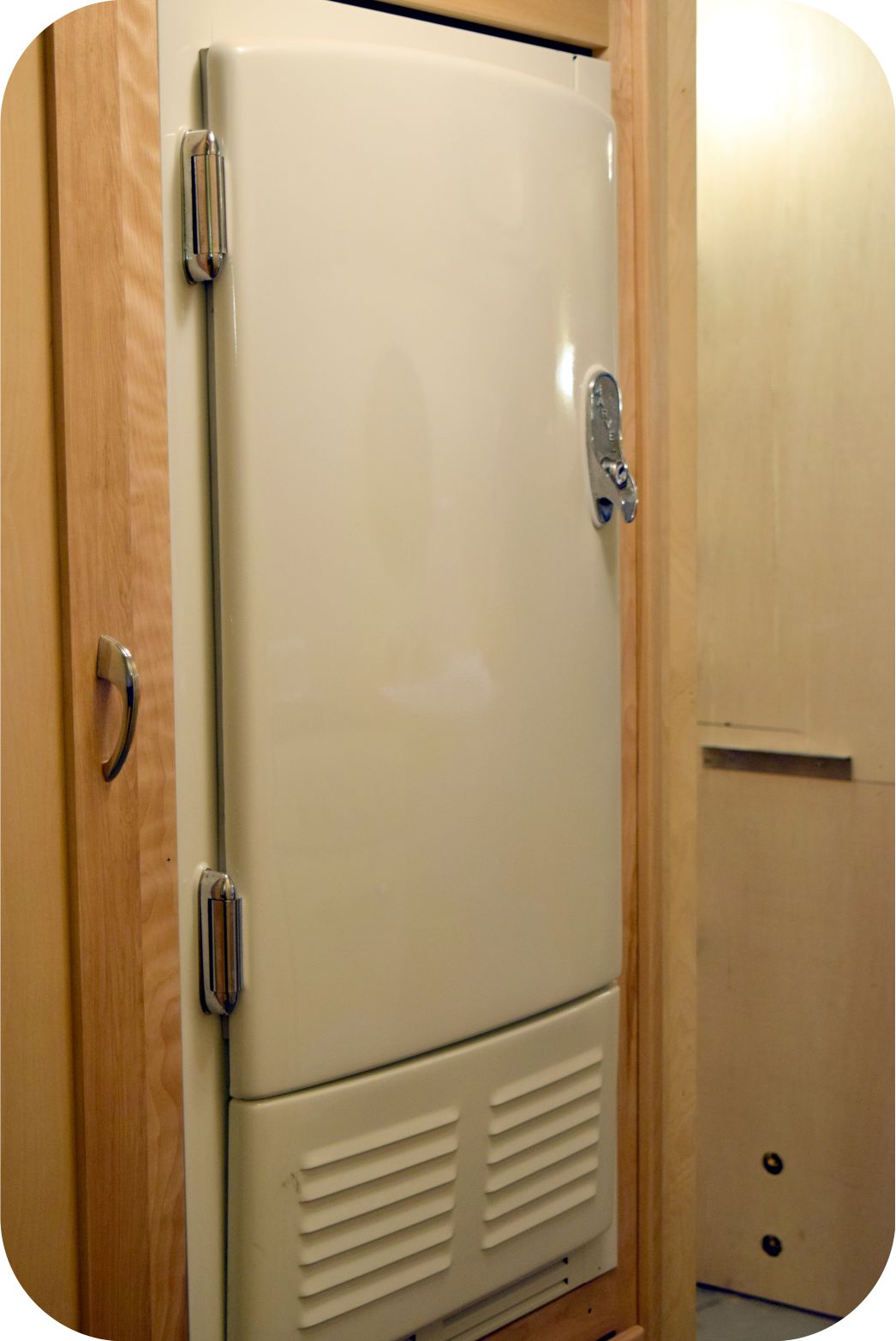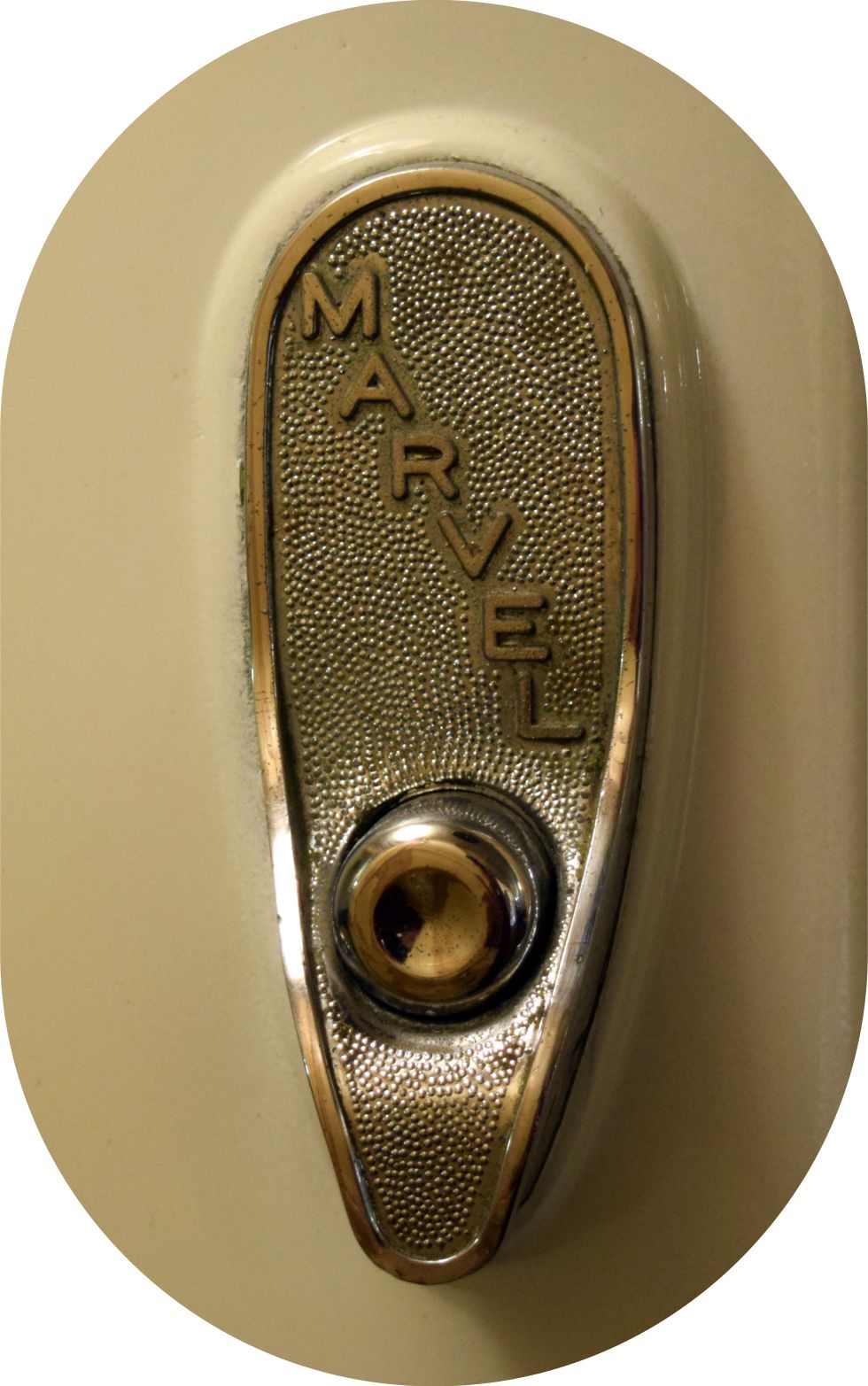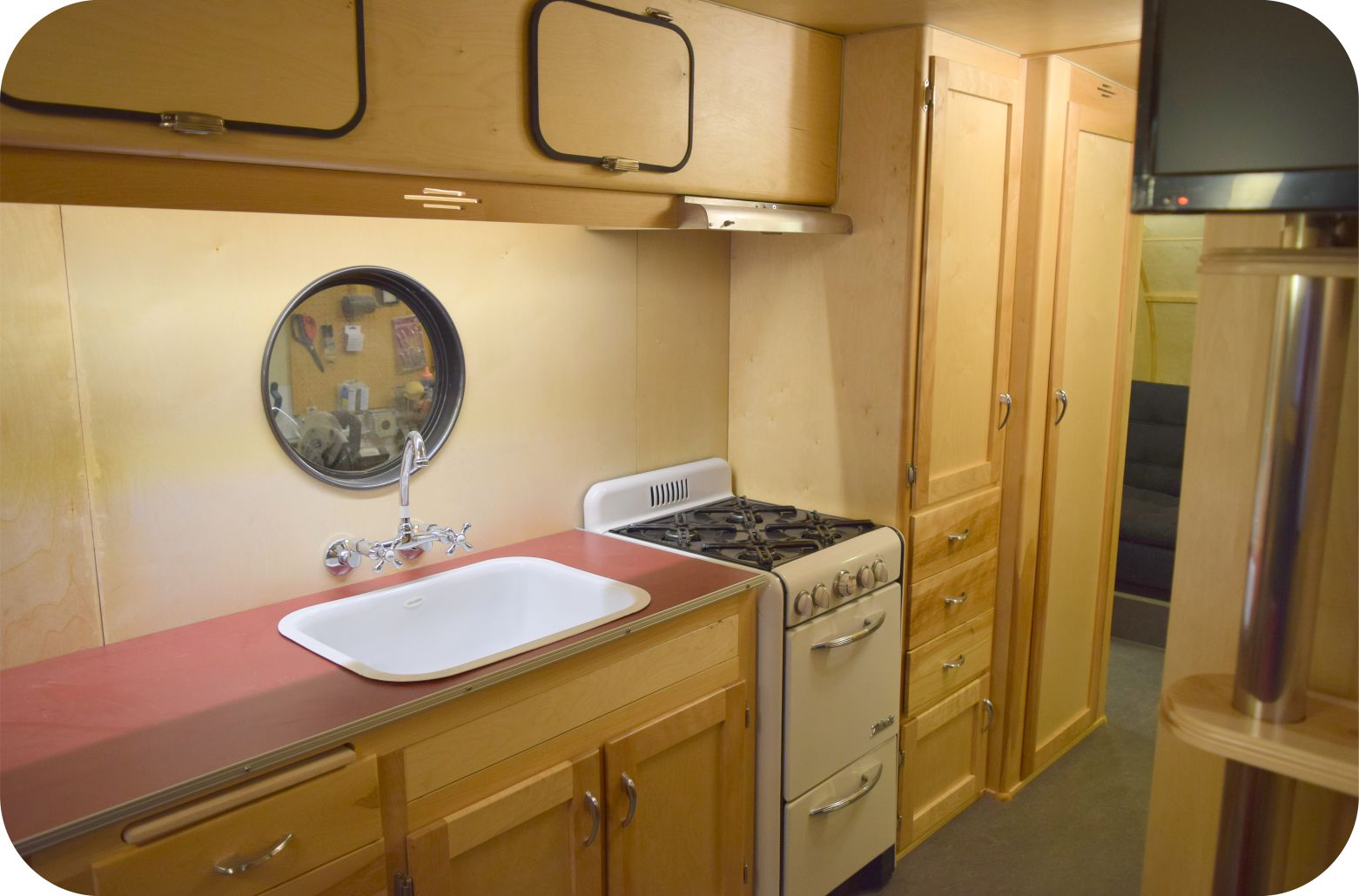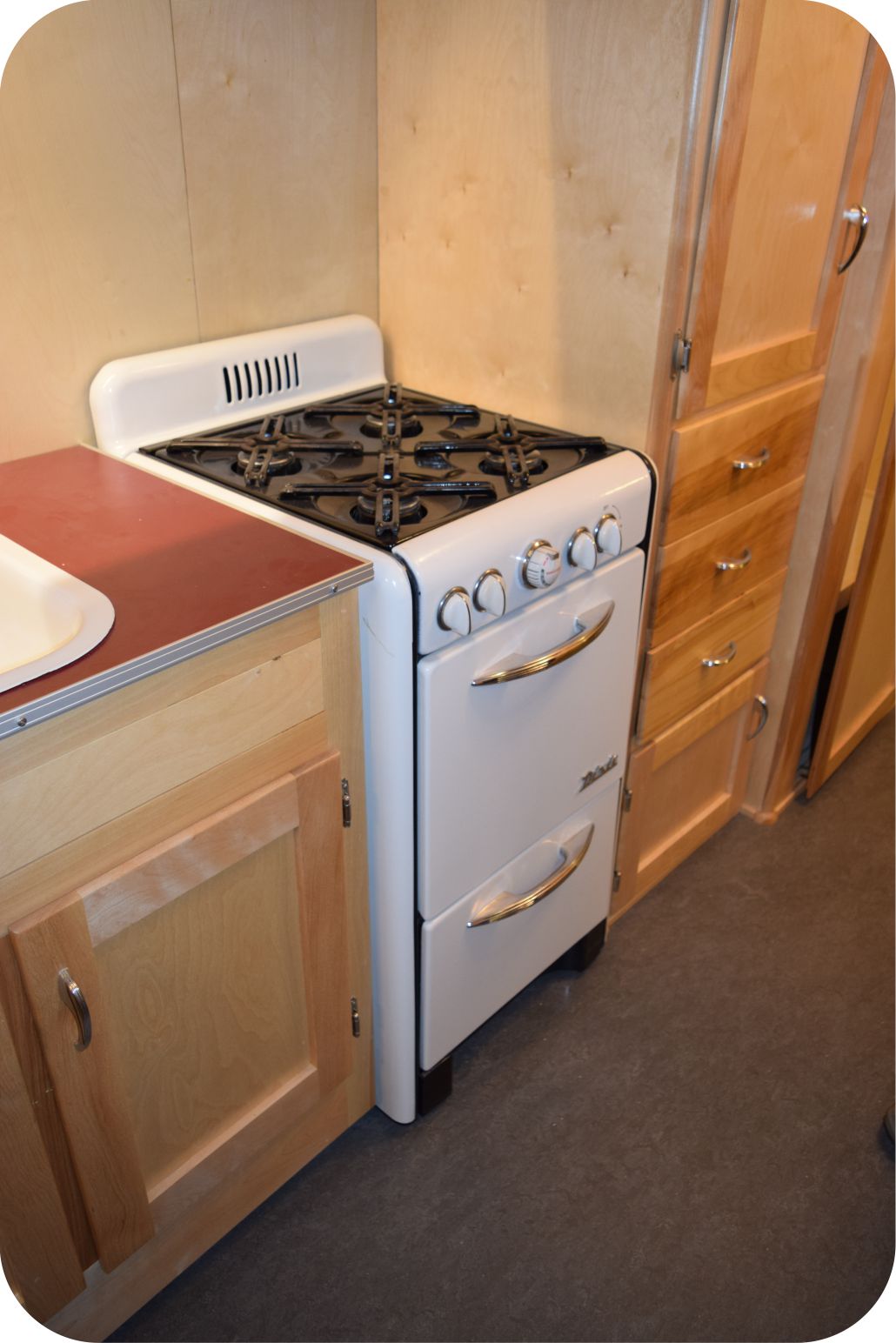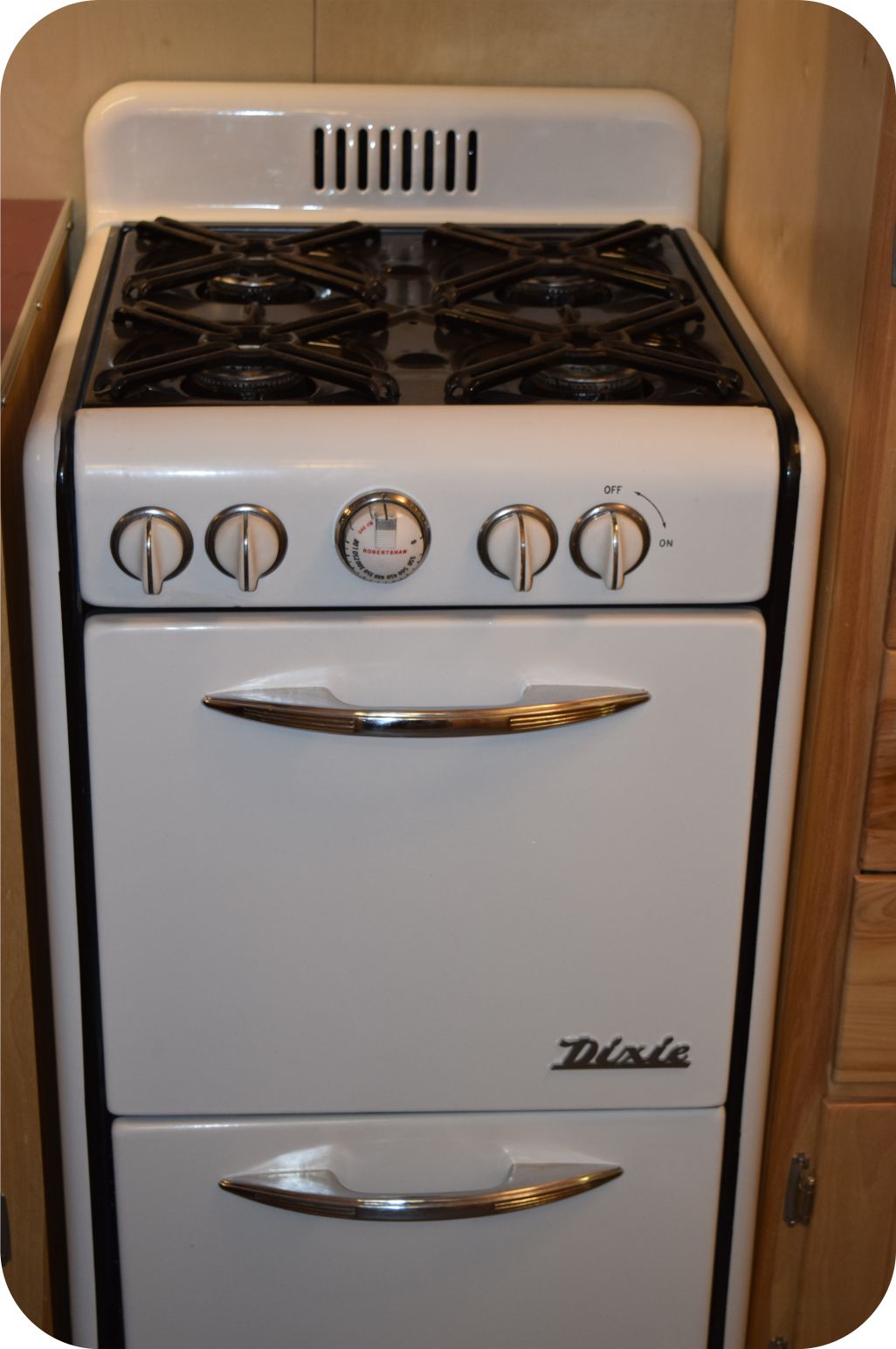 The stove uses propane.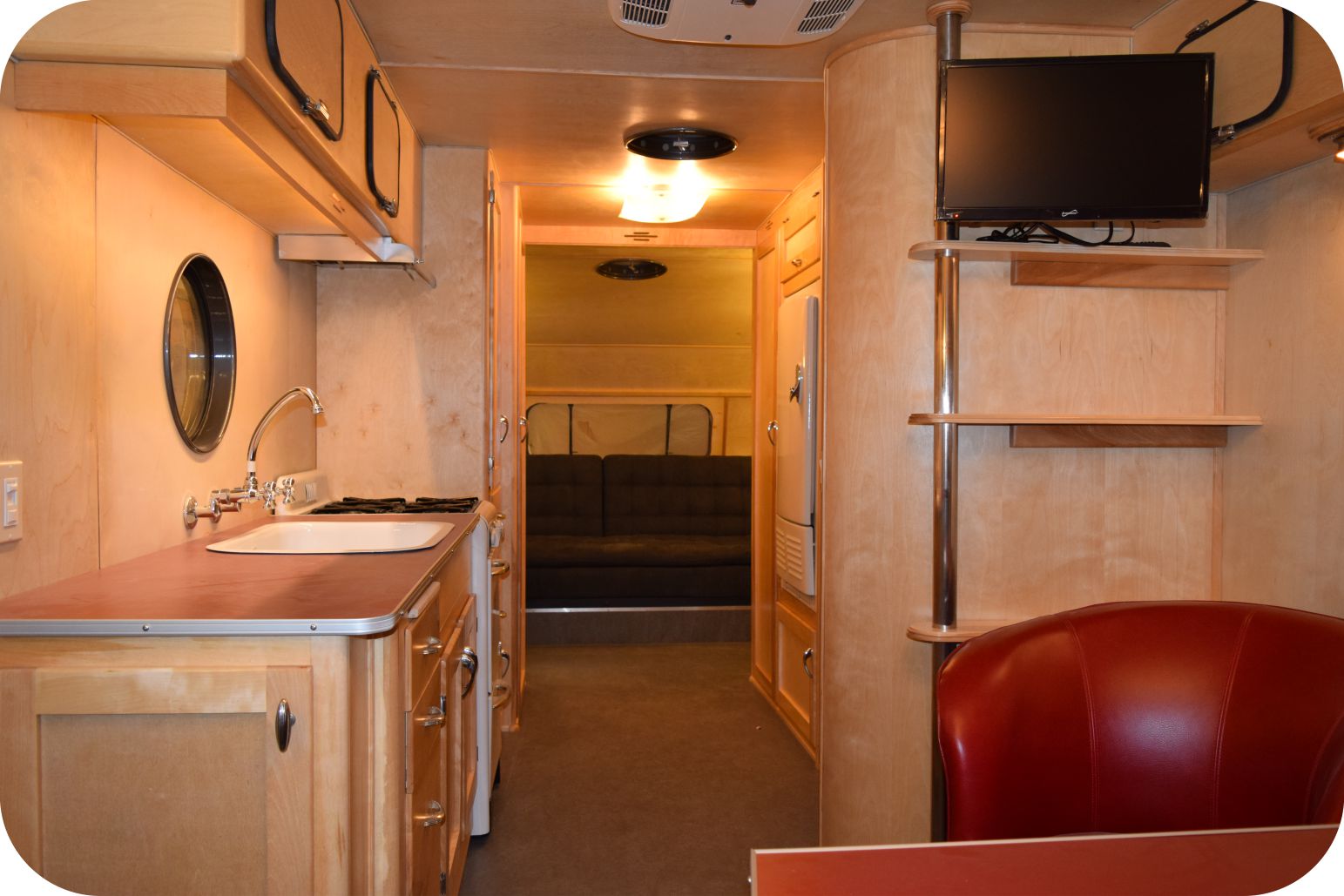 Including the range hood, all are in excellent working condition. Marilyn has been updated for modern comfort. A hidden microwave, air conditioning/heating system, and television are installed.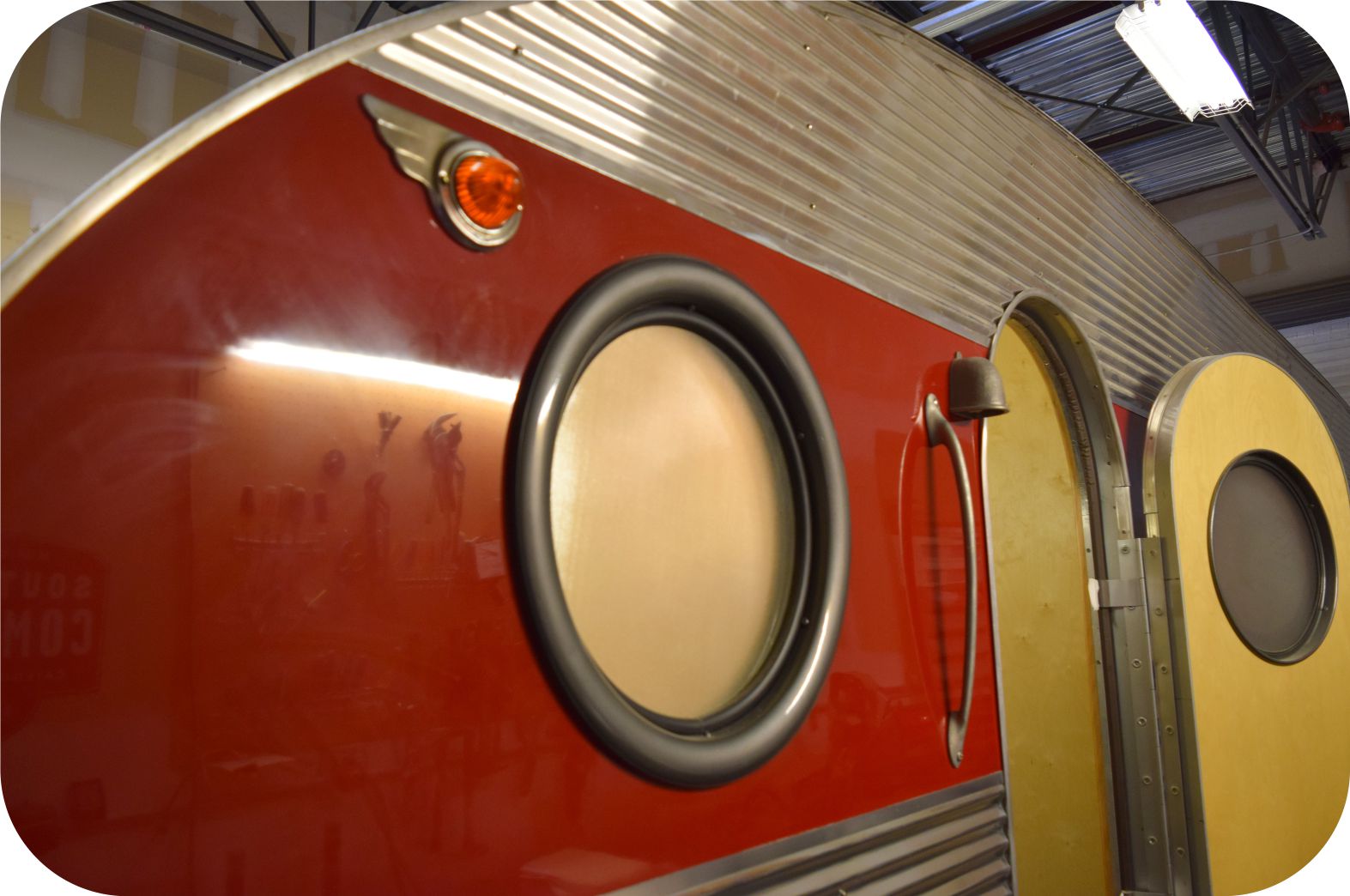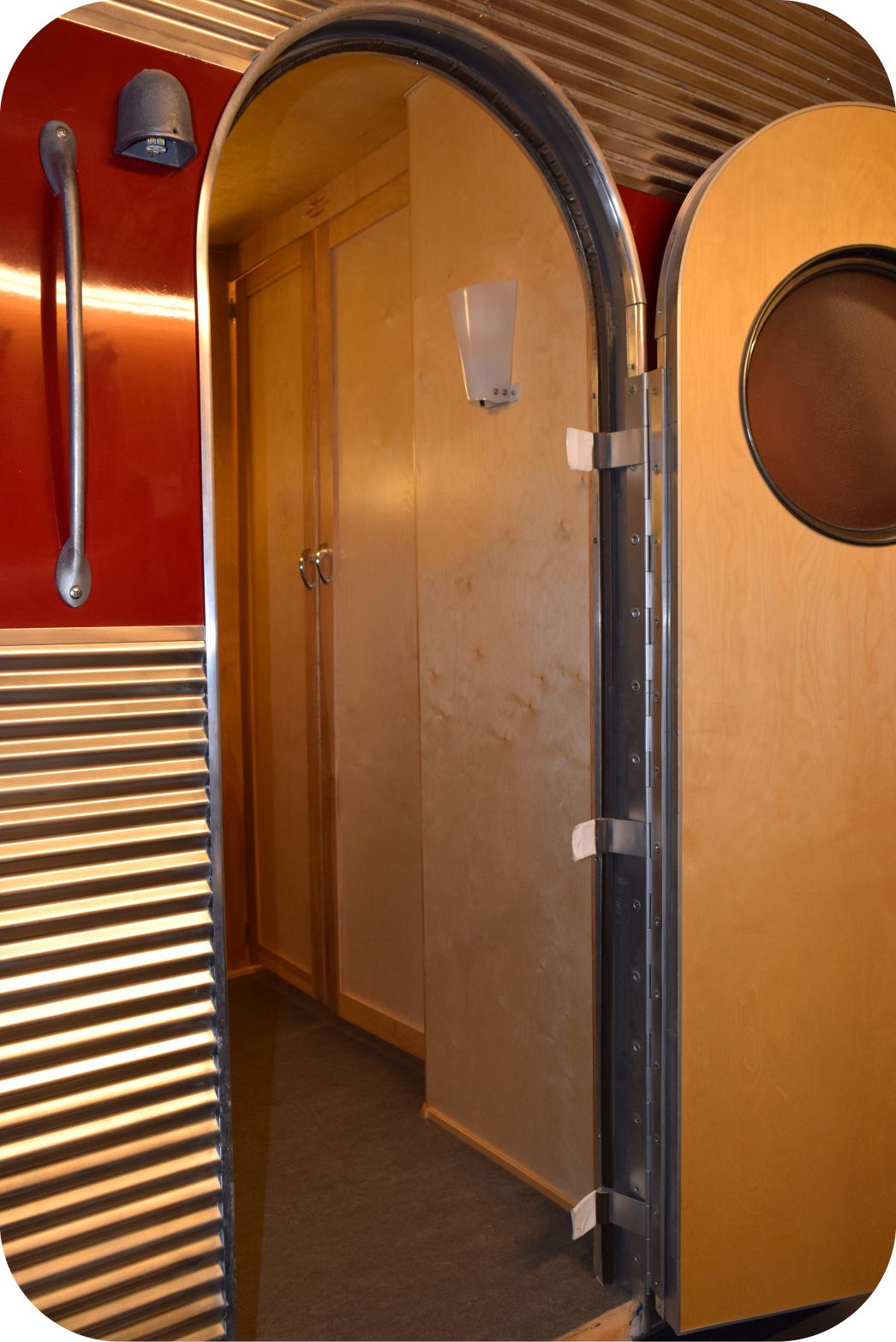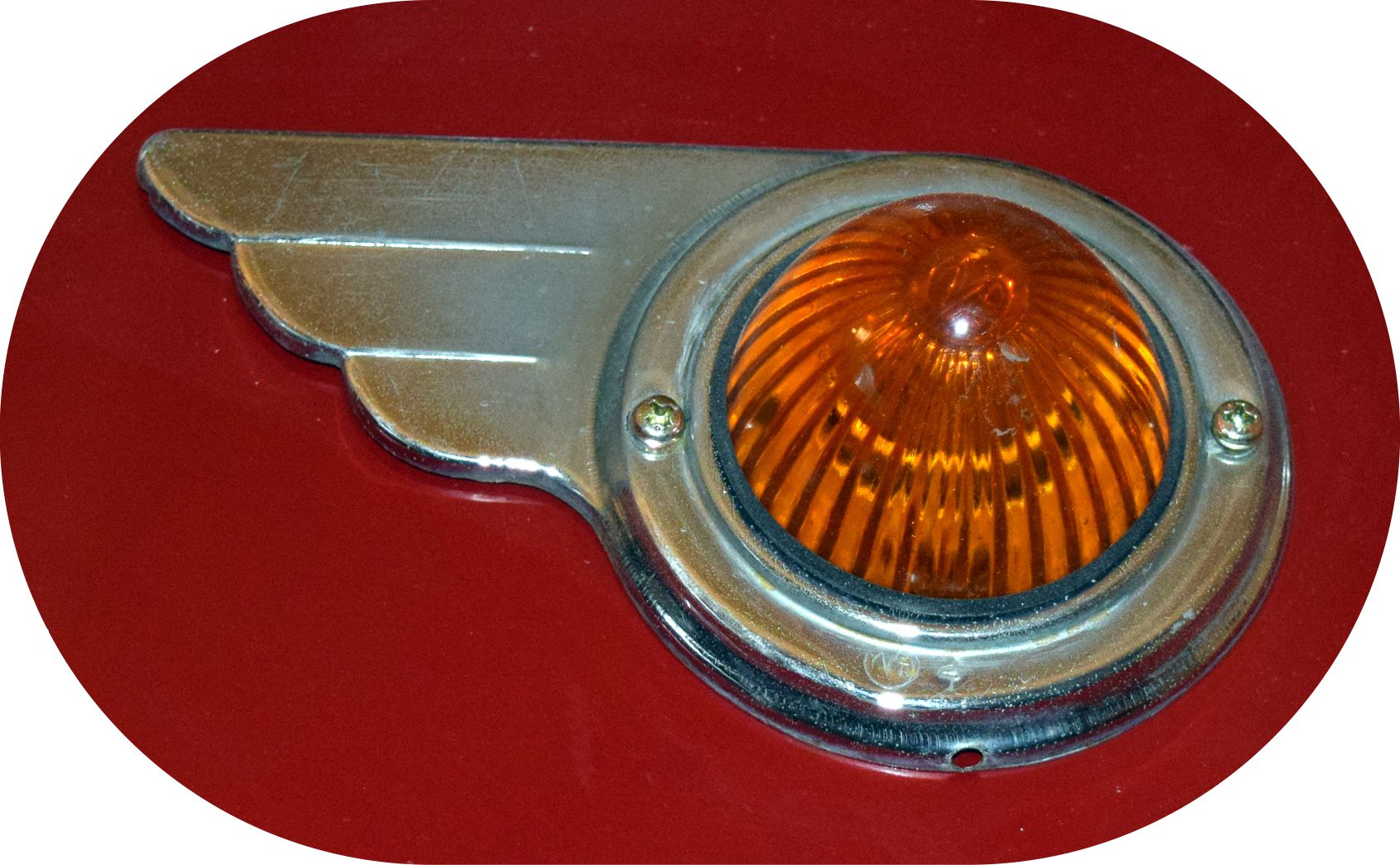 The round window surrounds, polished corrugated aluminum siding, and a single-panel aluminum roof are one of a kind, impossible to find, and had to be outsourced.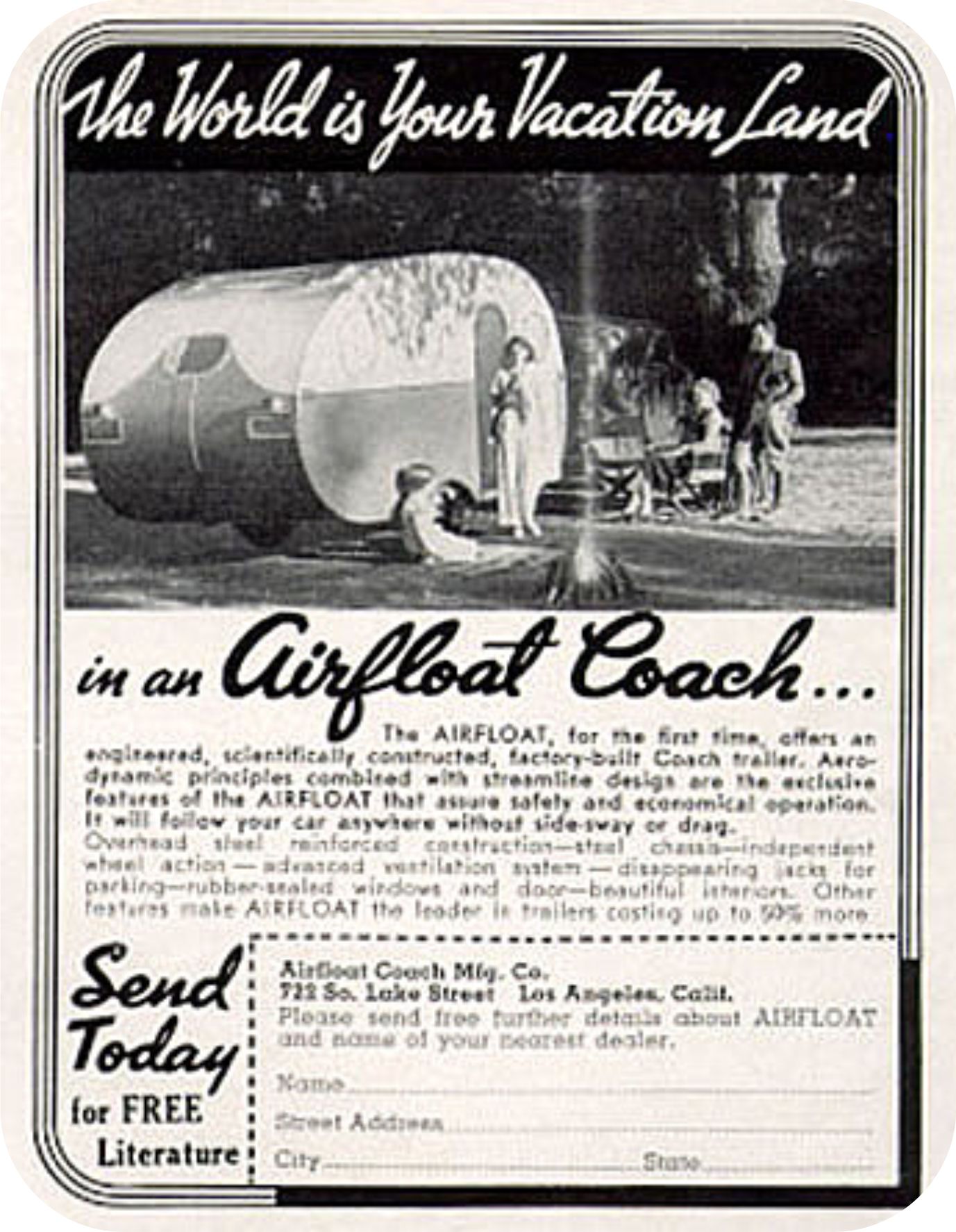 Airfloat was marketed as Women loving them for their beauty and custom décor.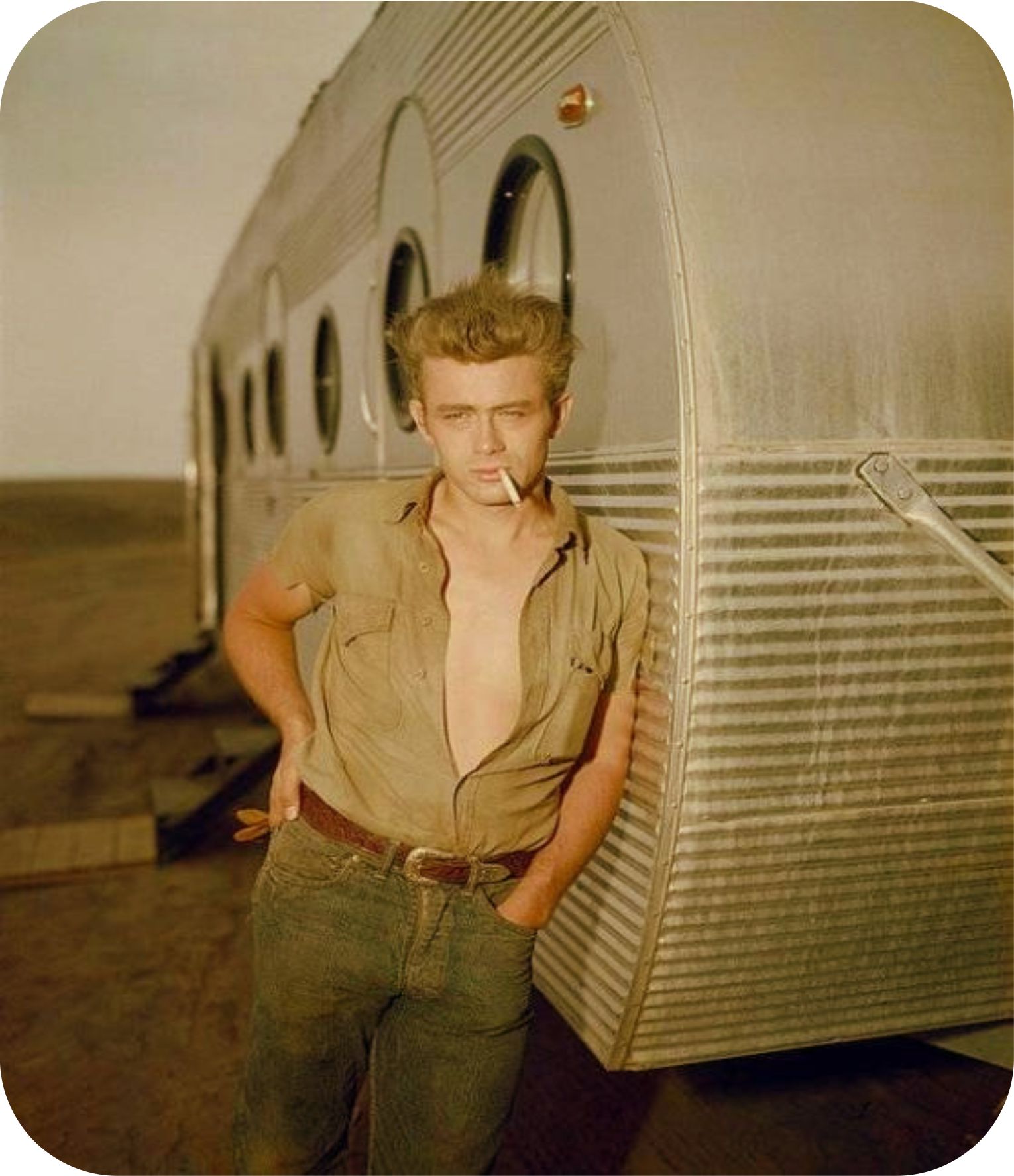 This glamorous trailer was very popular with the rich and famous James Dean even owned one.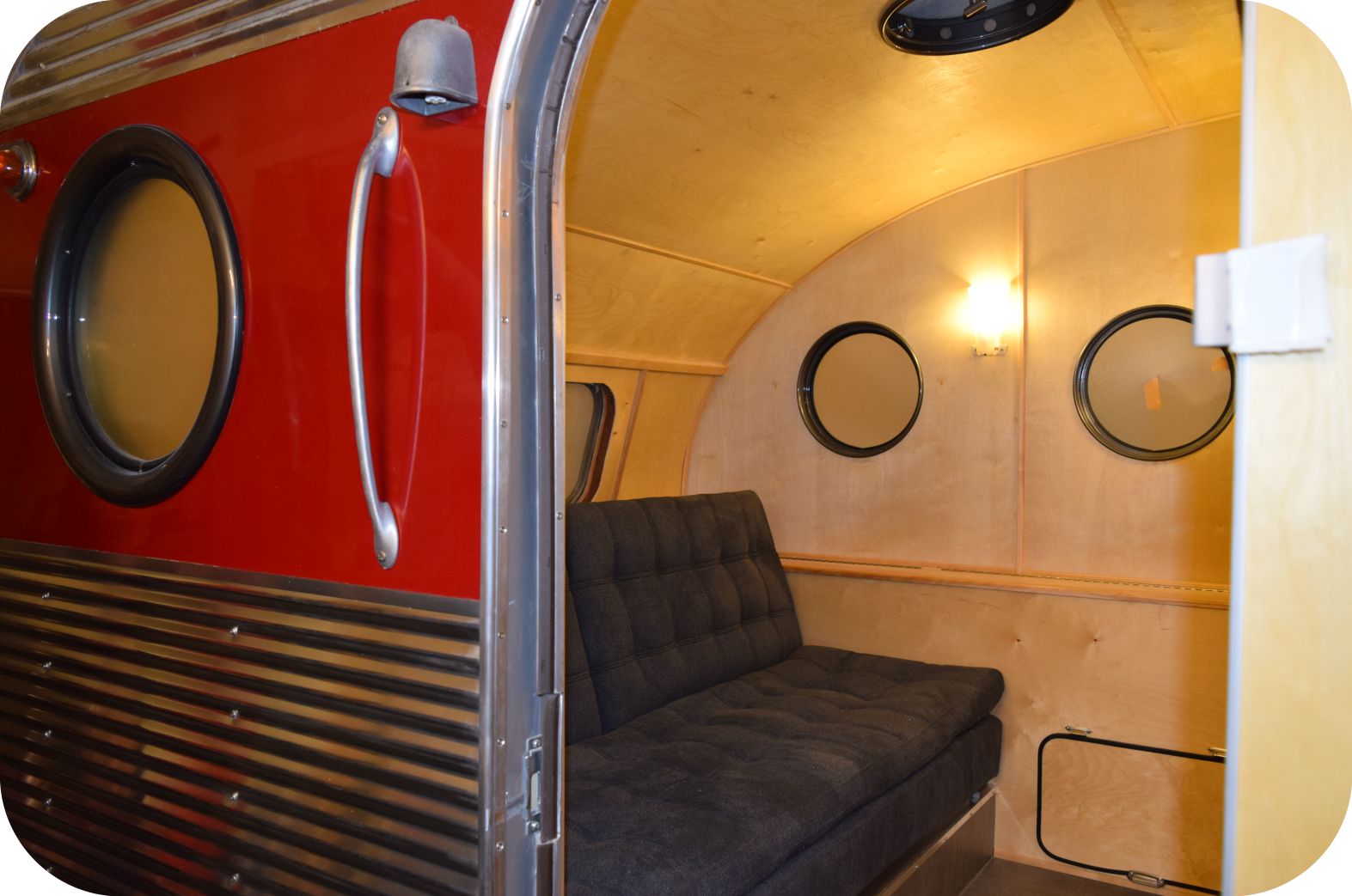 #AZGCfunfact Airfloat was the inspiration for the original book, "The Long, Long Trailer," by Clinton Twiss. The Airfloat is often mistaken for the trailer used in the 1954 film, "The Long, Long Trailer," starring Lucille Ball and Desi Arnez. A 1953 Redmen New Moon 32' was the trailer used in the movie.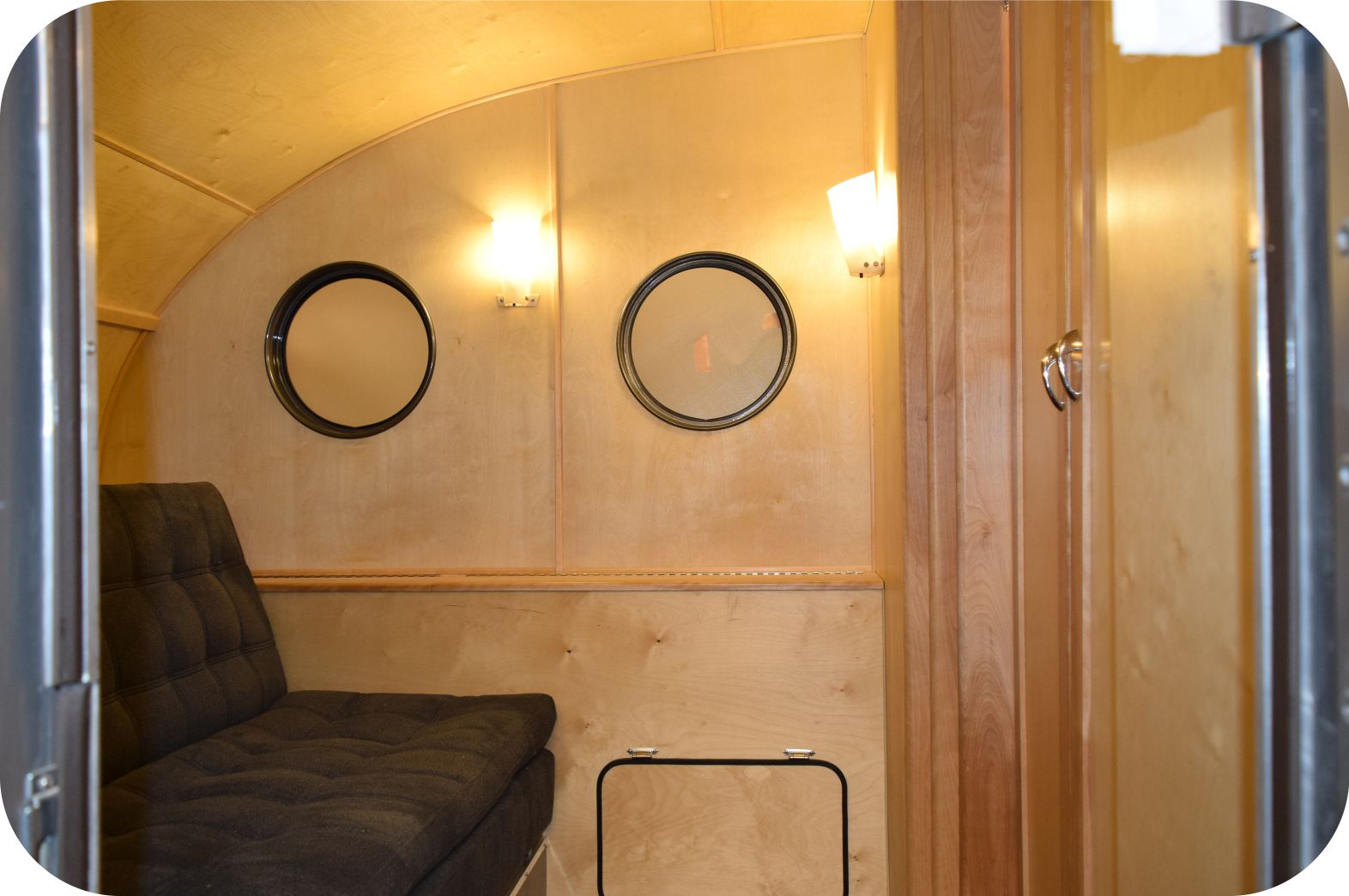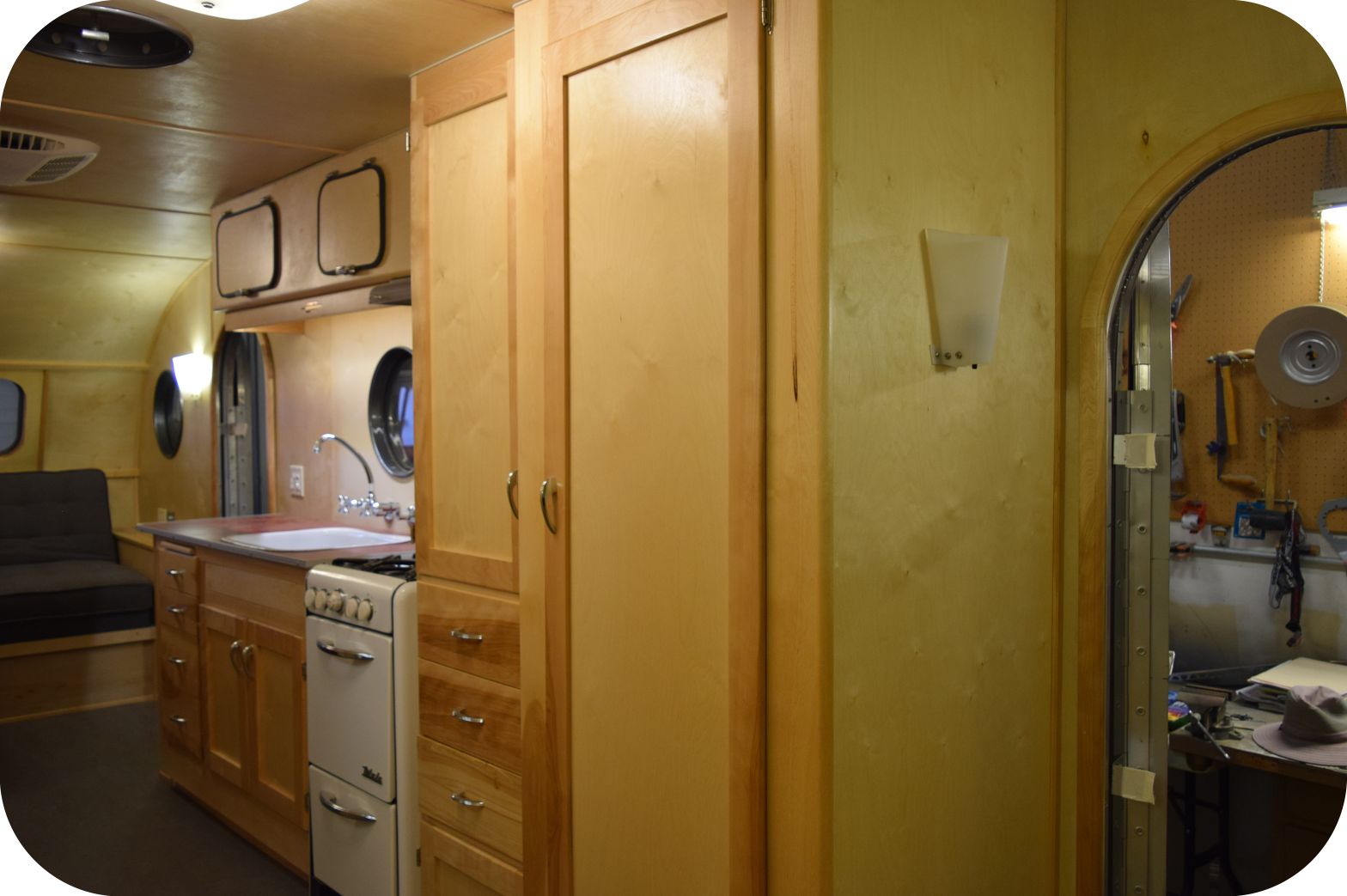 The last part of her Upmodel is the shower. I'll be following Mr. Anderson with his metal fabrication shop. They will be building and installing the custom stainless steel shower. Join your Arizona Girl Camper Guide – Going places. Doing Things.