Like most everyone today, I do my best to reduce my carbon footprint, and one of the best ways to do that is by NOT purchasing individual drinks in plastic bottles. With this in mind, I'm constantly on the lookout for the next cute drinking vessel!
While there are many companies from which to choose when deciding to purchase our favorite copper-lined, vacuum sealed, stainless steel cups, I think I have found one of the best. I stumbled across Orca last fall through a Facebook ad featuring a REALLY cute Halloween-themed cup, and decided to give them a try. Not only was I in LOVE with the exterior design and the crazy cute lid (hello, Orca tail), but the quality was superb, and I later found the customer service to be absolutely extraordinary.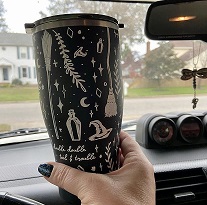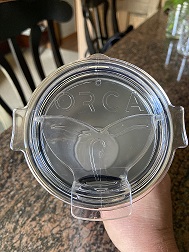 Orca? I've never heard of them!
Located in one of my favorite cities (Nashville), Orca started as an eight-person team in 2012, who wanted to provide top-notch, hard-sided coolers that were built completely in the USA. Almost ten years later, they now employ over 90 people, and have compiled a product inventory featuring those same hard-sided coolers in seven different sizes (in an impressive array of colors), and two different sized soft-sided coolers – all made right here in the USA.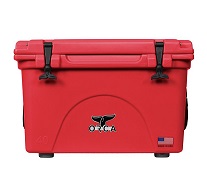 But what about that cute cup?
In addition to dozens of cooler options, Orca also offers a complete line of drinkware, including their 16 and 27 oz "Chasers," 22, 34 and 66 oz "Hydra" water bottles, a 20 oz "Hydra Cafe" mug with handle, a 12 oz "Vino," a 12 oz "Barrel," and my other favorite – the 8 oz "Chasertini!" Each of these products is available in a vast array of colors, patterns and finishes, and I challenge you to find just one that you have to have!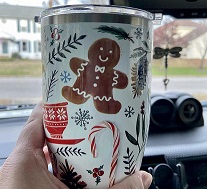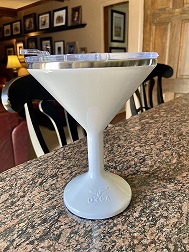 Is the drinkware also made in the USA?
Unfortunately, I learned that the material resources needed to construct our favorite drinking vessels are not available in the United States, and EVERY company has no choice but to out source these materials from overseas. However, Orca powder coats, decorates, lasers, assembles and packages the final product here in the US, all while continuing to watch for material availability here.
What else do we need to know?
Finally, you can feel REALLY good about supporting this smaller business because they strongly support the "Tunnel to Towers" Foundation, which supports catastrophically-injured (or fallen) Police Officers, Firefighters and military Veterans (and their families) by building mortgage-free, "smart," need-specific homes. You can help by purchasing an item from their new "First Responder" line, like I did for my favorite Firefighter – my oldest son. PS – don't tell him – it's one of his Christmas gifts!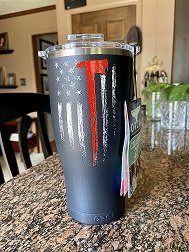 Find your favorite Orca here http://orcacoolers.com
Written by: Teresa White Carver, Girl Camper Guide to Virginia
Follow the fun on Facebook https://www.facebook.com/groups/girl.camper.virginia
Follow along on Instagram: https://www.instagram.com/girlcamper_virginia
Check out events near you (and all across the country): https://girlcamper.com/events
Subscribe to our award-winning magazine: https://girlcamper.com/girlcamper-magazine