A Wildlife Refuge Auto Tour is a super safe field trip option because you are required to stay in your vehicle. There is a hefty fine for those who get caught getting out of their vehicle.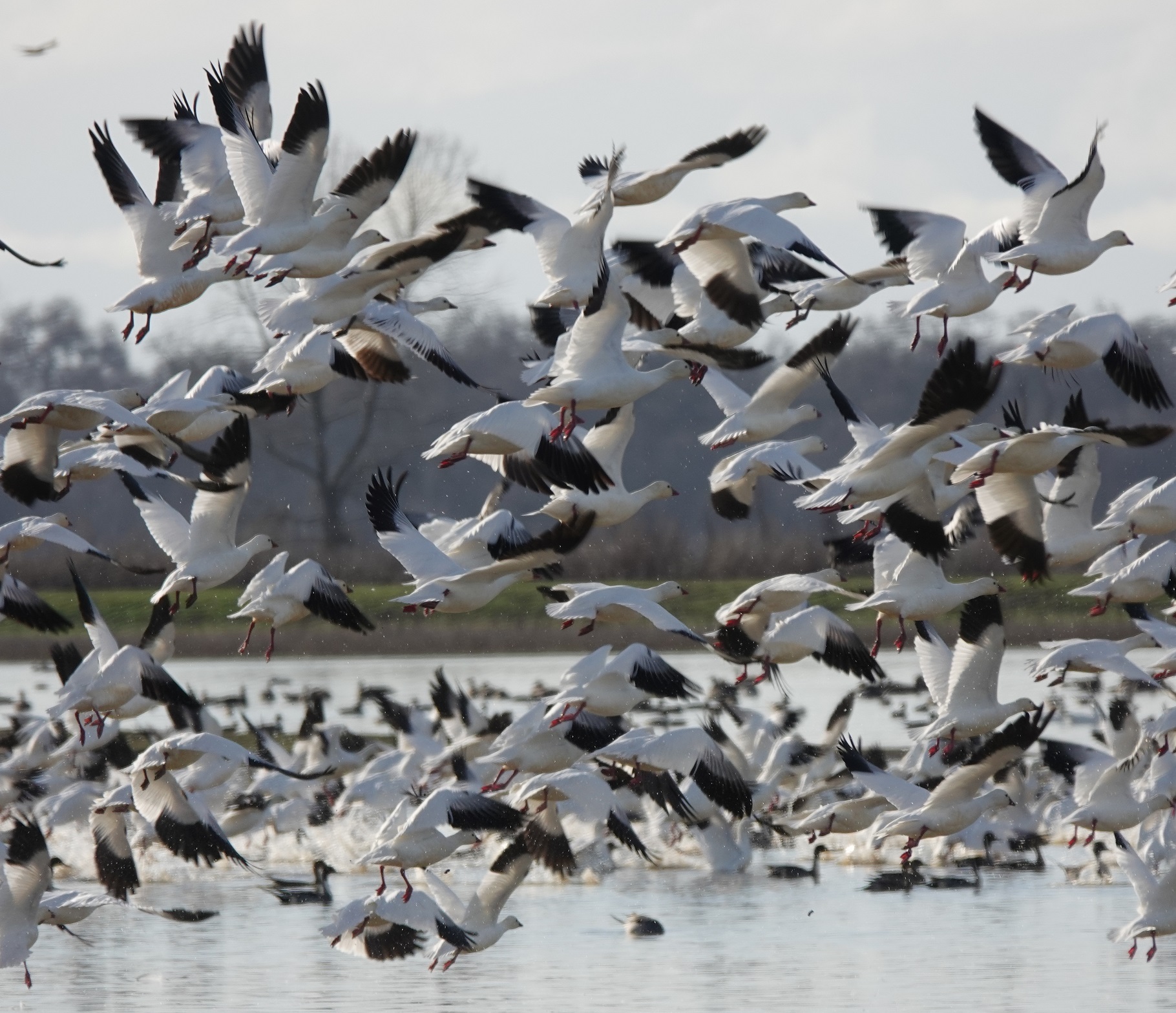 The Wildlife Refuge Auto Tour is one of my favorite activities! I feel like I'm on the California version of a safari; with camera or binoculars, it's a visually rich outing. The auto tour gives us access to more refuge acres and provides close proximity to a large variety of birds.
The Snow Goose Festival for 2021 has been cancelled due to the pandemic. However, that doesn't mean you can't enjoy the incredible migration of birds through the Pacific Flyway. Pack your lunch and get out there – it's amazing!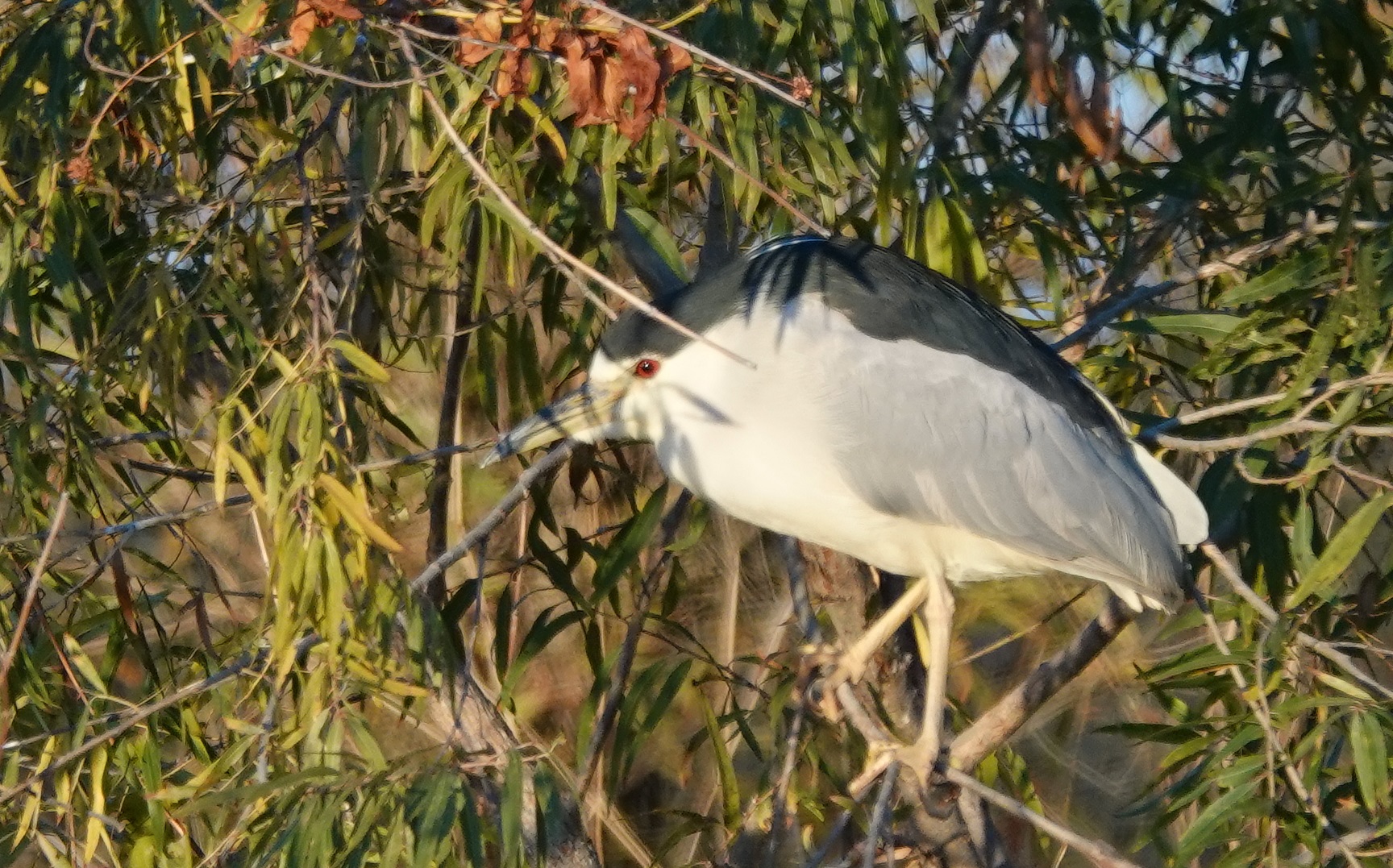 Colusa Wildlife Refuge: 4, 500 Acres
I recently went to the Colusa Wildlife Refuge for the first time. I prefer to go early in the morning or about an hour or two before the sun sets. I take my time, pulling over constantly to take in all I am seeing and take photos.
Colusa Wildlife Refuge https://www.fws.gov/refuge/colusa/
If you travel from outside the area, Lovey's Landing RV Park is about 15 minutes from the refuge. However, I notice they have a 3-star rating, so you might want to go with the Feather Falls Casino KOA. It's nice, clean, safe, and you can take advantage of the brewery if you want to go out for dinner after your big adventure at the refuge.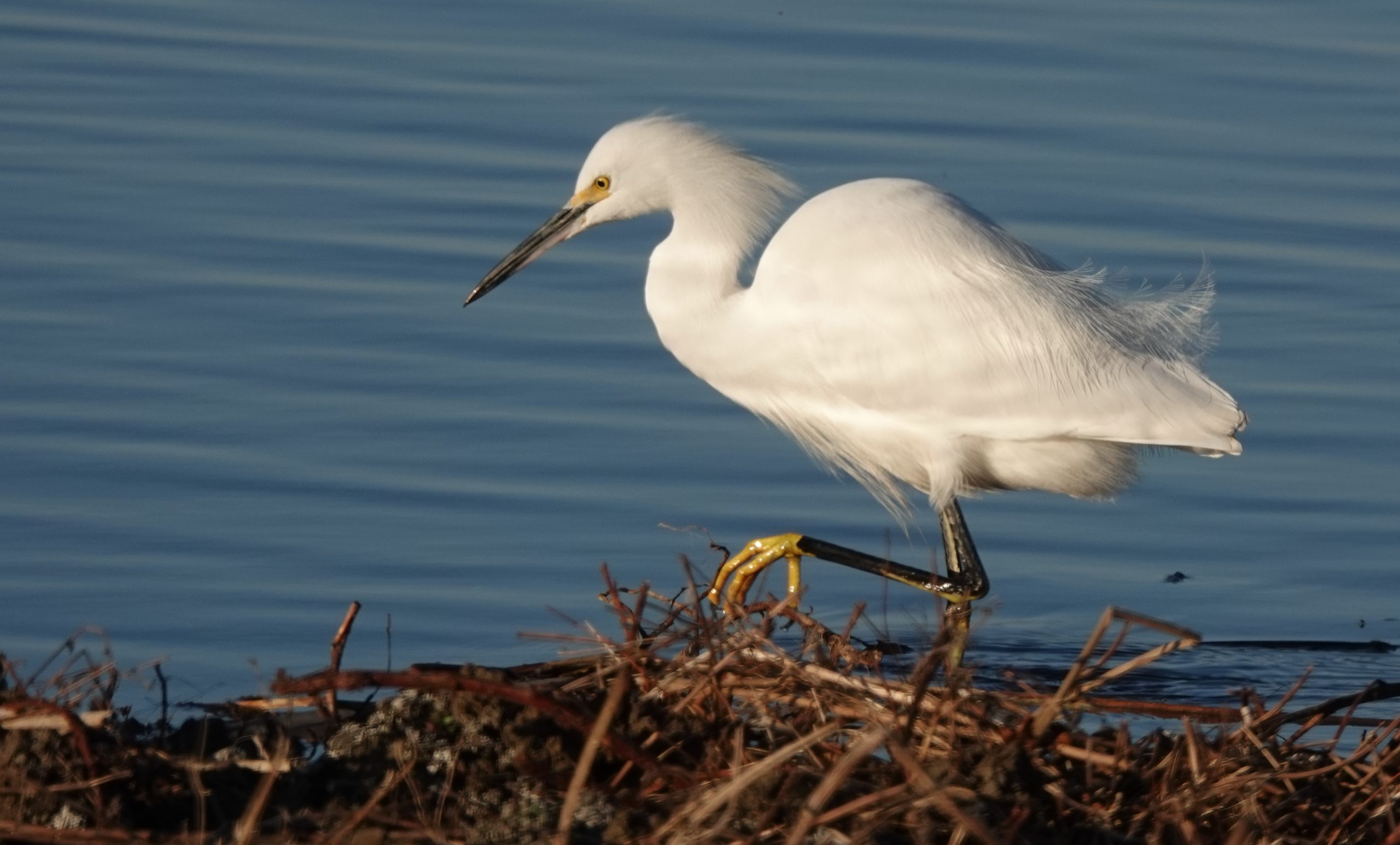 Sacramento Wildlife Refuge: 10,783 Acres
My first experience with a Wildlife Refuge Auto Tour was at the Sacramento Wildlife Refuge. I was impressed and had a great time! I did not realize this was an option because I typically had gone to wildlife viewing platforms, of which there are many in Northern California. However, I'm avoiding those platforms right now. As I drove by one I usually frequent, I saw the photographers gathered close on the platform without masks. The auto tour is definitely the way to go! There are two auto tour options at the Sacramento Wildlife Refuge.
Sacramento Wildlife Refuge https://www.fws.gov/refuge/Sacramento/visitor_activities/autotour.html
Because of the name of this refuge, I want to give you a visual of the location: it's more than an hour drive from Sacramento and close to many small communities in this area: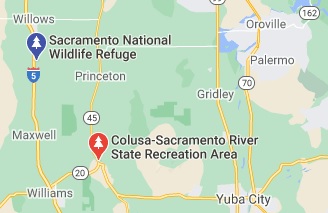 Camping options include the Buckhorn Campground at Black Butte Lake (about a 30 minute drive from refuge) and the Feather Falls KOA (about an hour drive to the refuge).
Buckhorn Campground: https://www.recreation.gov/camping/campgrounds/233439
See my video tour of Buckhorn Campground: https://www.youtube.com/watch?v=IHzqWcnOQ0I&t=13s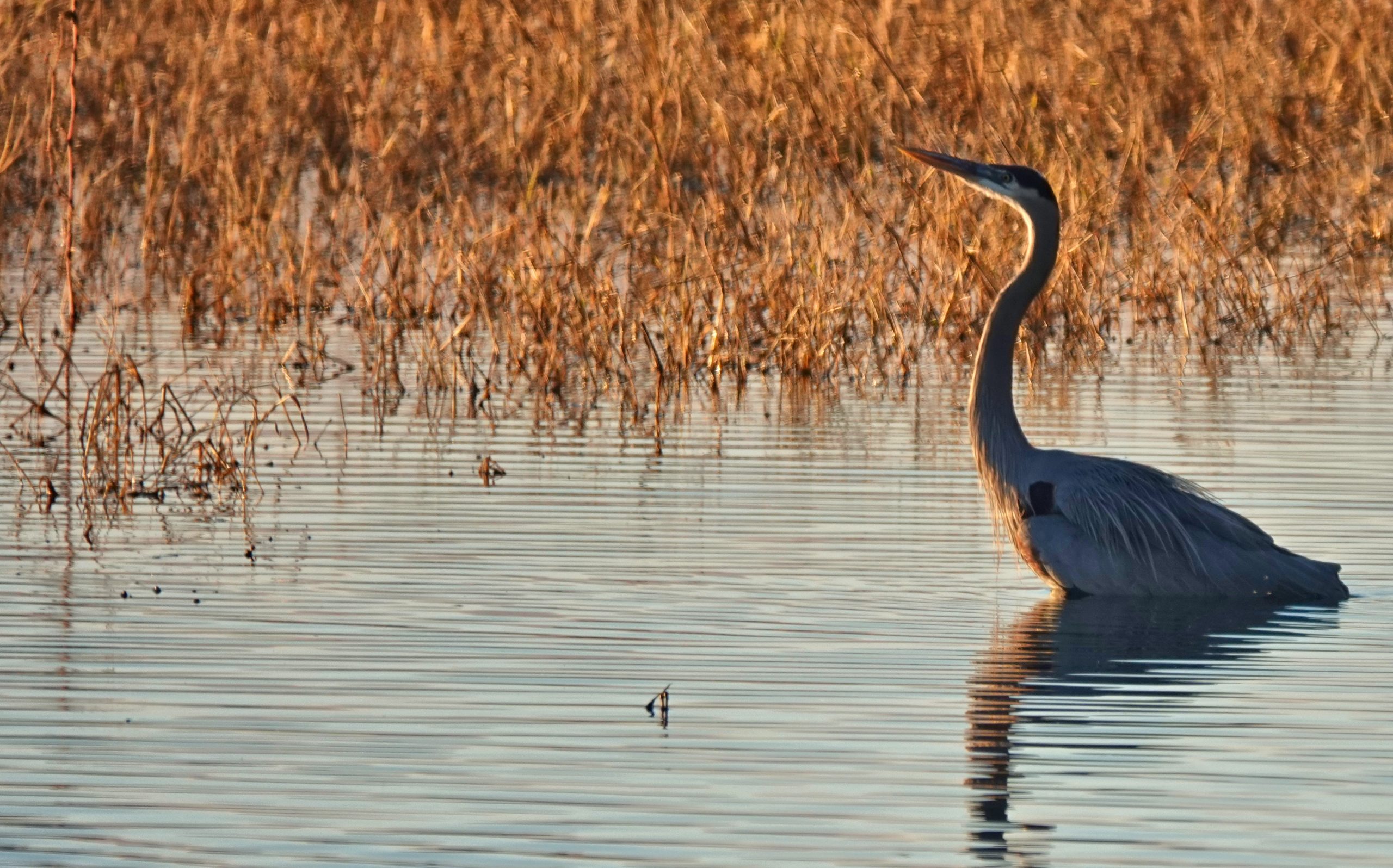 Grey Lodge Wildlife Refuge: 9, 200 Acres
The other refuges are managed by the United States Fish and Game Service (we are SO lucky!). Grey Lodge is operated by California Fish and Game and requires a small fee of $4.25 per person in your vehicle.
Grey Lodge Wildlife Refuge https://wildlife.ca.gov/Lands/Places-to-Visit/Gray-Lodge-WA
Camping at Gray Lodge Wildlife Area (from website) – "Allowed only during waterfowl season. Camp trailers or motorhomes may be placed in the designated camp trailer area no sooner than one week before the opening of waterfowl season and must be removed from the wildlife area no later than one week after the end of the regular waterfowl season. All campers, defined as a shell or shelter made to be mounted on a pickup truck must remain attached to a registered vehicle when on the area. All camp trailers and motorhomes must be registered at the checking station within one week of placement."
Girl Campers, please note: many of the people camping at the reserve will be hunters. You might want to camp somewhere else if this makes you uncomfortable.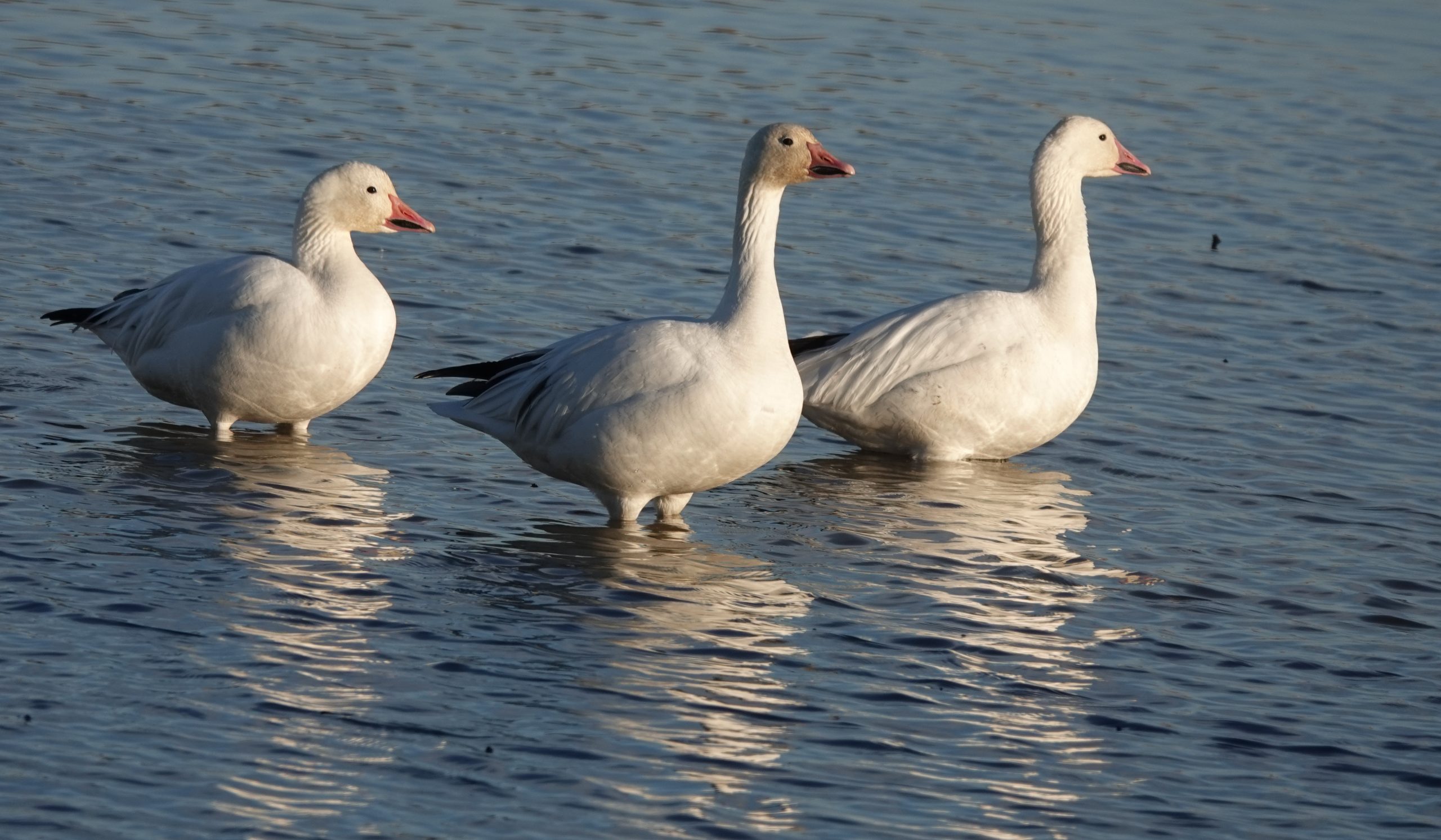 Lower Klamath Wildlife Refuge: 50, 092 Acres
I must visit this location!
Established by President Theodore Roosevelt in 1908 as the Nation's First Waterfowl Refuge. The largest concentration of Bald Eagles in the Lower 48 States is centered at Tule lake and Lower Klamath Wildlife Refuges.
From the website: Lower Klamath National Wildlife Refuge Auto Tour Route
"This tour is a 10.2 mile loop route located 12 miles from the refuge visitor center. It is accessed from Stateline Hwy. 161. Be sure to stop at the viewing kiosk located at the entrance to pick up a brochure. This route provides excellent and diverse wildlife viewing opportunities year round.
Highlights include white pelicans, egret, herons, grebes, American avocets, black-necked stilts, and white faced ibis (summer); large flocks of geese and ducks as well as sandhill cranes and shorebirds (spring/fall); and tundra swans, bald eagles and other raptors during the winter months."
Lower Klamath Wildlife Refuge https://www.fws.gov/refuge/Lower_Klamath/about.html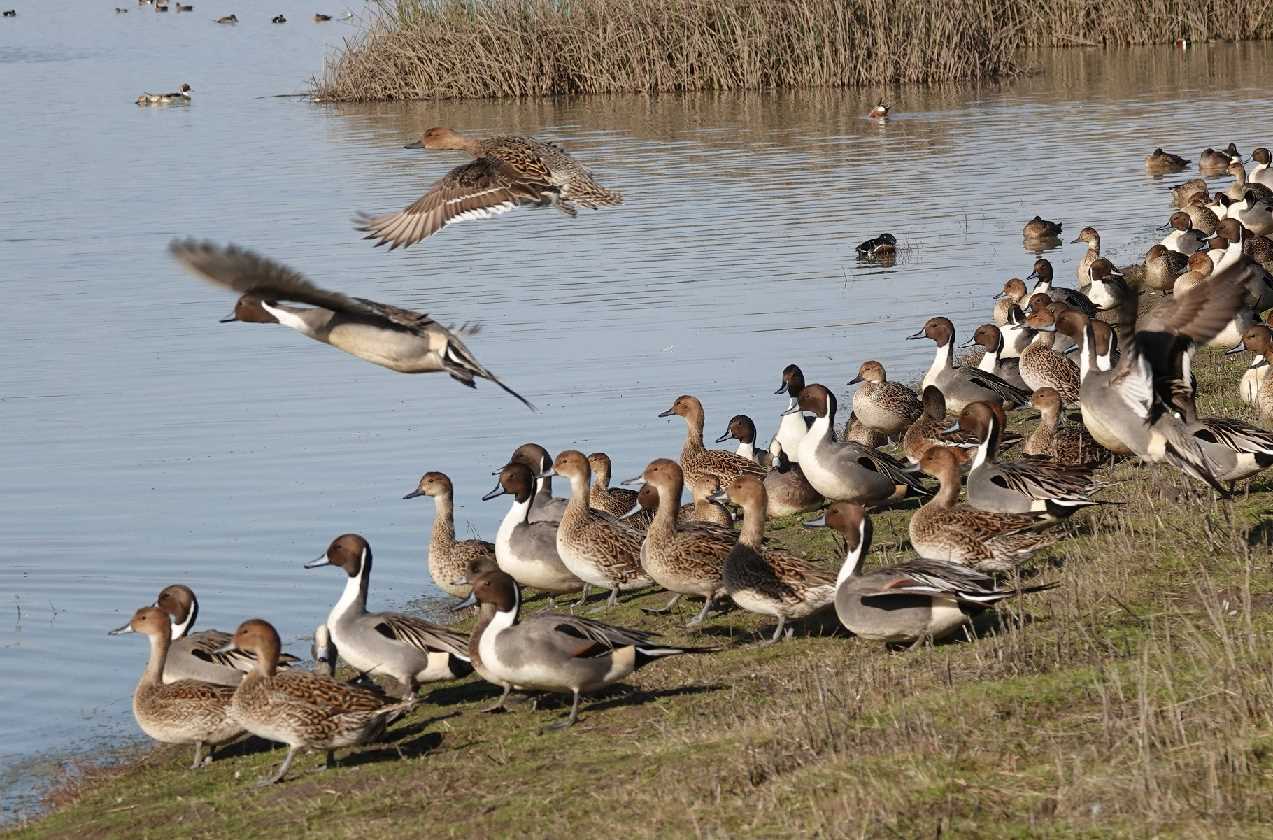 Additional Resources
For more information about camping on or near wildlife areas, see this website:
California Wildlife Refuge Map
From the National Wildlife Refuge System Website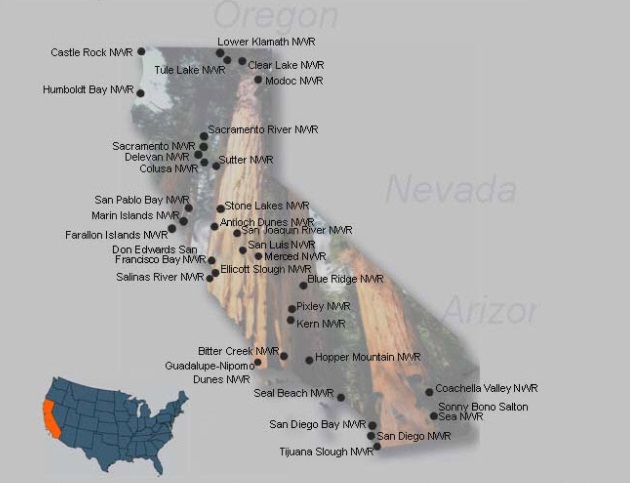 I hope you are inspired to experience the incredible beauty of our Northern California Wildlife Refuge Auto Tours. These refuges belong to US! What a tremendous gift to us for inspiration, gratitude, and escape. If you've enjoyed Northern California Wildlife Refuge Auto Tours I haven't listed here, I invite you to comment and tell us about it!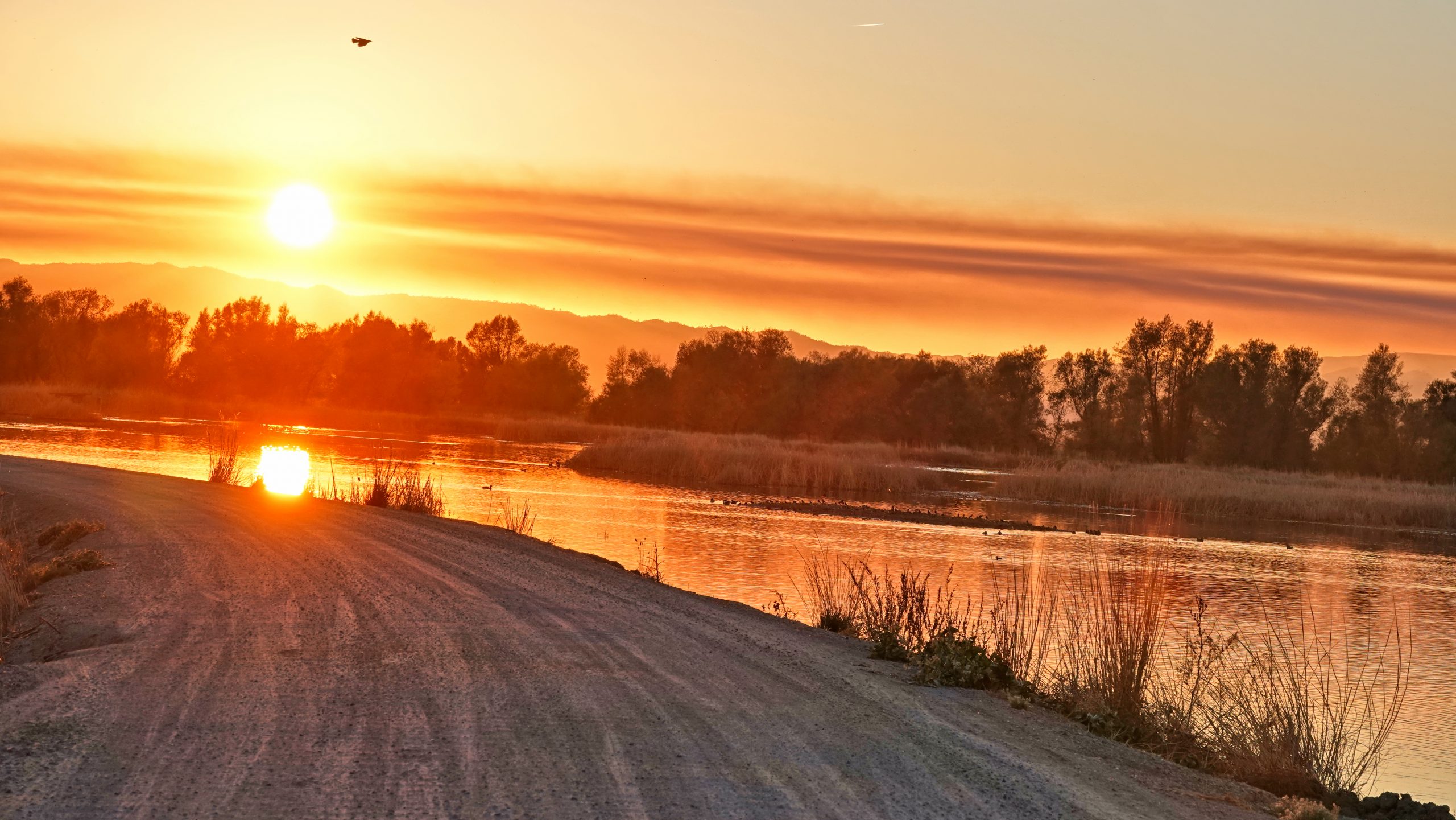 Article written by: Catherine Goggia
To see the complete list of my articles, click here: https://girlcamper.com/northern-california/articles/
Do you travel often or tend to take long trips? Let RV Trip Wizard be your trip-planning copilot, telling you where the campgrounds and RV parks are that will accommodate your RV, trailer, or tent – plus get a free RV Life GPS account: https://www.rvtripwizard.com/#5ff359c12459b
The camera I use for most of my wildlife photography: https://amzn.to/36R9wOr
My laptop for working on the road: Light and Powerful Laptop
Follow the Girl Camper Northern California fb page: Girl Camper Northern California
Subscribe to Girl Camper Magazine here! Award Winning Design
Check out upcoming Girl Camper Events – you can attend events in any chapter! https://girlcamper.com/events/
(Please note: I am not planning camping events until the Covid numbers in California dramatically improve)