When I was exclusively a tent camper, I also used a screen house as an extra "room," to protect me from bugs, offer a little privacy, and shelter in from the rain. Assembling it, after setting up my tent, never seemed like that a big deal, just one more campsite task. After purchasing my Scamp, I thought I might not need it, but as any tiny trailer owner know, you don't stay in it all the time. Many times, you want to be outside, by the campfire, talking to passersby, getting fresh air. And you still need to worry about the bugs!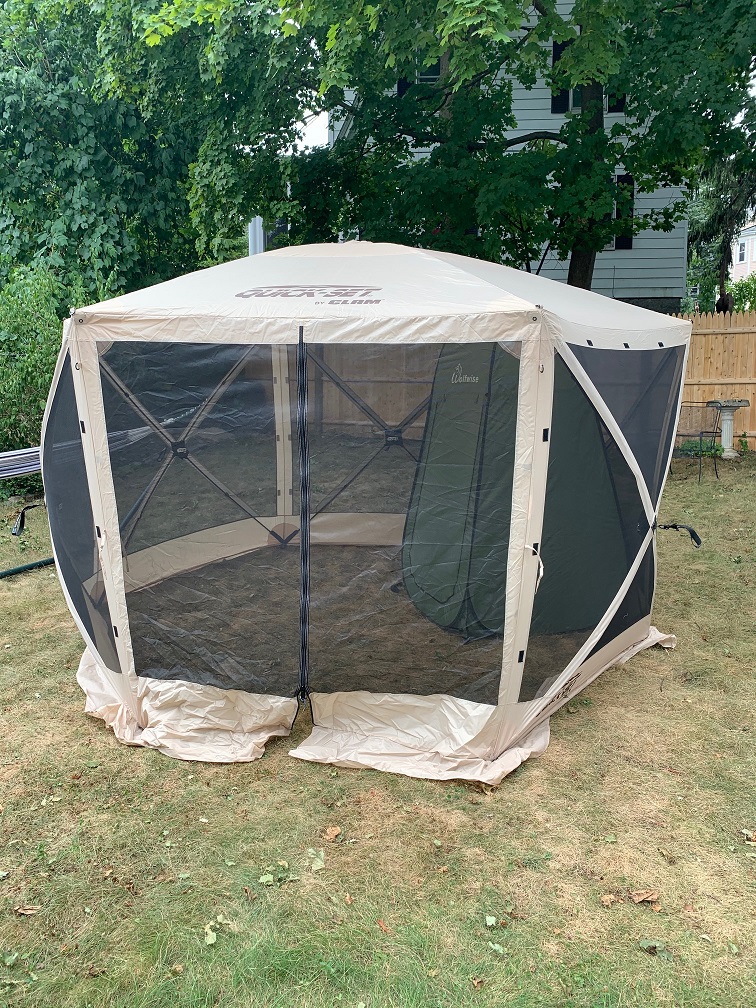 But having to assemble the screen house just seemed like a big hassle now. With my compact little Scamp, I had made camping easier, and I wanted to get away from bendy poles and trying to fit things together. After doing some research and reading lots of reviews, I settled on the Quick-Set by Clam. It's a revelation.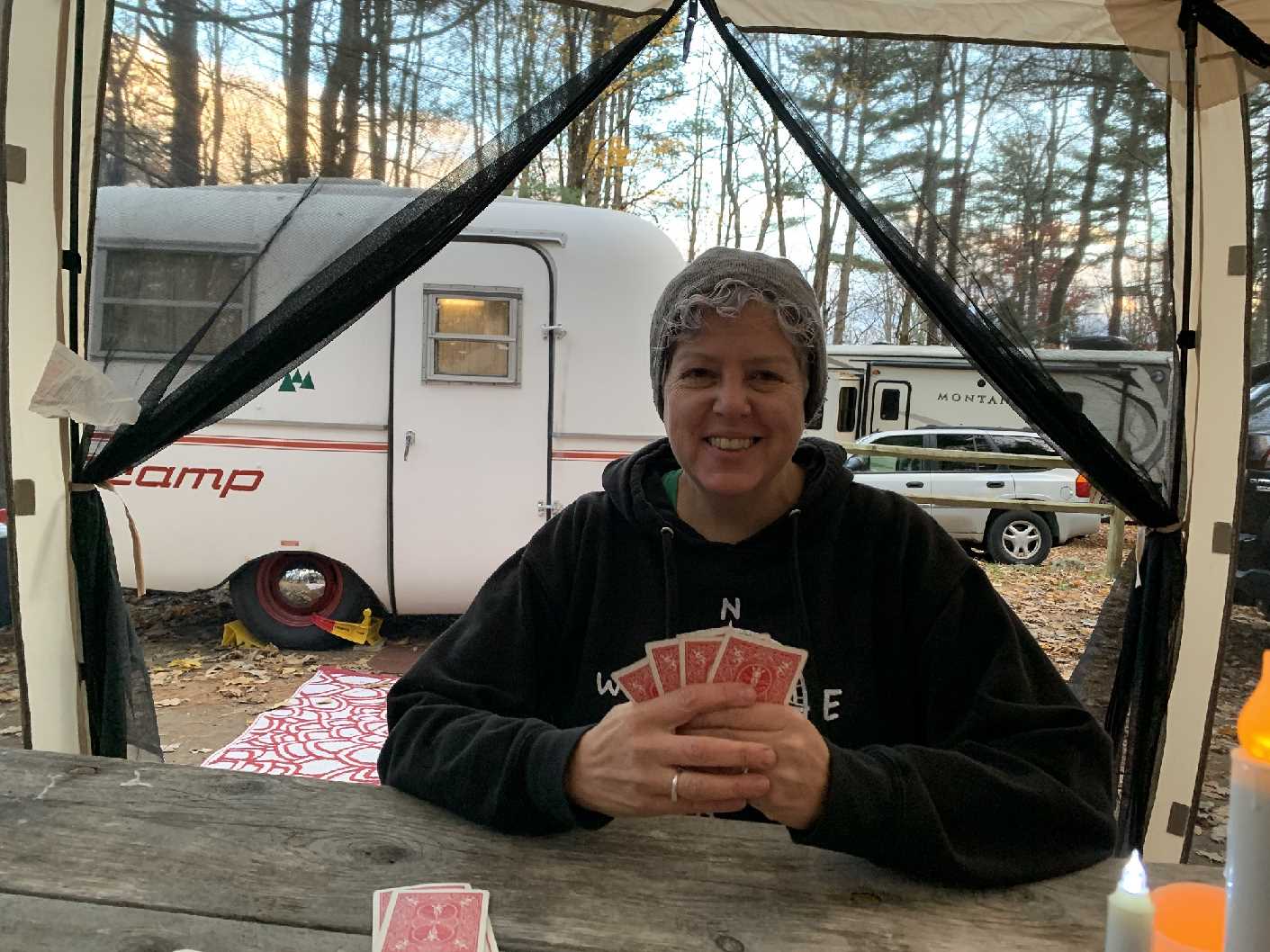 Though a tiny bit tricky to open by myself (but I can still do it!), it practically pops up by itself in under a minute. Another bonus to the Clam is that I can fit my privacy tent in there, which I can use for my camp toilet and solar shower in one corner, and there is still plenty of room for a picnic table, chairs, supplies, and more. And it works great in my backyard, too, for weekend outdoor movie nights!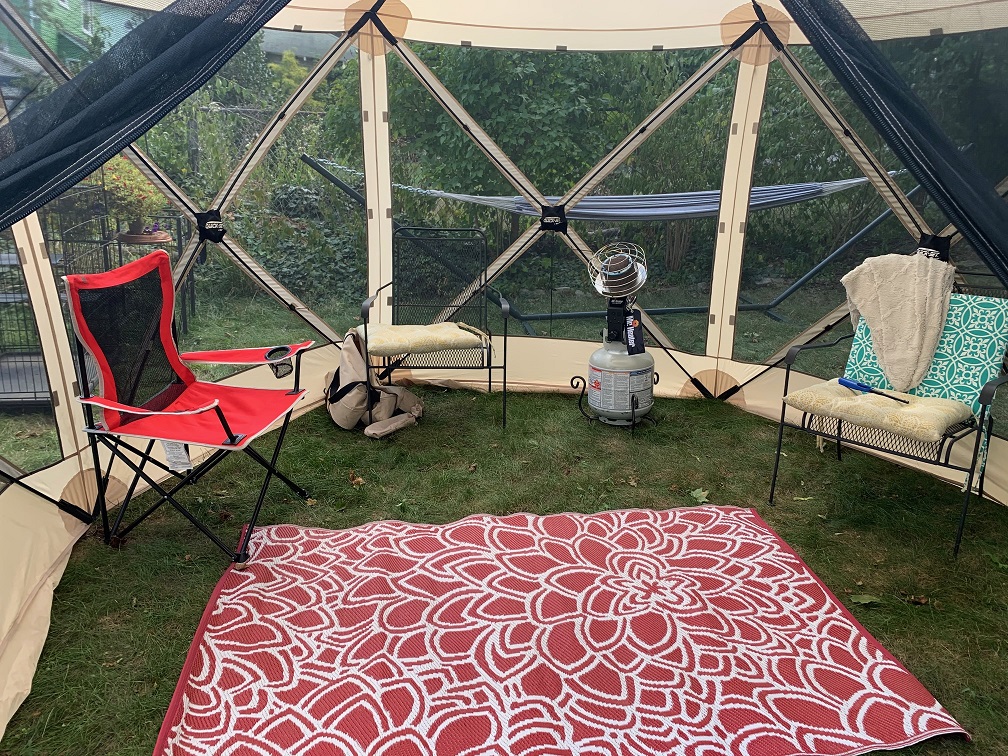 —Written by Kim Foley MacKinnon
Please join my Girl Camper Massachusetts Facebook Group, introduce yourself and join the conversation!
To subscribe to the Girl Camper Magazine, click here (tip: I often write for it!)
Want to meet fellow Girl Campers? Sign up here for events. Open to all!