Ohio Girl Campers Raise Money for the #BettyWhiteChallenge at The Galentines Getaway Weekend in February 2022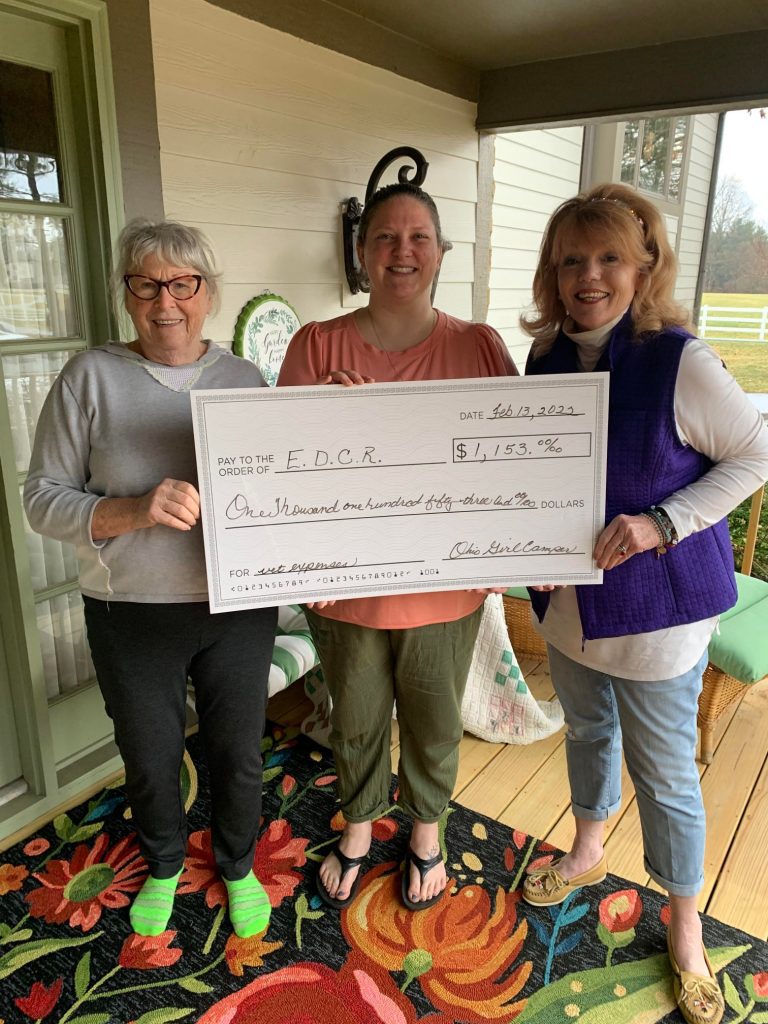 Our dear friend, Kaye England, didn't miss a beat when Rayma called her out of the blue and asked her if she would be willing to help us out by donating one of her prized quilts to be raffled at the Galentine's Getaway to honor the late Betty White by participating in the #BettyWhiteChallenge. The proceeds would be designated to an animal sanctuary and/or shelter selected by the winner of the raffle.
A little about Kaye if you haven't yet had the opportunity to get acquainted with this wonderful person; Kaye is an animal lover, rescuer, and advocate living on an 8-acre farm in Indianapolis, Indiana where she plays mom to llamas and goats. Kaye has owned three quilt shops, two gift shops, and two tearooms in her retail career, loving all parts of working with consumers and sharing the love of design, decorating, and patchwork. Kaye has designed many collections of fabric for Wilmington Prints and currently has new lines twice a year. She has written 15 books, and designed many patterns and block of the month programs for quilt shops. She also has embroidery collections on many of her fabric lines. She has taught in all 50 states, and many countries, sharing her unique style of teaching, enthusiasm, and sense of humor. Even though Kaye has semi-retired, she continues to travel, camp, and also still makes numerous quilts.
Kaye donated a beautiful Ohio Star pattern quilt. Christina Compton from Louisville, Kentucky was the lucky winner and was gracious to designate the proceeds to Kaye's favorite sanctuary and serves as a board member of Every Dog Counts Rescue, as the recipient of the $1,153.00 donation.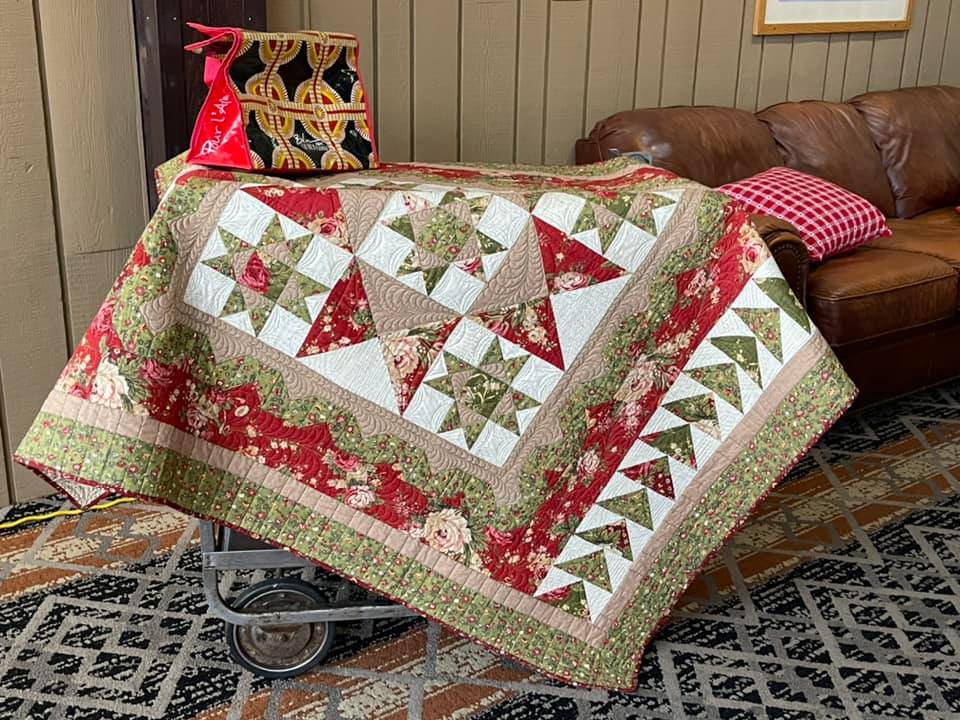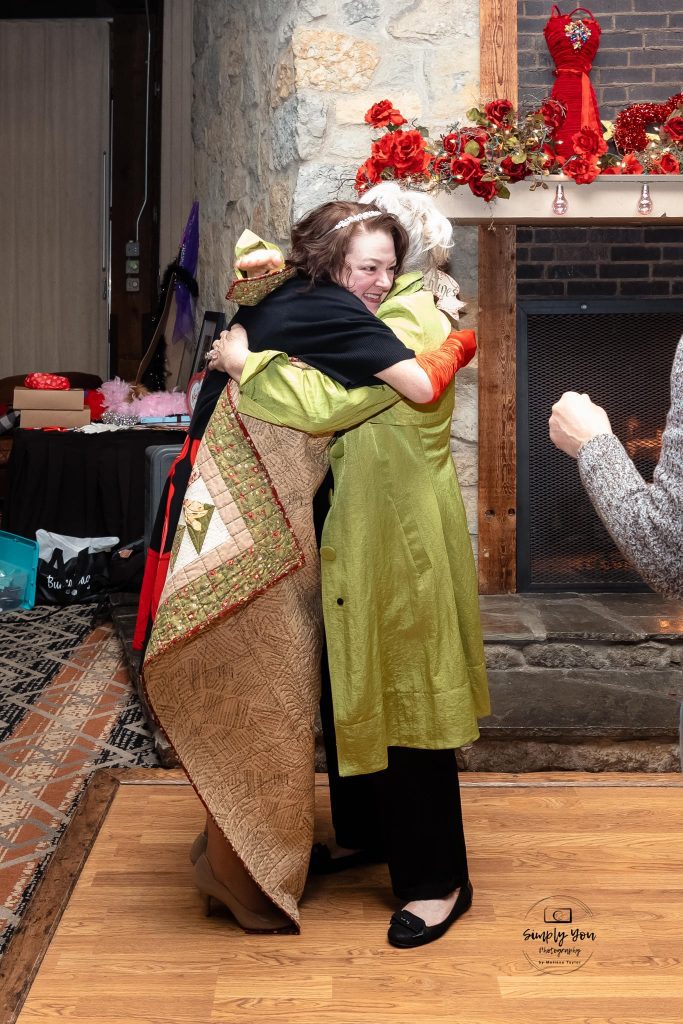 Galentines Photos by Melissa Taylor – Simply You Photography