When I'm traveling for just one night, it doesn't always make sense to take my Scamp on the road. I've long been an Airbnb user, and I like to find cool places to stay that align with my interests. When I had a quick trip to Vermont planned recently, I was delighted to find a cool wall tent rental. I love checking out different kinds of tents and campers and seeing how people style them.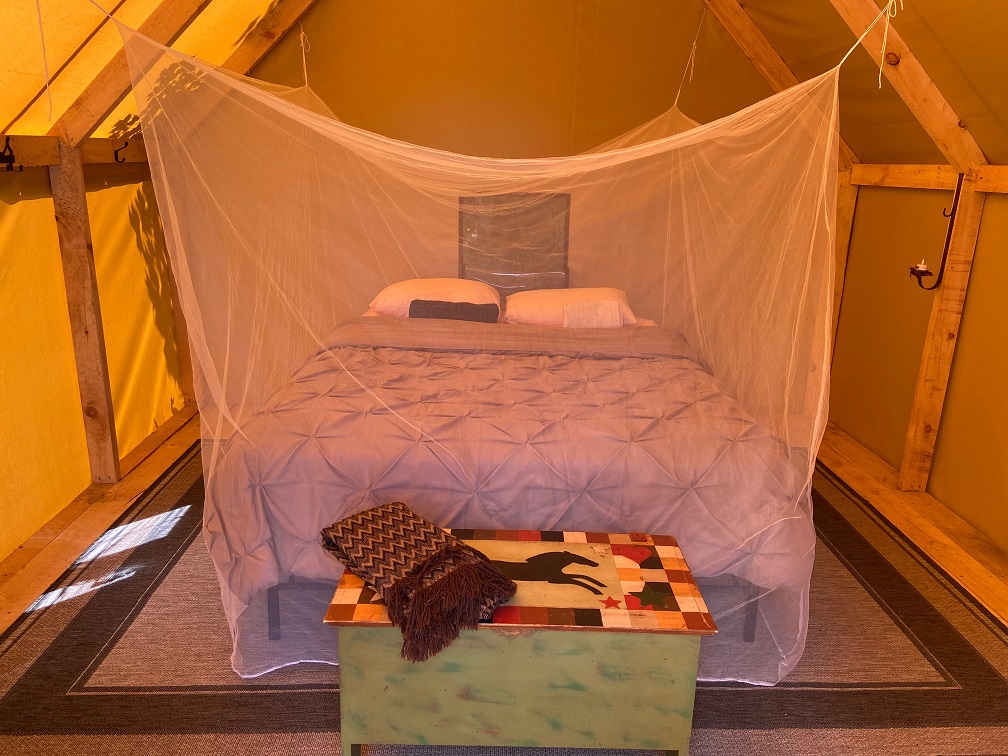 Located in Saint Johnsbury, this large and comfortable tent in a secluded part of a private property offers spectacular views. In a separate, but nearby building is a renovated former distillery, which is now used as the common lounge for guests. There are two bathrooms with showers, wifi, a TV room and a refrigerator with fresh eggs and coffee available.
This was an ideal and unique one-night escape and so much more peaceful (and less expensive) than a hotel! You can book the "Basecamp Glamping" room through Airbnb.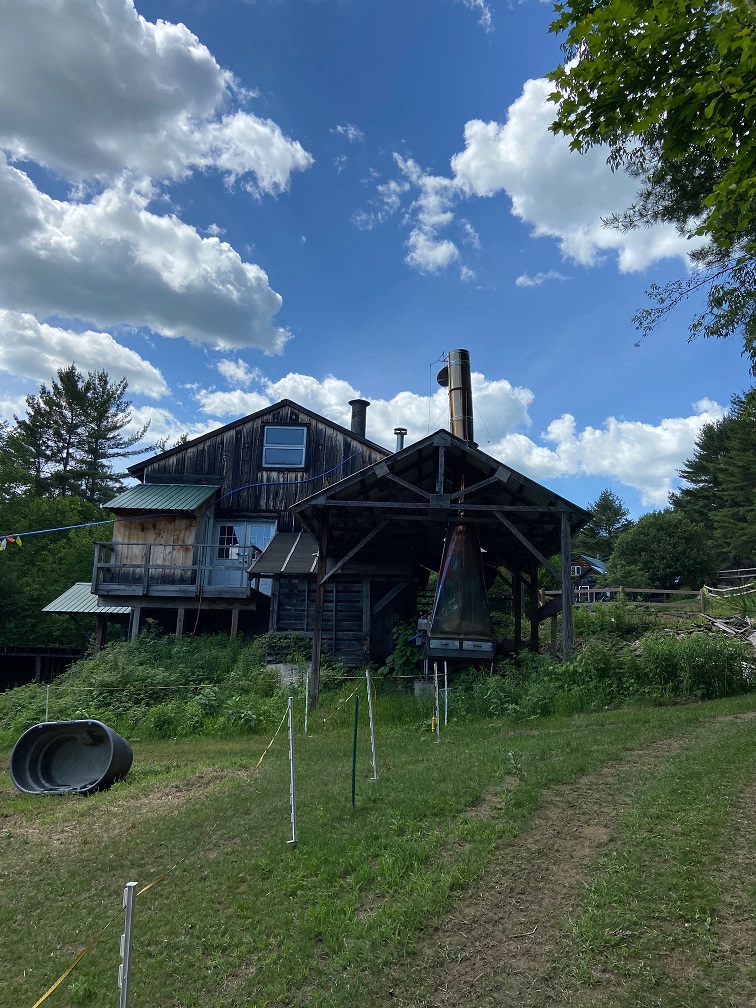 —Written by Kim Foley MacKinnon
Please join my Girl Camper Massachusetts Facebook Group, introduce yourself and join the conversation!
To subscribe to the Girl Camper Magazine, click here (tip: I often write for it!)
Want to meet fellow Girl Campers? Sign up here for events. Open to all!