This Goal Zero light has become one of the handiest and favorite lights to use camping or working inside the camper. I like to hang it at night to wash dishes over the sink or walking back from an evening camp fire. It works so well, its even helped my husband change a flat tire at night at our campsite.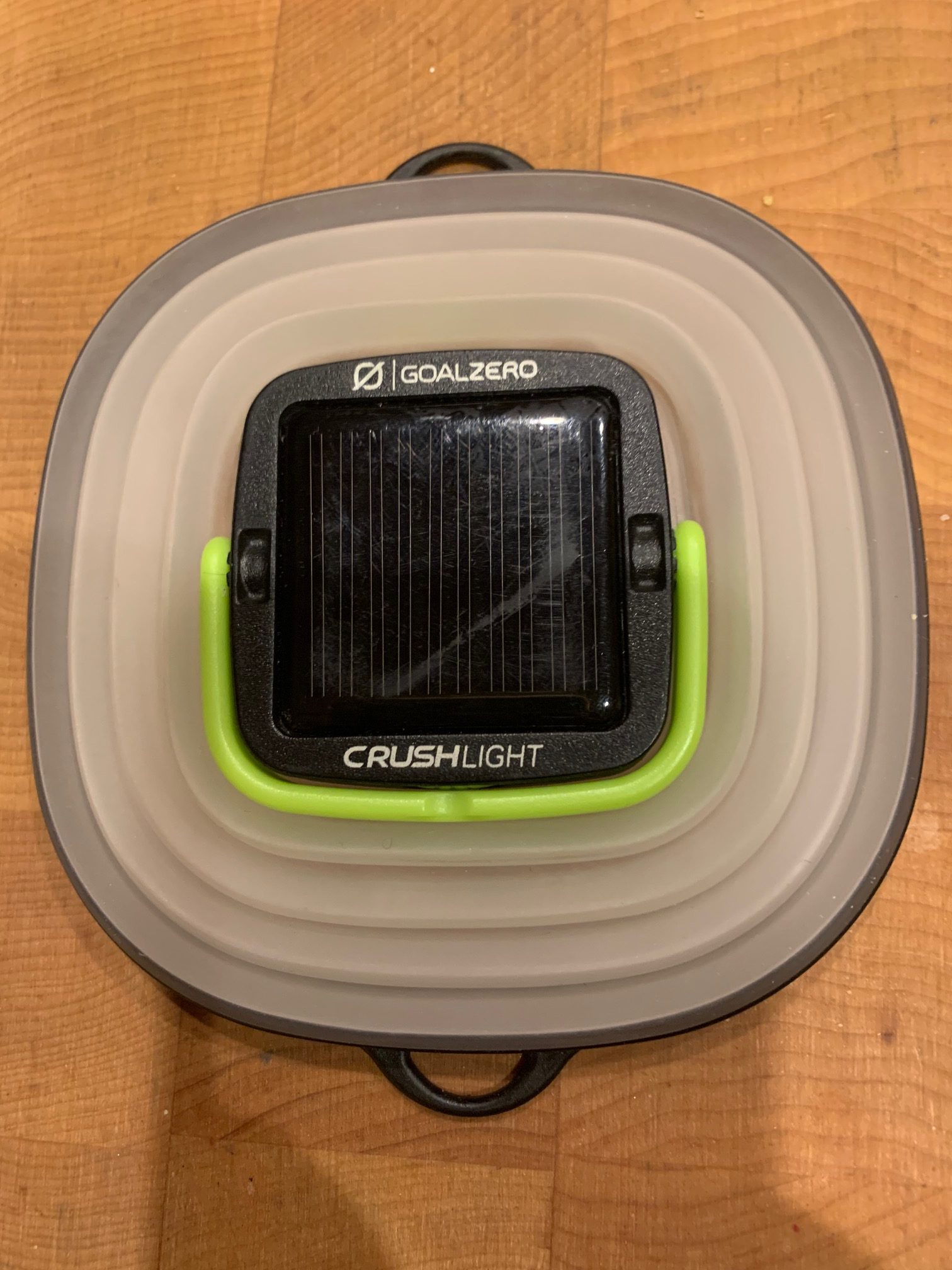 The Goal Zero Crush Solar light can fold flat to ½ an inch and weighs 3.2 oz.. Holds its charge for 3.5 hours. You carry on your pinky finger while carrying items or can hang on a hook.
This solar light charges by the sun light or a USB port with included cable, in about 3 hours. Has four different light modes.  Can be found on Amazon for 19.95. It's a great buy and this crushable light has replaced my flashlight.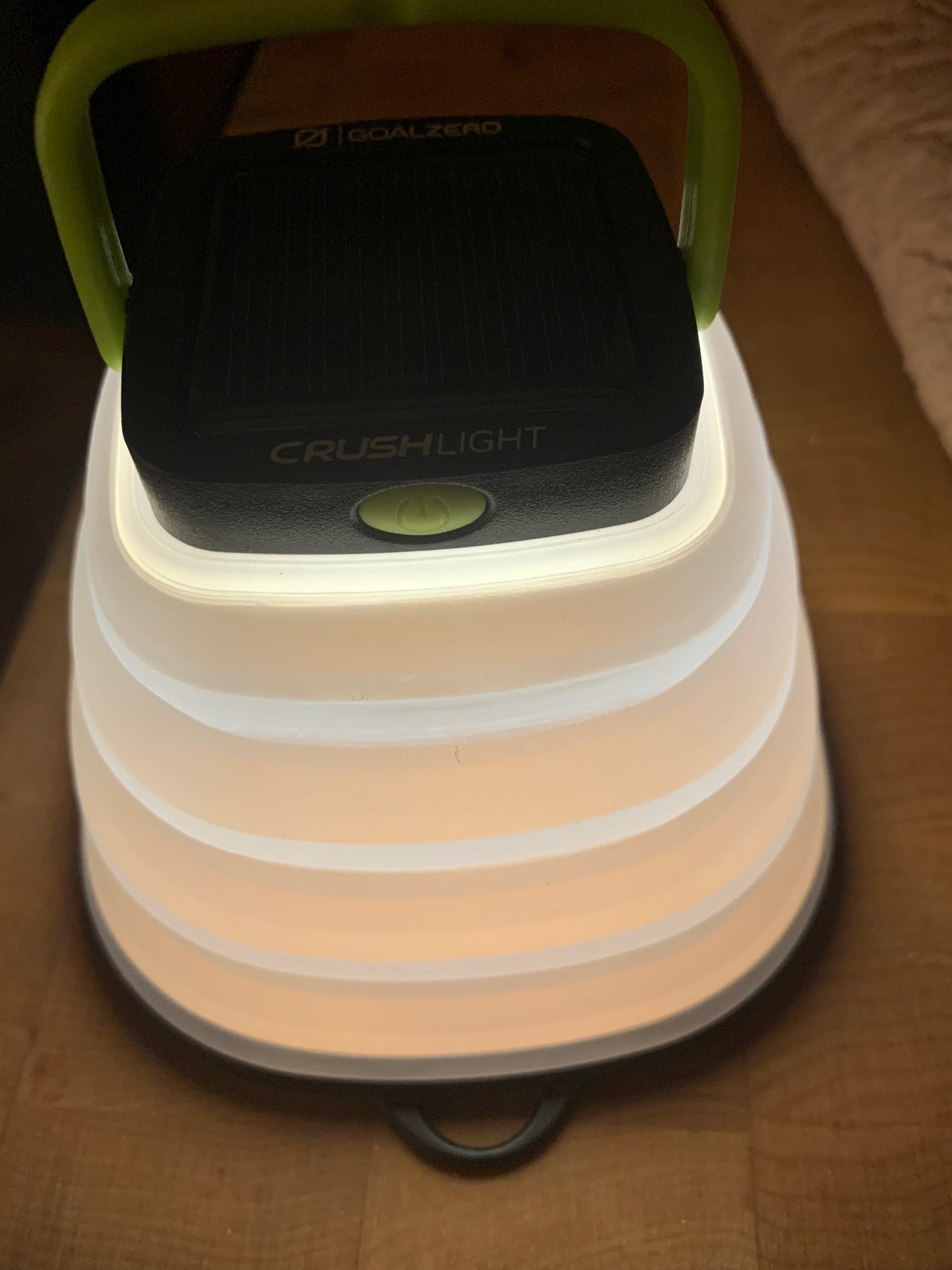 Bonnie Shafto – North Texas Guide follow me on Facebook https://www.facebook.com/GirlCamperNorthTexas