by Shari Sullivan
.
Whether you're a tent camper, a glamper, a car camper, a van camper, a soccer mom, a bird-watcher… anybody who enjoys being outdoors all year long, you're going to want the Gobi Terrain Heated Camp Chair. The most exciting feature Gobi offers is the two zone heating system which makes being outside in colder temps much more pleasant, but it's the perfect chair for year round use too!
This awesome camping chair is sturdy and very roomy, yet lightweight and packable in it's own carrying bag. This makes it easy to transport to and from your car to soccer games as well as the campfire. It's easy to set up and is ready to use in seconds!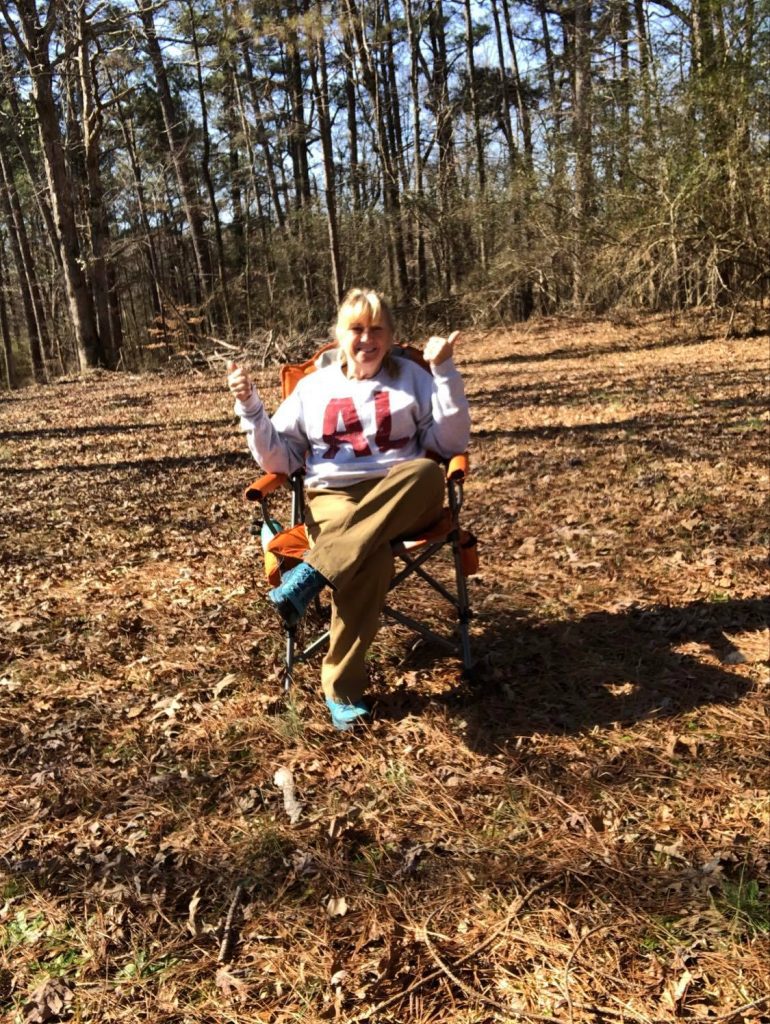 The battery has three temperature settings that control the heat level for both your back and your seat. On the low setting, you will have up to nine hours of a priceless warm seat. One charge lasted me the whole weekend on my latest camping trip. If it's really cold you can use the medium or high setting, but be prepared to recharge your battery with the handy USB charger before the next use!
You will find that this chair is also wind and water resistant, so no more icy wind blowing onto your back when you're sitting around the campfire making s'mores. It's constructed out of a durable polyester fabric in a variety of colors and a sturdy steel frame. The weight recommendation on this chair is 300 pounds, so feel free to snuggle your dog too! Warning: your dog might try and claim this chair as it's own!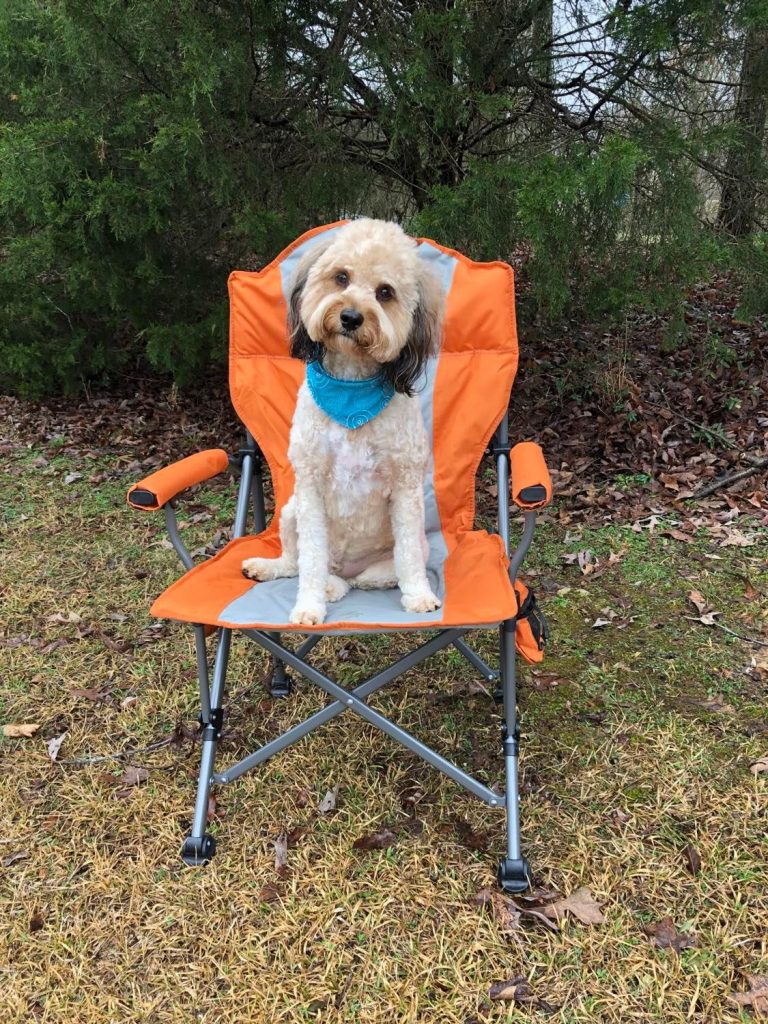 You can enter a drawing for a chance to win your very own Gobi Terrain Heated Chair during the month of February! To be eligible, you must be signed up to receive the Girl Camper newsletter. If you haven't subscribed to the newsletter, head to the home page of www.GirlCamper.com and scroll to the very bottom where you'll see this Never Miss An Update button! One lucky winner will be chosen at the end of February – so be sure to sign up for the newsletter now!
Find out more about these awesome chairs by visiting Gobi at: https://gobiheat.com/products/terrain-heated-camping-chair?variant=32652287246410
Happy Trails… Shari Sullivan
Senior Editor for Girl Camper
Alabama Girl Camper Guide
Follow me on Facebook at Girl Camper Alabama
https://girlcamper.com/alabama/