One of the main concerns all Girl Campers have when we are camping is being kind to our environment. After all, beautiful outdoor settings are part of what makes getting out there so important to us. We try our best to us follow the "Leave No Trace" philosophy by cleaning up our campsite, trails as we are hiking, and by hauling out the things we take in with us.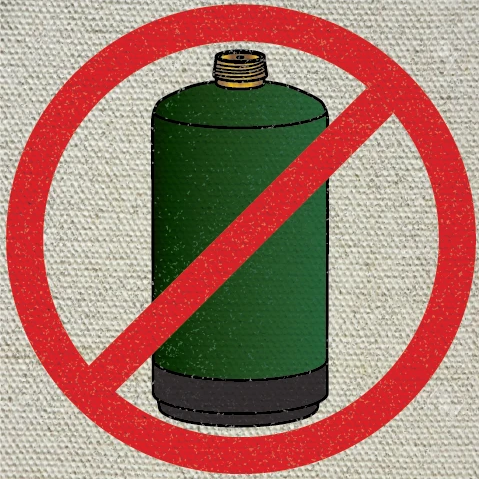 The green bottles that I have been using every time I go camping creates 48 million pieces of disposable trash nationwide every year. And green isn't good enough anymore. So I searched for a cleaner and greener option and I have found it with the Ignik Gas Growler.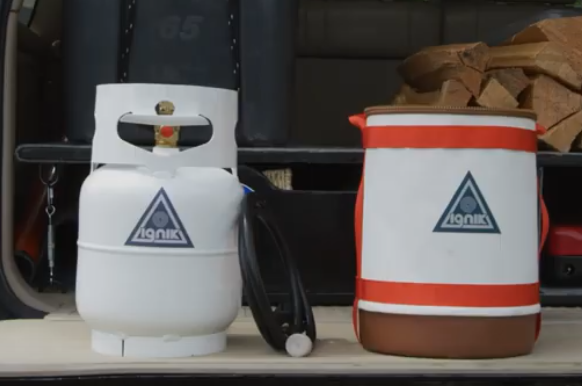 The Ignik Gas Growler is a refillable and easy to use propane tank that is just the right size. It is like having 5 green bottles of propane in one convenient container that is lightweight and easy to transport. Unlike those little green bottles, this tank is safely refillable at your local propane station. I had mine filled at my local Ace Hardware store. An awesome fringe benefit of having this refillable tank is the fact that it costs about the same as one green bottle! I paid $3.59 to have mine filled. So that's like buying five green bottles for the price of one! The fun part? A really cute carrying case that keeps it safe and you don't have to remove it to use it. Style is always an added bonus!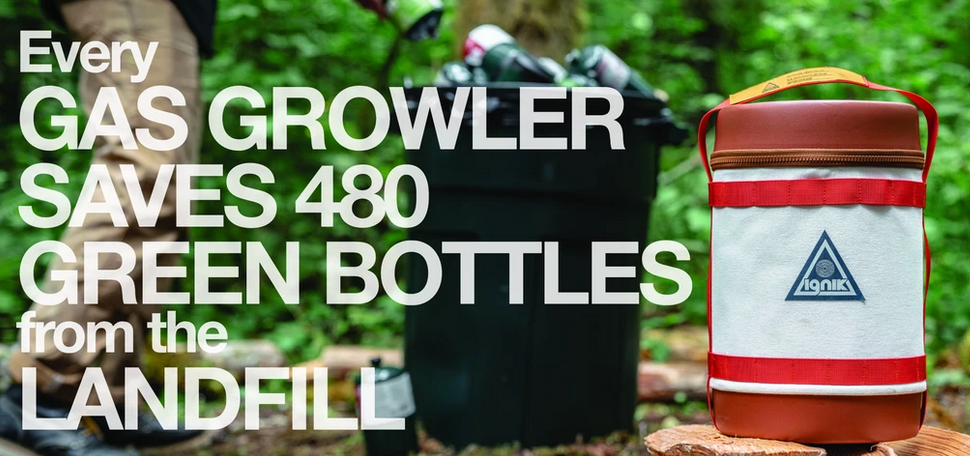 This efficient green product has fast become my favorite campsite must-have and I'm proud to say that by owning one I will eliminate approximately 480 green bottles from the landfill. I can use it with my propane stove as well as my small propane fire pit! The growler is certified for use for 12 years and after that, it's just like your large propane tanks for your grill – you can have them re-certified for 12 more years of use! Your initial purchase of an Ignik Gas Growler is investment to be sure, but it will pay for itself quickly depending on how many of those green tanks you go through each year. Green isn't good enough when we're talking about those little green bottles, but you can be green by using an Ignik Gas Growler!
To find out more about the Ignik Gas Growler, be sure to visit their website. You can also order them on Amazon.com for fast delivery so you can start making a difference right away!