Occasionally, I'll share stories from other Girl Campers in this space. The below review is from my favorite Girl Camper, my daughter, Sadie MacKinnon! Sadie is currently away at college in Vermont.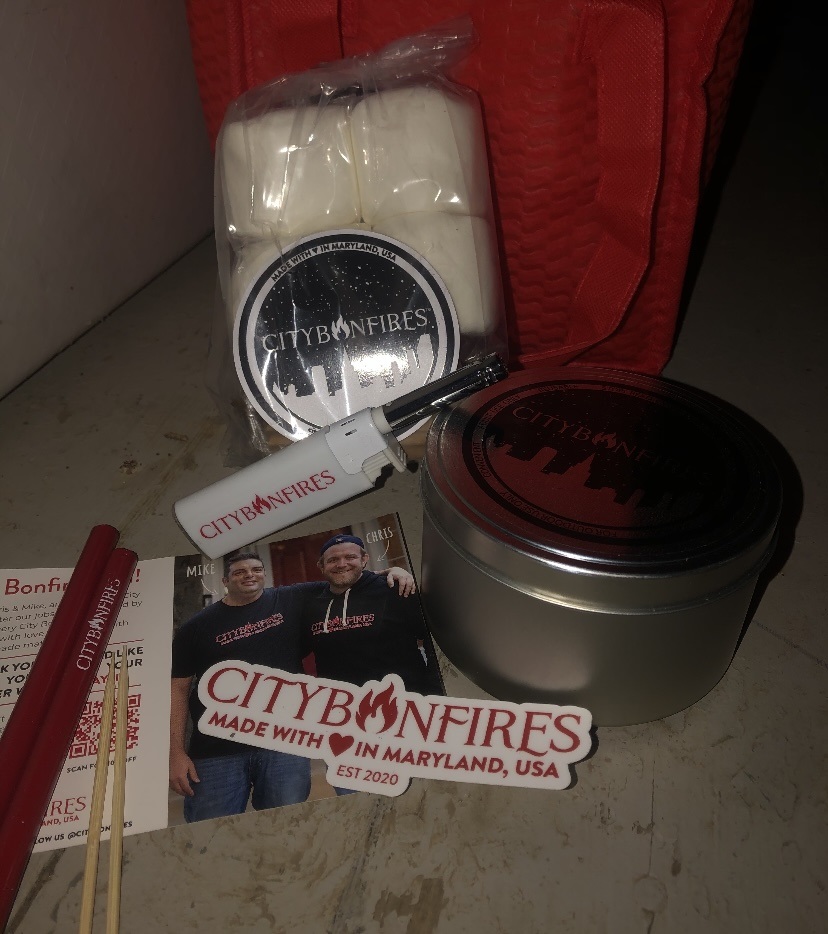 Sometimes I'm just craving s'mores, but I don't have a fire pit at my dorm and microwaving a marshmallow just won't cut it. That's why I was excited to receive the City Bonfires' s'mores kit in a care package from my mom – she knows me well! The kit included a Bonfire (food grade soy wax in a can), a lighter, two skewers, four huge marshmallows, graham crackers and a Hershey's chocolate bar.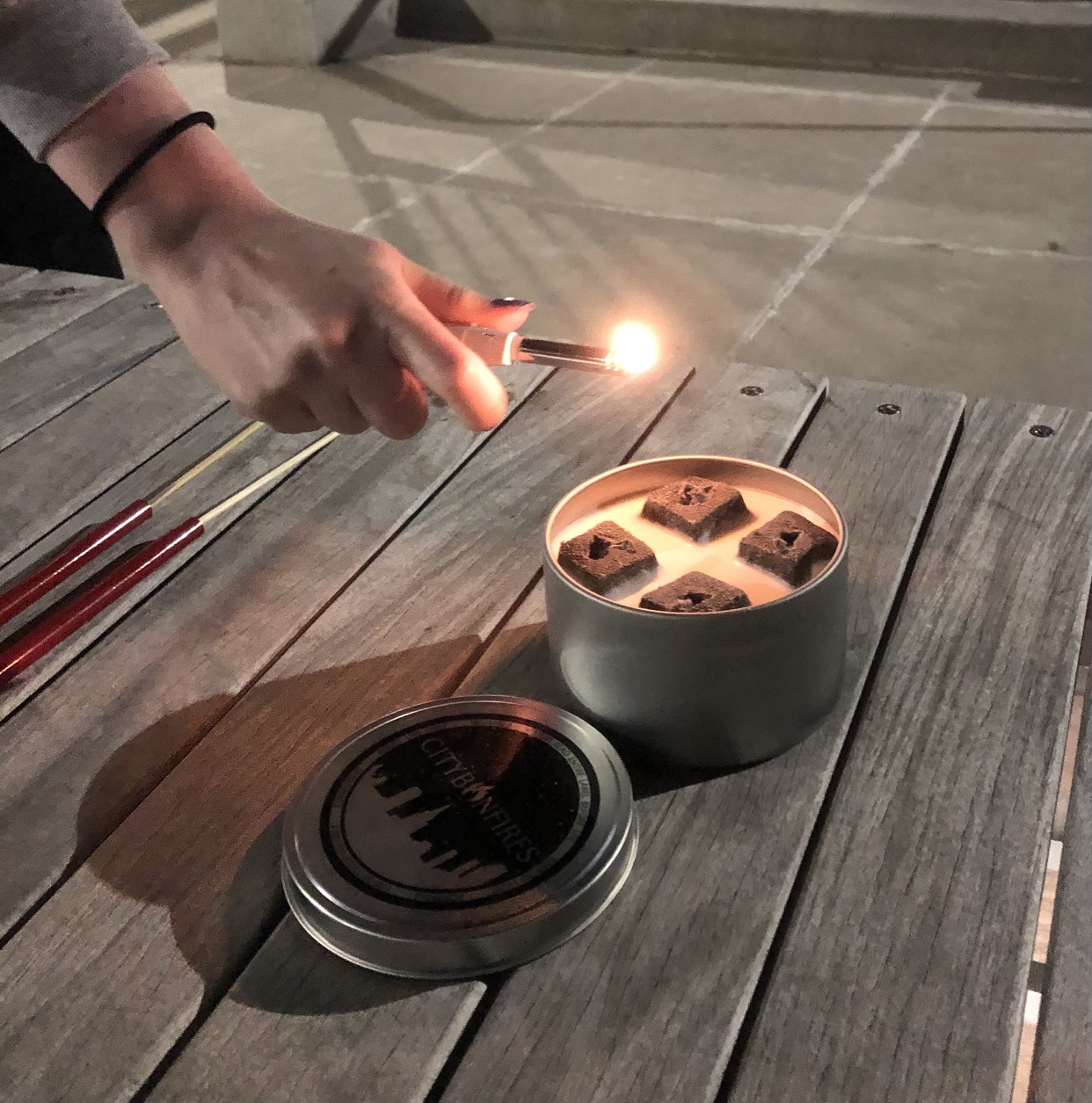 I got the chance to try it out recently with a couple of friends and much to my delight, the process was super easy and the results surprisingly delicious. All we had to do was light the Bonfire, skewer our marshmallows and get roasting. Our marshmallows came out looking sooty, but tasted exactly like we were on a campground. My friends and I had so much fun and I'd absolutely recommend City Bonfires if you're missing that classic camping dessert.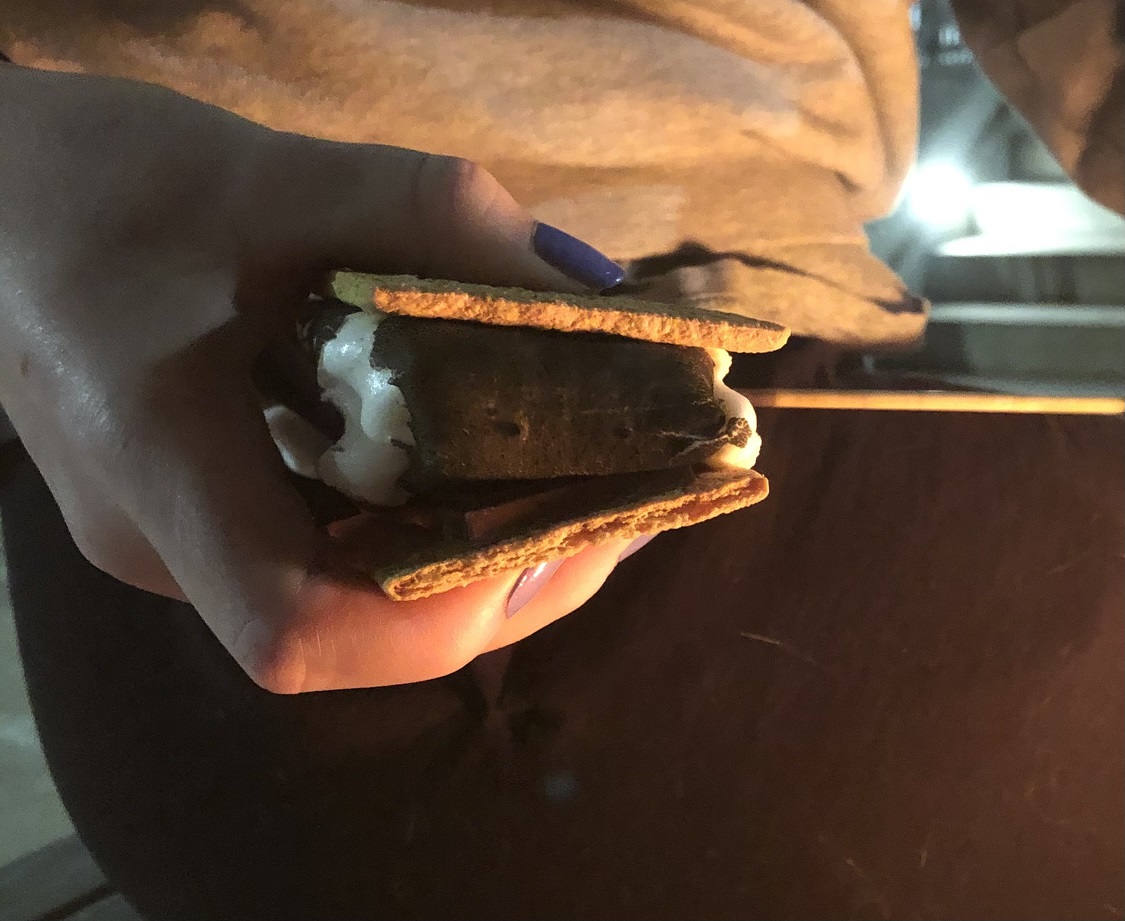 —Words and photos by Sadie MacKinnon
To read past articles, click here.
Please join my Girl Camper Massachusetts Facebook Group, introduce yourself and join the conversation!
To subscribe to the Girl Camper Magazine, click here (tip: I often write for it!)
Want to meet fellow Girl Campers? Sign up here for events. Open to all!
Please note: I only recommend products I use myself and all opinions expressed here are my own. This post contains affiliate links. If you use these links to buy something, I may earn a commission. Thanks! Every little bit helps.