Get off the highway and enjoy this treat in West Texas and take the old route 66 to the Tower Station and U-Drop Inn Cafe in downtown historic Shamrock, Texas. Shamrock is the perfect place for lunch and get away from the usually fast food on the highway.
The town of Shamrock has restored this historic art deco building, visit the souvenir shop inside while you're there. Pull your vehicle under the portico of the old gas station and enjoy taking a photo, especially if you have a older car or camper.
If you have an EV (electric vehicle) they even have a charging station!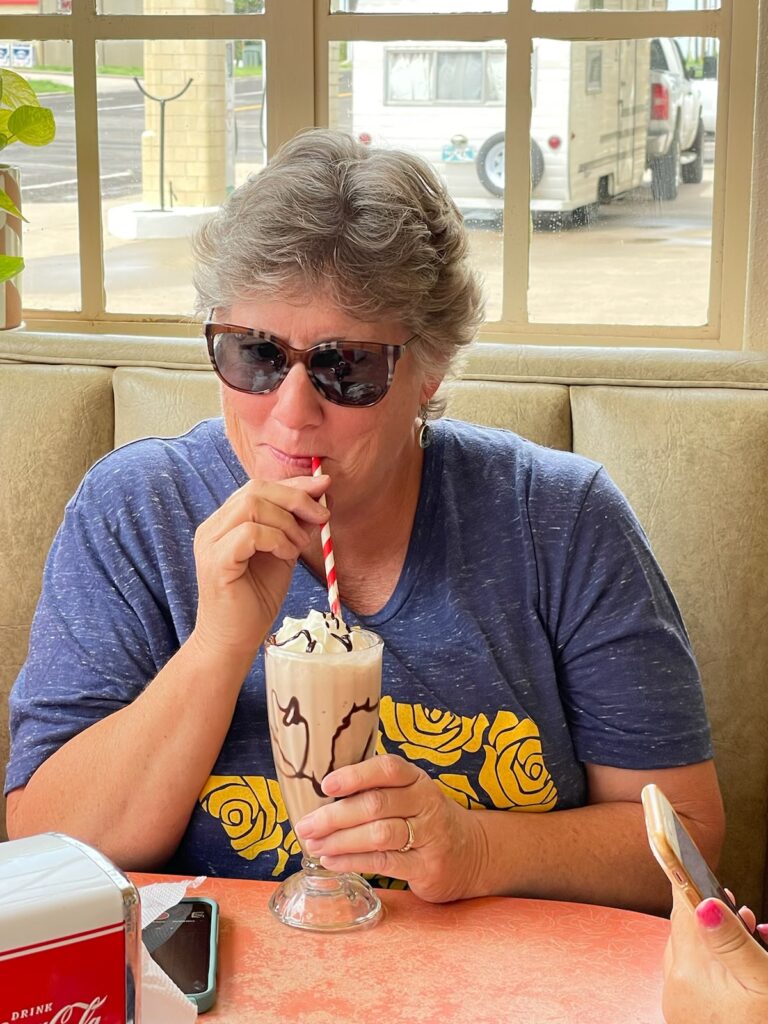 The lunch menu is great and tasty! Take the booth in the corner and enjoy the history here, Elvis liked to sit in this booth! Go ahead and order the Peanut Butter Chocolate milk shake and a delicious sandwich, yummy.
Look for the Tower Station on the Intersection of RT.66 and Hwy. 83 in Shamrock Texas, it's hard to miss! West bound exit 166, East bound exit follow signs to Shamrock.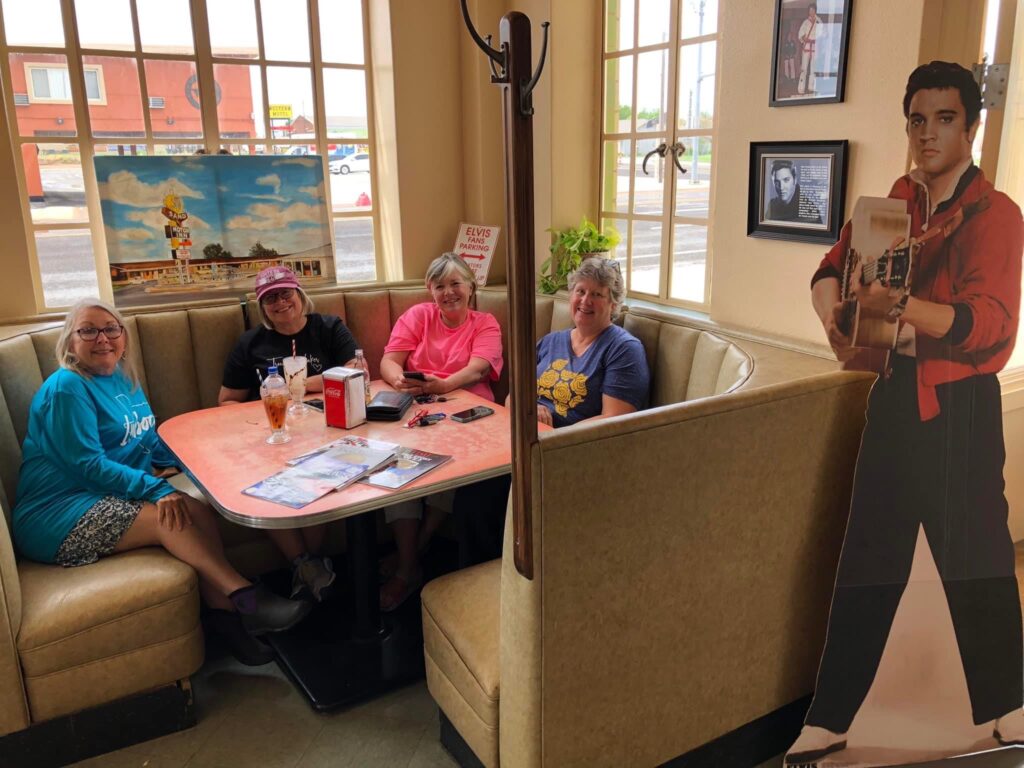 Bonnie Shafto Girl Camper Guide
Connect with Bonnie & her Girl Camper Group
Facebook https://www.facebook.com/groups/girlcampernorthtexas
Events-Be sure to check out the Girl Camper Events I'm hosting.
SAVE 15% on Harvest Host using this code – http://harvesthosts.refr.cc/bonnieshafto1