Have you ever been to the Middle of Nowhere? My friend Karen and I were there just this week. We took a wrong turn, or really, we missed the right turn, and ended up in the Middle of Nowhere. We laughed about the extra time we were adding to our day, but decided, we had no reason to fret.
First, we had a 360-degree view of nothing taller than Cholla cacti. It really was amazing and beautiful. Then we had to stop for about 8 calves and a Mama who looked like she was about to calve, on the street in a little New Mexico town.



We stopped to admire a ghost town and talk about what it might have looked like and how it must have functioned in its heyday.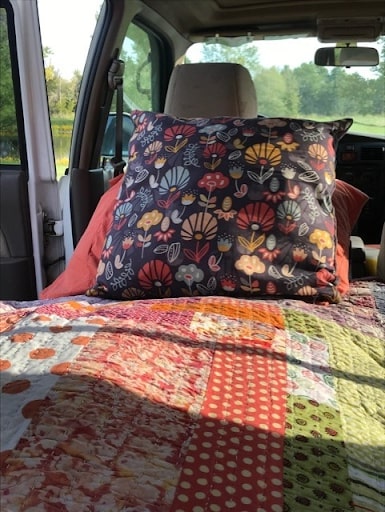 Don't forget to look for the beauty and the unexpected when you take what you are certain was a wrong turn in life. You can determine to find joy in every day and each seemingly wrong turn.
Sharon Cutbirth |Girl Camper Guide
Connect with Sharon & her Girl Camper Group
Facebook Page – this is the link for where you can tag us and we can tag you! This is where I'll share general Girl Camper news, events and more. Girl Camper Texas Hill Country Page
Facebook Group – Please join the Texas Hill Country Group so you can participate in this supportive and fun community! Texas Hill Country Chapter Group
Instagram – follow me for snap shots of the camping life: Instagram Girl Camper Texas Hill Country
Events-Be sure to check out the Girl Camper Events I'm hosting.
For the best prices for renting a Outdoorsy Trailer, please us this code. https://tinyurl.com/girlcampertexashilloutdoorsy