By: Nancy Grant/ Indiana Chapter Guide
Many Indiana Hoosiers do not realize Corydon, Indiana was the first state capitol. This small town is full of history to explore. There's a walking tour available to see all the historic buildings. It includes the first capital building, constitutional elm, and the Governors Headquarters. In addition to all the history, there are plenty of other things to explore, like restaurants, coffee shops, shopping, candy, and ice cream shops.
The first State Capital building was used as the state building from 1816-1825 before being moved to Indianapolis to be in the center of the state. The Constitutional Elm is where the delegates sat in the shade and wrote the constitution for Indiana in 1816. The Governors Headquarters is just off the square and was used as Governor Hendricks primary residence from 1822-1825.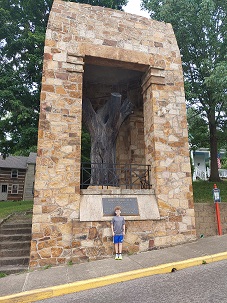 Dining Is Everywhere Downtown
Downtown Corydon offers many options for food from breakfast to dessert. Breakfast favorites are Fredericks Café and Bagel Girl. Fredericks Café is a long-standing restaurant on the historic square serving breakfast and lunch. Bagel Girl started at the local farmers market and grew so fast that she had to open a storefront. They also offer breakfast and lunch along with a large variety of homemade bagels. For desserts, you have Lazy Cow Creamery and Sweets right next to Bagel Girl. Serving hand-dipped ice cream, milkshakes, and sundaes. If you prefer candy, you must check out The White House Candy Company. They offer a large selection of chocolates and candy along with gourmet popcorn. They also offer classes and workshops throughout the year.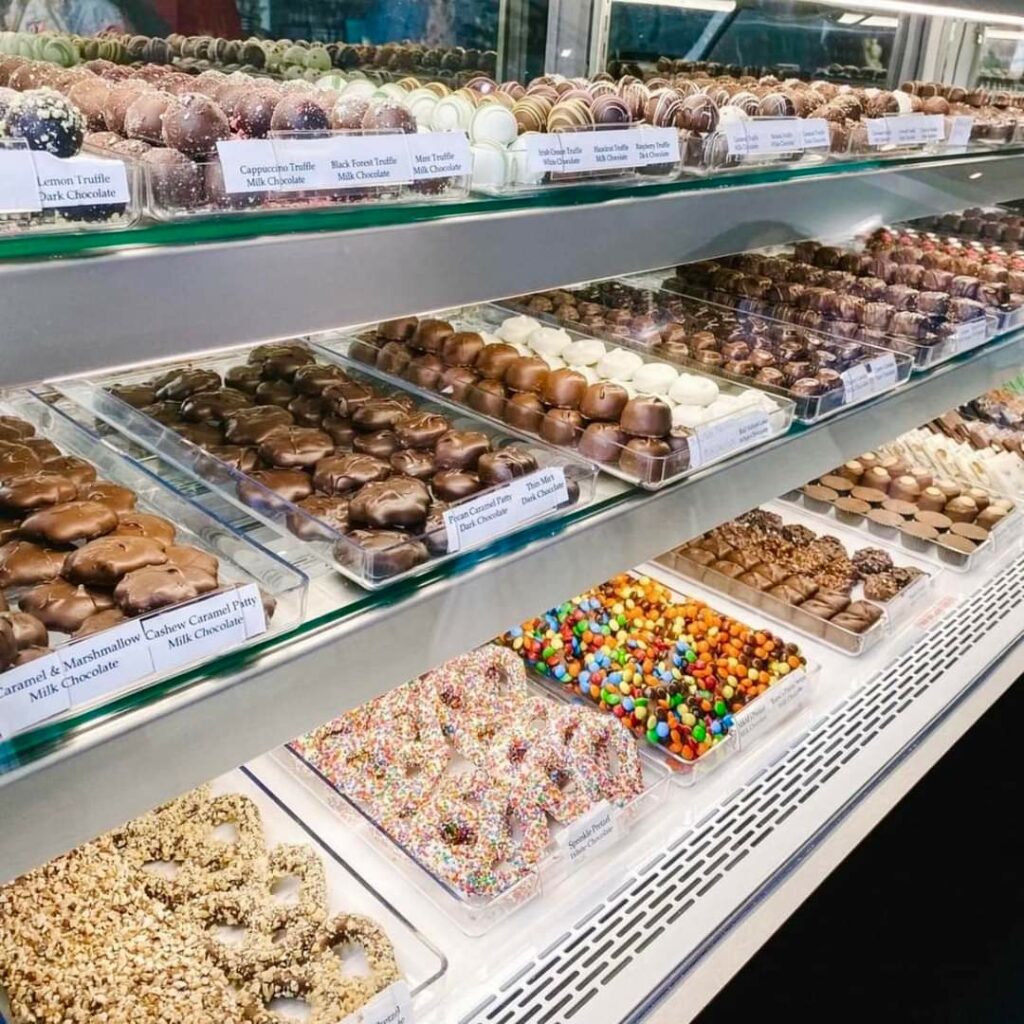 Where you Should Shop Downtown
Corydon is full of local small shops ranging from gift shops to antiques. A personal favorite is Backroads Market, they offer a wide range of unique gifts handcrafted by over 30 local vendors. You also have the Chestnut Street Market for gifts, the Weeping Willow for clothing options with The Pickers Nest for antiques.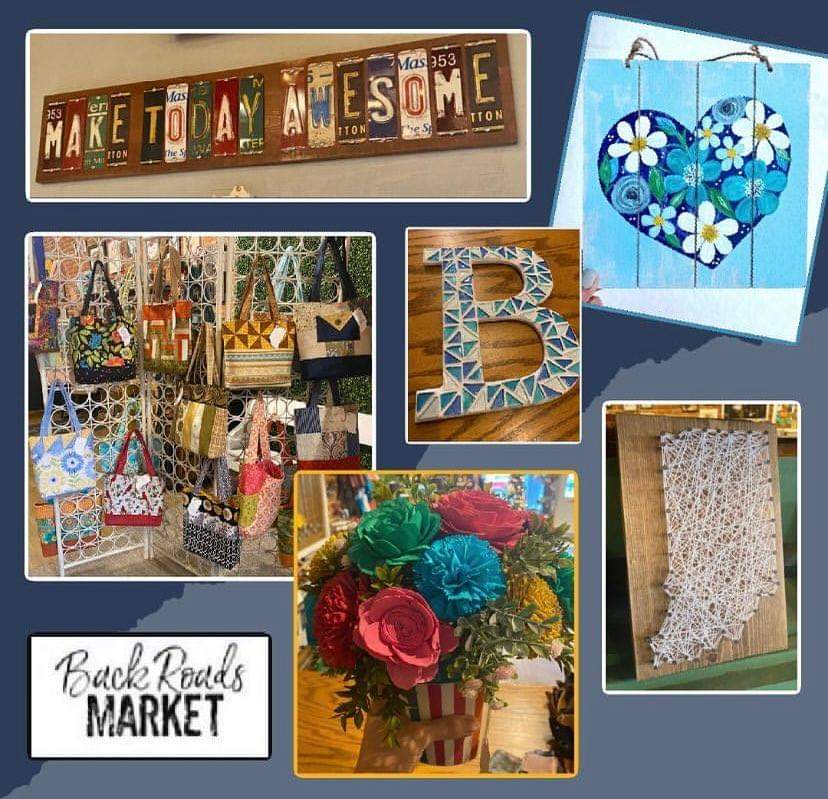 You can't talk about Corydon without mentioning Butt Drugs, it is a functioning pharmacy and old fashion soda fountain.
Events Downtown
Along with all these great businesses Corydon also has several events throughout the year, including the Popcorn Festival, Bluegrass on the Square, Corydon Extravaganza, Harrison County Fair and Parade, Wine walks, and a Sweet Stroll.
Over Night Accommodations
Overnight Accommodations range from a Bed and Breakfast, Hotels, and Campgrounds. The Kintner House in downtown Corydon is a Bed and Breakfast that's within walking distance of everything mentioned. There are all your popular Hotels at the interstate exit that is just 5 minutes to the downtown area. A short 20-minute drive away is O'Bannon State Park for your camping option.
If you ever find yourself in southern Indiana you must make time to spend a day wandering through downtown Corydon, Indiana. There is something for every family member in Corydon.
Connect with me!
Nancy Grant
Girl Camper Magazine: Subscribe to Girl Camper Magazine here! Girl Camper Magazine!
Events: Check out upcoming Girl Camper Events – you can attend events in any chapter! https://girlcamper.com/events/
Facebook Page – this is the link for where you can tag us and we can tag you! This is where I'll share general Girl Camper news, events and more. Girl Camper – Indiana
Private FB Group – Where you can interact with others who are interested in camping in Indiana! Girl Camper Indiana Group.