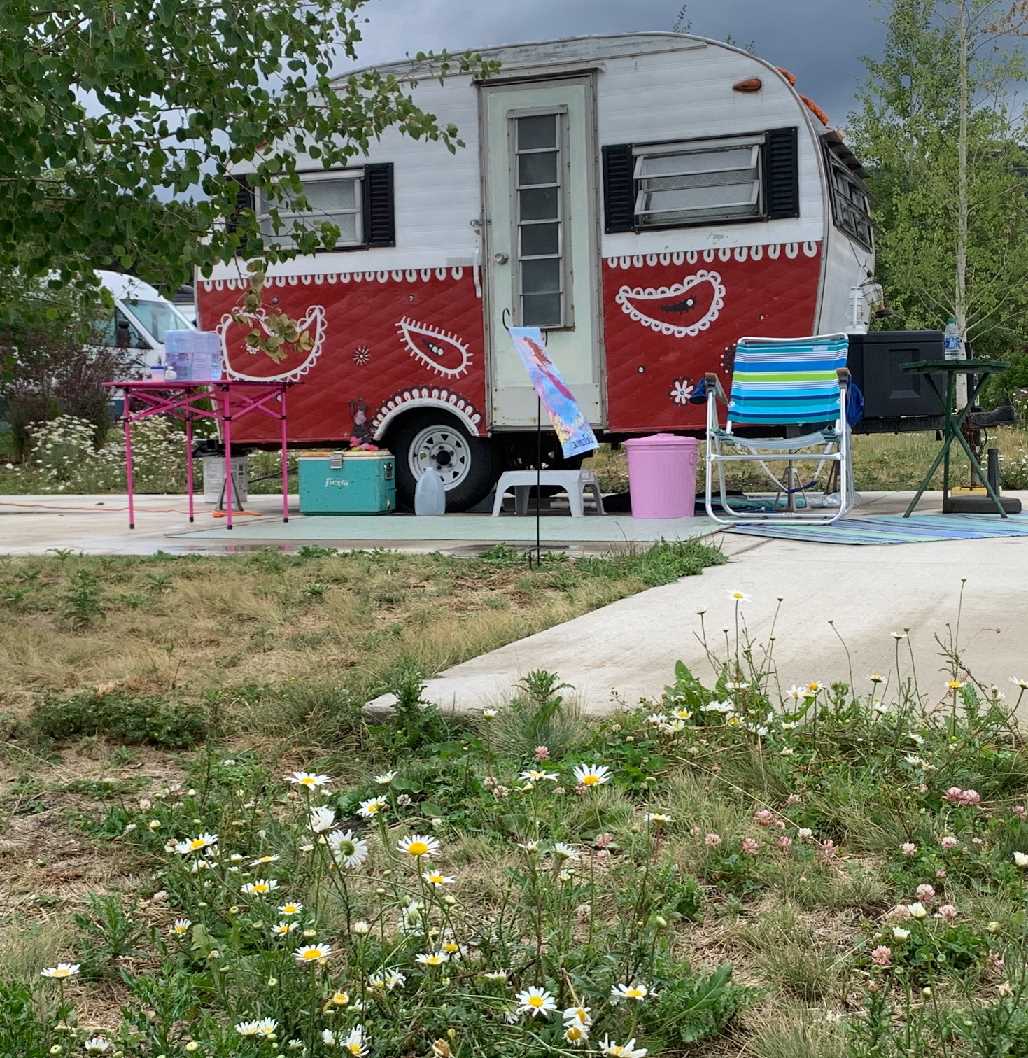 When I first saw decked out Vintage Trailers at the Country Living Show in Ohio in 2009. Wow! How do I do this, I want one, I need one!!
Because I grew up camping and have a love of antiques and vintage items, this was right up my alley, and being an empty nester with kids in college, I knew I needed this!
Search was on! I kept up with Vintage trailer for sales on all these Facebook pages –
Vintage camper for sale in TX, OK, and NM
Tin can tourist
Texas group of Vintage campers
Vintage camper trailers for sale
Rollin' oldies vintage trailers
Nine months later I saw her, it was love at first sight, 10 foot, 1969 Lakeland, easy to tow, cute little shutters, and it needed an only a little work, $1,800.00.
Just a little problem was she was in southern Indiana and I in Allen TX., No problem I am a road warrior, family is in the northeast, I have driven everywhere in my minivan! I can do this! Feeling like the little engine that could, I think I can!
Grabbed a friend for my adventure and dived in for the 16 hours drive to Indiana.
But I did everything you are not supposed to do, I read all the info on vintage trailers, educated myself on all I could, still I made huge mistakes, but this camper was pulling hard on my heart strings.
I sent a cashier check without looking first, got there and it was in dark barn, so I didn't climb underneath, floor was soft, and the musty smell could knock you out.
Still, I was in love, my friend Rachel aka cheerleader kept on telling me, you can do this, and you can make it sooo cute, I have faith you can do this.
Well we hitched it up and we took off, I stopped at the first rest area and climbed underneath, the base flooring was crumbling in my hand, the tin skin was shuttering in the wind. What did I do! I did everything you're NOT supposed to do!
Lying on the ground crying I called a gentleman who was going to fix just a few things. He told me to go slow on the way home and take my time, it will be fine. It was fine and made it home after a 20-hour drive.
Then came 6 months on fixing things and another $4,000.00, she was done.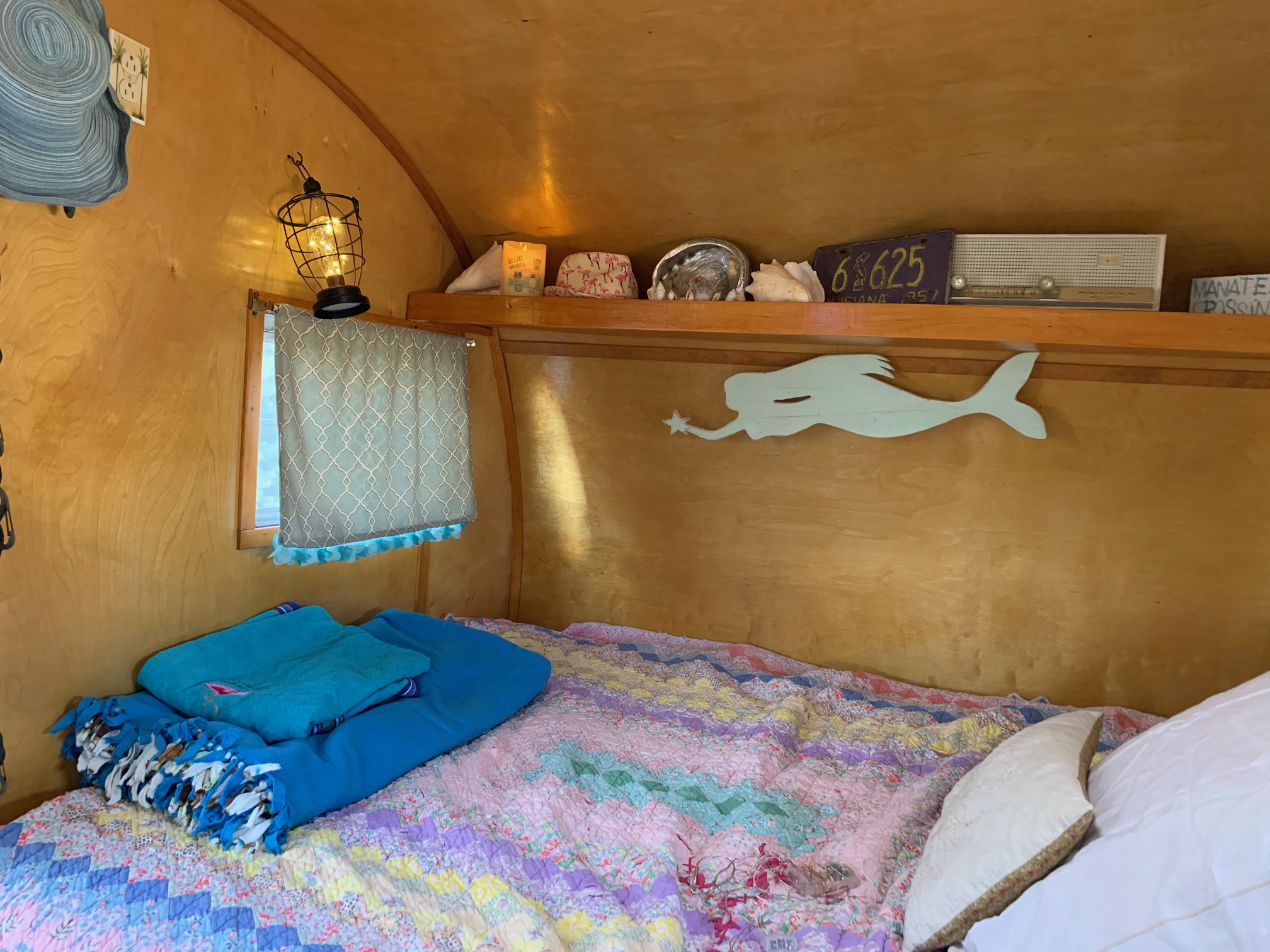 I do have a solid old trailer, I love, and it has been 6 years. She does need a little extra care and fixing from time to time. Vintage is wonderful but remember, 99% of the time they will require work of some kind.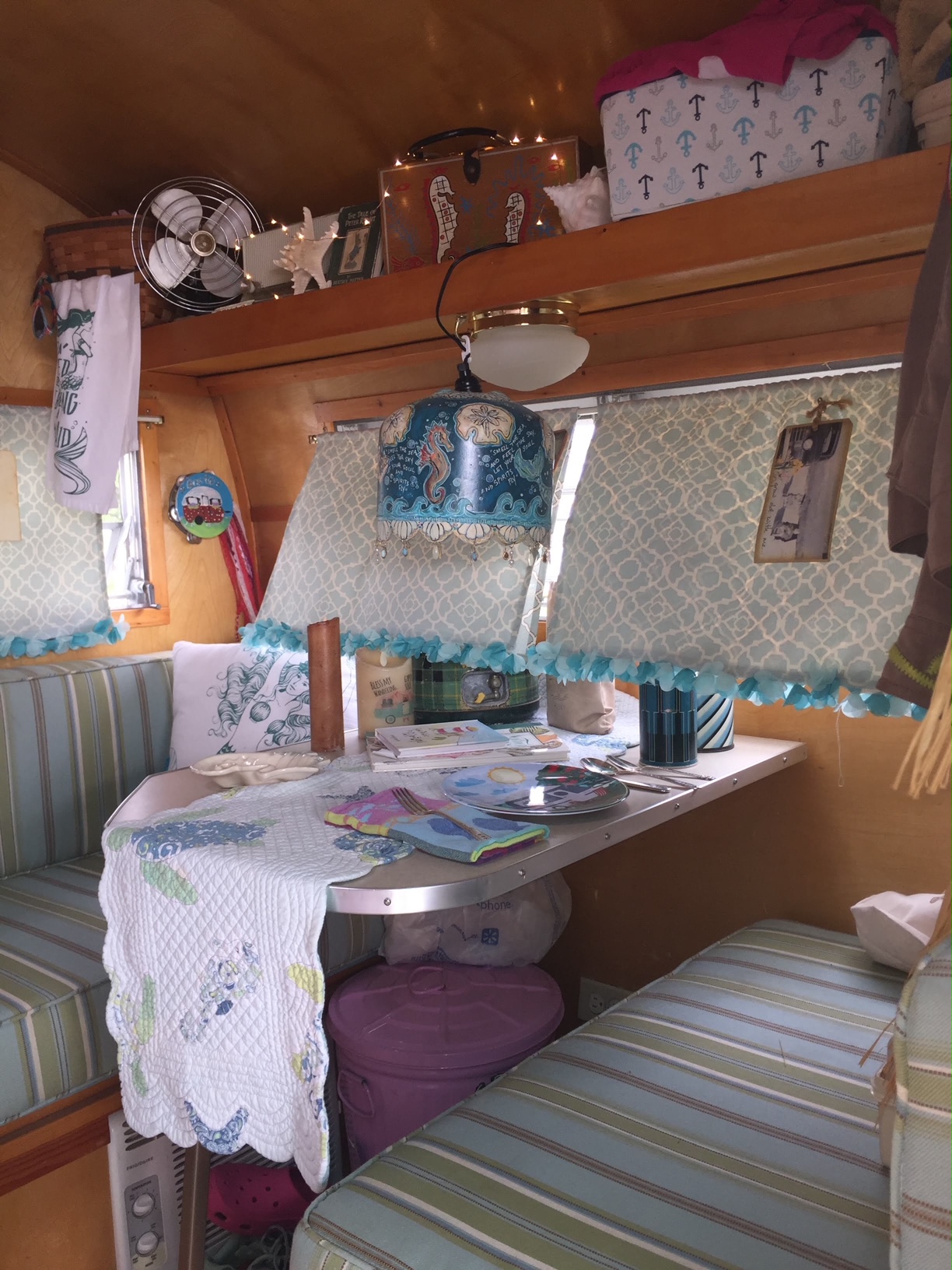 Be careful with your choice and have a girl camper in that area check it out for you if it's far away. Have someone lined up that can tackle the big jobs if you are uncomfortable with fixing yourself. Beware that your husband or handy person in your life may have their limitations.
FYI most vintage campers did not have showers or bathrooms; I see this question all the time. Little 10-12 foot camper had NO bathrooms.
It's a port potty Girls!
But that is another story. Good luck on your hunt for a vintage camper and be wise!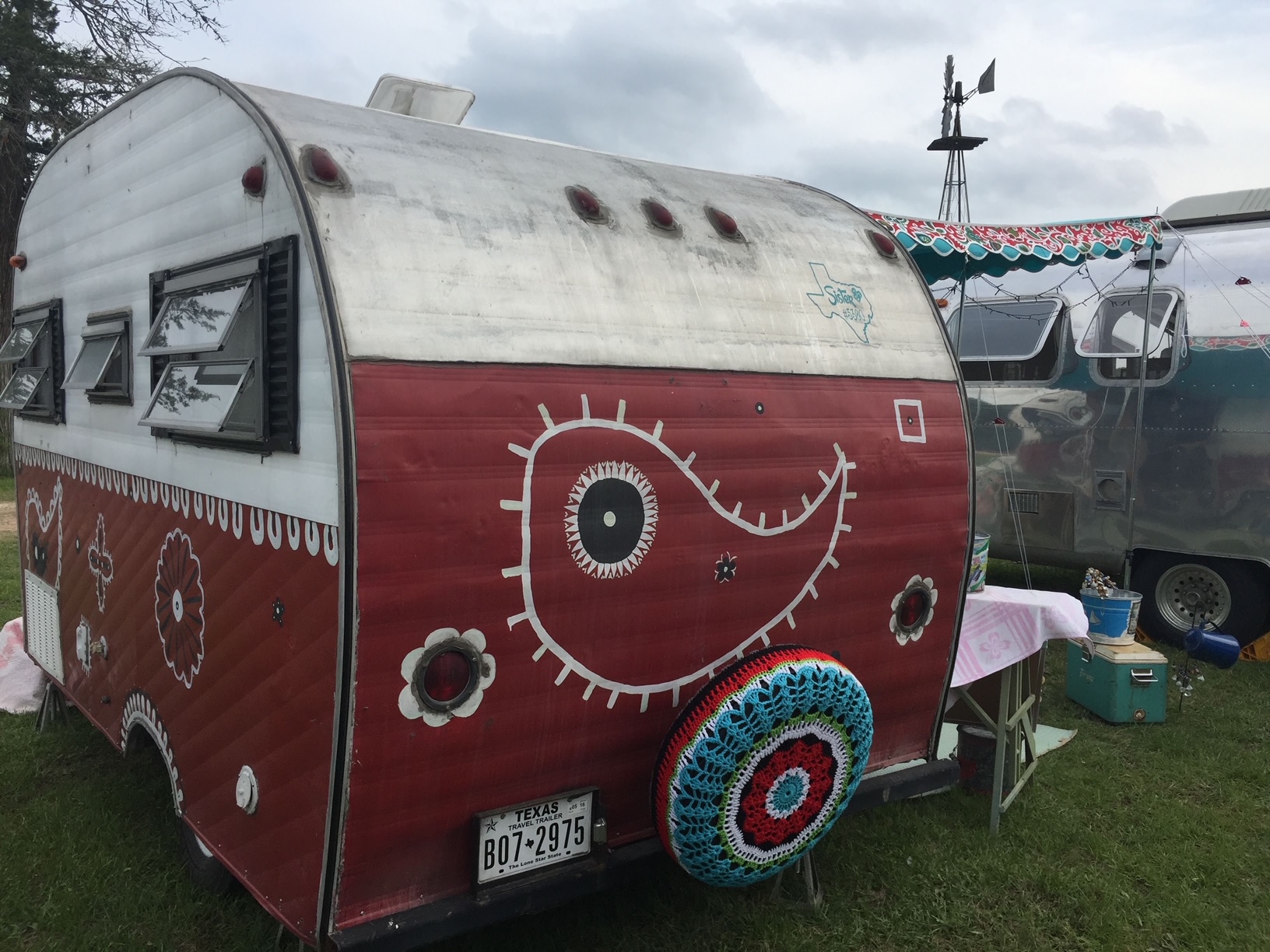 Bonnie Shafto Girl Camper Guide North Texas and New Mexico
Follow me on Facebook at https://www.facebook.com/GirlCamperNorthTexas
Subscribe to an award-winning magazine https://girlcamper.com/girlcamper-magazine/
Do not forget to check out events – https://girlcamper.com/events/