It's no secret that RV travel has recently soared in popularity, so getting the RV campsite in the location you want may take some preparation and planning. It is important to do some research on the campground and location, online reviews can provide insight into the experience others have had. Some RV sites and google reviews will provide feedback from fellow RVers, but it's important to look at the overall feedback because one or two negative reviews might have been due to an unusual situation or something out of the park's control. "It rained the whole time we were there!"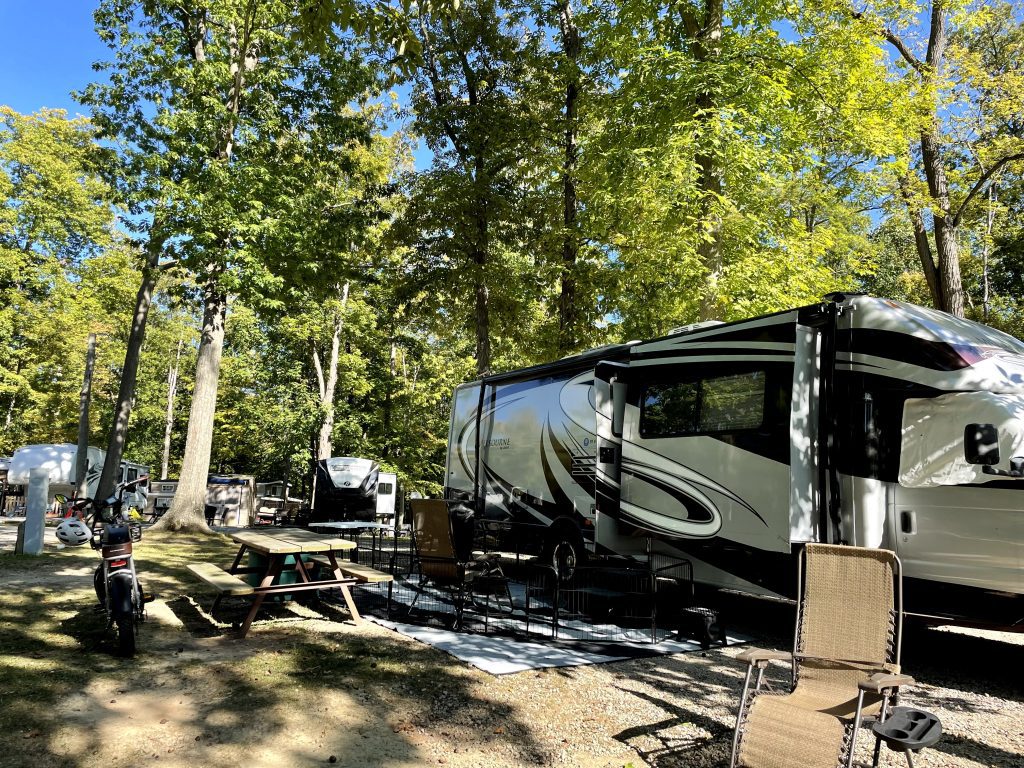 Often, very desirable private campgrounds book up quickly and require sometimes a year in advance planning to get in where you want! With so many people taking their travel to the road and in campgrounds, coveted vacation locations are harder than ever to get in. One of the most important things to consider is the advance booking window for the campground you want to book. Many Ohio State parks have a 6-month advance booking window so it is a good idea to mark that date on your calendar to ensure you get into the park and into the site you want. Also check for discounts like AAA, Military and Veterans, AARP, and Golden Buckeye memberships which often have good discounts with even deeper discounts during the week.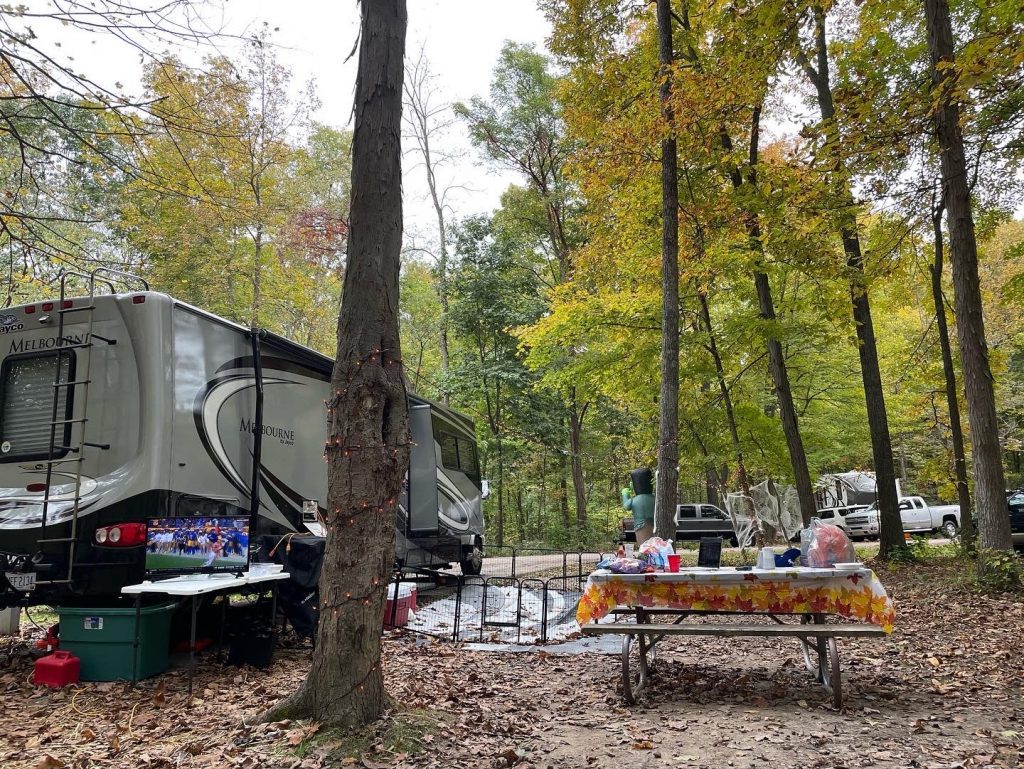 Before you settle on a certain campsite it is important to consider the length of the site to ensure it will accommodate the size of your rig and any tow/towed vehicles. Will you be able to open all the slides? Ensure that it has the proper electric, water, and sewer hooks ups that you desire. Do you want to bring Fido? Make sure to check the park's policy on pets. Lastly, be sure to double-check the park's cancellation policy and keep track of the days ahead of your arrival, and if there is a sliding scale of refunds in case you must change your plans. Happy Camping!