Mounds State Park is located on the East side of Anderson. Mounds Park not only has amazing trails but features 10 unique earthworks built by prehistoric Indians known as the Adena-Hopewell people. The Great Mound is believed to have been constructed around 160 B.C. Mounds State Park is also a stop on the Indiana Birding Trail, as well.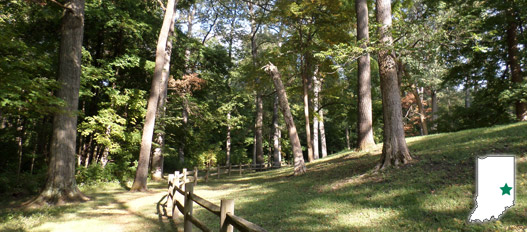 Today the peaceful state park offers hiking, camping, and birdwatching and water activities to enjoy all nature has to offer. On the northwest of the park lies the Mounds State Recreation Area. A great place to go and walk around and enjoy the scenery, the park offers easy trails through the woods.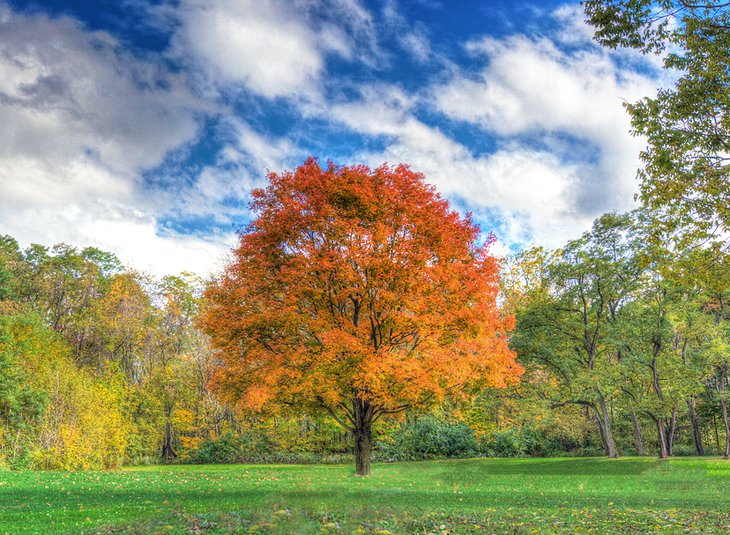 Besides the rich history visitors encounter when exploring the forested environment, outstanding nature views inhabit every square mile of this state park. Overnight camping is available, so visitors can experience the entire day at Mounds State Park.
It has a smaller size campground (75 sites) that include water and electric. The sites are all located next to the trails. Plan a day or a weekend! There is plenty to do and see at this park.
https://www.in.gov/dnr/state-parks/parks-lakes/mounds-state-park/
Lisa Singleton
Girl Camper Indiana Guide & Contributing Editor