The Lock N' Roll articulating hitch is the solution for several aspects of towing that are risky and stressful.
My Off-Road Trailer Education
When I decided to transform an old truck bed work trailer into a freeway-ready and off-road ready tag-along pop-up tent trailer, I watched a lot of YouTube videos from other DIYers, as well as manufactured off-road trailer reviews. An important turning point in my knowledge was learning about articulating hitches.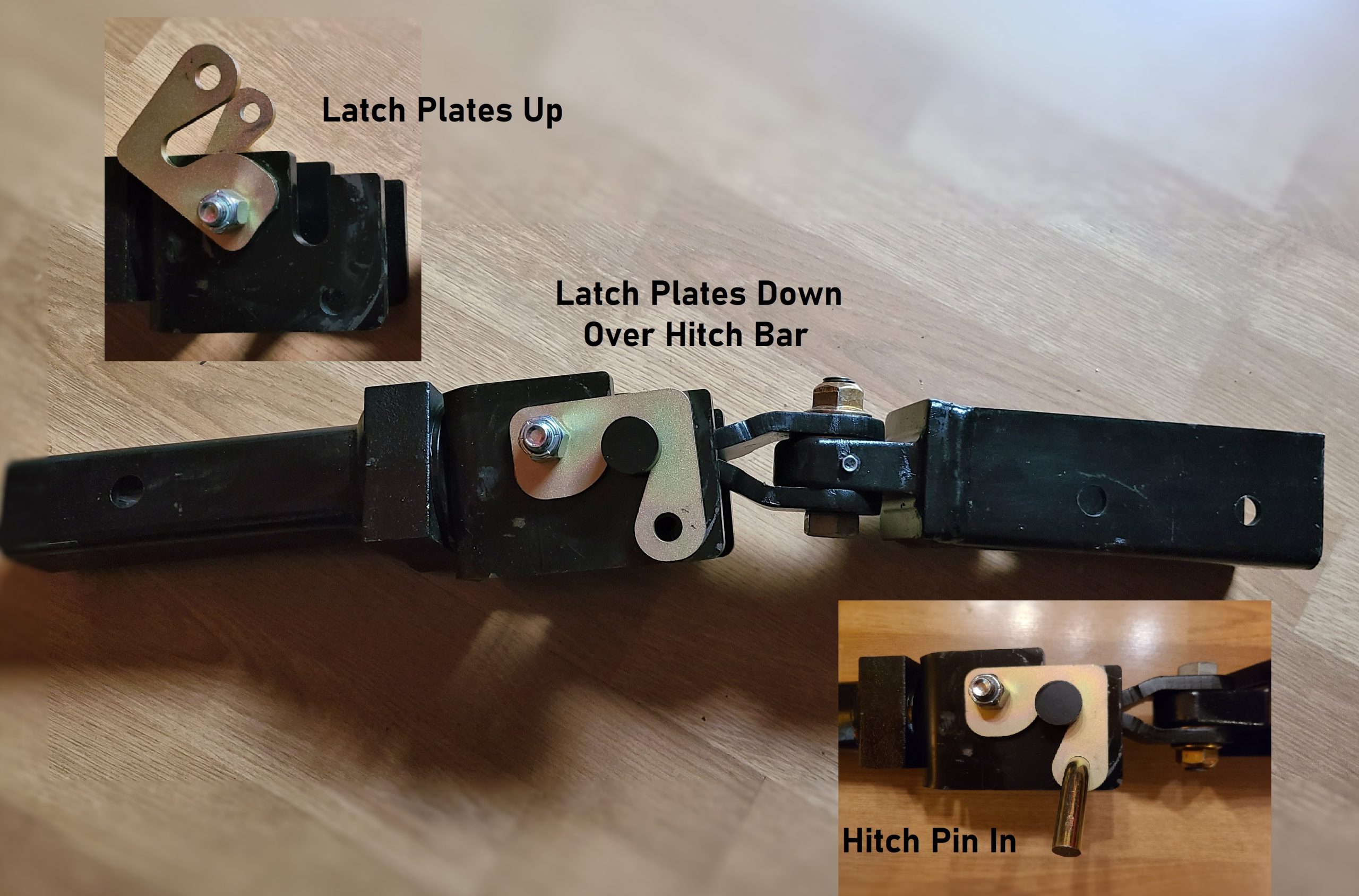 The next level of study was learning about the different brands of articulating hitches available. That's what led me to the Lock N' Roll company in Chicago. I vote with my dollars by purchasing Made in the USA products when I want high quality.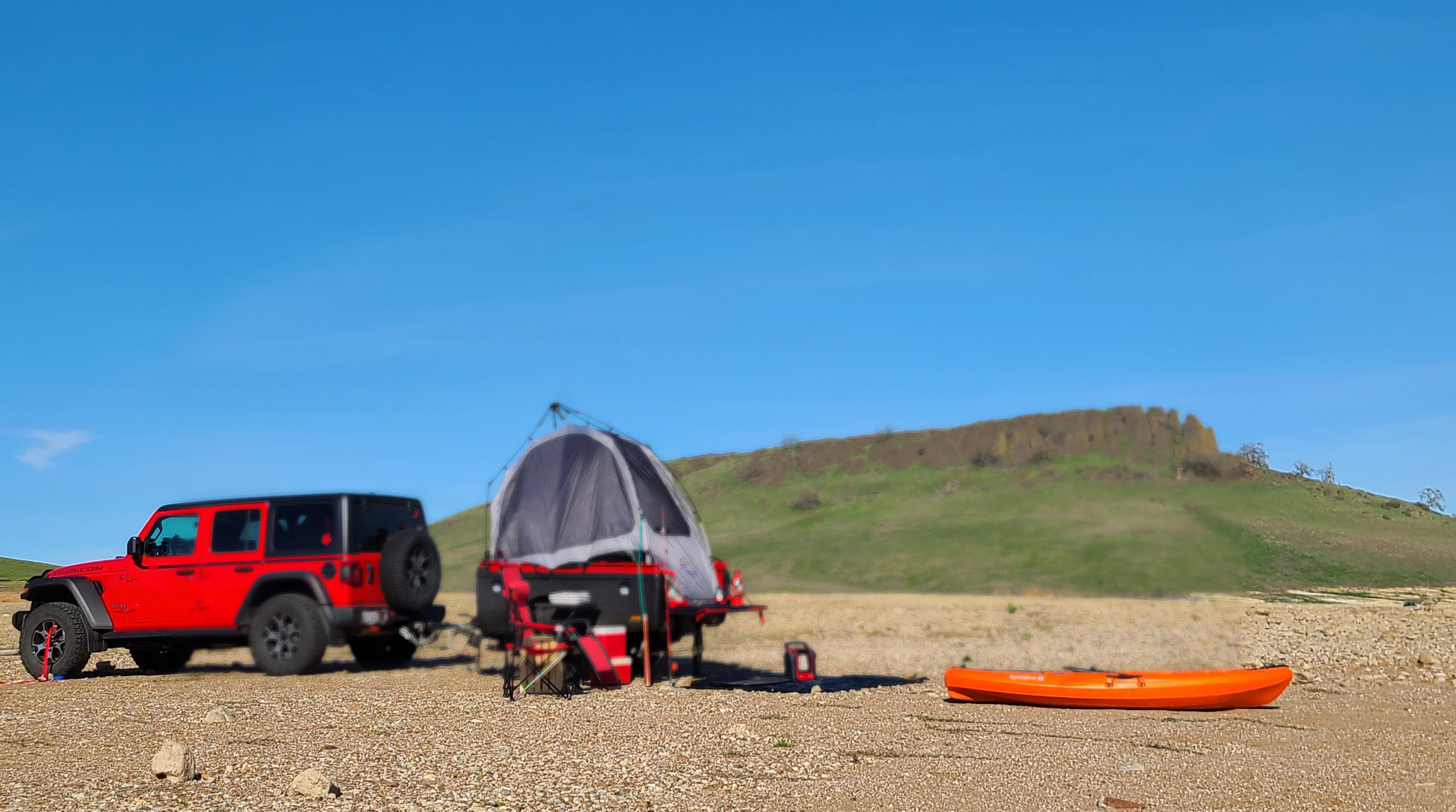 The Product Meets the Promise
This is what the website says about their articulating hitch, and based on my experience, it's accurate:
"The articulating Lock 'N' Roll® trailer hitch is the safest, easiest to use, most versatile on road, off road hitch on the market. Utilizing 3 axis' of movement including 360 degrees of rotation and a unique locking mechanism, Lock 'N' Roll Trailer Hitches are smoother operating and safer than any other type of hitch. Our hitch provides a very tight, close fitting connection that eliminates "thunk & jerk" action of conventional hitches. The 360 degree rotation, along with the left to right and up and down articulation allows fantastic maneuverability, especially when backing a trailer around a corner and into a tight spot. Lock 'N' Roll hitches are not only the best off-road hitch in the world, but the best trailer hitch, period."
To better understand how this hitch and coupler works, watch my video here:
Can it Handle a Regular Travel Trailer?
If I would have known about this hitch and coupler when I purchased my RPod travel trailer, this is what would be on it. I'm going to review my sway bar set-up and consider cutting off the ball coupler to switch over to the Lock N' Roll.
Depending on which trailer side option you choose, you have a range of capacity:
rated at 11,000 pounds gross trailer weight and 1100 pounds tongue weight
rated at 6,000 pounds gross trailer weight and 600 pounds tongue weight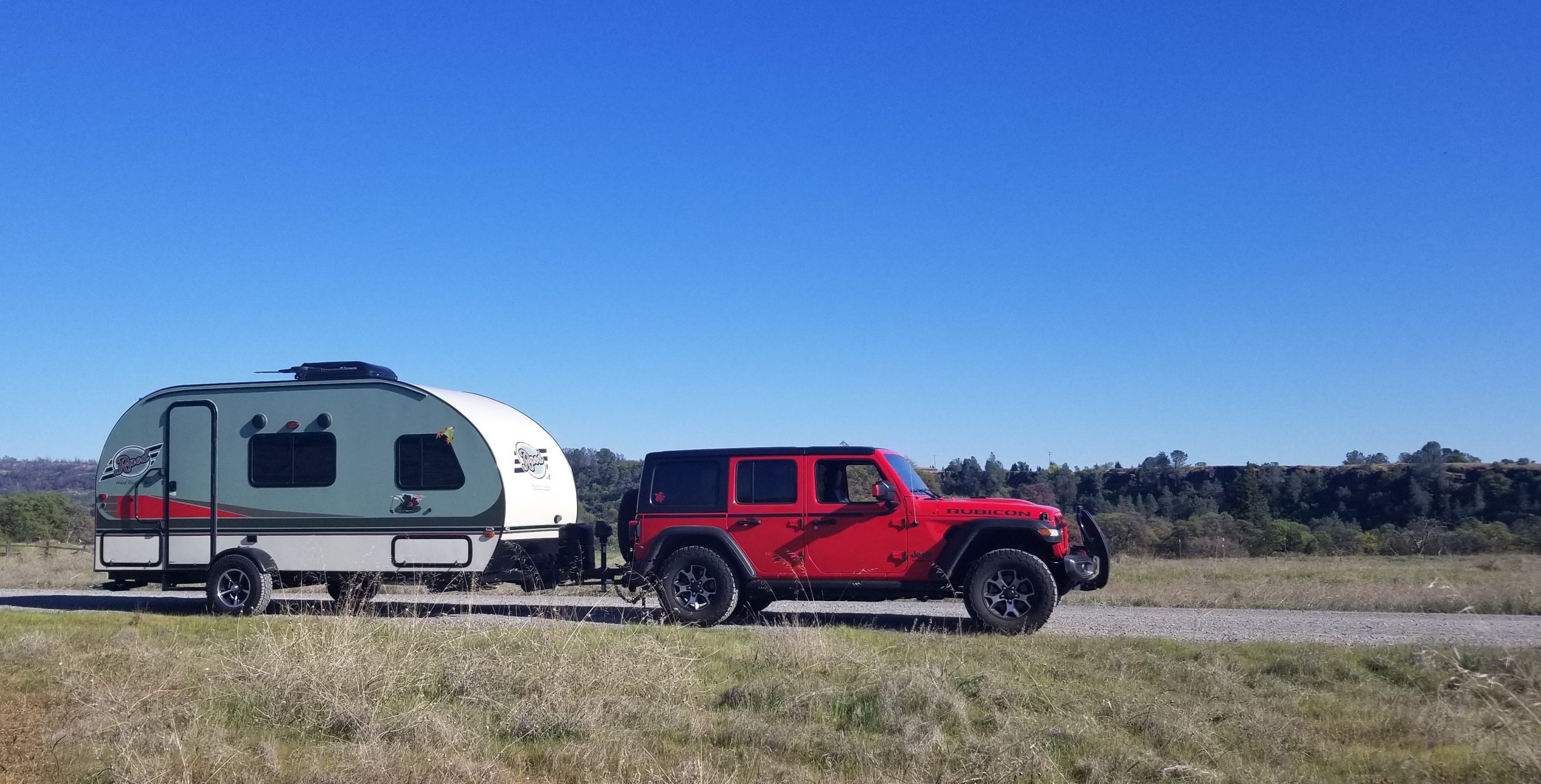 Spreading the Word
Here's the link to the Lock N' Roll website. It's not an affiliate link. Have you ever been so excited about learning something you want to tell everyone you know? That's how I feel about this articulating hitch.
Choose the right set-up for your tow vehicle and trailer: https://locknroll.com/
Article and photos by: Catherine Goggia, Northern California Chapter Guide
Action footage in video shot with a GoPro: https://amzn.to/32XBshT
To see the complete list of my articles, click here: https://girlcamper.com/northern-california/articles/
Follow the Girl Camper Northern California page: Girl Camper Northern California
Subscribe to Girl Camper Magazine here! Award Winning Design