Heading down almost to the most southern end of Maryland's Lower Eastern Shore  You find yourself surrounded by Saltmarshes and waterways. Just outside of the sleepy crabbing town of Crisfield sits  Janes Island State Park.  Jane's Island offers beautiful vistas of the marshes, wooded trails, gorgeous campsites, and what it is most known for, kayaking and canoeing.
Upon entering Janes Island the first thing you notice is that it is gated. While unusual for state parks, Janes Island does this because so many of the people camping have paddling gear. It gives campers a sense of security. The gates are only in use throughout the night. The park is open to everyone during daylight hours. The staff upon check-in is friendly and knowledgeable about the area.
Campsites and Lodging
Campsites are large and easy to back into if you are using a camper or RV and all sites are shaded. If you have pets, be sure to make sure the site you are renting is pet friendly. Janes Island includes:
100 campsites, 49 of which are equipped with electrical hook-ups.
Each site is equipped with a camping pad, picnic table, fire ring, and lantern post.
primitive backcountry campsites are equipped with tent platforms and boat landings. C​ampers at these environmentally sensitive sites must obtain a permit from the park and strictly follow Leave No Trace principles.
Four rustic waterfront cabins are available for rent year-round.
Four waterfront camper cabins that sleep four are available during the camping season.
Bathhouses are roomy and clean, with family bathrooms and plenty of hot water. On the outside of the bathhouses are sinks for cleaning dishes.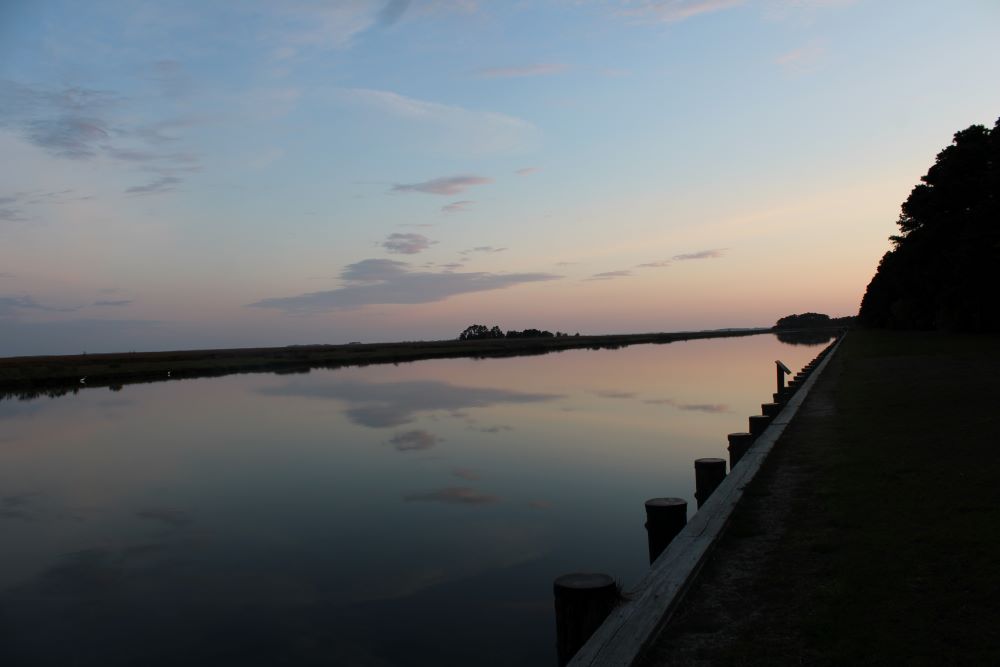 Activities
Janes Island offers outdoor activities for the whole family.  As you enter the park you will see a sign that says trail mix.  Trails are available for hiking, biking, and paddling.  All trails are well marked.  A map of paddling trails can be purchased at the camp store. For those feeling a little less active, fishing and crabbing are available right off the bulkhead of the park. Not the outdoorsy type?  Head into Crisfield for a slice of Smith island cake or Blue Crabs at the many eateries that offer the area's famous delicacies.