Sharks, penguins and seals, OH MY!!
Jenkinson's Aquarium is a popular attraction on the Point Pleasant Beach Boardwalk in New Jersey. I have taken my family there many times and every time we see something different. You will see floor-to-ceiling glass exhibits filled with water and observe all manners of sharks, stingrays, exotic fish, penguins and seals, just to name a few. They offer touch tanks with sand sharks and stingrays, and a rain forest filled with colorful parrots and wild monkeys. The African penguin colony is one of the most popular attractions. Penguins swim and waddle around right in front of you! The Aquarium also has many other exhibits to promote awareness of marine life, their habitats and conservation.
Something unique about this Aquarium is that you pay only once for access anytime during the day. This allows you to leave, walk the boardwalk, enjoy the food, rides and games, picnic on the beach, and then go back to the Aquarium. The staff is always around to answer any questions and make your visit as exciting as possible. The staff are all volunteers and know the entire facility.
The Aquarium offers workshops and birthday parties. This Aquarium is absolutely worth a visit. It will be a trip you will always remember. There is also a great Gift Shop!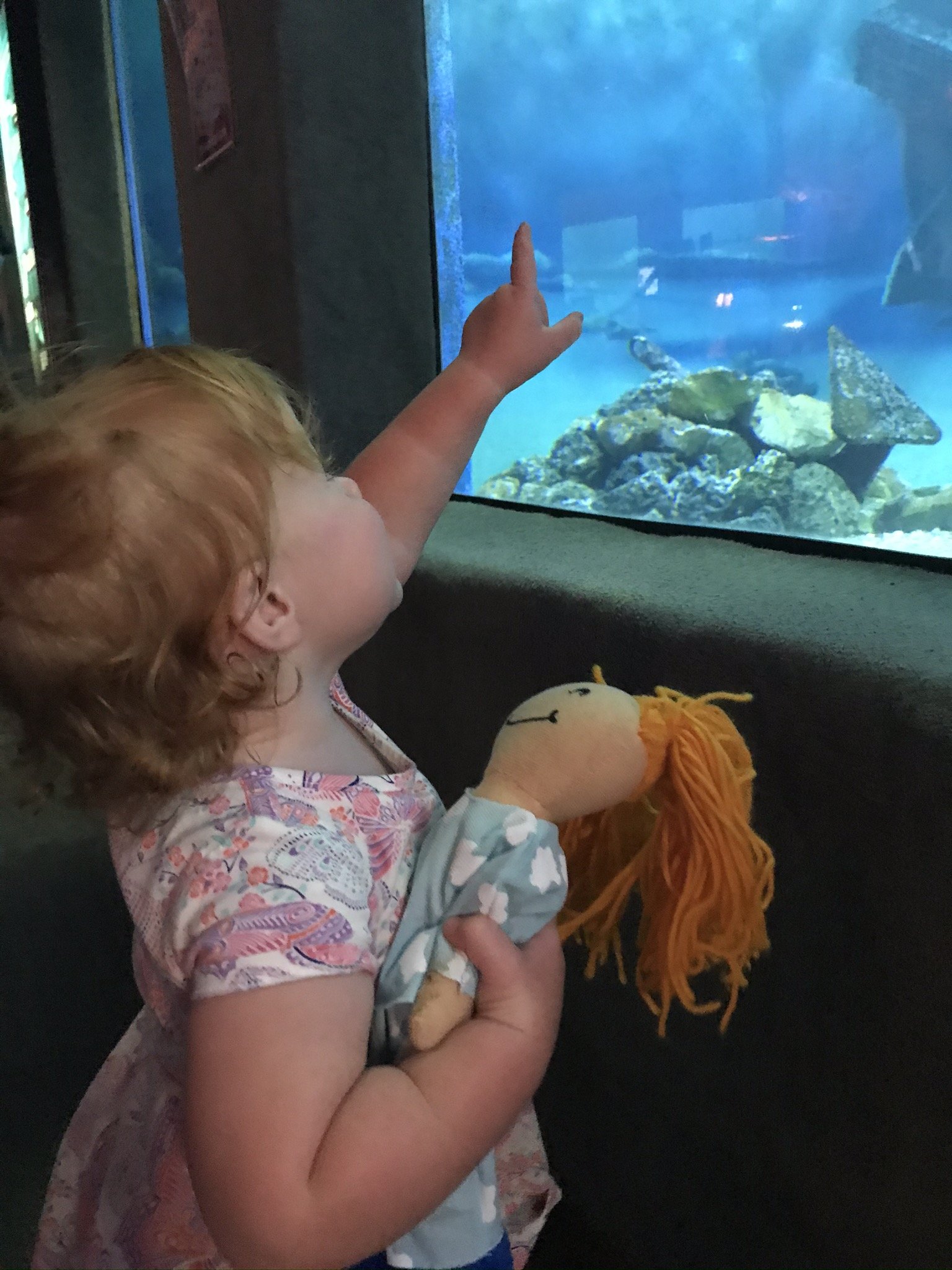 The Aquarium is open every day. Adults $15.00, Sr. Citizens $10.00, Children 3-12 $9.00, under 2 free. Check their website for updates on Covid-19 policies and procedures.
Jenkinson's Aquarium Home Page: https://jenkinsons.com/aquarium/
Brochure: https://1ww4j72wkhhl307v3q1qa5zf-wpengine.netdna-ssl.com/aquarium/wp-content/uploads/sites/2/2020/05/aquarium-Brochurev2.pdf
Girl Camper- Central & Southern New Jersey Facebook page: https://www.facebook.com/groups/girlcampercentralsouthernnewjersey