With Mother's Day around the corner, I wanted to share some of things that I absolutely love! These are not just for mom! Since I usually camp with my husband, my camper decor is usually mutually agreed upon. For those that know my husband, he is pretty good at spoiling me.
Some of my favorite things
This is one of my personal favorites, an outdoor inflatable ottoman called a pouf. I love ottomans, but I really wanted one that is lightweight and waterproof. As you can see, our Maci loves it too! Since it is a blow up, it deflates to something so small you can pack it in almost any size camper. It also doubles as extra seating for company. Small enough I have two. You can find them in the seasonal section of your favorite store but if you can't find one, I added a link.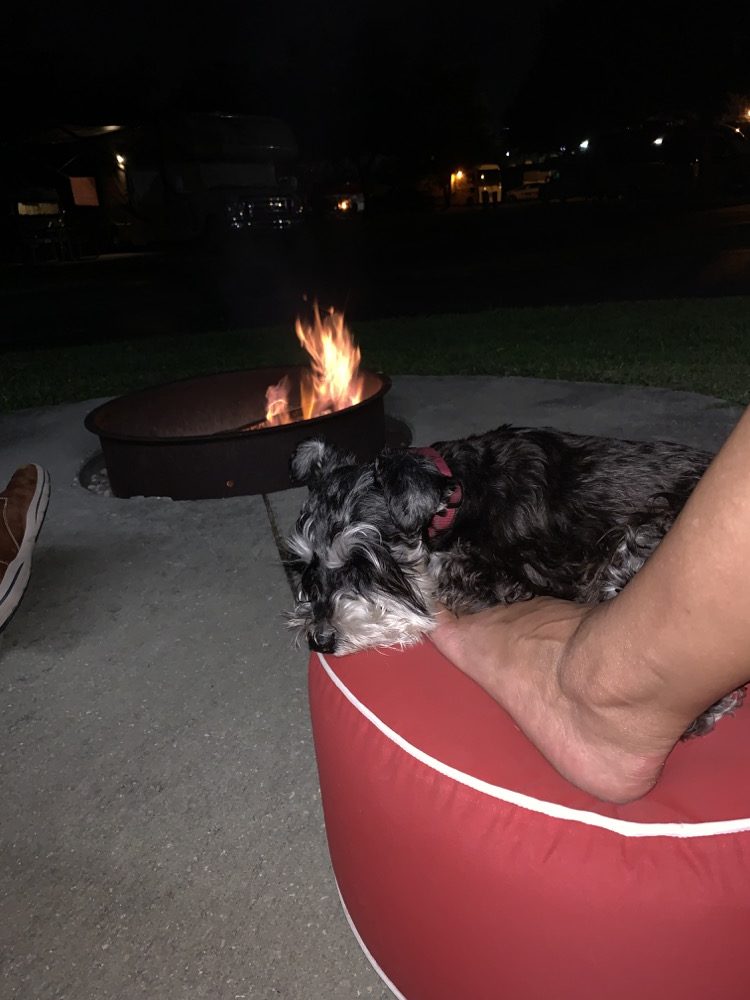 I got this one on my first Girl Camper event in Waxahachie, TX. Perfect to carry your favorite cocktail. This tumbler is insulated, keeping your drink cold for hours!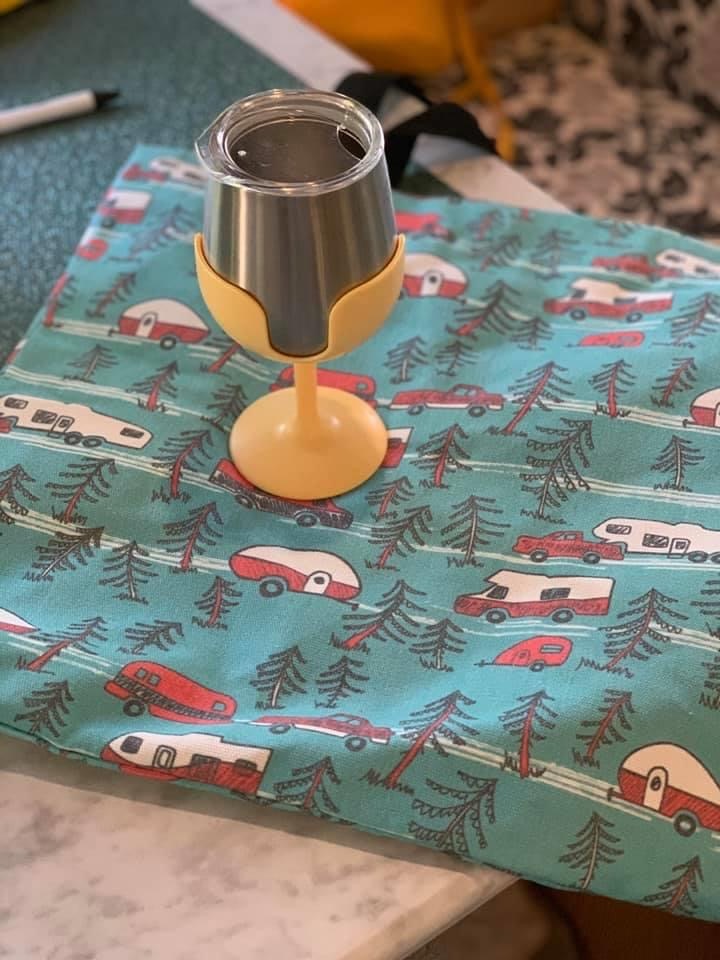 My husband is the all around grill master! Since we have two cooks in our house, I was looking for something that was simple and easy to use. Most importantly I wanted to carry less stuff and still cook all of our favorite things. This Blackstone griddle has replaced so many items we used to carry (charcoal, grill, cast iron skillets, stove, etc). Since there is usually only two of us, I opted for the 17″ tabletop version. Blackstone does make larger ones, so if you need more room there is a size perfect for you!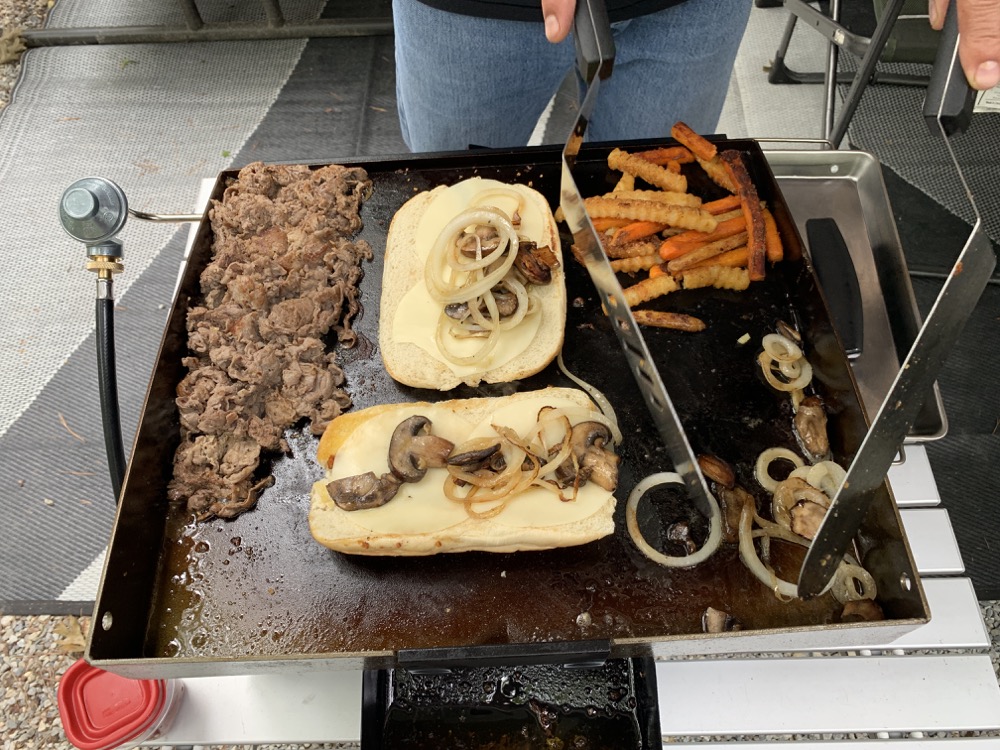 These lights have been shared a few times, I really wanted to test them out since they are solar. These are great lights and so versatile. I have a collection of them and gave some away to our grandkids so that they each have their own personal 'flashlight' at home or when they come camping with Nina and Papa. Since these lights are such a favorite that I am working on an article focused on them. Once completed I will update this article with a link to it. Feel free to check out their website and use code GIRLCAMPER20 for a discount.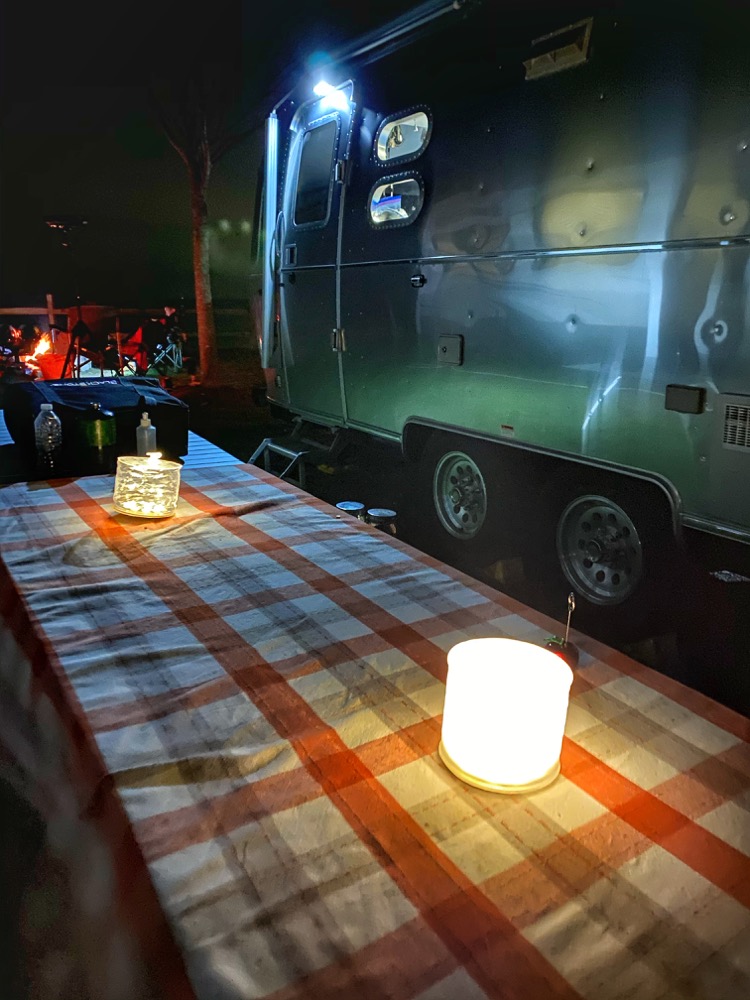 ~ Michelle Almodovar | Photographer, techie, lover of nature and thrilled to be your Travel Beacon