Recently I ran across this Kamp-rite UFO light at the Denver Outdoor Retailer Show. I know, what a cool name, but that is what it looks like, right? I immediately knew I needed this, but my husband was not sure why. It has quickly become one of my favorite items to bring along when I am camping. Kamp-rite allowed me to bring it home from the show and put it to the test. My test!
This light is so versatile you can use it for any situation, even if it is in the camping section. You can use this to set up camp in the dark, tailgating, boondocking, even lighting up a party. Once you use it, I am positive you will come up with about a dozen other uses for this must have!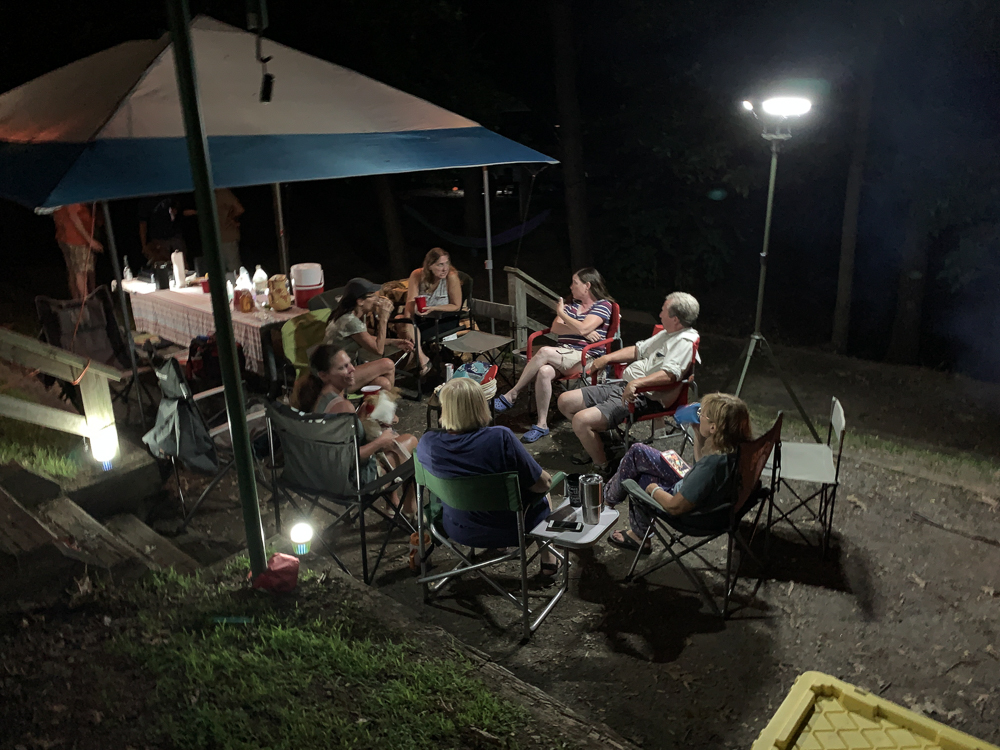 This light is Solar powered, but can also be charged via USB or run on 3 D batteries if needed. There is even a power bank to charge your phones! Win, Win!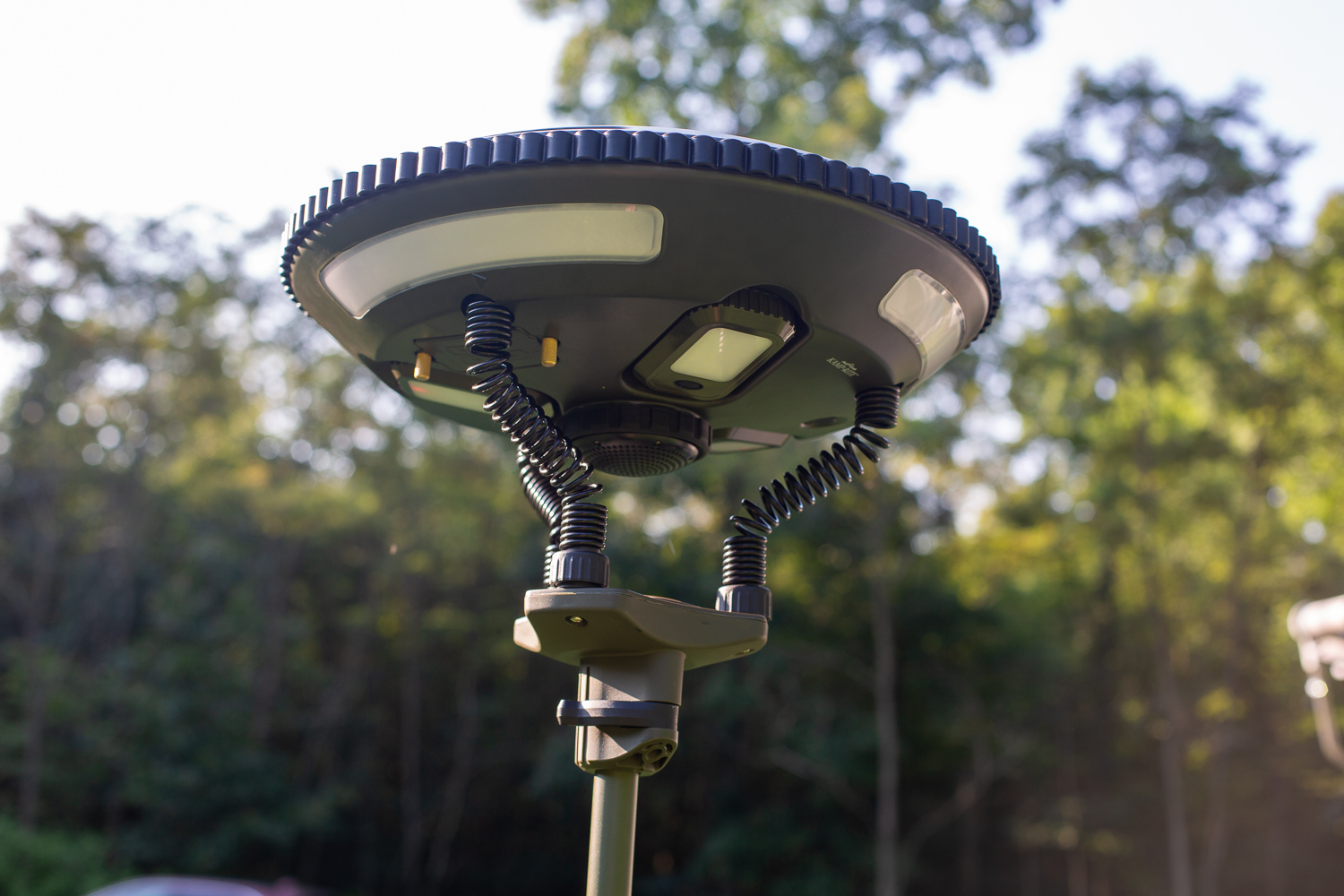 This light is so cool that it even has 3 detachable clip-on lights for use as flashlights. And if that is not enough it has a Bluetooth speaker! And it comes in two heavy duty canvas bags for storage and easy carrying.
For more information, click here Kamp-Right UFO Light
~ Michelle Almodovar | Photographer, techie, lover of nature and thrilled to be your Travel Beacon
Follow me on Facebook or Instagram
I am always on the lookout for great places or products to enhance the Girl Camper experience! From time to time, I'm asked to share my opinion on a place or product. Kamp-rite gave me this UFO light in hopes I would share my honest opinion for Girl Camper. My promise to you is that I will not write a review for a place or product that I haven't personally tried myself. I will share only my honest, unbiased opinion.