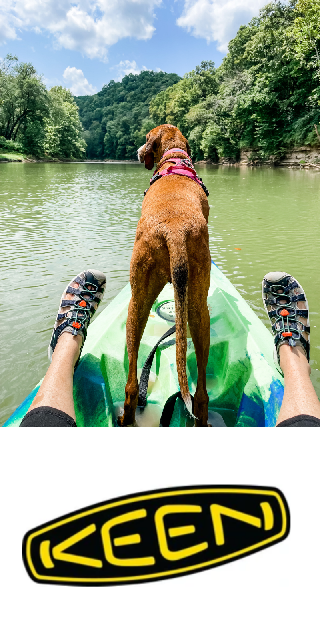 I've had my eye on a pair of Keen shoes for about 2 years. I'm not sure why, but I never pulled the trigger. Finally, while visiting Maine, I pooped on a pair of Keen Astoria West! We were at the LL. Bean outlet and something about an outlet just begs you to spend money. I picked out 2 different shoes and they only had the Astoria West in my size, which worked out because I preferred their style. Usually I wear an 8 or 8.5. and ended up in an 8 in the navy Astoria. All I can say is, I LOVE THESE SHOES!! They cost $114 and are worth every penny.
I was worried that I wouldn't wear them enough, but I wear them all the time. Hiking, kayaking, or just out and about. They look really cute with jeans and shorts and are super comfortable. The first time I wore them, we walked the Marginal Way in Maine. It was about 2 miles. I was uncomfortable by the end of mile 2, but after that initial wear, I have never had another problem. I've crawled over rocks, waded through a riverbeds, taken them on a 3 hour stroll through Mammoth Cave, and worn them for dinner and shopping.
They are easy to wash (just hose them off) and dry relatively quickly. They have a slip resistant grip, cushioned support and are partially made from recycled plastic. Feeling like I may need them in multiple colors!