By Stacy Taylor
Set on the seaward side of Chuckanut Mountain near Bellingham, Larrabee State Park is an easy drive for many campers, but feels like it is a world away.
History
Did you know that Larrabee was the first Washington State Park? It was established in 1915 with a donation of 15 acres by Charles Larrabee and now covers 2,748 acres. I didn't know that. What I did know is that Larrabee is an accessible park for a wonderful beach getaway.
Larrabee State Park is known for its views of Samish Bay and the San Juan Islands. Set on the seaward side of Chuckanut Mountain near Bellingham, this park is an easy drive for many campers, but feels like it is a world away.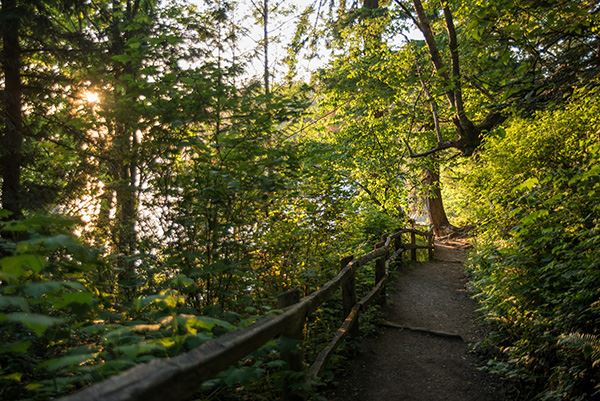 Activities
This park on Chuckanut Drive offers boating, paddling, fishing, shellfish harvesting, or scuba diving if you are willing to brave cold water. The beach offers teeming tide pools that entertained me for hours as a child. If you walk further, you can always find perfect spots for quiet contemplation. Hiking trails allow you to explore the beach and the park. Take a picnic lunch and enjoy the day away from your campsite. Or bring your kayak and search for otters and great blue herons along the shore.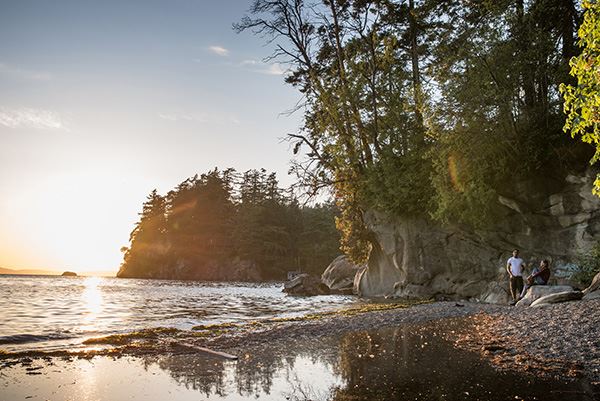 If you are a hiker, you might enjoy the 2.5-hour, 4-mile Fragrance Lake hike. The trail has quite a few additional side trips and cutoffs, so you'll want to take a map with you to make sure you stay on the main trail. This is a good workout, as the elevation gain is listed at just over 1000 feet. If that's steeper than you like, there are many trails throughout the park offering a gentler climb.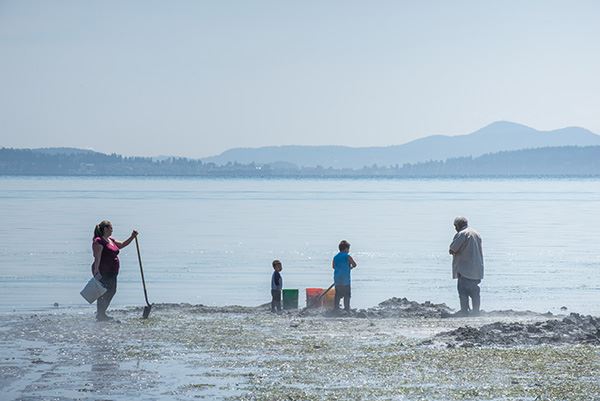 Trains
In the spring and fall, the park is particularly nice. The day trippers disappear and the beach is often wide open. There are trains running close to the park, so bring your earplugs if you are a light sleeper! Trainspotters and children find the trains exciting, and part of the charm of the park.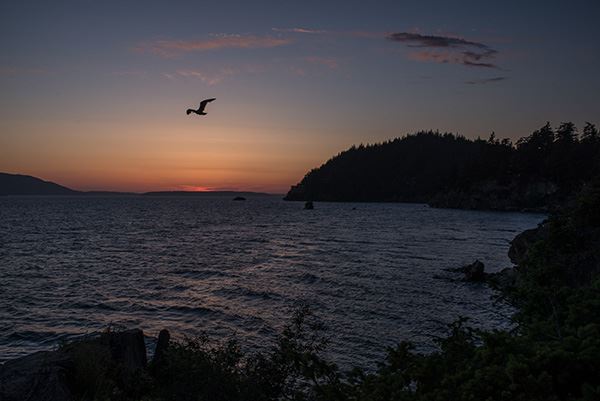 Larrabee State Park | Washington State Parks and Recreation Commission
Fragrance Lake Trail: 2513 Reviews, Map – Washington | AllTrails
Larrabee State Park Campground & Day Use — The Mountaineers
Larrabee State Park, Whatcom County, WA, US – eBird Hotspot
Connect with our chapter!
Stacy Taylor
Washington Guide
Girl Camper Magazine: Subscribe to Girl Camper Magazine here! Girl Camper Magazine
Events: Check out upcoming Girl Camper Events – you can attend events in any chapter! https://girlcamper.com/events-page/
Main GC Facebook Group – Join over 430,000 like-minded women in our public Facebook group! Girl Camper FB Group
Facebook Page – This is my public Washington page where I'll share Girl Camper news, events and more. Girl Camper – Washington
Private FB Group – Where you can interact with others who are interested in camping in Washington! Girl Camper Washington Group.