By Phyllis Dufrene
The lessons from my dogs have taught me more than pretty much anything else in my life.
Recently both of my senior dogs, Elvis and Missy, passed away. Elvis "crossed the rainbow bridge" in August and Missy two weeks ago. I miss them so much and have done a lot of reflecting on what they meant to me.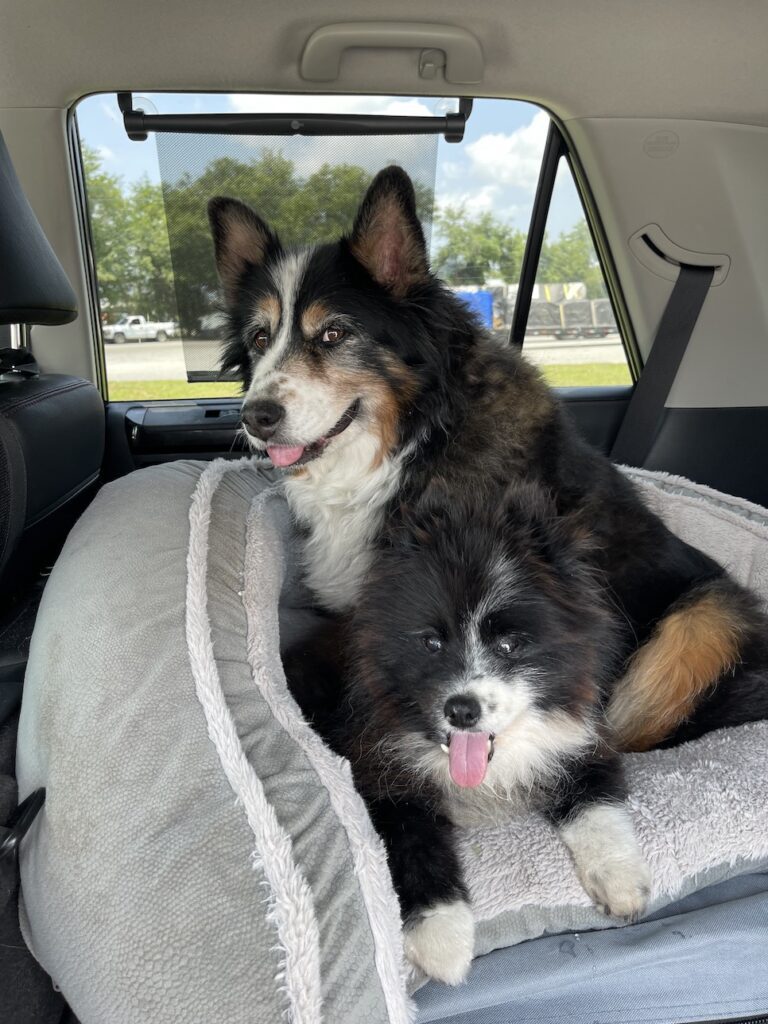 Camping Pups
These dogs! I really loved both of them, and I didn't realize how much they enriched my life while camping.
All I had to do was say, "Do you want to go camping?" and they would be there wagging their tails and ready to get into the truck. Elvis was nicknamed the "camping puppy" as he sat in his chair enjoying the campfire from early in his life. He did enjoy a good roasted hot dog on occasion too. Just sayin'.
The first lesson they taught me: They both let me know that camping was something in their lives that they loved as much as I did.
Life Is Good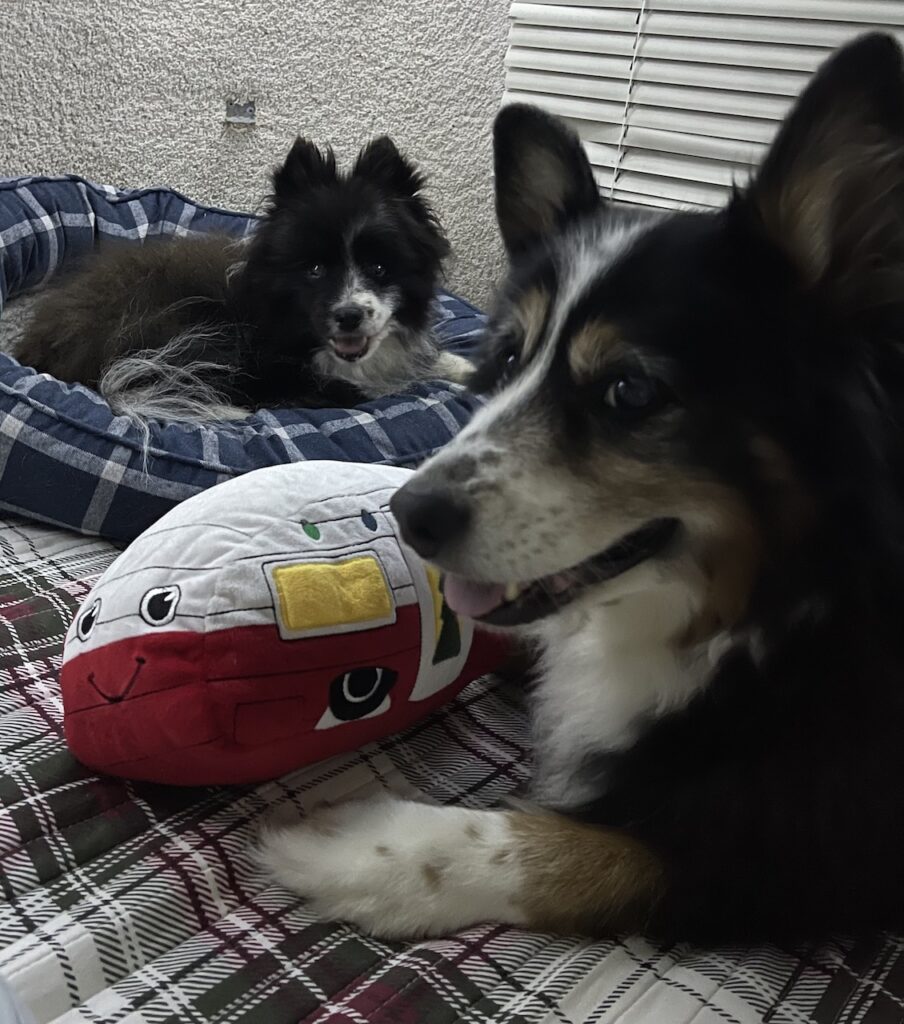 My last camping trip a couple of weeks ago was a lot less exciting. Missy had just passed away and I already had reservations to spend time at the campground with friends from Michigan, so I decided to go. I didn't want to sit at home and opted to go do something that we all loved.
My dogs taught me that. No matter what was going on for them, they were always ready. Despite pain and illness, they were there, they weren't being left behind.
As they began aging, they became less and less excited about going, almost like it was a difficult job for them. I lifted them into the truck, and they moved a lot more slowly on the trails. They did it anyway. To be with me. That's what it was really about: spending time together and bonding away from work, away from the routines at home.
Pawprint Lessons My Dogs Taught Me
I think our pets teach us a lot about friendship and love and acceptance. In a lot of ways, I know this has had a big effect on how I relate to other humans. I feel like I have learned about bonding with others from them. I find camaraderie with others over our pets.
Missy was my "heart dog". She came into my life when I was struggling with my mother's illness from Alzheimer's. She was so loving and devoted, and we instantly connected. I know that I learned from my experience with her how to form friendships that are deep and meaningful, to accept love and give love in the most difficult of times.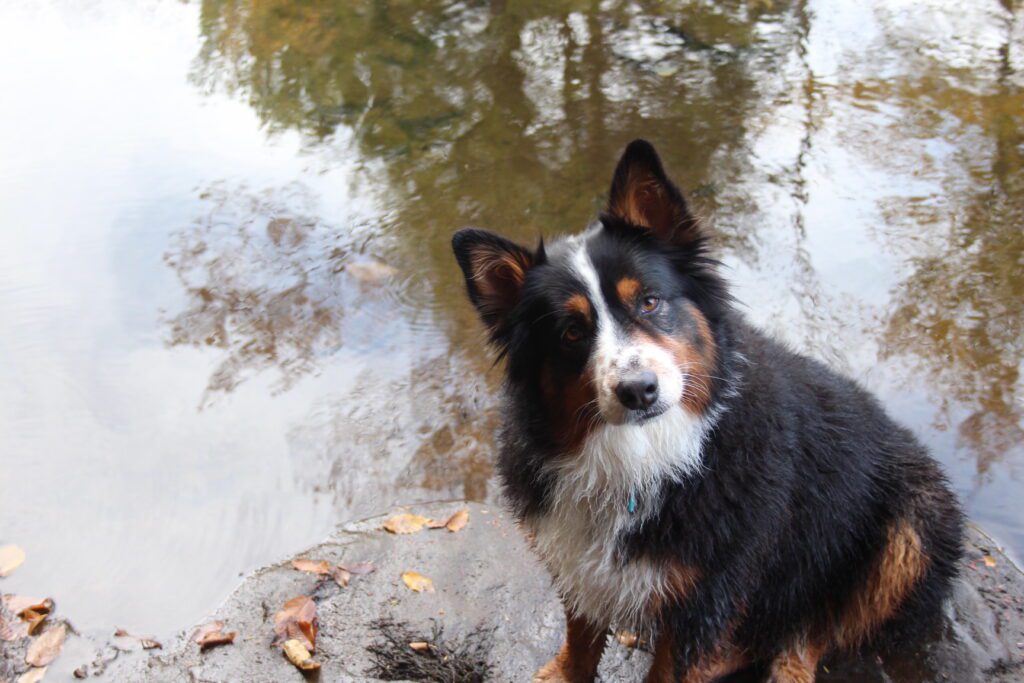 When my mother passed away, Missy and Elvis were still there. I will never forget how Missy would lay next to me with her head on my leg to comfort me. Elvis was always the entertainer. He would make me laugh with his antics, and that was his form of comfort.
Towards the end of his life, Elvis developed dementia along with Cushing's which he suffered from for several years. He taught me so much about acceptance and tolerance. He kept going with the resilience that most humans can never find. It came so naturally to him.
Missy had liver failure which prevented managing her pain adequately, but she never gave up until she couldn't continue. She would do anything for me. This taught me a lot about acceptance and being able to adapt. It was so hard to let go, but in the end, she even helped me with this.
Tail Wagging Good Times
I believe that these lessons that my dogs taught me manifest in many areas of my life these days. Even though I am so lonely without them by my side, I am moving forward, with love and friendship in all aspects of my life. I have a lot of love to give to another furry companion someday.
Until then, I will treasure the things I have learned from these two four-legged members of my family.
I look forward to getting back onto the campsite again soon, building lasting friendships with fellow campers and their canine companions as well.
Run Free Elvis and Missy! Until we meet again!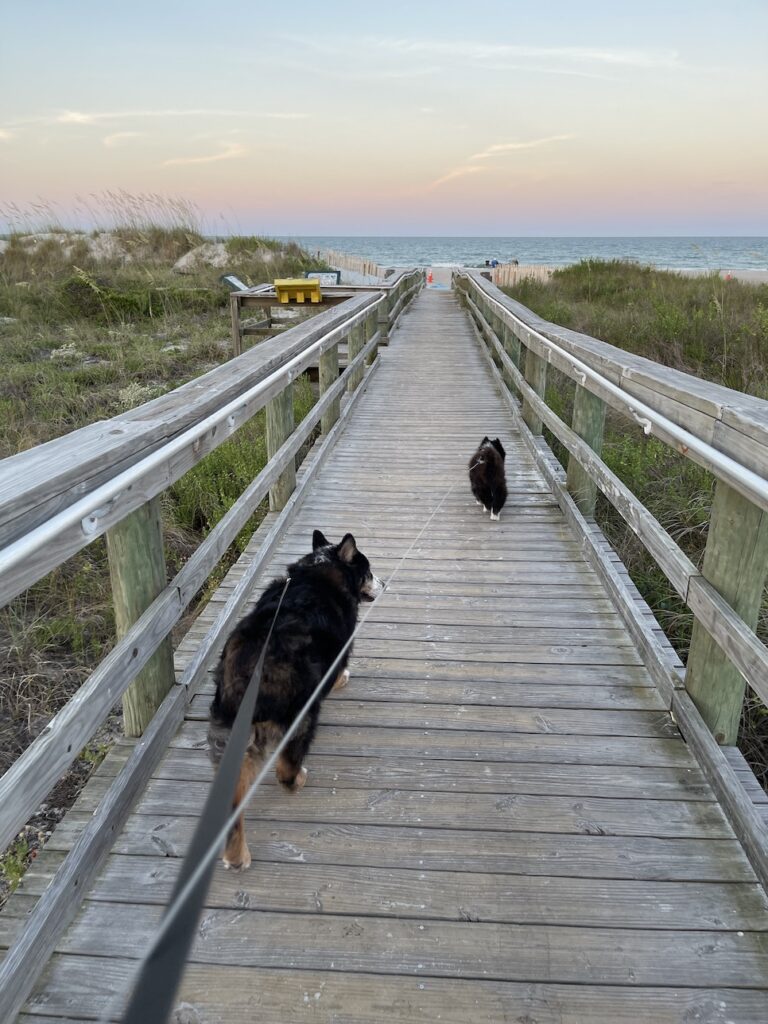 Connect with me!
Phyllis Dufrene
www.girlcamper.com/mississippi
Girl Camper Magazine: Subscribe to Girl Camper Magazine here! Girl Camper Magazine!
Events: Check out upcoming Girl Camper Events – you can attend events in any chapter! https://girlcamper.com/events/
Facebook Page – this is the link for where you can tag us and we can tag you! This is where I'll share general Girl Camper news, events and more. Girl Camper – Mississippi
Private FB Group – Where you can interact with others who are interested in camping in Mississippi! Girl Camper Mississippi Group.