By Carol Thompson-Girl Camper New Jersey Guide
Most of us spend an inordinate amount of time with our computers, cell phones and electronic devices. While technology has certainly made some things easy, it also has raised the levels of stress and anxiety in our lives as well as our child's. Getting back to nature through camping helps us detox from the digital world.
If we stop and think about our best memories as a child, I doubt there were any electronics involved. We rode bicycles, jumped rope, solved puzzles, played board games & card games. Our moms would shoo us outside to play in the neighborhood. We climbed trees, explored woods and vacant lots, and sometimes just sat outside on the porch and talked.
When we were wanted inside for dinner, mom would step out onto the porch and yell our names. If we were too far away, neighboring moms would pick up the chant and it would continue thru the neighborhood until it reached us. There were no cell phones or walkie talkies involved. Conversations consisted of words not emojis. We wrote letters and anxiously waited for the return response in the mailbox. We learned patience. Patience is only one of the virtues that has fallen victim to technology.
Reconnecting with nature is what camping is all about. Experiencing the great outdoors helps reduce stress, and promotes an overall sense of well being. Thomas Hiram Holding was a pioneer of recreational camping and is considered the father of modern day camping. Before the 1880s people camped out of necessity, but after he wrote The Camper's Handbook, published in 1908 and described the basics of camping, Thomas had opened-up the idea of people going off and enjoying camping adventures. People started camping for pleasure and it became a wholesome relaxing exercise.
Disconnect from technology and detox with nature
Today, camping can be lot more luxurious than it was back then, but the benefits still hold true. The key is to step outside, transport our minds and bodies back to the time before all of the technology bombarded our lives. It doesn't matter if we are in a tent, motorhome, travel trailer or the back of a pick up truck. It is all about relaxing by the fire or walking in the woods.
Let mother nature lull us back into that sense of well being we had as a child. A computer can transport us to another continent, but it deprives us of the experience. No matter how beautiful the scene may be, we can not smell that field of flowers. Nor can we hear the rustle of the grass as the breeze skims across the field. You must be there to feel the warmth of the campfire, or appreciate the musical rhythms of the fireflies and katydids. Being outdoors reawakens our senses of smell, hearing, taste, touch and sight. Camping is a way to detox from technology. Camp Taylor's mission is to offer the genuine outdoor experience with heavily wooded sites, miles of hiking trails and and abundance of wildlife.
We are the reason for our own unhappiness
In truth, we are the reason for our own unhappiness. We work hard at finding an excuse and pass the blame. We take the kids to practice, we bring work home, we attend meetings, cook dinner, clean the house, do the laundry… the list is never-ending.
Keep in mind that the laundry and housework will be there when you return. Family time is as important as sports, and what better way to teach children to decompress than to bring them outdoors? Let camping be your digital detox. As for making meals, everything tastes better when you can cook over an open fire.
I have developed friendships with girl camping groups which has made me more aware of what I need for myself. My priorities have shifted a bit. My advice to someone who says "I'd like to do that, but I don't have a camper" is – DO IT ANYWAY! You don't need a vintage trailer or beautiful motorhome. Most trips I leave my motorhome behind because I truly enjoy tent or van camping. If you don't want to "rough it" there are still alternatives https://girlcamper.com/northern-new-jersey/rv-rental-before-you-buy/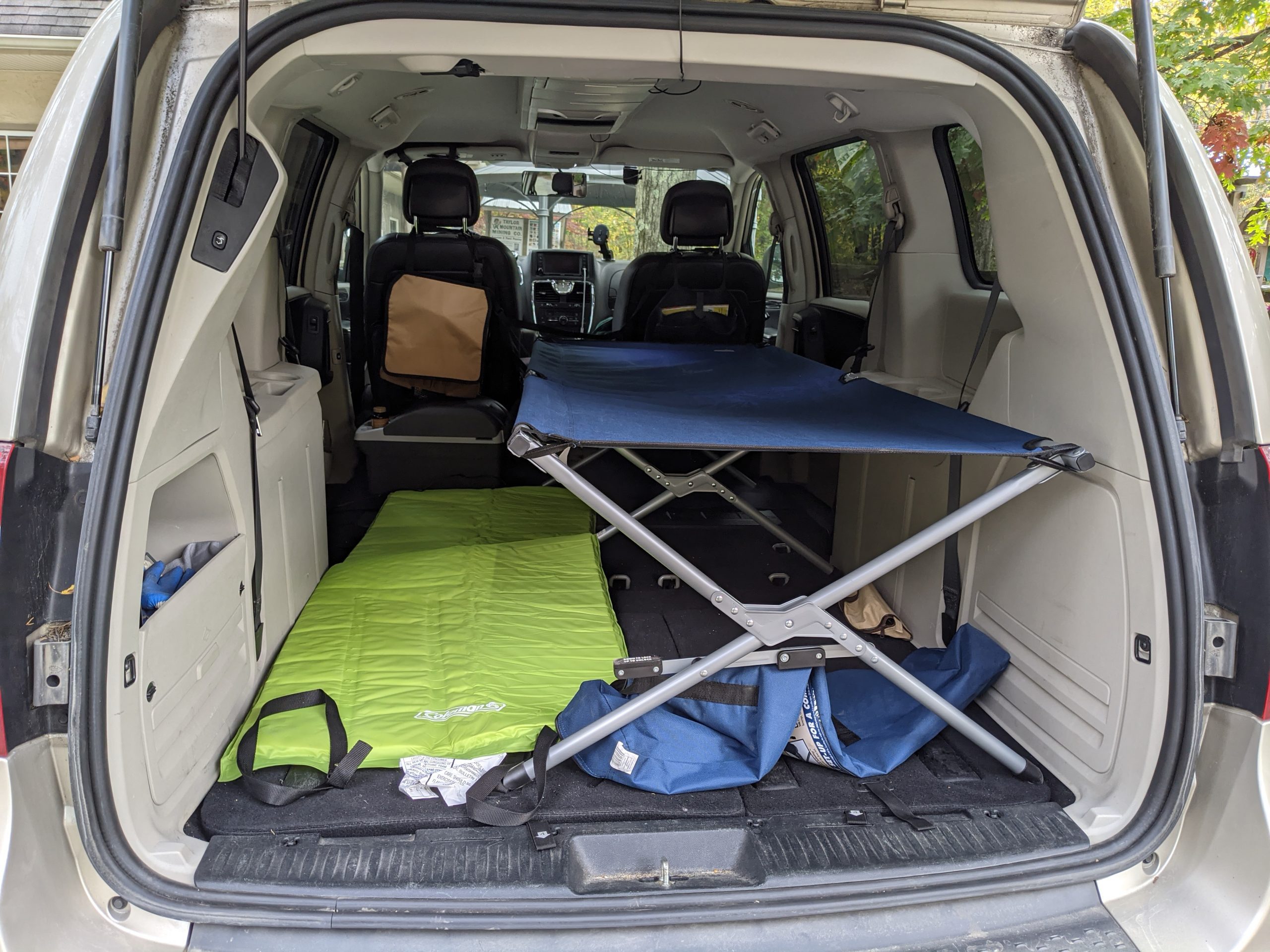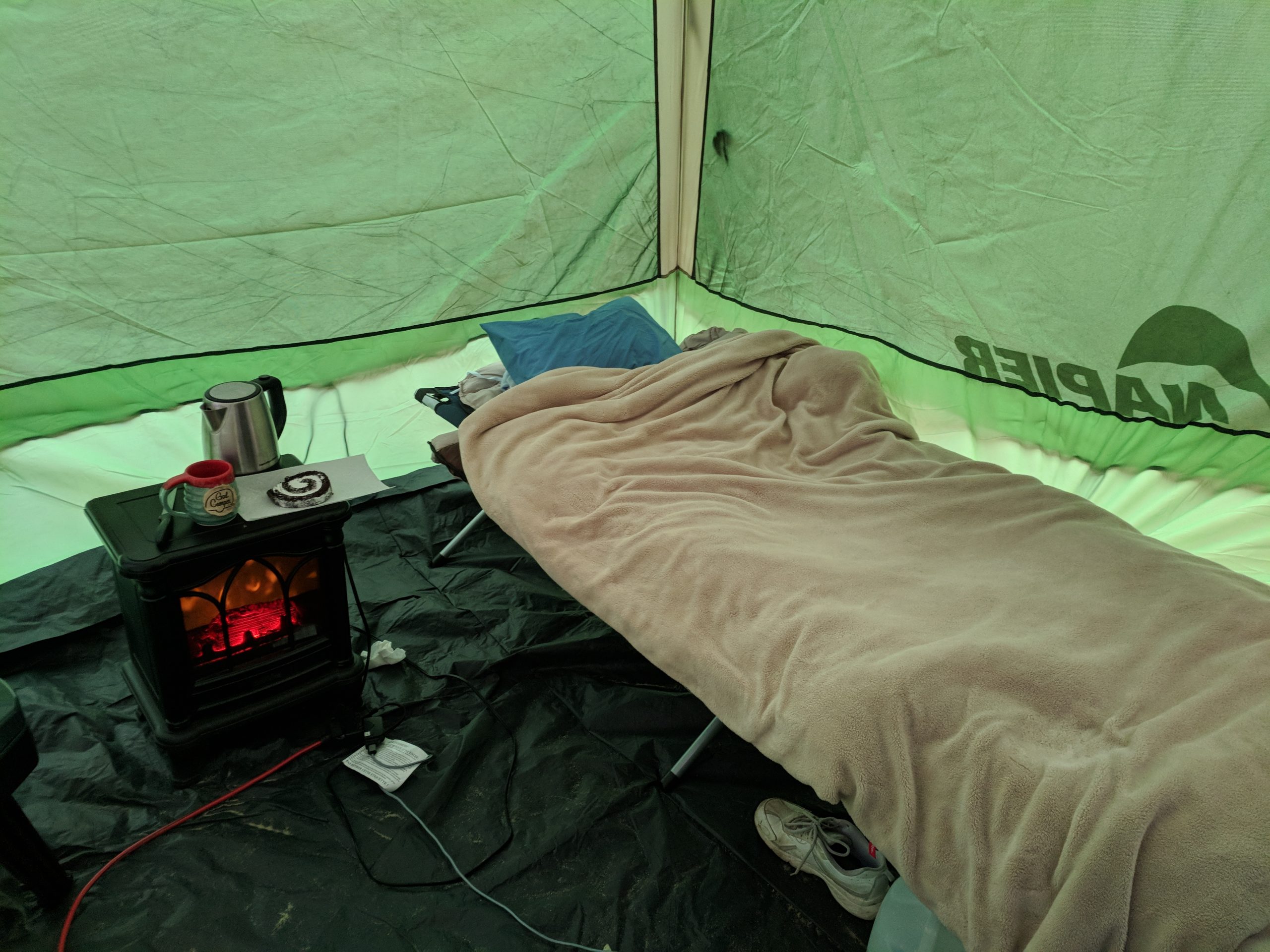 I have travelled across the country twice, and up and down the east coast in the back of a Toyota pickup. My "honeymoon suite" shown below is now retired, and used for other purposes like picking up trash and recyclables. (yes, love is blind!) The photo below is what was once my actual honeymoon suite!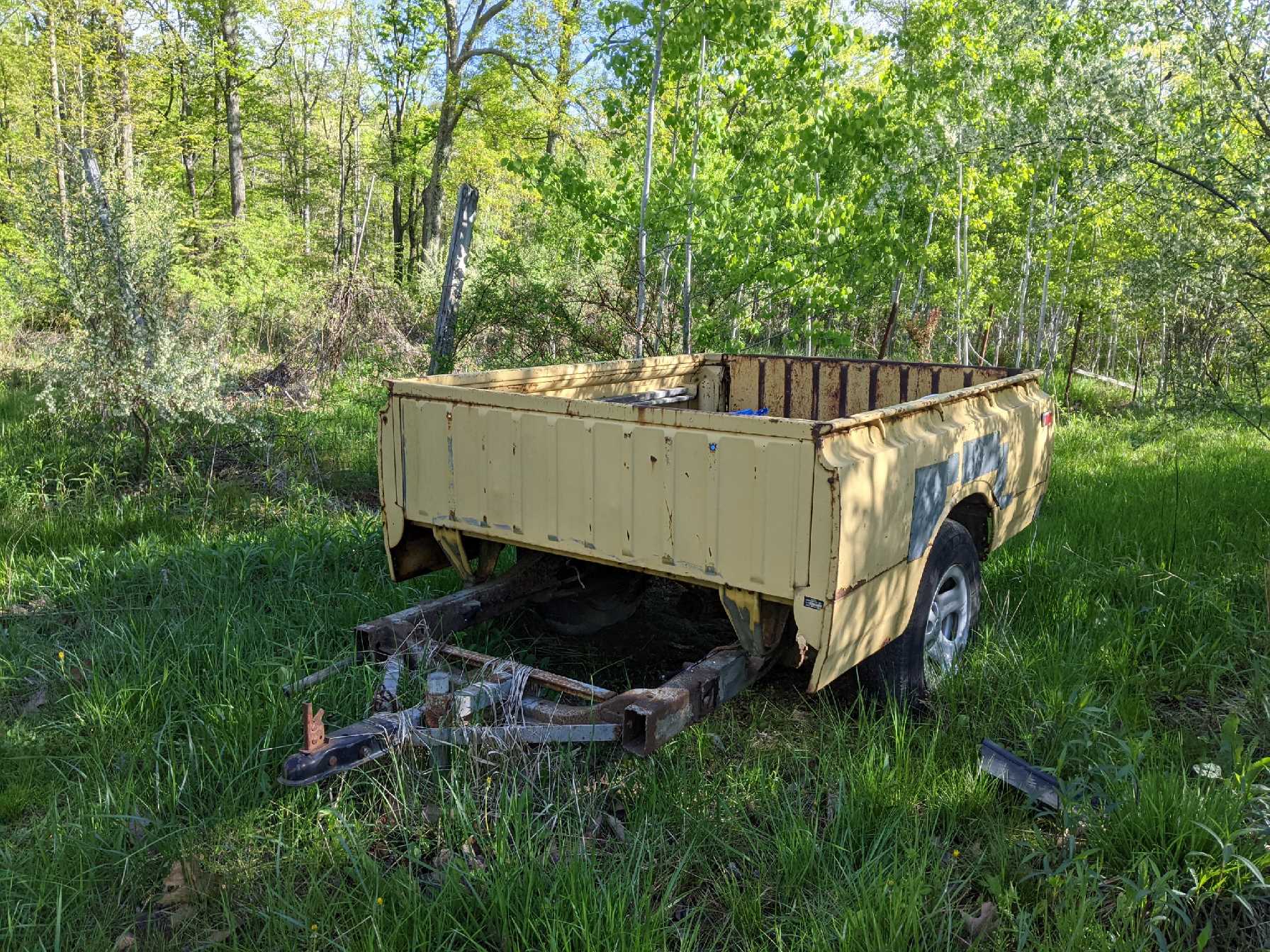 Granted, there was a truck cab and engine still attached at the time. We had a cap over the bed. I still look back with fond memories of the two cross country trips we took after we were married. The real message here is get up and go! Join a group with similar interests and unplug from technology and plug in to nature! Let camping be your digital detox! Go girl camper!