One of my favorite swimming holes in the Black Hills used to be known only to the locals. But good…bad…or indifferent…..the internet has changed that and the word (and directions to) the Hippy Hole are well known. In fact when I was there last night, we met a group of young adults who had come from Nebraska just to spend a few days at the Hippy Hole.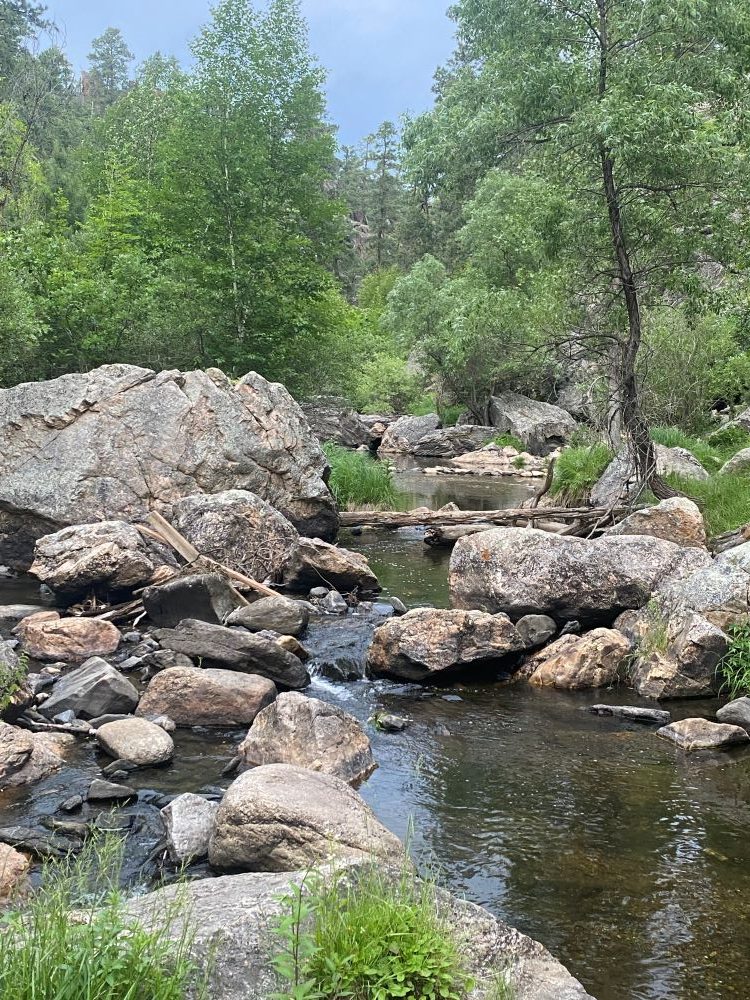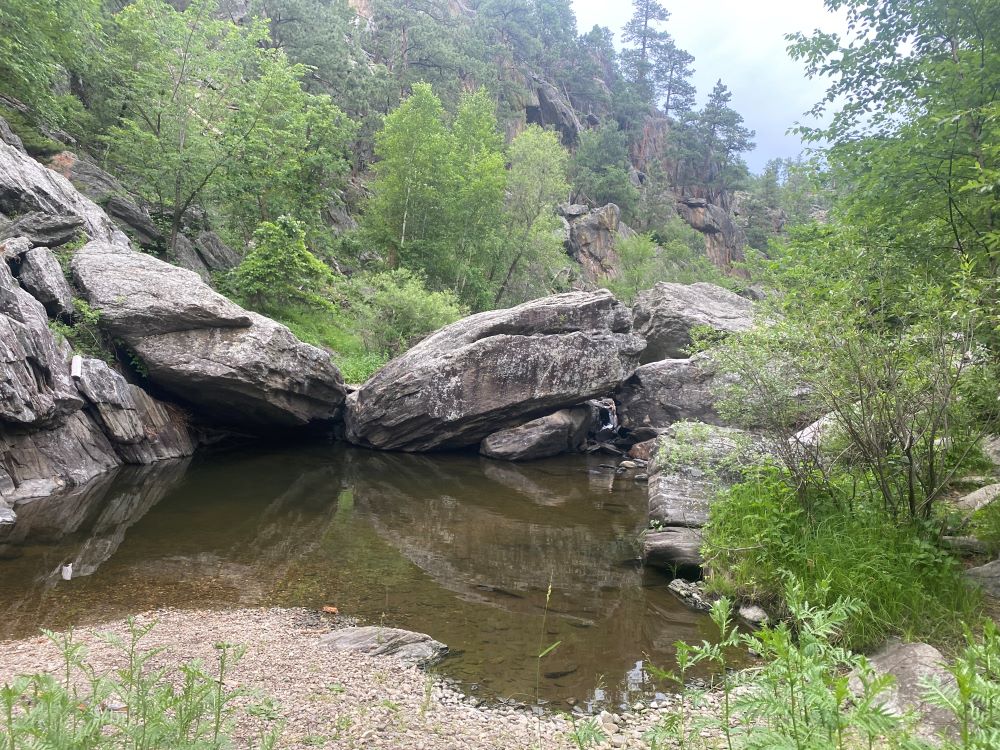 Directions
There are two ways to get to the Hippy Hole, the long way from the South and the short way from the North. The most popular route is from the North. Near the town of Rockerville, you take Hwy 40/Old Rockerville Rd to Foster Gulch Rd. Stay right on Foster Gulch Rd and it will take you down to the parking area to start your .6 mile hike. Foster Gulch Rd is not for the feint of heart. It is an unmaintained, single track dirt road that has a lot of wash outs. This is not a road you want to take a Mini Cooper on.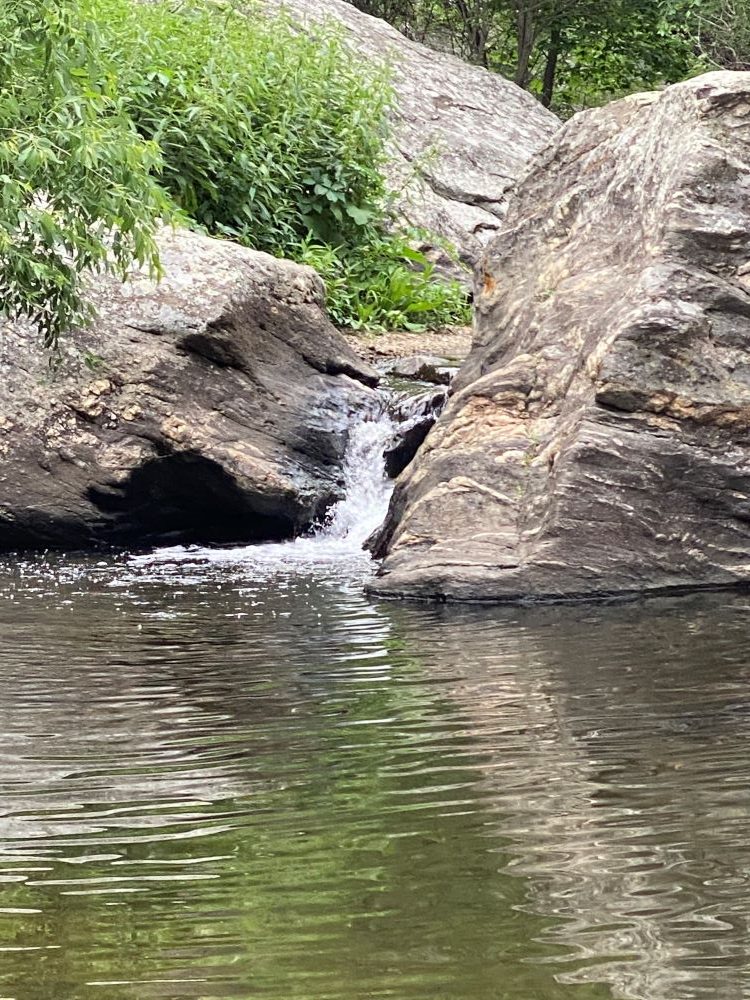 The Hike
At the parking area is a huge graffitied rock with Hippy Hole on it. You park there and take the unmarked but well worn trail down the hill. The hike is not easy as it's steep, rocky and full of poison ivy. But once you reach the water, it is all worth it.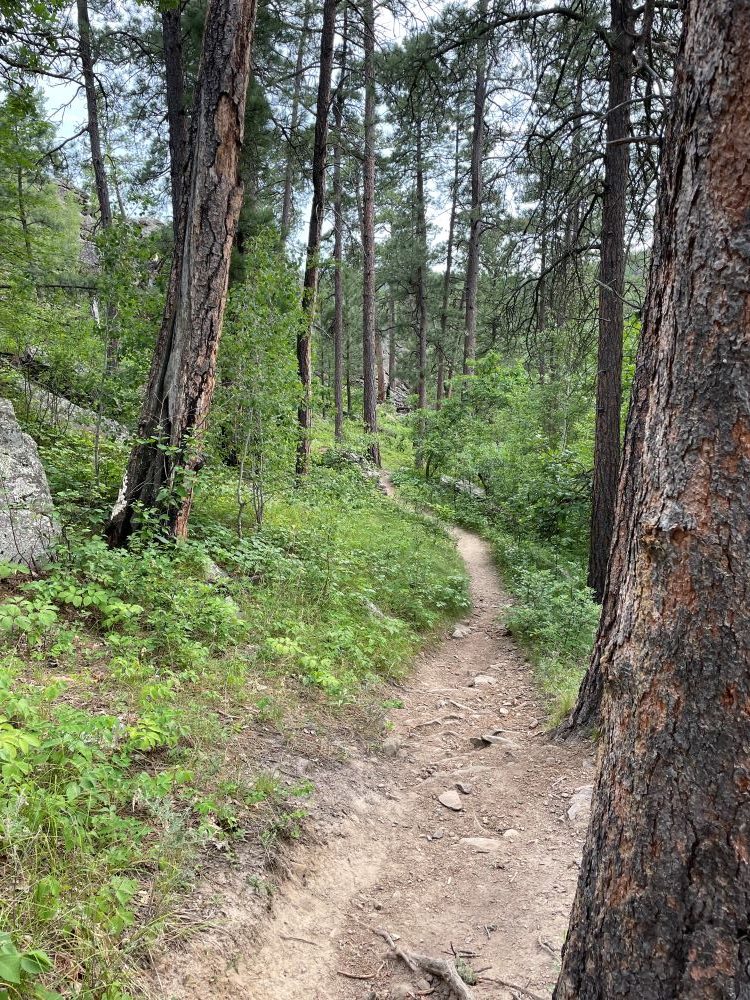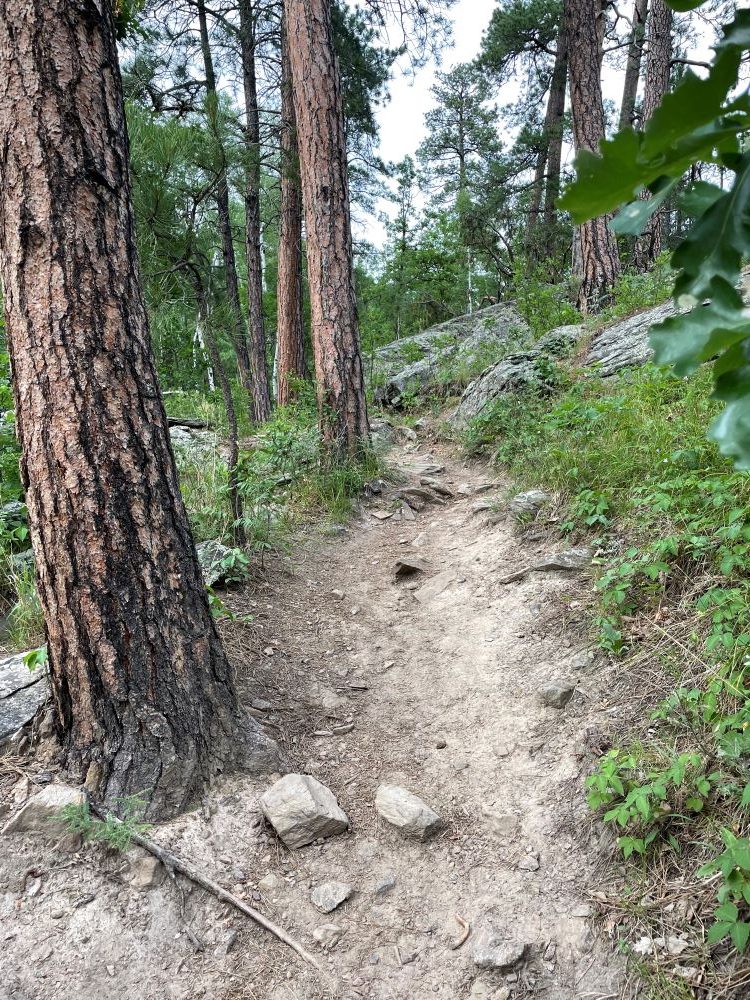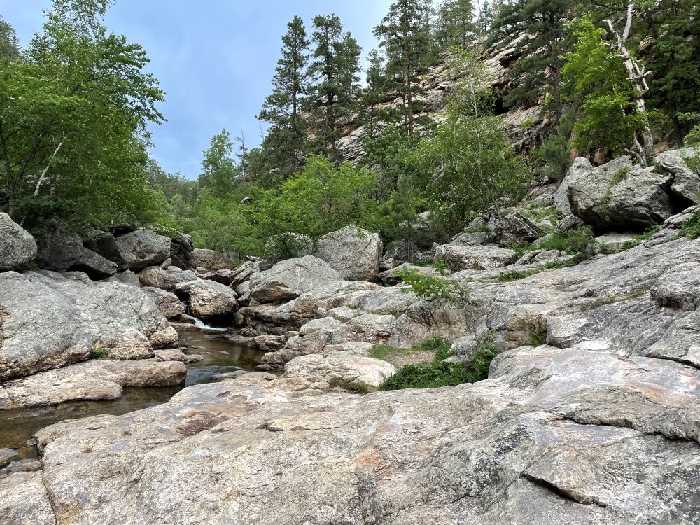 Swimming
You can jump into the water from several areas as it's quite deep. Or you can just float in the pool, sunbathe or enjoy a nice picnic on the rocks. Whatever you do, please follow the principals of leave no trace and pack out what you pack in….and that includes apple cores and banana peels.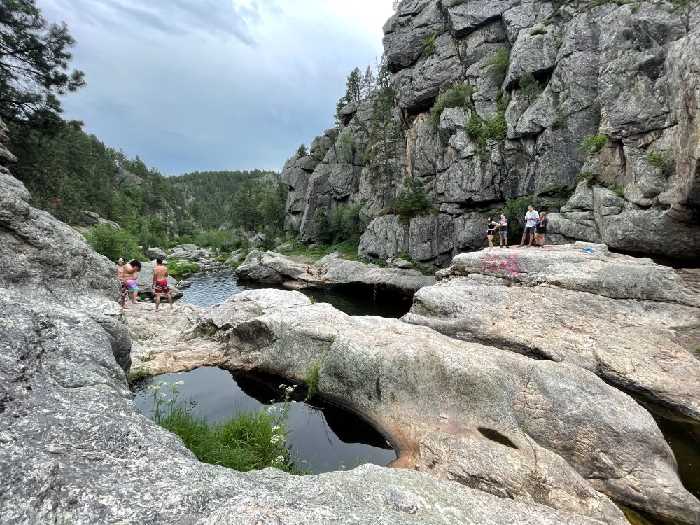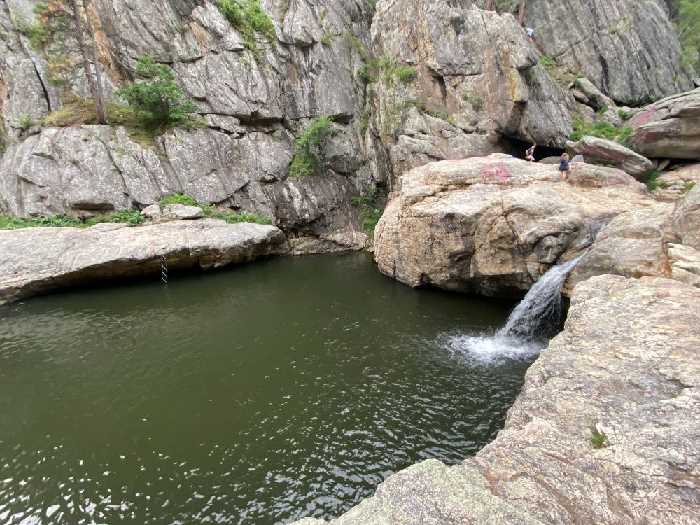 Boondocking Nearby
The road to the Hippy Hole is also a favorite spot to boondock camp. At the top of Foster Gulch Rd, before you turn to go south down to the parking area for the Hippy Hole, is a spot on forest service land that is flat, grassy and has an amazing view. It's not uncommon to see a tent or two there. But with the current condition of the road, I would not recommend trying to get a camper in there. Also, no campfires! Open campfires are not permitted anywhere in the Black Hills.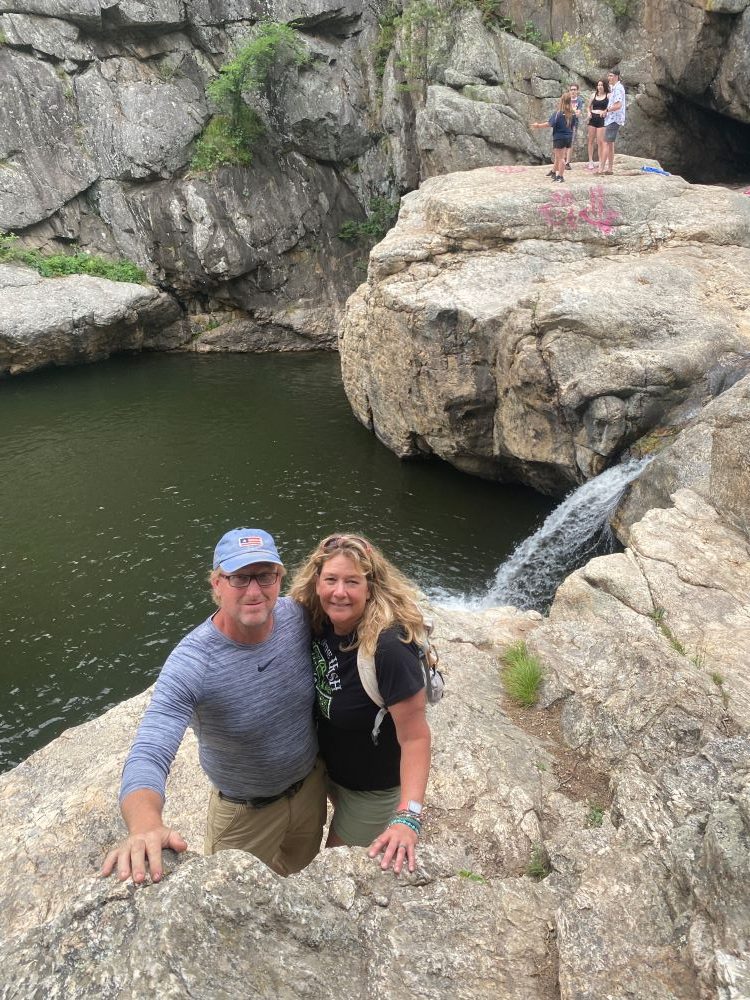 Come enjoy one of my favorite spots in the Hills.
Lesa McDermott |Girl Camper Vice President of Operations
Connect with Lesa & other Girl Campers
Facebook Page – this is the link for where you can tag us and we can tag you! This is where we'll share general South Dakota Girl Camper news, events and more.  facebook.com/Girl-Camper-South Dakota
Facebook Group – Please join the private South Dakota-Wyoming Group so you can participate in this supportive and fun community!  South Dakota-Wyoming Chapter Group
Events-Be sure to check out the Girl Camper Events I'm hosting.