How does a meander along the falls in the Poconos sound to you? I think a trip to Bushkill Falls is in your near future.
In the Pocono Mountains of Northeastern Pennsylvania, 8 waterfalls make up Bushkill Falls. But hiking waterfalls isn't the only thing to do there. Play a round of miniature golf or mine for gold or even take a paddleboat ride.
I go for hiking the falls. The main fall is the closest to the visitor center so if you aren't into hiking or a little tipsy on your feet, just stay at the main falls. But if you feel like hiking, there are 4 other trails to follow, all with varying difficulties.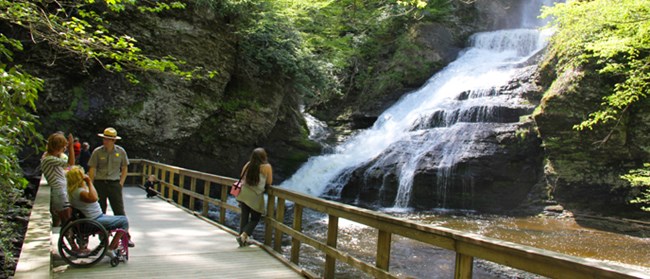 Take the Red Trail if you want to see all eight falls in one hike. It's 2 miles in distance and will take you about 2 hours to arrive back at your car, unless you're like me and can stand in front of a waterfall for hours at a time to take in all its glory.
Be sure to bring your camera because you will want to show the beauty off to all your friends. Or better yet, bring your girlfriends along. Enjoy it together!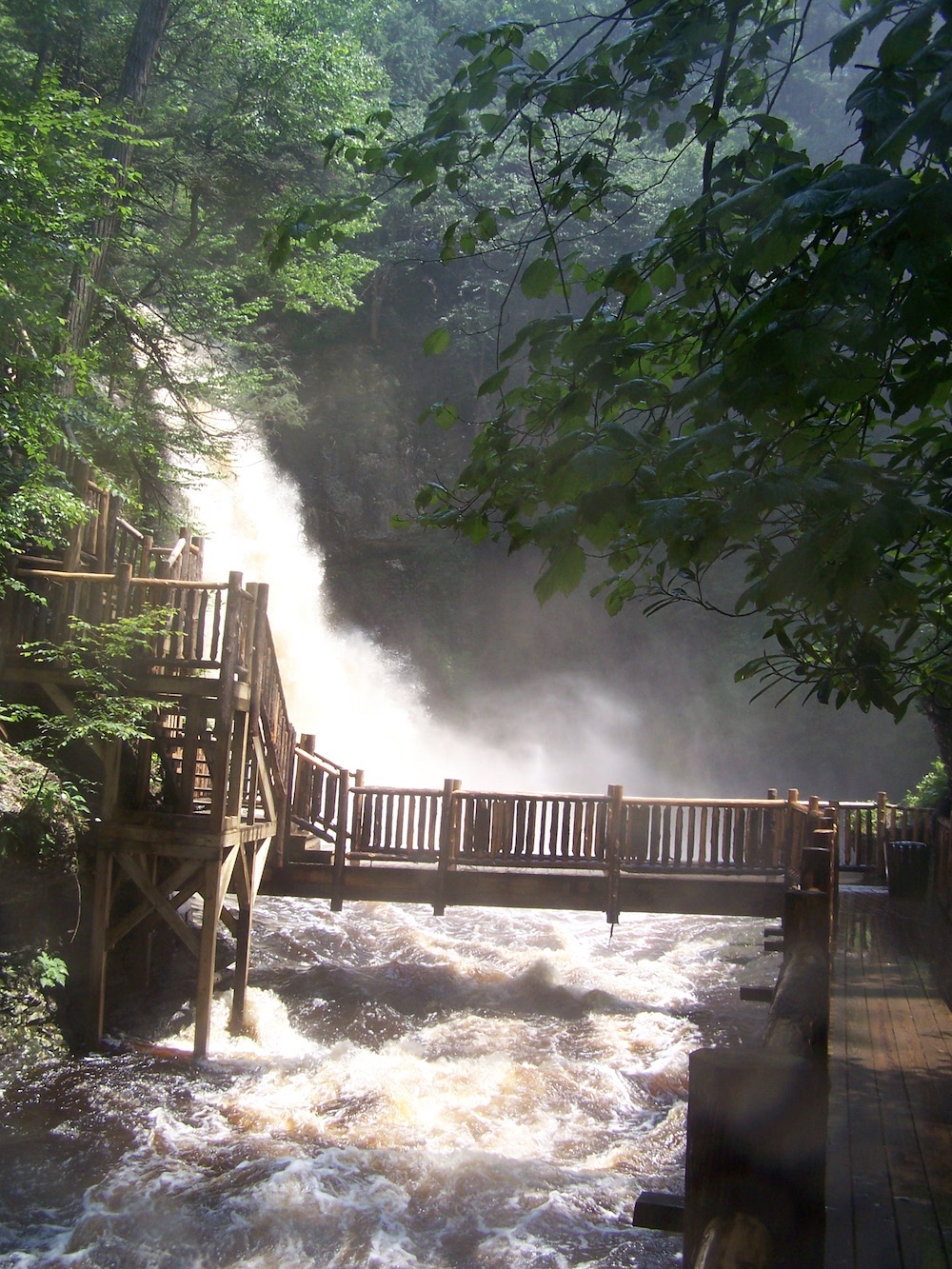 ---
It must be an awesome place to visit because our NJ Chapter Guide, Jean, also writes about Bushkill Falls here.
You can learn more details about Bushkill Falls on their website.
Happy Hiking!

---