You'll be so glad you stopped in Shartlesville, PA at a little place called Roadside America.
One man built all of this miniature village: Roadside America's Miniature Village. His love for America shines through his display. The detail of his buildings and landscapes is precise. All the way down to the music he plays and the day and night scenes he has scheduled into your visit.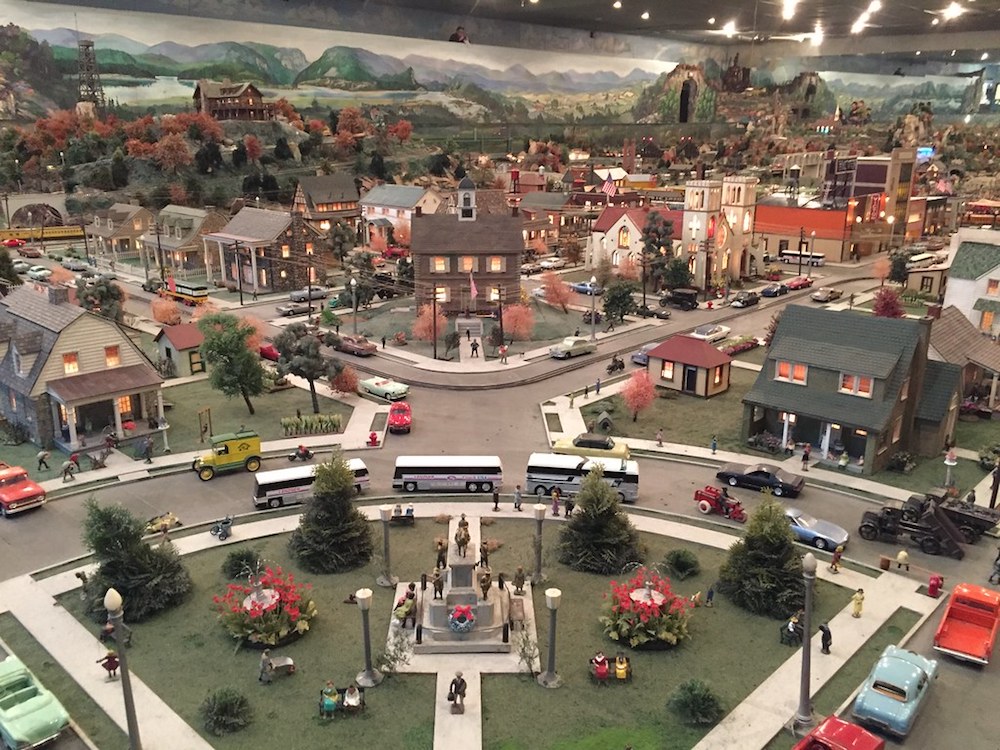 As you walk around this huge display the sights and sounds bring you back to a time gone by. Like you're visiting Grandma's old town for a 4th of July gathering.
It's a nice stop to stretch your legs and break the ride up a bit, throwing in a little love for America.
Also, I happen to know that, If you want to make a weekend out of it, there is a campground just across the highway that is very nice. It's called Appalachian Campground.
God Bless America!

---