I specifically visited this location to report back to you, my Girl Camper group in Northern California. Because of the park name, I developed a mental picture that was completely wrong.
A more appropriate name might be:
Mokelumne River RV Parking Lot with Hook-Ups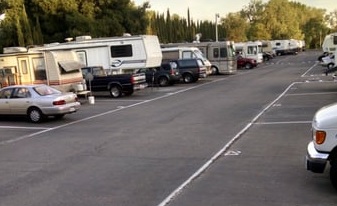 Once I got over the disappointing surprise of this NOT being a resort (in terms of what I expect from that word) and NOT having a large beach alongside the river, I relaxed and took in the location.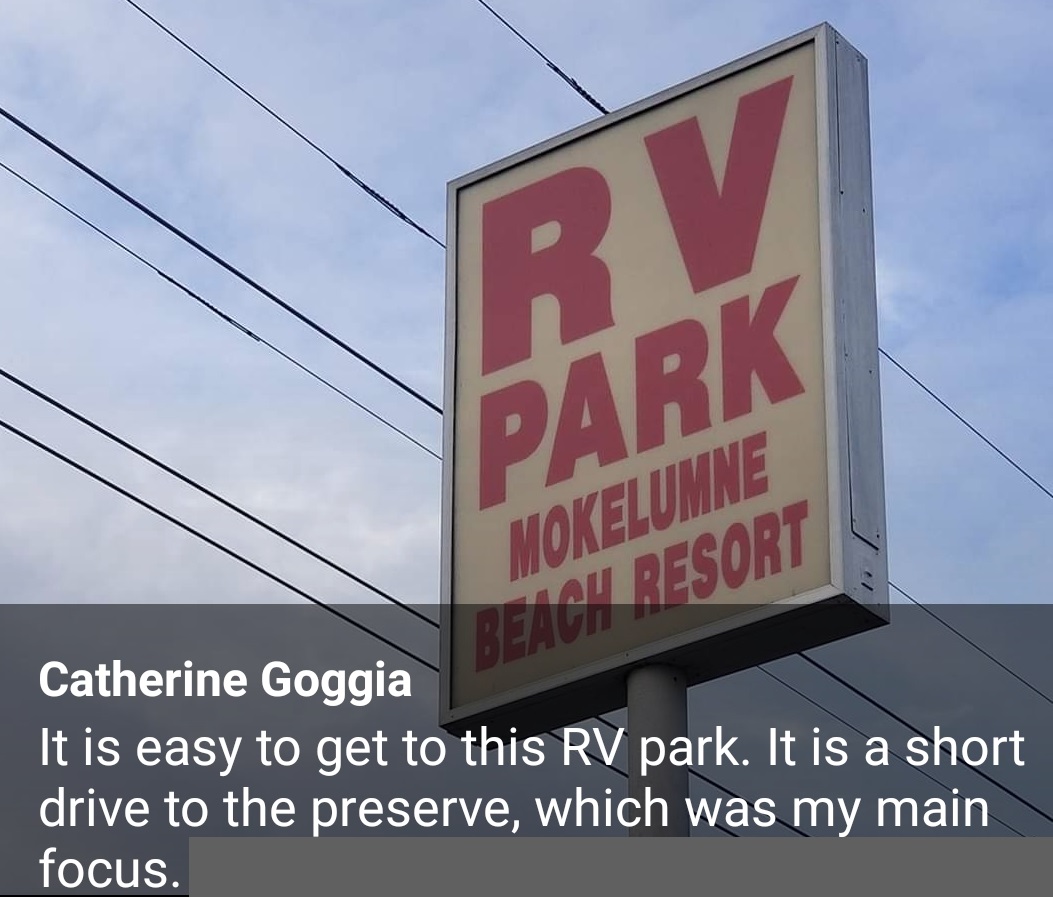 For Kayakers
I talked with people from the local kayak club who were just coming off the river after a great day of paddling. They told me the people who run the RV Park are genuinely nice. They like launching kayaks from this location because it makes for easy exploration of the river in both directions. The actual launch spot looked a bit swampy when I was there, but they told me it opens up and flows nicely once you start paddling. This launching location is quiet – apparently Lodi Lake can be loud and sometimes crazy with activity and noise.
Fun fact: Mokelumne River is a Native American named river. The name is Plains Miwok and is constructed from moke, meaning fishnet, and -umne, a suffix meaning "people of".
For Bird Lovers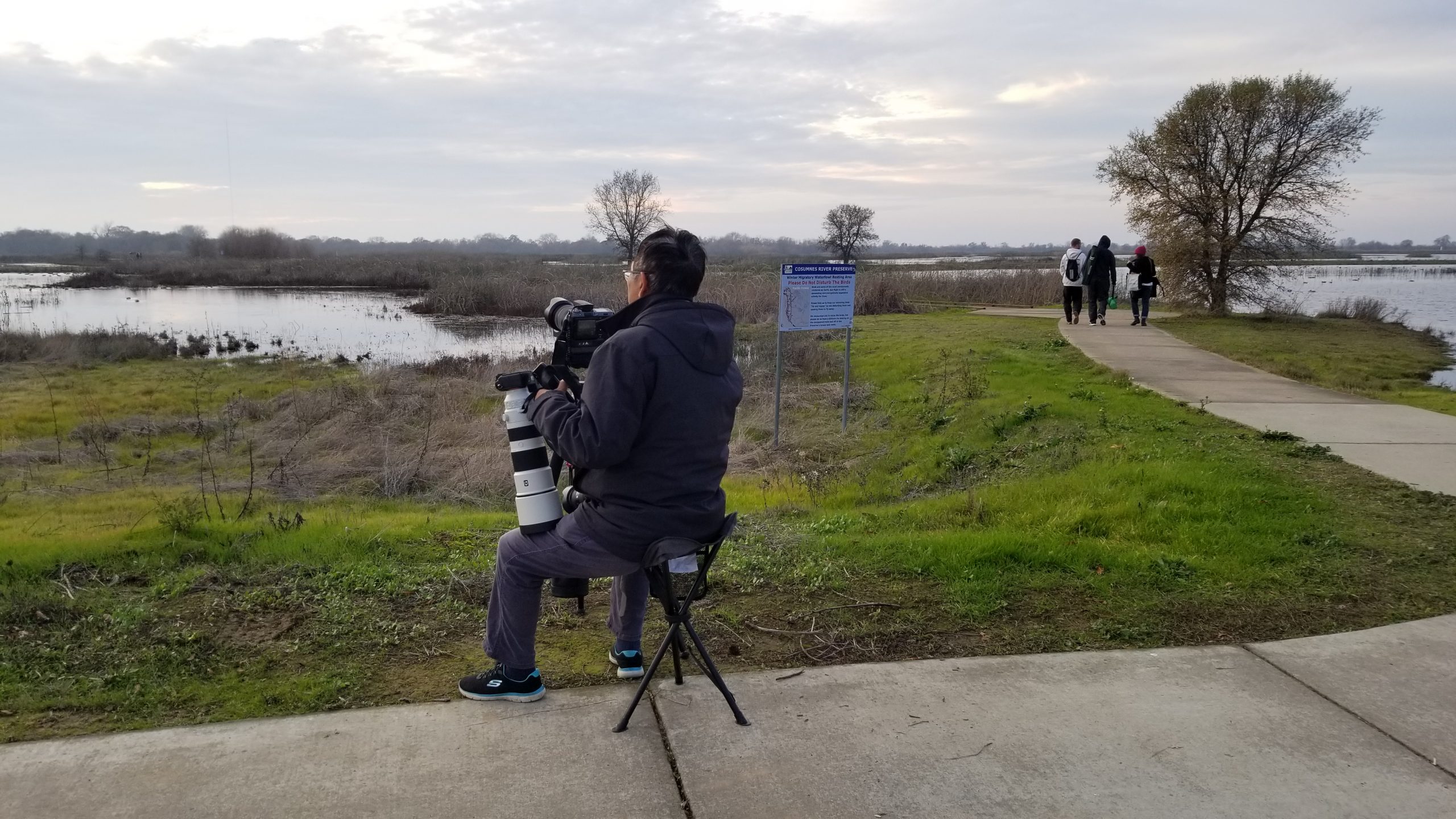 For me, the best aspect of this RV parking location is how close it is to the Cosumnes River Preserve. Oh! 46,000 acres – what a treasure! I was there in about 10 minutes. I love checking out Visitor Centers and had a delightful conversation with the gentleman on staff that day. The Visitor Center is small, but the displays are nicely done.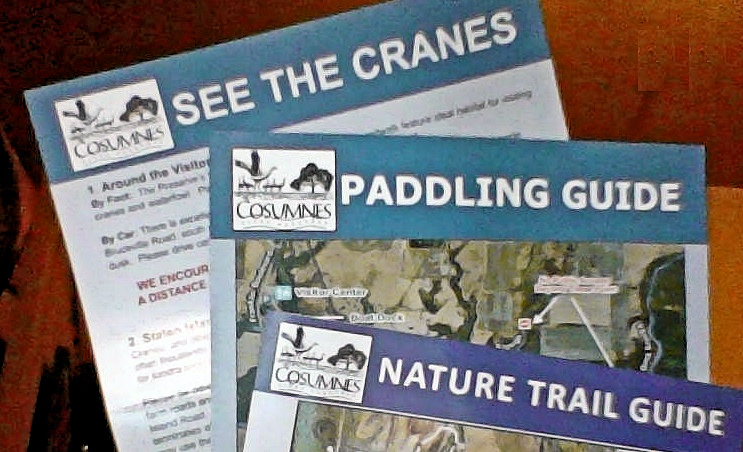 The educational handouts available at the Visitor Center are high-quality printed materials, with color illustrations and maps specific to what you can see and do.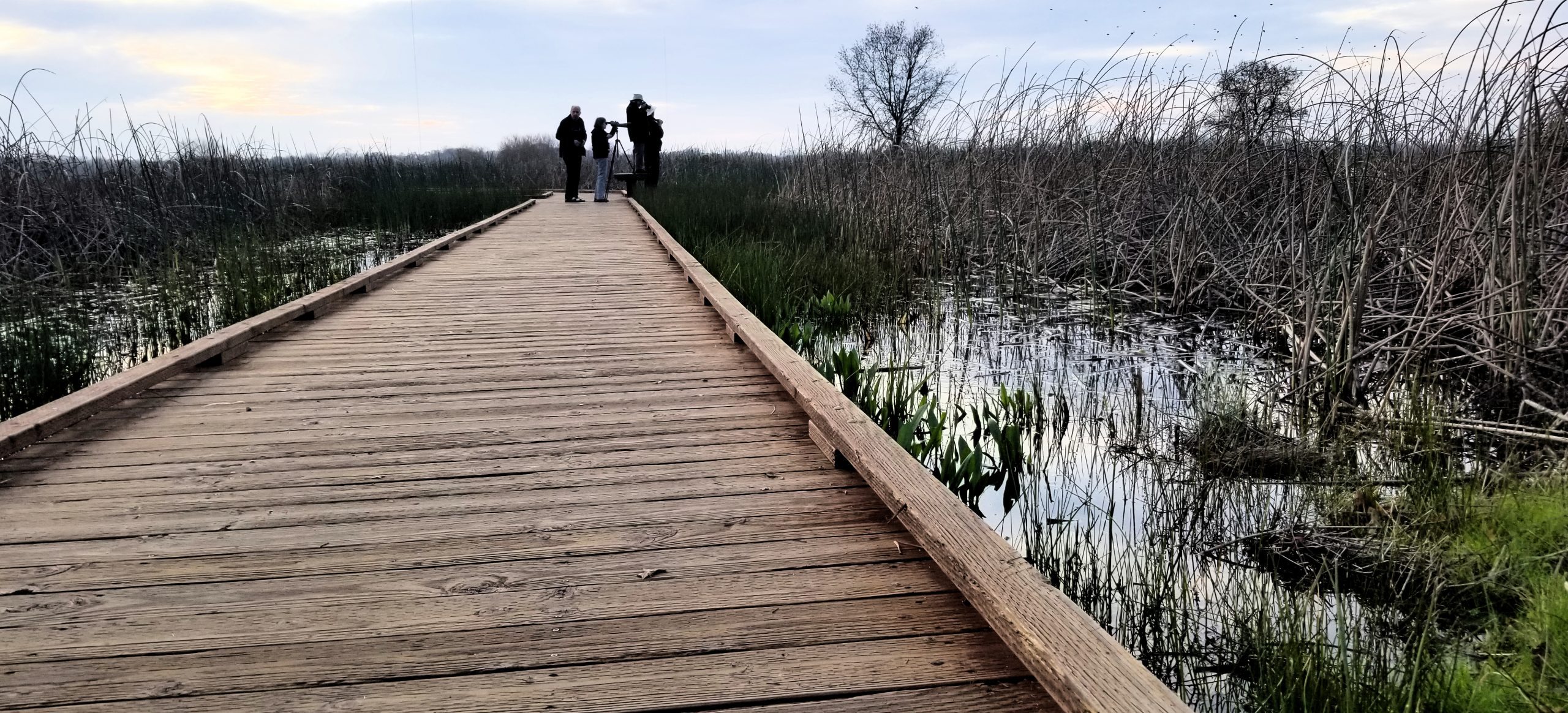 Whether you are traveling and spending the night in the area, or live in the area and are looking for an incredible outing for Thanksgiving Day, I highly recommend visiting the preserve if you enjoy nature – especially birds – as much as I do.
The Cosumnes River Preserve is 20 miles south of Sacramento: 13501 Franklin Blvd, Galt, CA 95632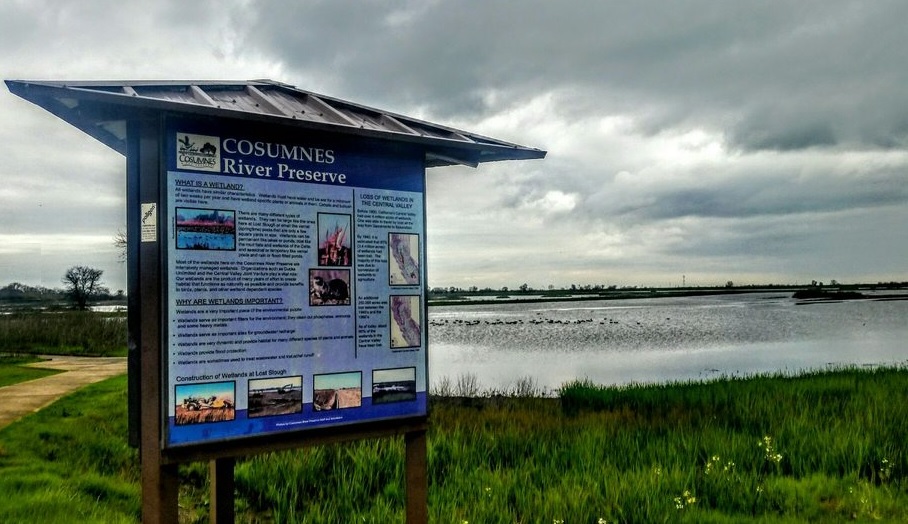 November is a fantastic time to visit the different areas of the preserve because of the bird migration. In fact, Lodi has been hosting the Sandhill Crane Festival for 20 years:http://Learn More About the Sandhill Crane Festival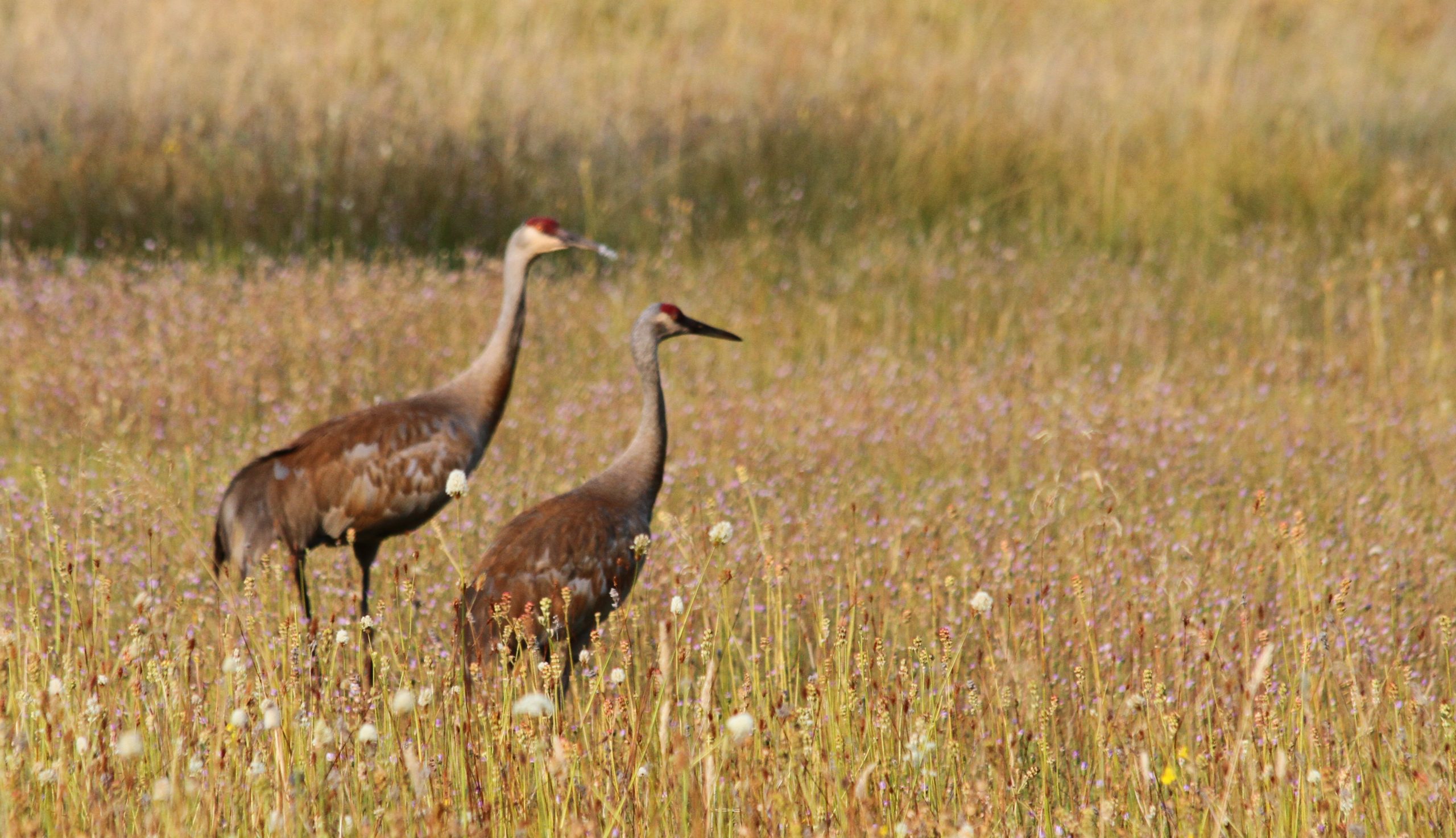 For Wine Drinkers
After hours of exploration and awe at the preserve, this location offers another enjoyable pastime: Lodi competes with Napa in terms of wineries! I took this photo after driving about three minutes from the RV Park.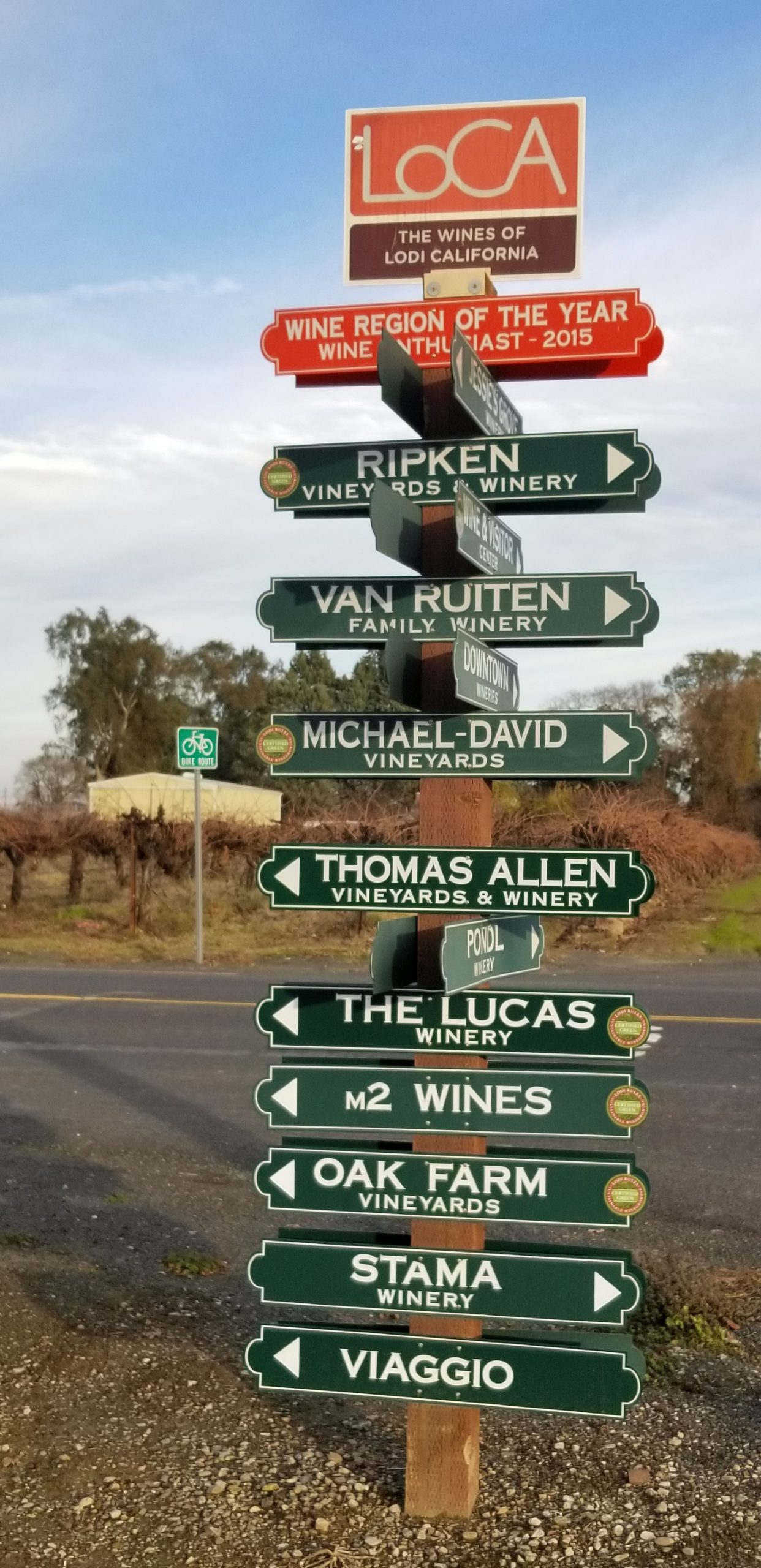 TIPS FOR FIRST TIME VISITORS:
Stay here only if you plan on exploring the surrounding area all day or resting in your RV all day. Don't stay here if you want to enjoy the actual location where you are parked.
Expect traffic noise since this parking lot is right next to a busy road
Don't expect a beach. There is a short trail you back down to a grassy muddy kayak launch area.
During the migration months, you cannot paddle to the Sandhill Crane roosting locations from here. You need to go to the Cosumnes River Preserve. At the Visitor Center, pick up the handout, "See the Cranes," for specific areas best for observing Sandhill Cranes. Plan accordingly: the best times to see them are dawn and dusk.
If you stay in the RV park, you can launch your kayak for free. If you are there for a day trip, you will pay a small fee for parking and launching (call to find out current fee).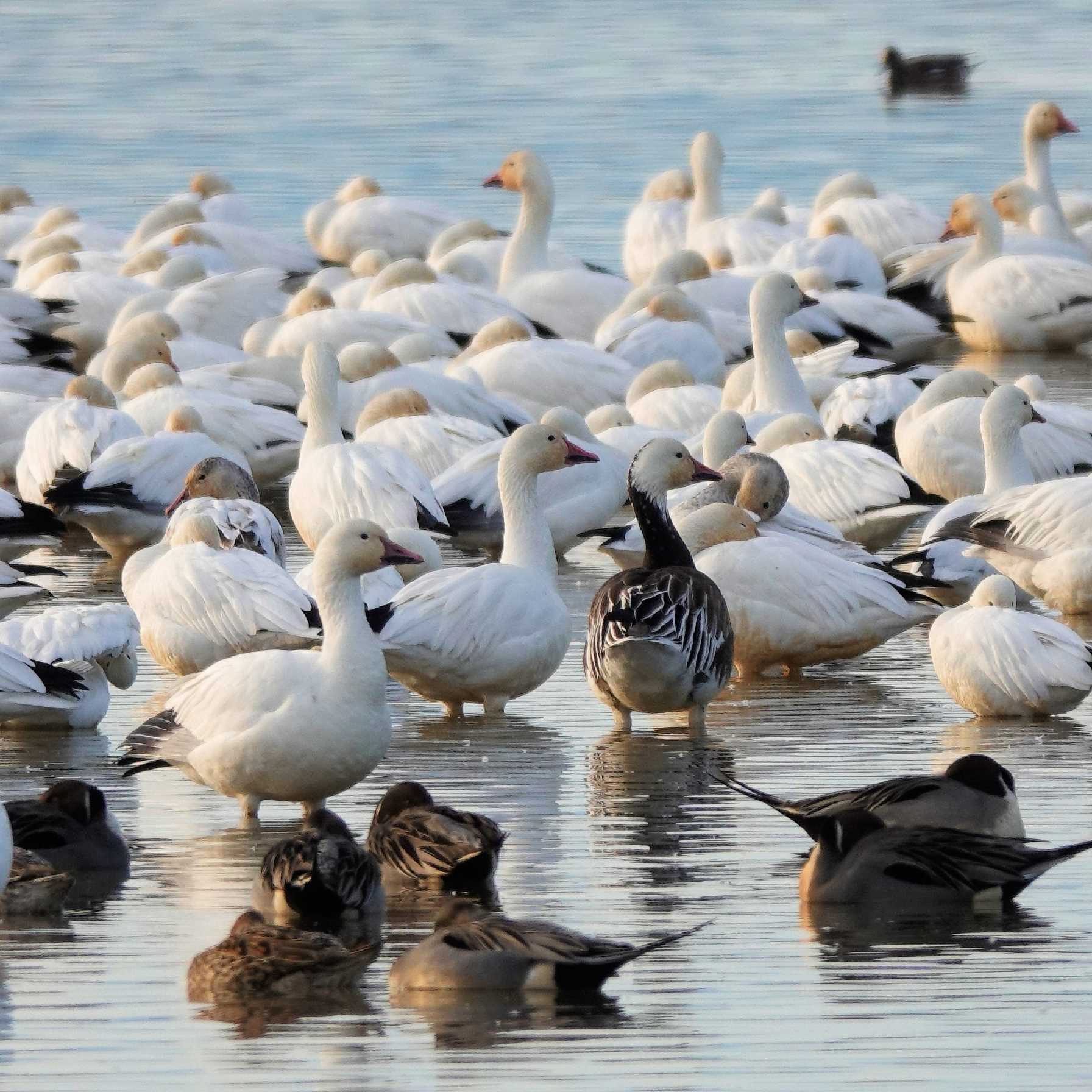 Butte County hosts the Snow Goose festival in January: http://www.snowgoosefestival.org/events/
RV Park LOCATION: Close to Highway 99; this is one of the positive aspects of this location.
Mokelumne Beach RV Park: 18450 Highway 99 North, Acampo, California 95220 USA
NUMBER OF SITES open to RVer's: Unknown, as they allow long-term stays.
They accept overnight, weekly, monthly and long-term visitors, as well as permanent residents. No tents, they are an on asphalt R.V.-only park.
AMENITIES:
Full Hook-ups
Laundry room
Showers have mixed reviews, recommend you use your RV shower
Location provides quick access to other activities. You'll have an easy commute to Galt, Elk Grove, Sacramento, Rancho Seco, Stockton and only a minute away from Lodi. Camanche Reservoir is only 20-30 minutes away.
COST: call for current pricing
HOW TO RESERVE: Call (209) 333-0340
Due to the pandemic and the alarming situation in California, your Thanksgiving might not look like it typically does. However, that surely doesn't mean we need to stay stuck at home being sad or lonely (which doesn't mean you'll be sad or lonely if you choose to stay at home!). Family and friends can convoy safely in their own vehicles to any location of interest to you and enjoy the destination while following safety guidelines outdoors. I encourage us all to take this opportunity to get out there and explore this beautiful region. Celebrate giving thanks in new ways – if that's what you choose to do.
Whether you are cooking your Thanksgiving meal in your RV, over a campfire, ordering takeout from a restaurant (last year I met my cousin at a casino for dinner – no clean-up for us, we had a great time!), or putting something in the crock pot at home so it's ready for you when you return from a fun outing – it's all good. I am giving thanks for the many wildlife preserves we can visit now and all year long.
Article written by: Catherine Goggia
To see the complete list of my articles, click here: https://girlcamper.com/northern-california/articles/
Do you travel often or tend to take long trips? Let RV Trip Wizard be your trip-planning copilot, telling you where the campgrounds and RV parks are that will accommodate your RV, trailer, or tent – plus get a free RV Life GPS account: https://www.rvtripwizard.com/#5ff359c12459b
The cameras I use for wildlife photography:
After 40 years of shooting with Canon only, this 600mm equivalency bridge camera has been a game changer: https://amzn.to/36R9wOr
I've been a Canon girl from the beginning and some of my best wildlife photographs have been taken with this trustworthy lens (easy to use!) https://amzn.to/3nyPcbg
This is the Canon body I use for my lenses, but you might want to go with the newer version: https://amzn.to/3ffKiwO
Follow the Girl Camper Northern California page: Girl Camper Northern California
Subscribe to Girl Camper Magazine here! Award Winning Design
Check out upcoming Girl Camper Events – you can attend events in any chapter! https://girlcamper.com/events/