I'm not sure about you but when I'm driving my motorhome, or even my SUV, I'm very picky about where I stop to fill up. Because both of my vehicles are diesel, I have to be more selective because not all gas stations are created equal, as many do not offer diesel.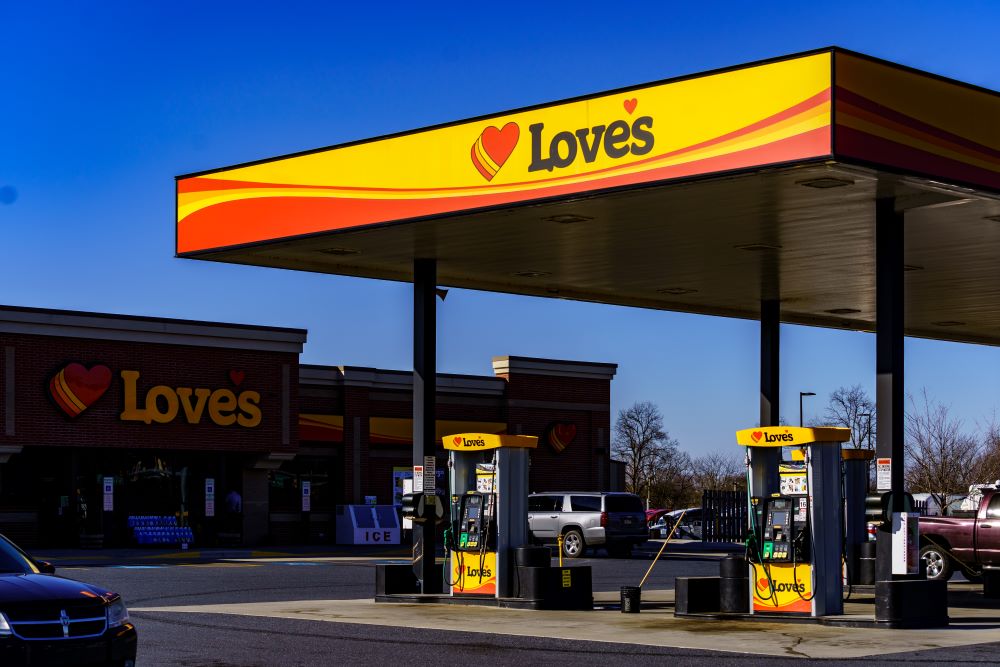 Well this Oklahoma born and raised Oklahoma girl, now an Ohioan, looks no further than her Sooner roots to find the nearest Love's! The full name is Love's Travel Stops & Country Stores and they are loaded with all the amenities for traveling on the road, and especially when en route to Girl Camper events!
Love's Travel Stops & Country Stores is headquartered in Oklahoma City, Oklahoma. Founded in 1964, Love's has more than 550 locations in 41 states. Love's provides motorists with 24-hour access to clean and safe places to purchase gasoline, diesel fuel, travel items, electronics, snacks and more.
Let me list the reasons I always stop at LOVE'S:
They always have diesel. Even better, the diesel pumps are placed on the outside pump rows so they are easily identifiable. That makes it so much easier when I pull my 24-ft Mercedes diesel Forest River unit in the space to fill up.
At the pump station, they always have the long handled windshield squeegees. What a novel concept! As I travel in my RV, my windshield becomes the ultimate bug magnet and always needs to be cleaned. How grateful am I the long handle will reach all areas of my windshield. And the cleaning solution is almost always fresh! I have been many places where the solution was so filthy, it made my windshield worse!
Many Love's have also incorporated dump stations – Whew! Oftentimes we Girl Campers like to "boondock", and after our campouts are left to the ultimate question, "Where can we dump our tanks?" It's never a good idea, nor is it safe, to travel with nearly full gray and black water tanks.  I always tell everyone to check their Love's app to locate the nearest station and to double check if there are dump stations at that particular Love's. Most times they do, and the price is modest.
In addition to dump stations, you can also get your propane tanks filled! And, I'm not just talking about the portable cylinders. They also have the big tanks to re-fill my built-in propane tank. All you have to do is press the button near the tank and an attendant will gladly walk out to fill up any propane needs you might have!
Many Girl Campers travel with dogs. Love's has great fenced-in dog parks. There you can take advantage of the facilities to stretch your furry animal's legs… or, if not, to stretch your own legs!
Love's are always clean and well-lit at night! I always feel safe there as a solo female traveler.
If you are in need of a healthy meal, Love's partners with many national and regional favorites, like Subway, where you can find nutritious sandwiches with fresh ingredients, as well as great salads!
While traveling in my RV, I generally don't take advantage of their indoor facilities because my motor home is self-contained. However, while driving cross country in my SUV, I'm never disappointed when I stop to fill up, grab some snacks and head to the restrooms. They are clean, and at Love's, it is obviously a priority. When you exit the restroom, there is a push button sign to rate how clean was the facility. Talk about interested in feedback! I never fail to push the button and let them know they've met a high standard!
When the 2020 pandemic began and I refused to fly, I extensively traveled in my SUV. (Have I mentioned I have family in five different states???) One of the first things I notice are the sanitizing/disinfectant stands on each isle! Not just at the entrance, but on every aisle. For me, this speaks volumes… as Love's takes the pandemic seriously and wants to ensure safeguards for all of their travelers.
Last, but not least, I very much appreciate the long parking lanes they have along the sides of the parking lot so that you can park your RV after you have filled up. It's a very thoughtful gesture because after I fill up, I like to check messages, check my GPS, estimated time of arrival, etc., and make any needed phone calls. Also, it's an ideal time to grab something out of my RV refrigerator or to order a Subway salad to go. I can take my time and not selfishly take up space at the pumps.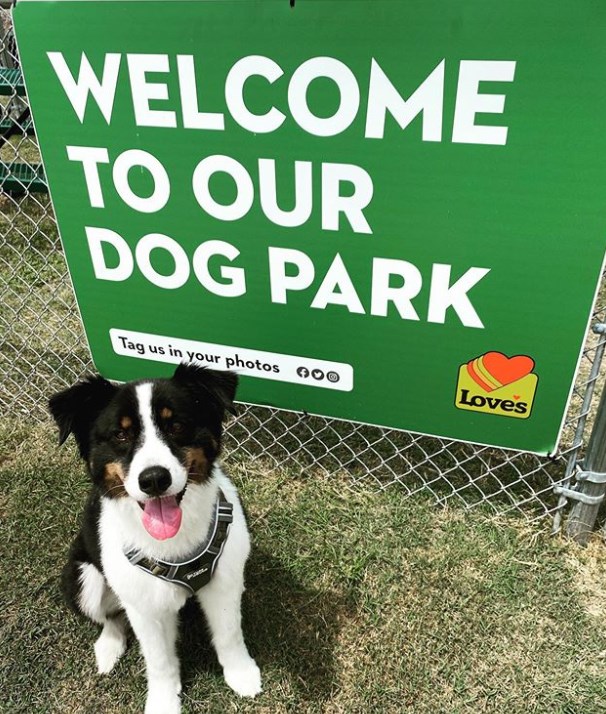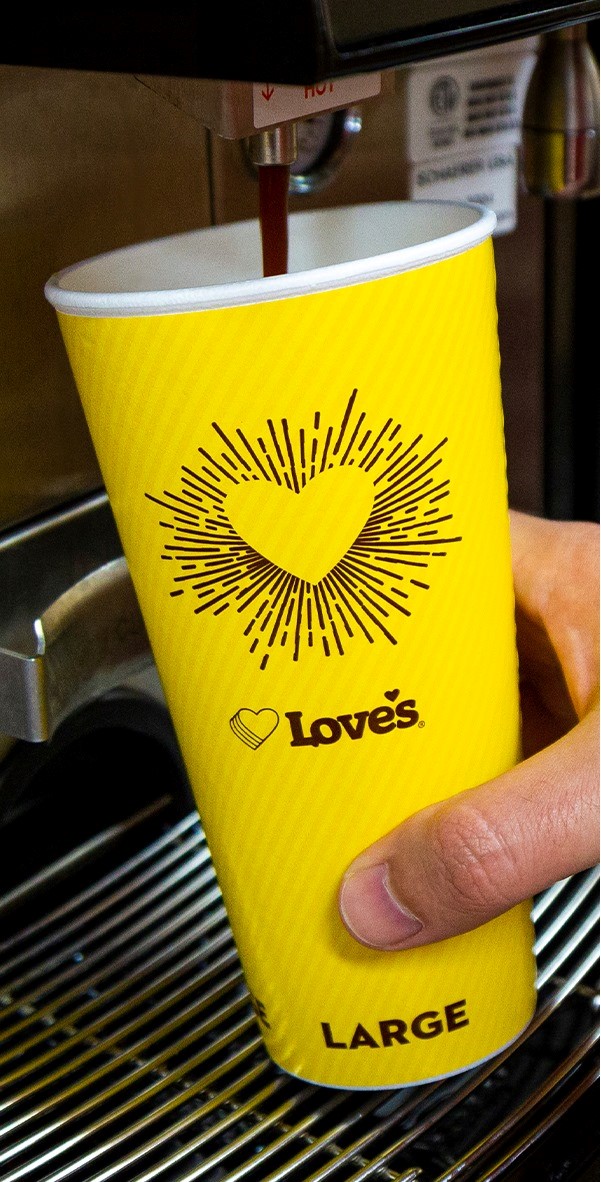 And this reminds me of my biggest pet peeve regarding gas station etiquette….
This happens when people use the outside pump rows to get their gas (remember this is where the few diesel pumps are), but then go into the store to use the facilities and grab a bite to eat. They literally tie up that space for an additional 15 minutes! Shame, shame on those folks! The sad truth is they probably don't realize they have selfishly held up pump space for us diesel drivers with no other pump rows to go!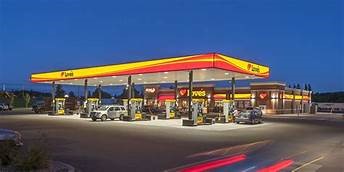 I hope my top 10 reasons to stop at Love's was helpful! It comes from firsthand experience. Since 2012 I have been a road warrior logging in 80,000 miles traveling to and from camping trips!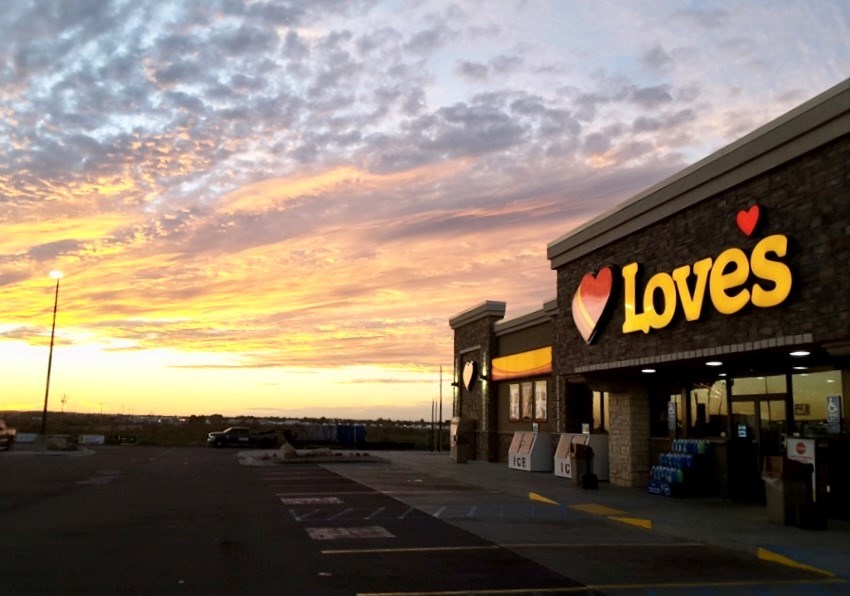 Rayma Waters |Girl Camper Guide to Ohio
Connect with Rayma and her Girl Camper Group
Facebook Page – this is the link for where you can tag us and we can tag you! This is where I'll share general Girl Camper news, events and more. https://www.facebook.com/Girl-Camper-Ohio
Facebook Group – Please join the private Ohio Group so you can participate in this supportive and fun community! Private Ohio Chapter Group
Events-Be sure to check out the Girl Camper Events I'm hosting.