Glossary of campground speak when making your reservations with the campground, do not be afraid to make that first call.
Your jumping in and decided to camp, now you must make your first reservation with the campground! Here are somethings to know.
Length of trailer, type – Travel Trailer, class -C, or Motorhome.
30 or 50 Amps – this is your electric and a particular plug, each is different. Your trailer is either 30 or 50 or maybe 110? Know your amps.
Pull-thru site – is a site that you just pull your car and trailer thru and exit the other side. No backing required.
(Not all campgrounds have these FYI)
Back – in site – that is where you back in your trailer and drop it and then hook-up to leave and pull forward to exit.

Most poles or connections have a 30-amp plug, 50 amp and a 110 plug on them with a water spigot nearby for your white-water hose on each site!
When you call for reservations first check out the campground online and look at their pictures and map. Print It off, then call them.
Most of the time I am camping with a group and need to call anyway to get the group rate and make sure I am placed with the group.
I will always ask
What is your most popular site?
Please do not put me near the playground.
Please do not put me near a dumpster or dump station.
How close to the bathroom?
Now you now the terms and can understand a bit more of what you are talking about.  Be prepared with these questions when making a reservation.  Safe travels and see you around the campfire!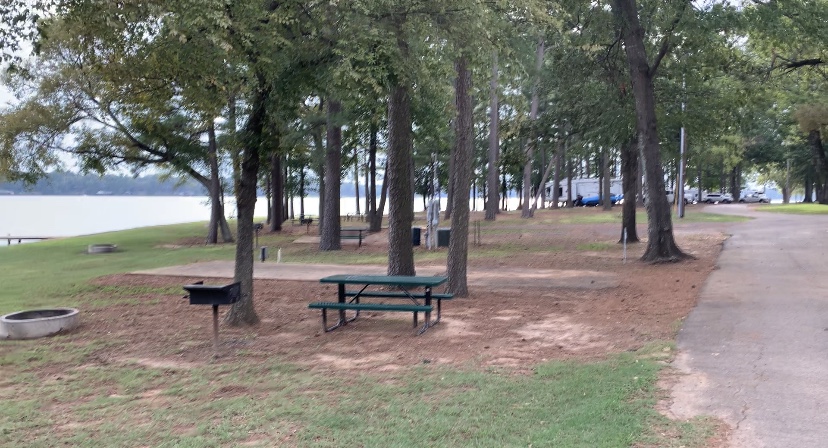 Please follow me on https:facebook Girl Camper – north texas