I am so excited about Dominica stepping up when I put out the call for people to help me host camping events in our large Northern California region! First, people tell me, "Dominica is awesome!" Second, she immediately responded with event location options and communicates professionally from an organized point of view. I feel lucky to have her join our team.
Like me, Dominica works and we'll be tag-teaming our event coordination with you around our regular jobs.
Upcoming Exclusive Camping Event!
Know this: Dominica's first event is going to be exclusive – 15 vehicles/RVs only – at a spectacular location on the coast – it's tough to get reservations at this campground, and she's already got us in. I will be posting this event within the week and expect it to fill fast. If you haven't already taken care of that one-time only $10 safety fee on the Girl Camper website, please handle it so you don't have to deal with that when you are ready to purchase event tickets.
How did you get interested in camping?
I was raised in the SF/Bay Area and grew up camping and hiking on the Norcal Coast. My husband and friends were abalone divers and die-hard fishermen. We camped almost every weekend, coming back with limits and a bounty of seafood! Camping and cooking have been a part of my life for years. Nothing better than an incredible meal of fresh fish and sharing stories with friends around the campfire!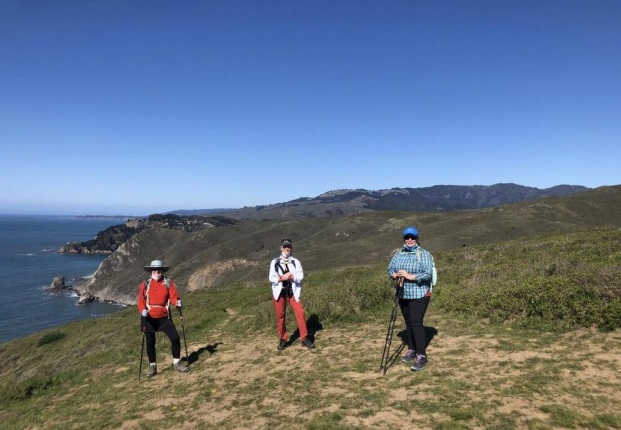 I remember the first day I signed up for Girl Camper. I just bought my Riverside Retro and knew nothing about how to maintain it. The more I watched, the more I learned from all these Girl Campers. I also learned there was no wrong way to camp like a girl! I was inspired by so many women who were scared, honest, supportive and doing things for the first time! I would say to myself: I can do this!
Now my motto is "Yes, I can!"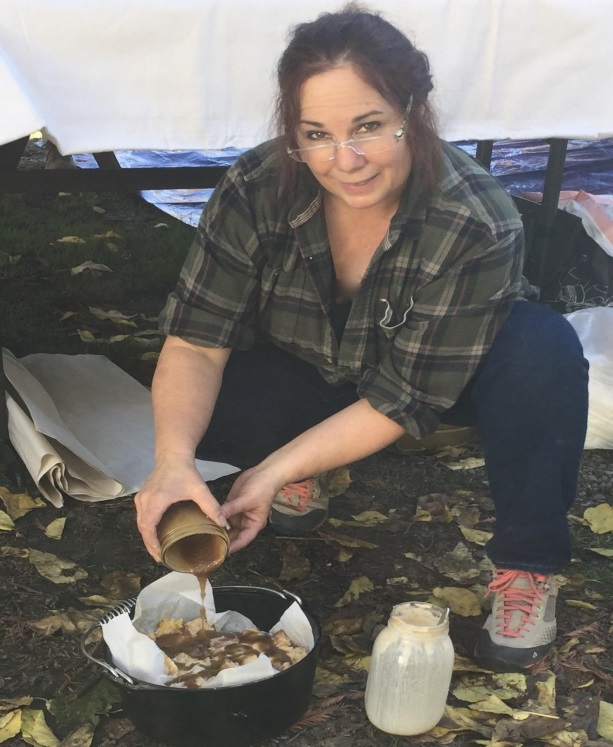 What can we expect at your events?
My Northern California Coast Weekender Events will be filled with fun things to do! Come relax, read a book, breathe in and out…time to take care of you! Do what you want to do: take a peaceful walk on the beach, a kayak paddle, explore the area, tour the back roads, join me for DIY arts and crafts, Dutch-oven cooking and experience an incredible culinary feast! Depending on the location, we might plan optional outings into nearby communities for exploration, shopping, and meals at places recommended by locals.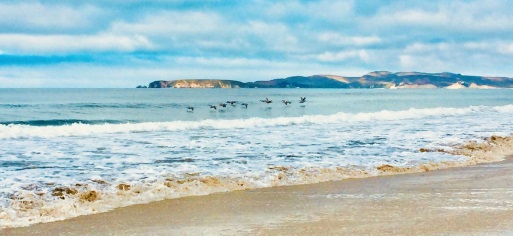 Many thanks to Dominica for her leadership participation in the Girl Camper Northern California Chapter!
I can't wait to hear more about your events and I know our group members will benefit from and enjoy your campouts!
If you are interested in co-hosting camping events (taking the lead on planning and executing the event), please email me at: [email protected]
There is something else I want our group to know: we have Chapter Guides in other states who have experience planning large events that span several days – longer than a weekend. I have welcomed them to plan events in Central and Southern California in an effort to provide options for you throughout the state. I'm not sure what their schedules will allow, but I want you to know things are in motion on this front.
Catherine Goggia, Northern California Chapter Guide
To see the complete list of my articles, click here: https://girlcamper.com/northern-california/articles/
Follow the Girl Camper Northern California page: Girl Camper Northern California
Subscribe to Girl Camper Magazine here! Award Winning Design
Check out upcoming Girl Camper Events – you can attend events in any chapter! https://girlcamper.com/events/