My dear friend Tammie Molinar bought "Miss T" a 10 ft., 1954 Traveleer Land Coach Trailer,
Miss T is a cutie! When Tammie towed her home, she was chipped gray, dented, floor was rotted and a lot more.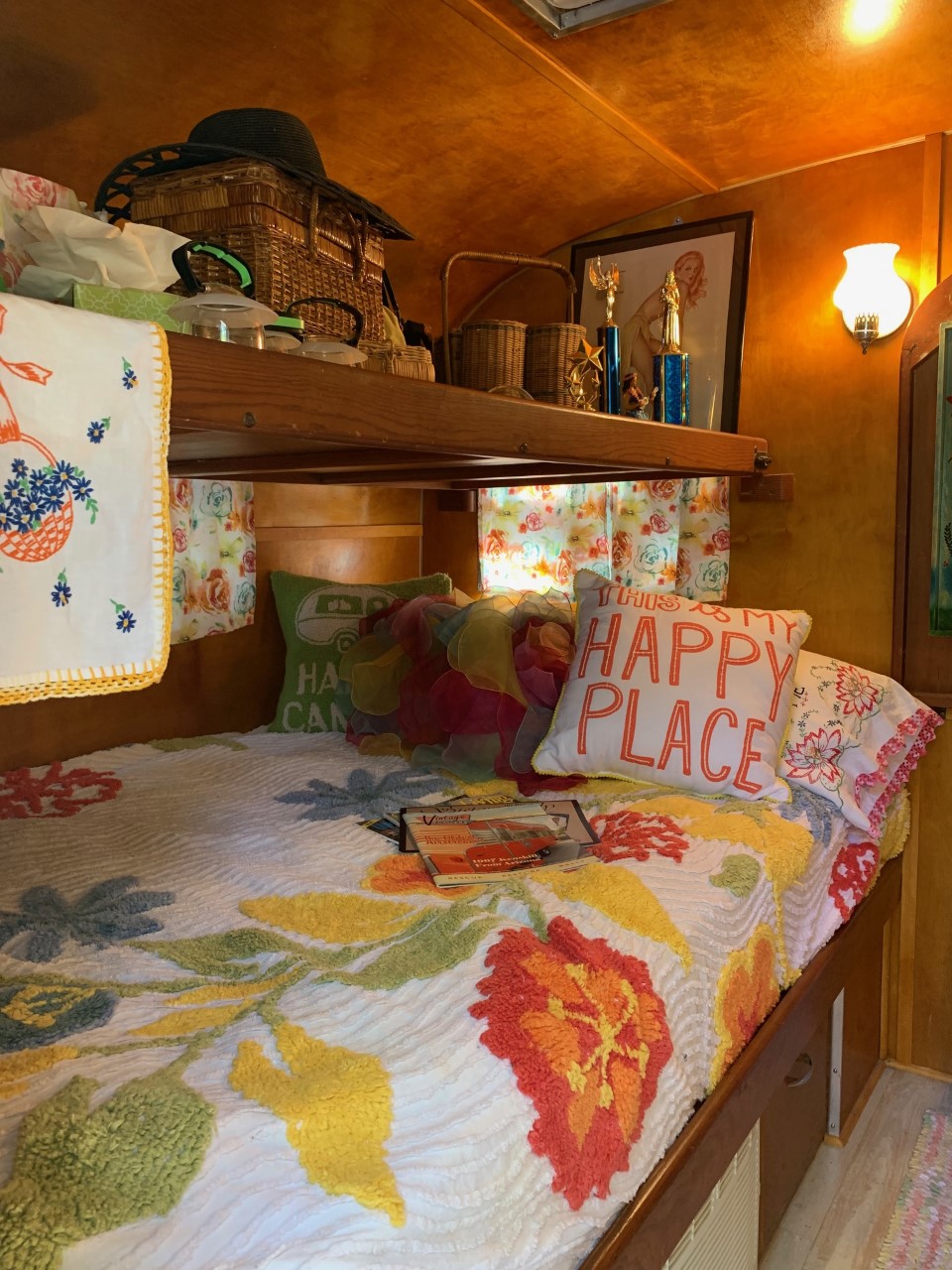 Tammie had a vision for Miss T for the sad sack little trailer was to restore it to as close to original as possible, from the gas lamps to the warm birch interior. It took 10 months to complete the frame up restoration, replacing subflooring, fixing leaks, replacing counter and a new paint job. Tammie had a person in mind to bring the trailer to for restoration work and then took her to a body shop for the outside paint work.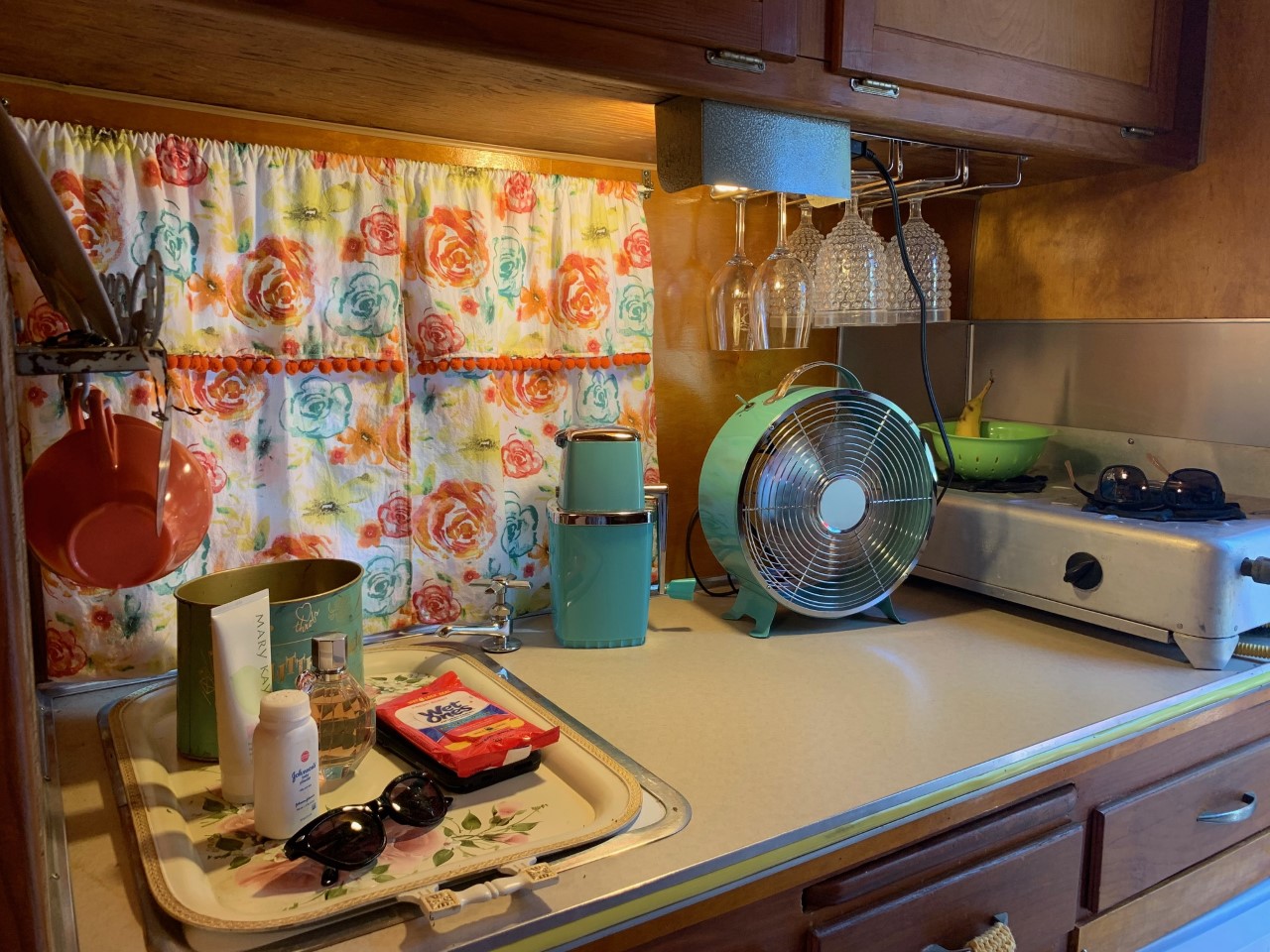 Purchasing a vintage trailer is fun and an adventure, mine is vintage and I love her, But! A Big But is that about 99% of the time the vintage trailer will need a lot of work. There can be leaky windows, rot underneath the windows and beware, the subfloor can be very soft. Beware of rusty screws holding the trailer to the frame. If you go that route have someone in mind to help with renovation work or have a very handy family member. Be prepared to spend another $2,000-$4,000 or more for supplies. Remember it will take time for restoration work.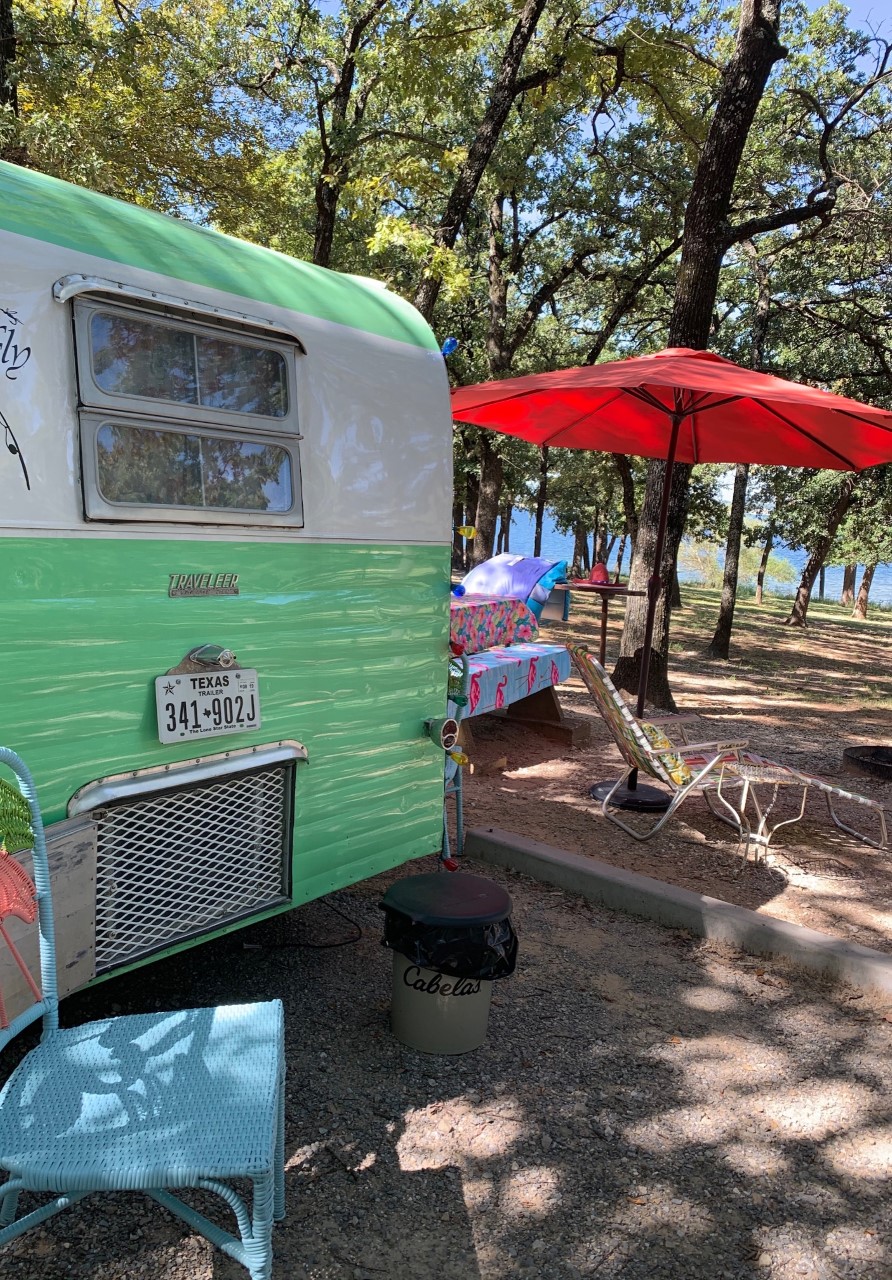 Miss T is adorable and easy to tow, about 1,200 pounds. Tammie has wonderful memories of finding her, towing her home and decorating her with treasures!
Check out https://girlcamper.com/north-texas/. for more pictures and video