This has certainly been a year for the record books. But 2020, just like every year before it, ends with one of the most special times of the year. Christmas! The season surrounding Christmas is one that Colorado was made for… mountains covered in snow, frozen lakes for ice skating, twinkling lights everywhere.. and Christmas trees growing 'in the wild' just waiting to go home with some lucky family! Colorado truly looks like a picture post card.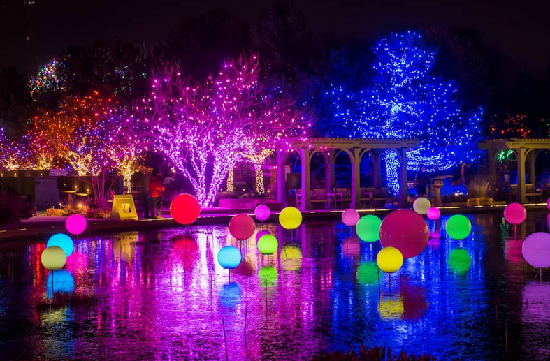 There are lots of Christmassy things to do in Colorado at Christmas time and I want to highlight a few of them here in case you are looking for something to do during your Christmas break. In the Denver area the Botanic Gardens and the Denver Zoo are must-see's if you love Christmas lights. Even this year with all of the Covid cautions – these are still available for your viewing pleasure! Be sure to get tickets in advance as these sell out quickly during the holiday week.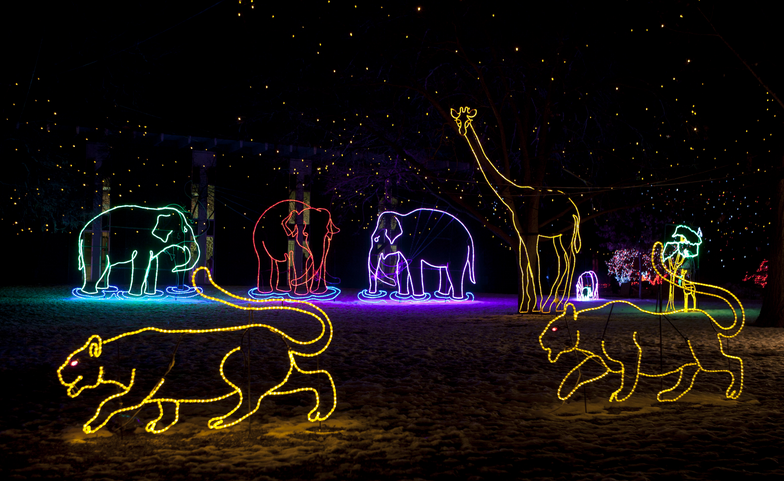 Headed to the mountains? Be sure to make a stop in Dillon for the amazing Ice Castles. Something not to be missed, the ice castles are a real life 'Frozen' world to explore with tunnels, slides and great rooms made entirely of ice. If you can't make it up there during Christmas week don't worry! The ice castles will stay open through February as long as it stays cold!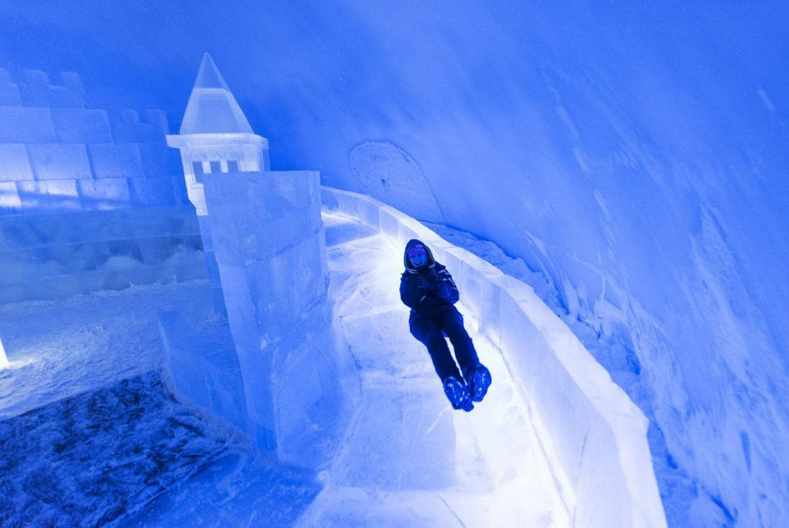 Looking for something a little wilder? How about tubing down a huge snow-covered hill! Fraser Tubing Hill, located just past Winter Park, is an awesome place to spend the day. Open from 10 a.m. until 10 p.m. seven days a week, there's plenty of time to pay them a visit. It doesn't matter how young or old you are – everyone will love flying down a huge hill at break-neck speed! If you want to feel like a kid again – this is the place for you! Dress warm and bring your sense of adventure for your time on the hill!
Want something a little bit more adult? Head up to Steamboat Springs for a dip in Strawberry Hot Springs for a wintertime treat you won't soon forget. Due to the limit on the number of people allowed to visit at one time right now, reservations are required and they are booking out into late January. Do yourself a favor and give this a try.. the combination of steamy hot water and snow-covered trees will leave you both amazed and relaxed at the same time.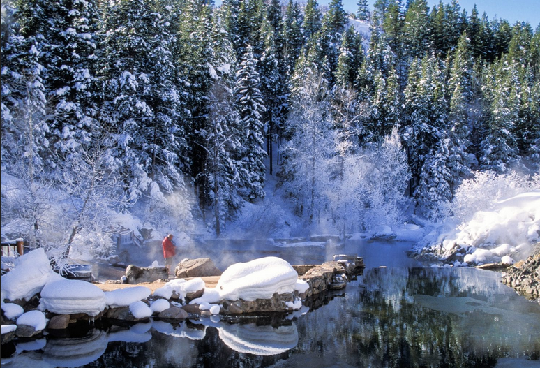 Your children, or the child in you, will love taking a ride on the Santa Express Train through the majestic Royal Gorge! Santa's train runs through the end of the year and tickets sell fast. Santa himself is on the train and will visit with each passenger and you're guaranteed memories and photos that will last you long past Christmas. The train runs all year long, so if you miss the Christmas train, you can still take a ride anytime. Meals and drinks are served too!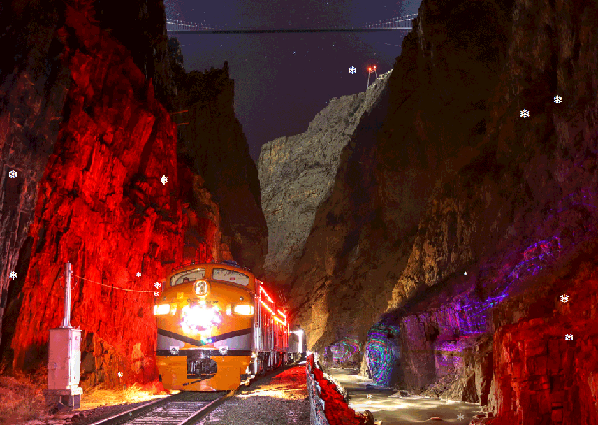 No matter how old you are, or what your fitness or skill level is, there are so many things to do in Colorado to make your Christmas extra special. We might all need something a little extra special during this crazy year of Covid… so get out there and make some great memories. Click on the links below to find out more information … and Merry Christmas from Colorado!
http://www.frasertubinghill.com/
https://strawberryhotsprings.com/
https://icecastles.com/colorado
https://www.botanicgardens.org/events/special-events/blossoms-light