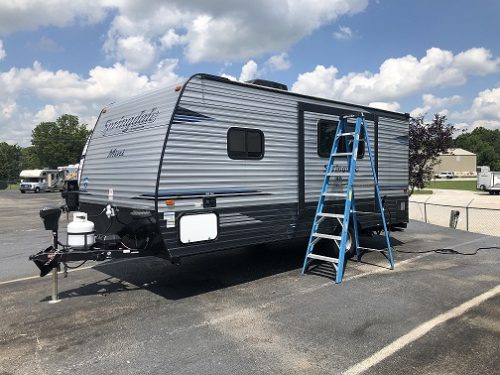 The Inspiration
How easily are you inspired? Maybe I should say obsessed? For me it happens about every 4-6 weeks and generally comes with a large price tag and an arsenal of power tools. Well Spring of 2020 I was right on schedule. Here I sat. My business shut down, our camper stuck in storage 750 miles away, incarcerated by a travel ban, and a new love of all things RV renovating on Instagram. One name. Three words. The. Flipping. Nomad. Somebody give me a checkbook because I need another camper. Have you ever watched a squirrel trying to get into a bird feeder? That was me. I tore up every site I could find. Facebook Market Place, Craigs List, RV trader, Ebay. If there was a Facebook group for buying and selling, I was on it…alllll day. I grabbed on and didn't let go until August 14, when I drove to Day's Brothers RV in London Kentucky.

The Purchase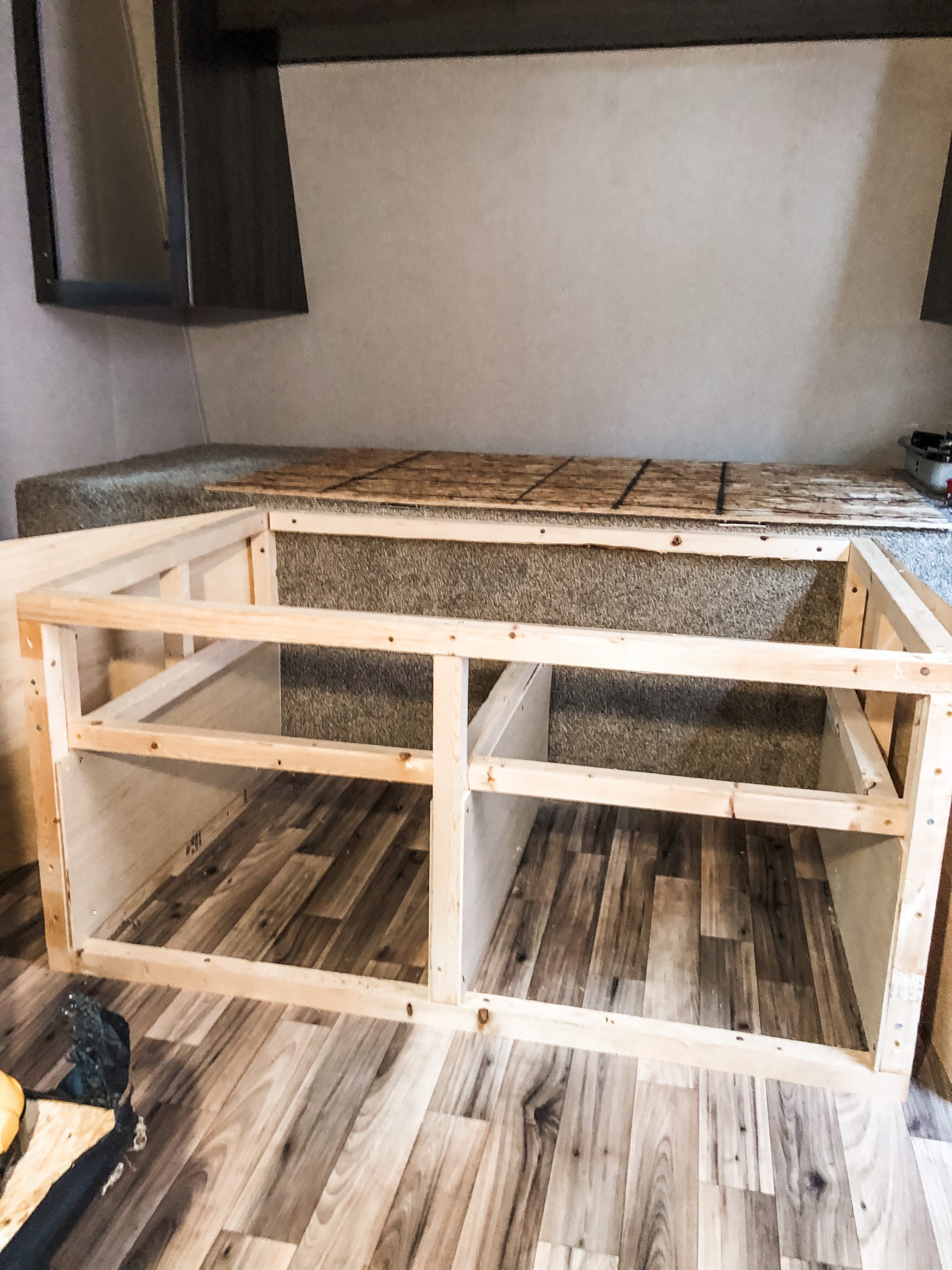 There I picked up my over budget, under inspected, 2017 Keystone Springdale Mini 1790 FQ. At 3,729 pounds, and 21.5 feet long, she suited me to a T! I came prepared with a 15-page inspection checklist list and left it in the truck. I assured my dad, who accompanied me, that I was just gonna look….but it was over. All rational was flying right out the window. I figured I'd just throw it on the campfire and let it burn. Poof! She still had that new camper smell, queen bed, dinette, huge bathroom, and cute little kitchen. She was all that I needed. I hooked her up, signed the check, and hauled her home. I barely got her in the driveway before I had the carpet ripped out.
The Renovation
I was embarking on an emotional rollercoaster comparable to menopausal mood swings. Monday morning, 9:00 AM I was elated because I just accomplished installing her floor. YES! 9:15 I was in tears because the floor was in backwards. I finally quit counting how many times I could cut one piece of trim wrong and the leaks just kept coming. This was the pattern for 8 weeks. There was literally blood, sweat, tears, a little more blood…and then a lot more tears. Real quick, does anyone have a camper to sell because I'm looking for my next reno project? If you asked any expert in the industry, they would say I did it all wrong. But I'm not an expert, and if I waited until I was to reach my goals, I would never leave my couch. So finally, on October 14, she was done!

The Reward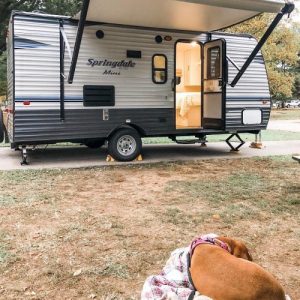 I immediately packed her up and took her to The Kentucky Horse Park Campground. It was the first time I had ever camped alone, hooked up alone, towed alone, set up alone, and relaxed by the campfire alone. I say alone…but I made about 15, "Am I doing this right?", phone calls! That's ok! I didn't have to have all the answers. Just like every, single, thing in my life…I would learn as I went and hopefully allow myself the grace to screw up, knowing that there is an entire community waiting to support me and answer my questions. The thing I love about Pearl is that she challenges me, pushing me outside my comfort zone, and then rewarding me with all the glories of camping, and what glories they are.