Tucked in a corner off of West Alamo and South Douglas Streets is one of the area's favorite and most unique eateries, Must Be Heaven Sandwich Shoppe. Always bustling with locals and visiting tourists, the restaurant welcomes its guests to feel at home with its southern diner décor, jukebox-style music and the smell of its delicious. Fresh-baked and hand-crafted menu. Owners Traci and Charlie Pyle took over the business in 1999 and continue to offer the fun, memorable experience that their patrons have come to love since 1982.
With a moderately priced menu, guests can look forward to the comforts of Must Be Heaven's classic deli-style sandwiches as well as a unique array of creative specialty sandwiches. The extensive menu is complemented with fresh salads, quiches, soups, baked potatoes and, of course, heavenly sweets including pies, cookies, cheesecakes and Brenham's very own Blue Bell Ice Cream. Their famous pies are made from scratch each morning using only the finest and freshest ingredients.
Must Be Heaven's inviting and spacious atmosphere provides the perfect venue for events and parties. The restaurant's private dining room, The Gathering Place, offers a picturesque setting for private meetings, special luncheons, bridal or baby showers, and birthdays. It has been recently renovated and can be reserved for your special event.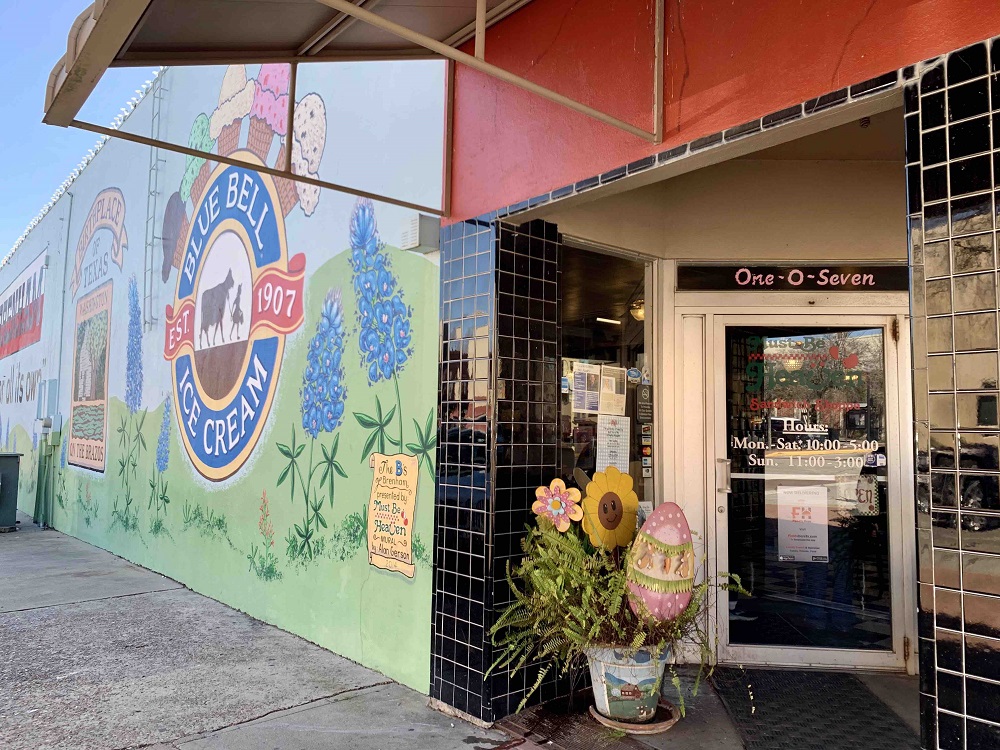 Must Be Heaven's location provides excellent opportunities for additional shopping in the area. This 38-year-old establishment is a must-visit local find. Brenham's downtown square is the county seat for Washington County and the picturesque town square is not to be missed. Brenham is known for its antiques, local boutiques, and of course, Blue Bell Creameries. You could spend a full weekend exploring all there is to see.
Open from 11:00 – 3:00, Monday – Sunday.
107 West Alamo Street
Brenham, Texas 77833
979-830-8536
Article written by: Dana Hext | Girl Camper Guide for Southeast Texas
Visit my website for more information: https://girlcamper.com/southeast-texas/
Follow the Girl Camper Southeast Texas Page: https://www.facebook.com/girlcampersoutheasttexas
Join our Girl Camper Southeast Texas Group: https://www.facebook.com/groups/GirlCamperSoutheastTexas
Check out upcoming Girl Camper Events – you can attend events in any chapter: https://girlcamper.com/events/