I haven't gone any long distance in my new camper, just weekend trips here in Indiana. So, I decided to make my first big trip, be a BIG TRIP. All the way across the country and back.
Along for this adventure was my 16 yr.-old son, Colin and our two faithful companions, Emmy, and Fitz. I am a planner by profession and nature, but I'm an adventurer too. I decided that I would plan our trip from Indiana to Portland, OR to include how many hours a day we drive and where we spend each night. I made sure to include as many major highlights as I could.
Our first stop was in Dyersville, IA – The Field of Dreams. For those of you that aren't a movie geek like me, this is a must-watch movie with Kevin Costner that just warms your heart. My son had never seen the movie, so I forced him to watch it for "research purposes" the night before we went. I was afraid it was going to be a lame stop and he would never let me live it down. Turns out that it was one of my favorite stops on the trip (don't even bother to go into the gift shop unless you like to experience sticker shock!)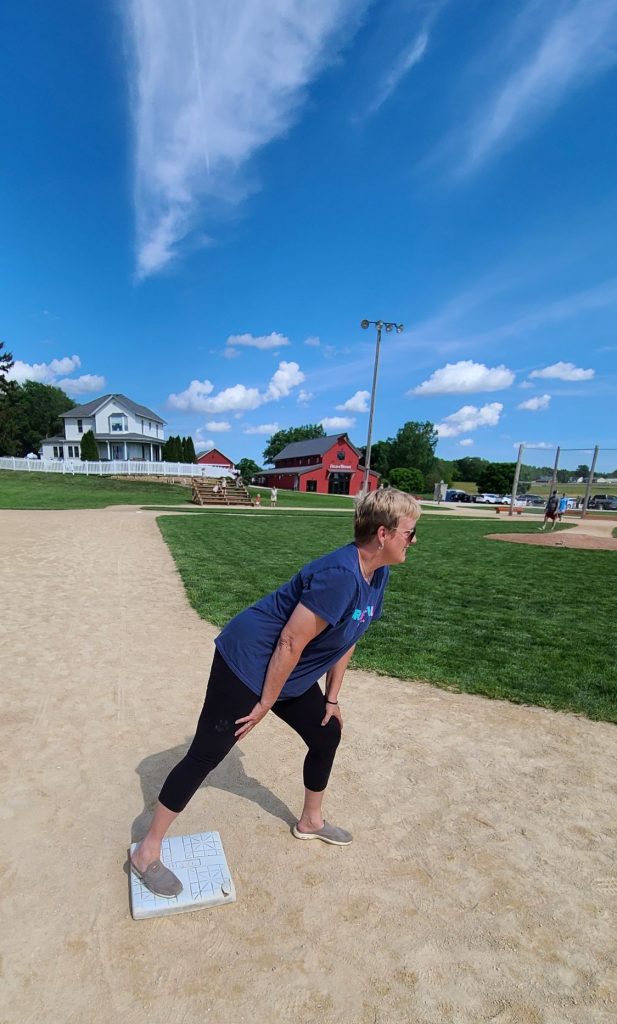 I won't give an extensive blow by blow of our trip, but it did include the Badlands, Mt. Rushmore, Devil's Tower, Yellowstone National Park, to name a few stops.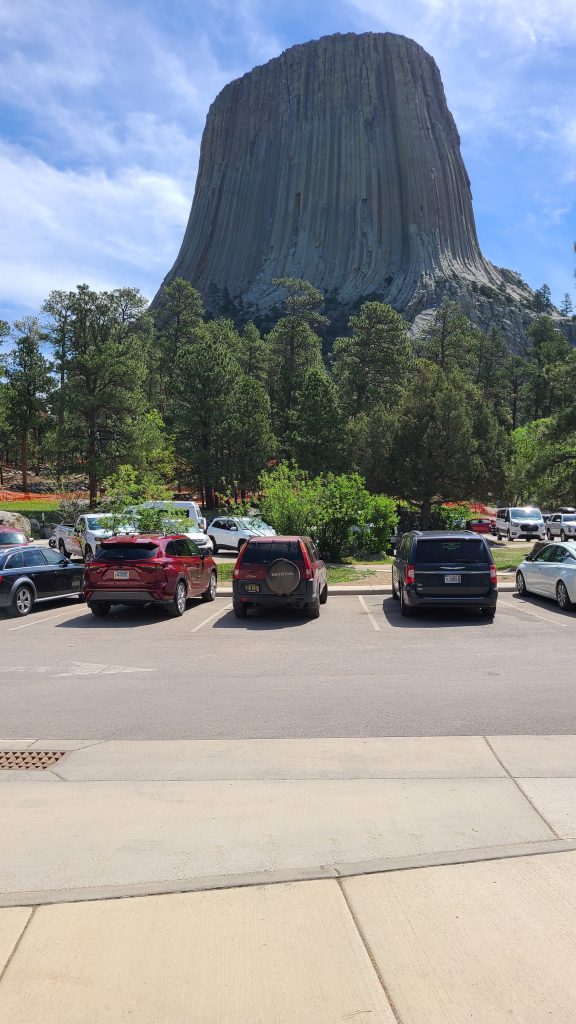 We stayed in Portland for 4 days, because my oldest son, Robert, lives there. Beautiful country but the homeless situation will break your heart. We popped over to the other side of the Columbia River so I could add Washington to my travel map.
This is where things got interesting. I decided that from Portland we were going to fly by the seat of pants taking the very long way back to Indiana. Only once did we stay in an RV Park and that was in Las Vegas and only because we were traveling during one of the hottest heat waves the West has ever experienced.
From Portland we picked up the PCH all the way into California. There we stayed, yes stayed above the Golden Gate Bridge. This is a little know RV location, but if you take the Northbound exit to H. Dana Bowers Memorial Vista Point you are legally allowed to spend the night there in your RV. It was amazing! I just opened the blinds on my bedroom window from the RV and was looking right at the Golden Gate Bridge all night. It is beautiful in the evening; however, when I was there it was a bit windy.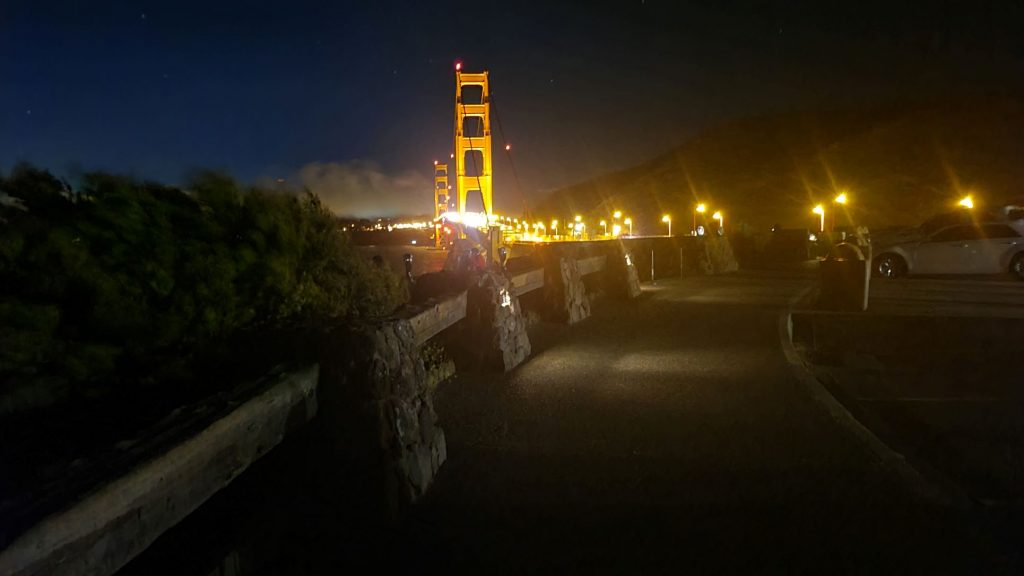 We traveled down the 101, through the Redwoods and along the ocean. We stayed 2 nights at different ocean vista points. When we got to the Long Beach area, we picked up 15 East and started heading back towards home. This included a miserable overheating engine on 15 that included paramedics (another story), into Las Vegas where we saw only what we could see from the highway because we were exhausted from the heat wave to even be a tourist.
The rest of our trip back we took Route 40 which included, Hurricane, UT (my son's choice), Zion National Park, the 4 Corners, Area 51, the Grand Canyon. We traveled through the beautiful states of, New Mexico, Texas, Oklahoma, Missouri, and Illinois before ending up back home exactly 28 days later.
There is not a lot that I would do differently. I tried the planned and unplanned way to travel, and both had their advantages and disadvantages. Knowing me, the next BIG trip will be 100% planned, but I'll leave a little wiggle room for those hidden gems that are still out there to be discovered.
Lisa Singleton
Girl Camper Indiana Guide & Contributing Editor