It's probably no surprise that as a travel writer, I love maps. I have wall-size maps of the world and the United States in my office, with markers on every state and country I have ever visited. Fun fact: I only have two states left to hit all 50 (I'll get there eventually, Minnesota and North Dakota!).
So, as I was trying to figure out what style I wanted for my Scamp, a trip to a fabric store decided it. Looking for curtain fabric, I came upon a fun design with state capitols that I had to have. Then I found a fabulous children's floor map with the states on Etsy. And finally, in a local neighborhood swap group I belong to, I found a vintage children's puzzle with the United States on one side and a world map on the other. The style of my Scamp was pretty much decided for me!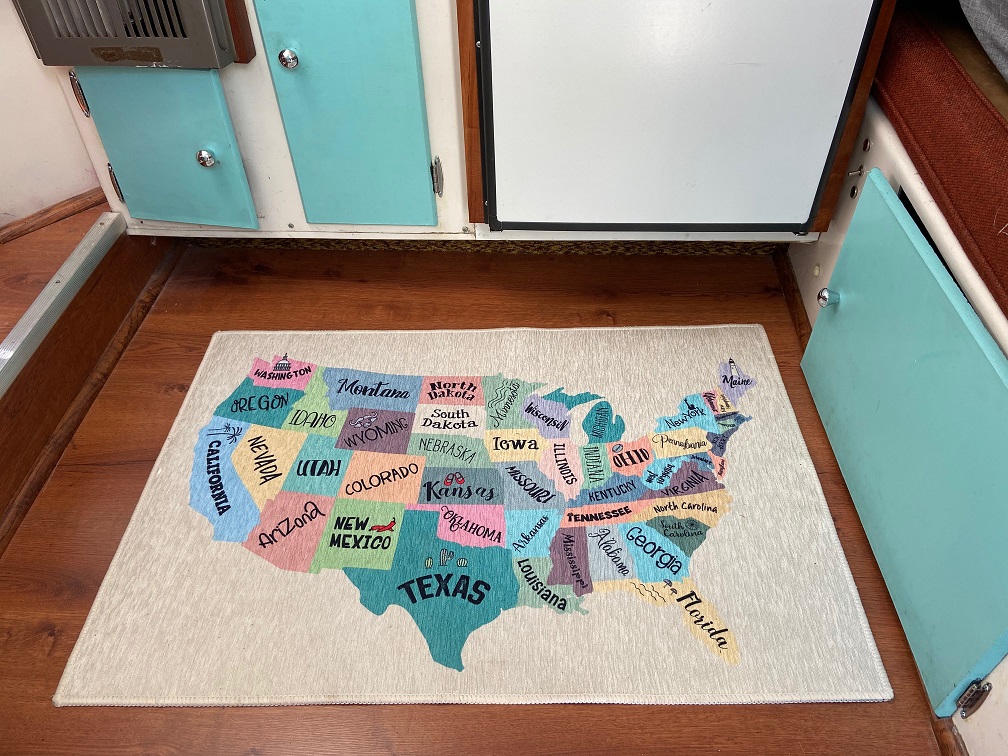 I used Mod Podge to glue the two-side puzzle together, then laminated it. Now it can serve double duty, as décor and as a placemat! I used Stitch Witch to make my no-sew curtains, as I am no seamstress, and that worked well enough for now. I love being surrounded by my maps and find them so inspiring for travel.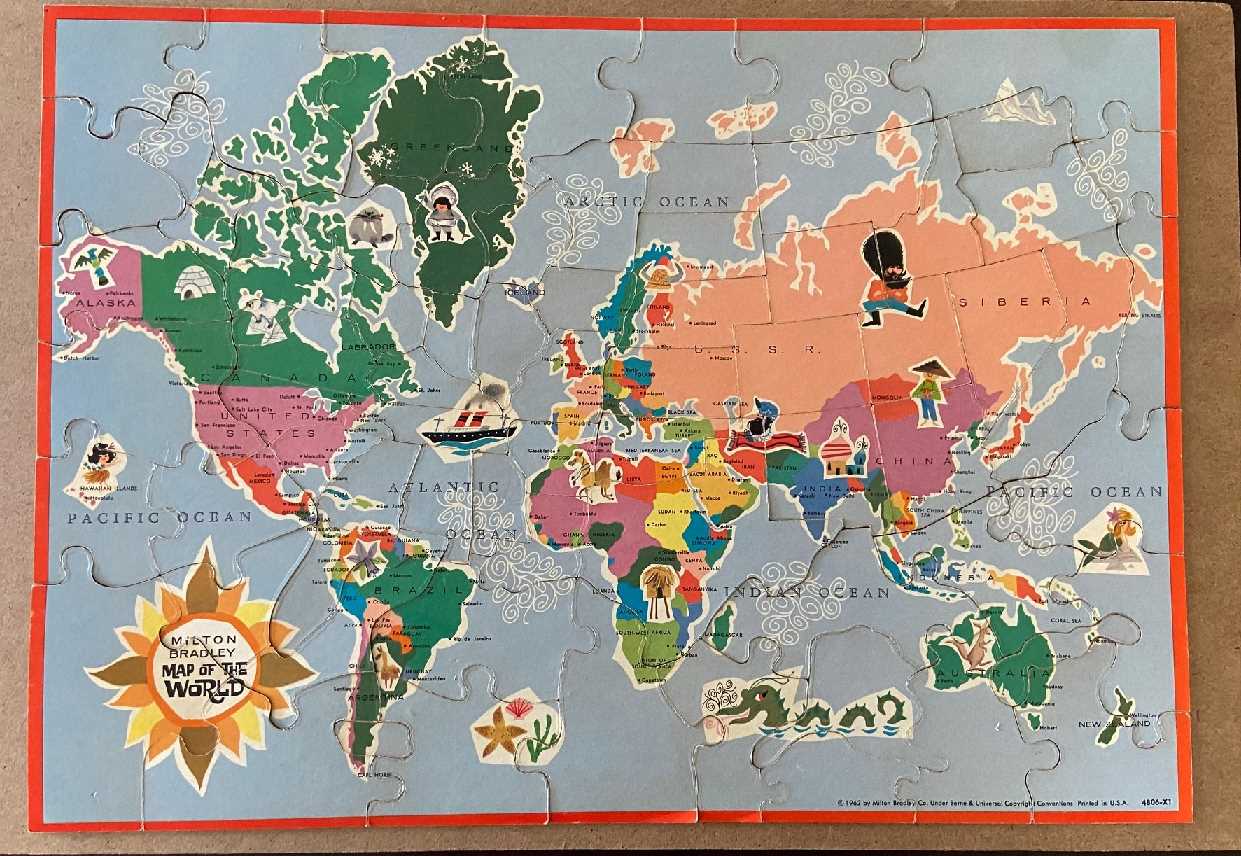 —Written by Kim Foley MacKinnon
To read past articles, click here.
Please join my Girl Camper Massachusetts Facebook Group, introduce yourself and join the conversation!
To subscribe to the Girl Camper Magazine, click here (tip: I often write for it!)
Want to meet fellow Girl Campers? Sign up here for events. Open to all!