We all have had to have our first time out and not knowing anyone, so let me introduce myself! I am Bonnie Shafto, guide for North Texas and New Mexico. Mr. Shafto and I have lived in the Dallas Area for 25 years and just moved to Taos, NM a year and half ago.
I have been doing woman-only camping events for 6 years now and I love being a hostess, planning and making everyone feel welcome! My goal is always treat everyone as if they are a guest in my home, even at the campground! All attendees will have a name badge and I do make sure that these are worn all weekend long. I will be there at the campground before you arrive and if you need help backing in, I can help guide you in backing in and be a spotter.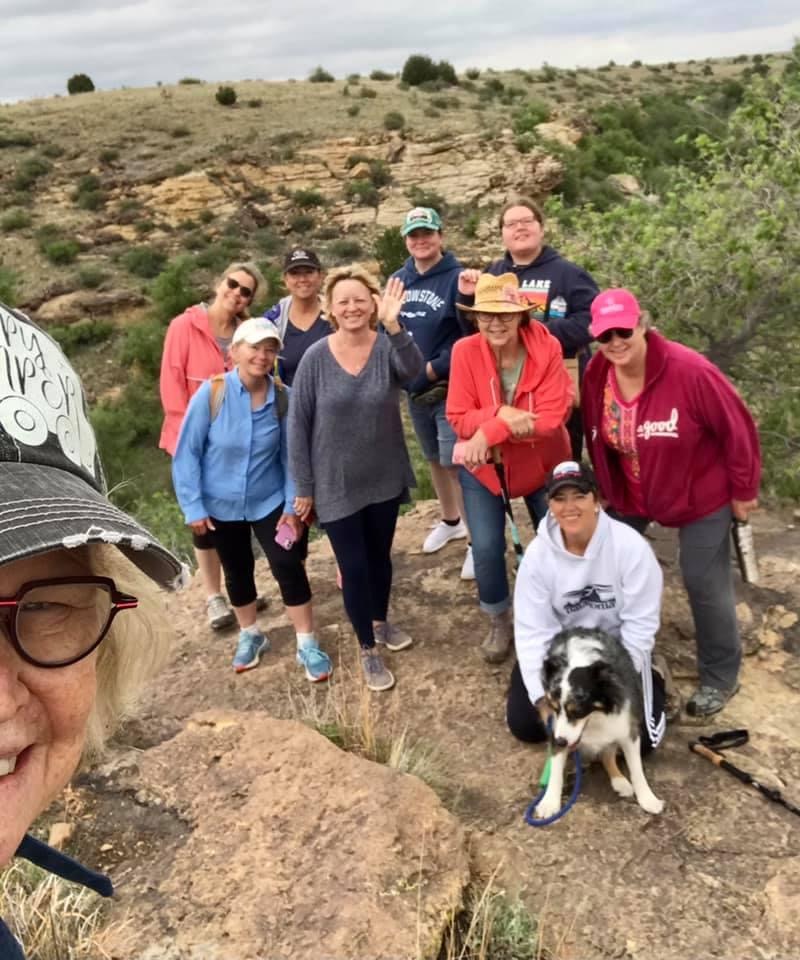 We usually have a meet-and-greet the first evening before dinner, where you receive your name badge and goodie bag.
Most activities and morning gatherings and dinners are with the group. If we are taking a drive to a restaurant, antique shopping, or wherever we go, we share a ride in each other's cars.
My events are usually fun and out-of-the-norm things to do, winery tours, rafting, kayaking, crafting weekends, Manatee swims, Camper College Lite learning, and more. Let me help you get out there and explore!
Always remember, campers are always the friendliest people. 
Bonnie Shafto |Girl Camper Guide
Connect with Bonnie & her Girl Camper Group
Facebook Page – this is the link for where you can tag us and we can tag you! This is where I'll share general Girl Camper news, events and more. (insert link when created)
Facebook Group – Please join the New Mexico Group so you can participate in this supportive and fun community! New Mexico Chapter Group
Instagram – follow me for snap shots of the camping life: Instagram Girl Camper Bonnie S
Events-Be sure to check out the Girl Camper Events I'm hosting.
SAVE 15% on Harvest Host using this code – http://harvesthosts.refr.cc/bonnieshafto1
For the best prices for renting a Outdoorsy Trailer, please us this code. http://tinyurl.com/girlcampernorthtexasoutdoorsy