In the summer issue of Girl Camper magazine, we had a feature on outdoor showers, including different types and even how to build a detachable shower curtain for your rig. I have a Scamp trailer without a bathroom, so when boondocking, this "addition" is fun to have.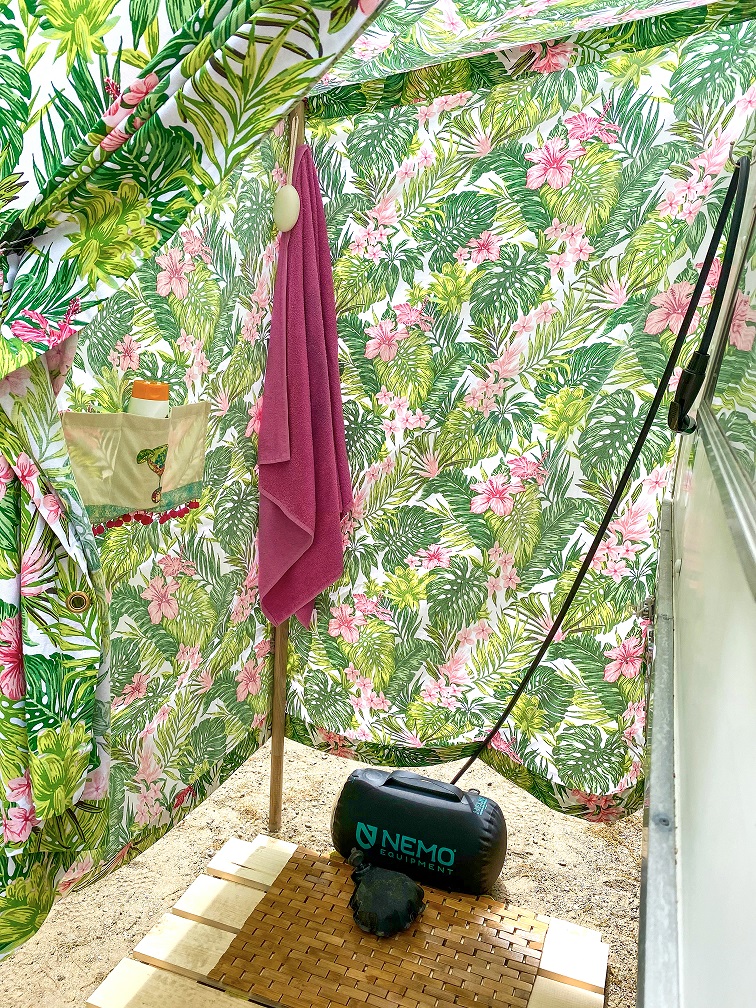 While there are plenty of shower options, the one I have and love is the Nemo Helio Pressure Shower. It's a great option for those who don't want to worry about finding a tree to suspend a heavy bag (not to mention, lift it!). Like the bags though, they warm water in a heavy-duty vinyl bag via the sun's rays. The major difference is that the Helio sits on the ground on solid "feet" and offers much better water pressure for washing your hair or the family pet.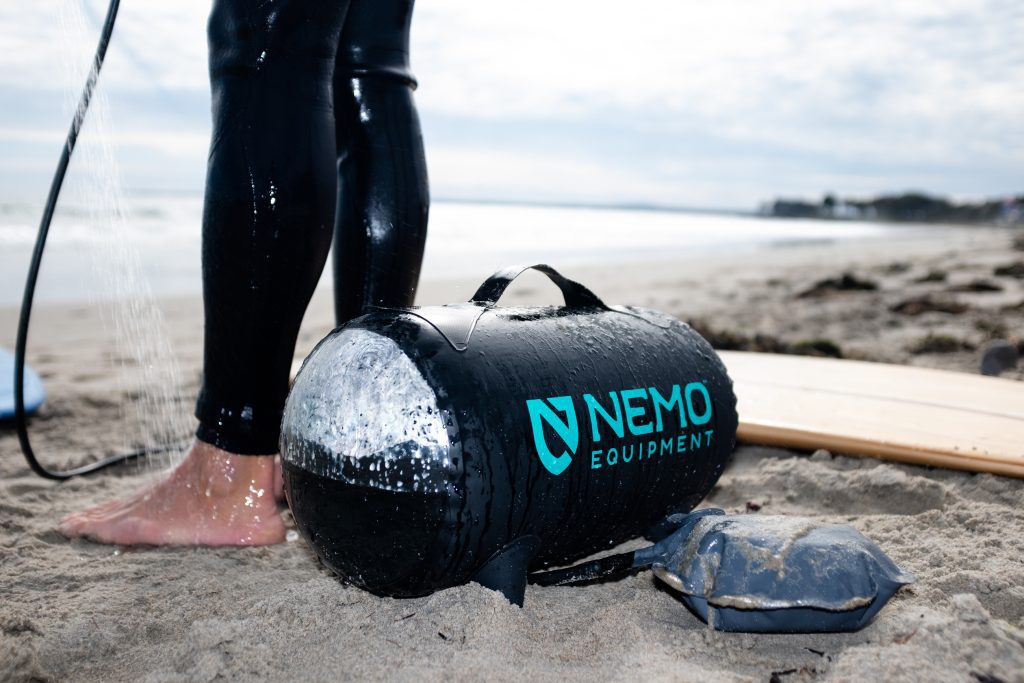 You pressurize the tank with a foot pump and it stays fully pressurized for about five minutes for a strong, continuous spray. Set it on the end of the picnic table and you will always have warm water for washing dishes, your hands or rinsing off gear. It comes with a long hose, holds close to 3 gallons of water, is easy to fill and comes with a carrying case. It retails for about $130.
Written by Kim Foley MacKinnon
Please join my Girl Camper Massachusetts Facebook Group, introduce yourself and join the conversation!
To subscribe to the Girl Camper Magazine, click here (Disclosure: I'm the executive editor!)
Want to meet fellow Girl Campers? Sign up here for events. Open to all!
Please note: I only recommend products I use myself and all opinions expressed here are my own. If you click a link, I might get a small (teensy) commission.