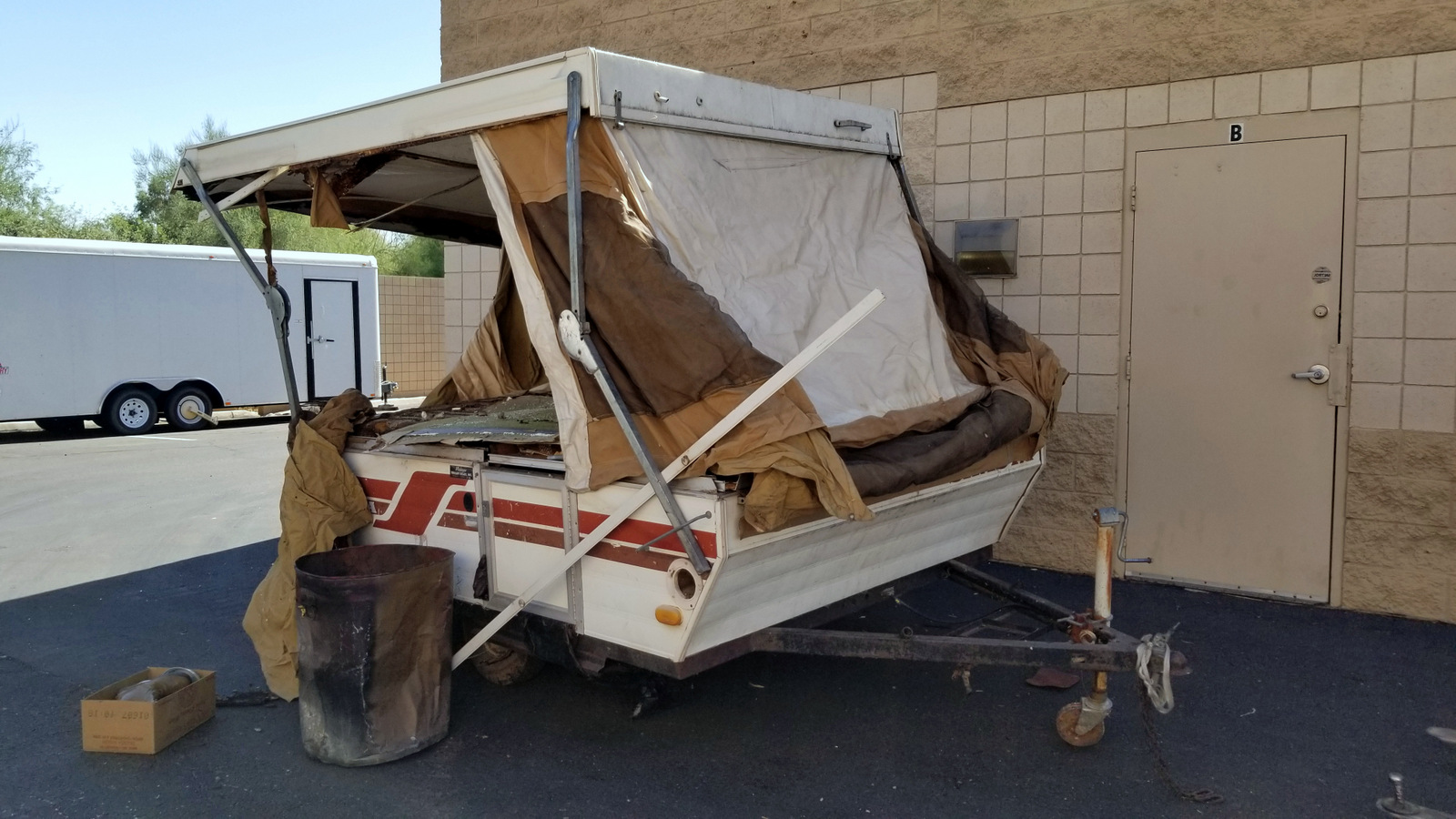 Negotiations started – "Excuse me, Sir, How much do you want for that old Pop-Up?"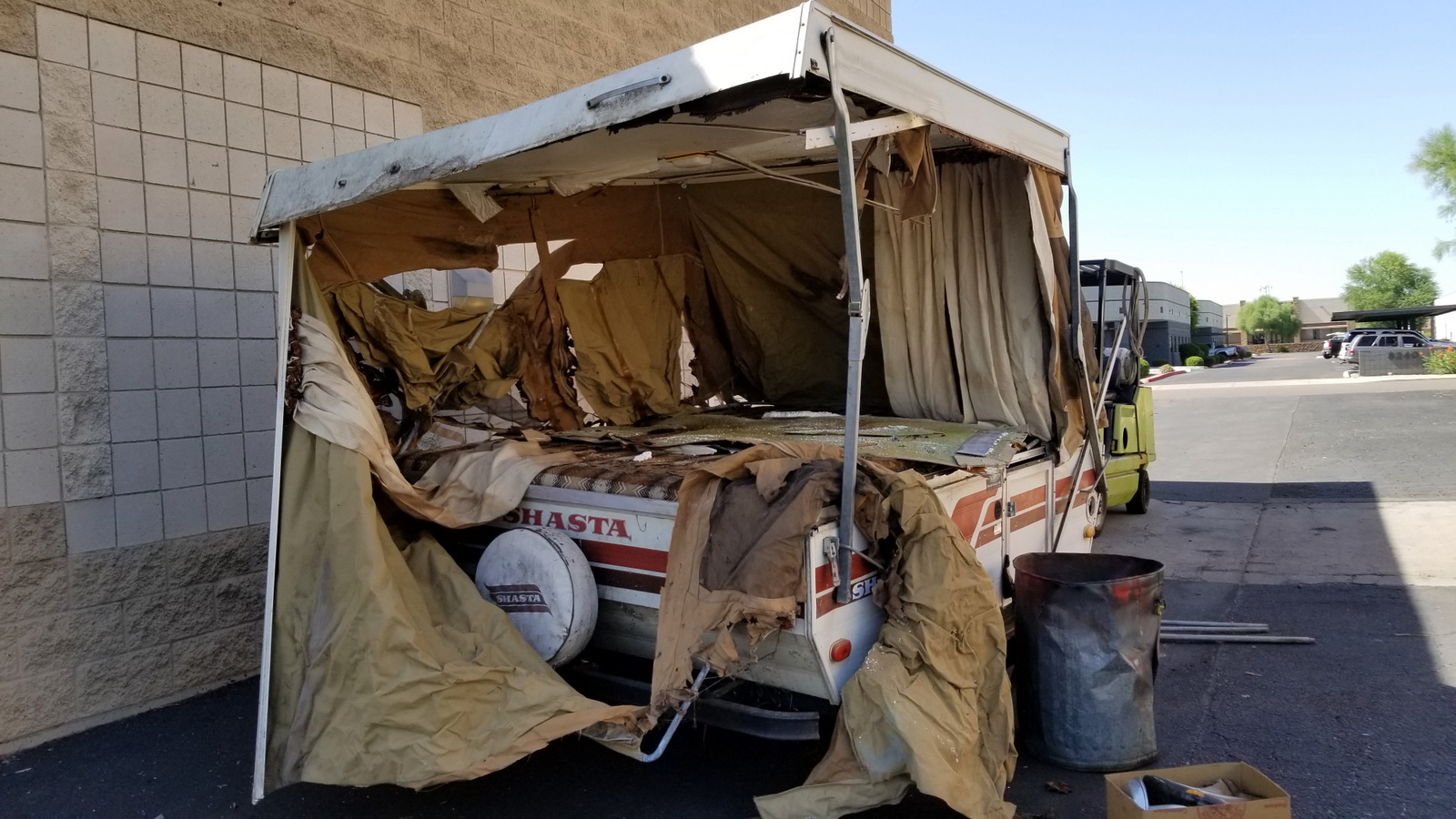 "Young Lady, if you will tow it away, I'll give it to ya."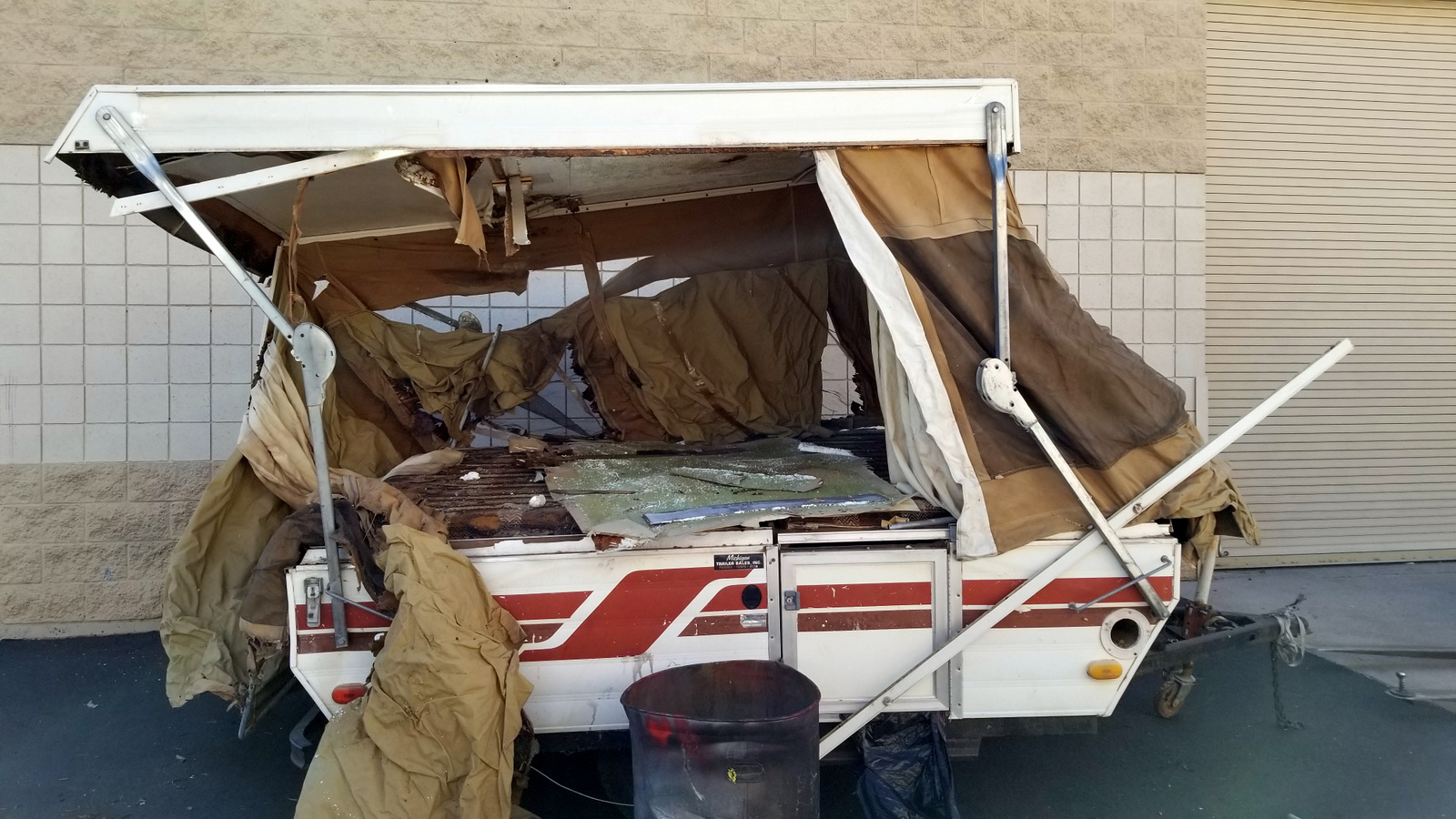 "No, sir, that wouldn't be right. How about $100, and I'll tow it away. Sound fair?"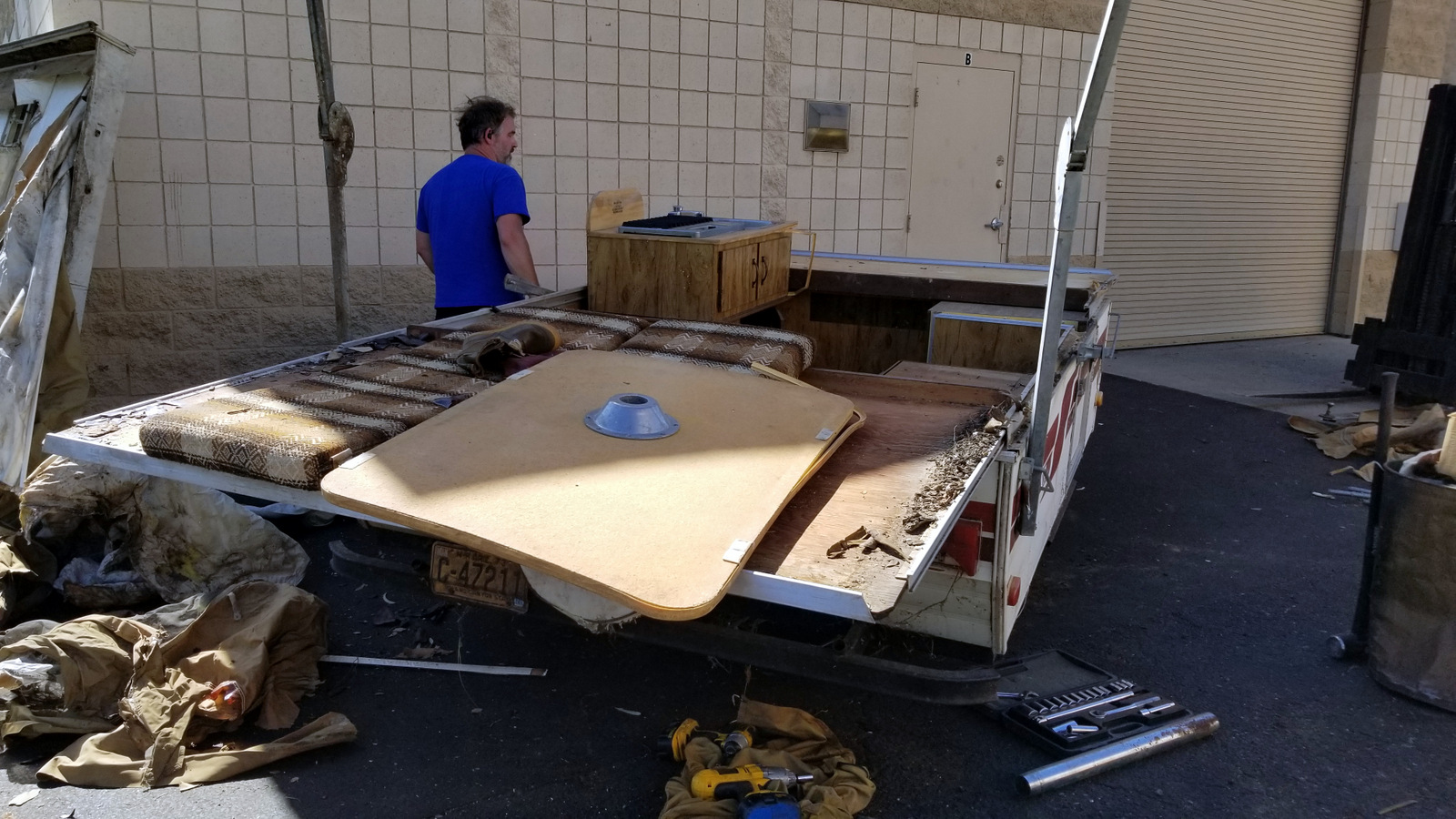 "More than fair. I'll look for the title and see if I have an extra tire. You're not dragging her anywhere with those shoes."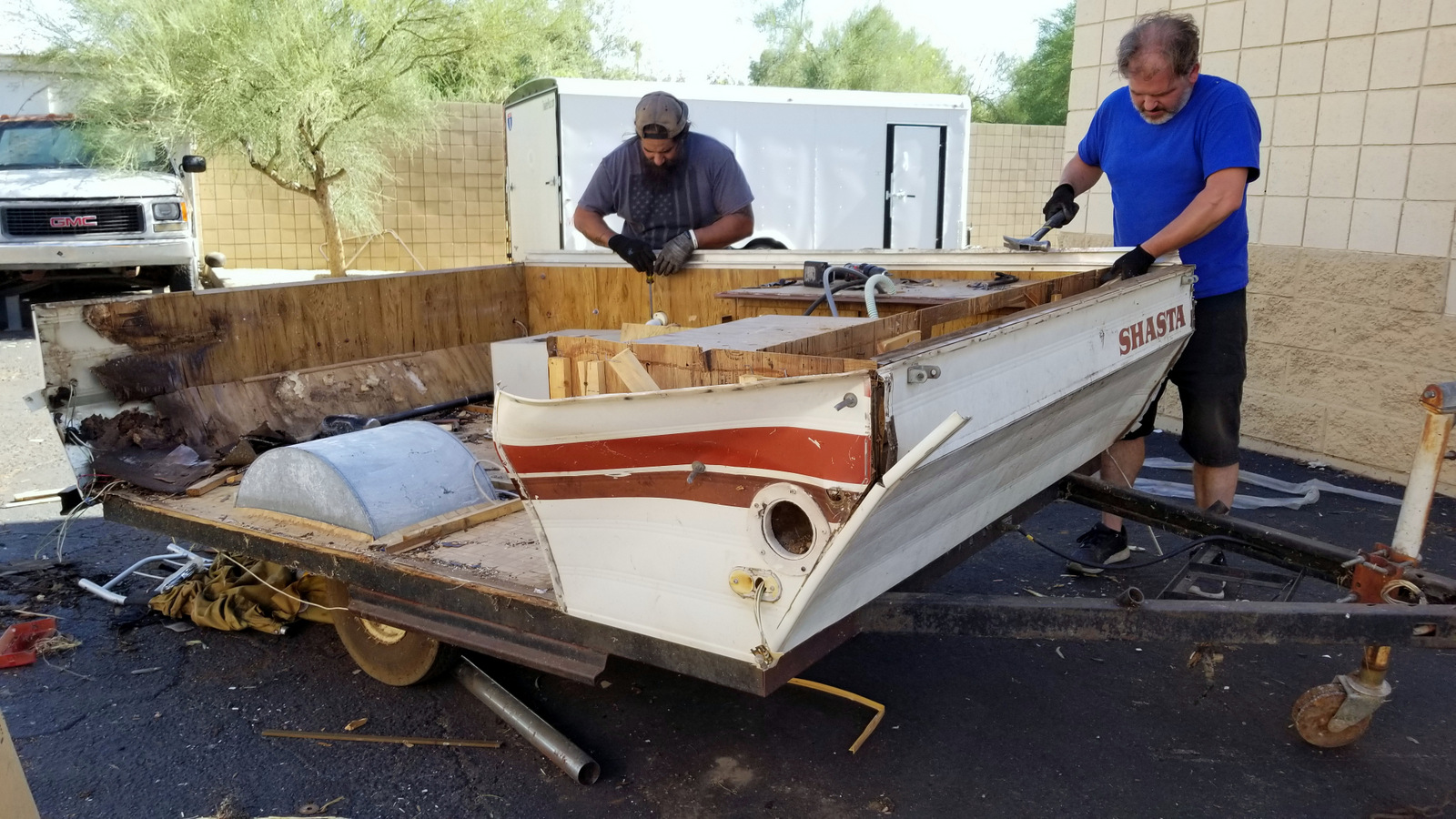 And so our trek began.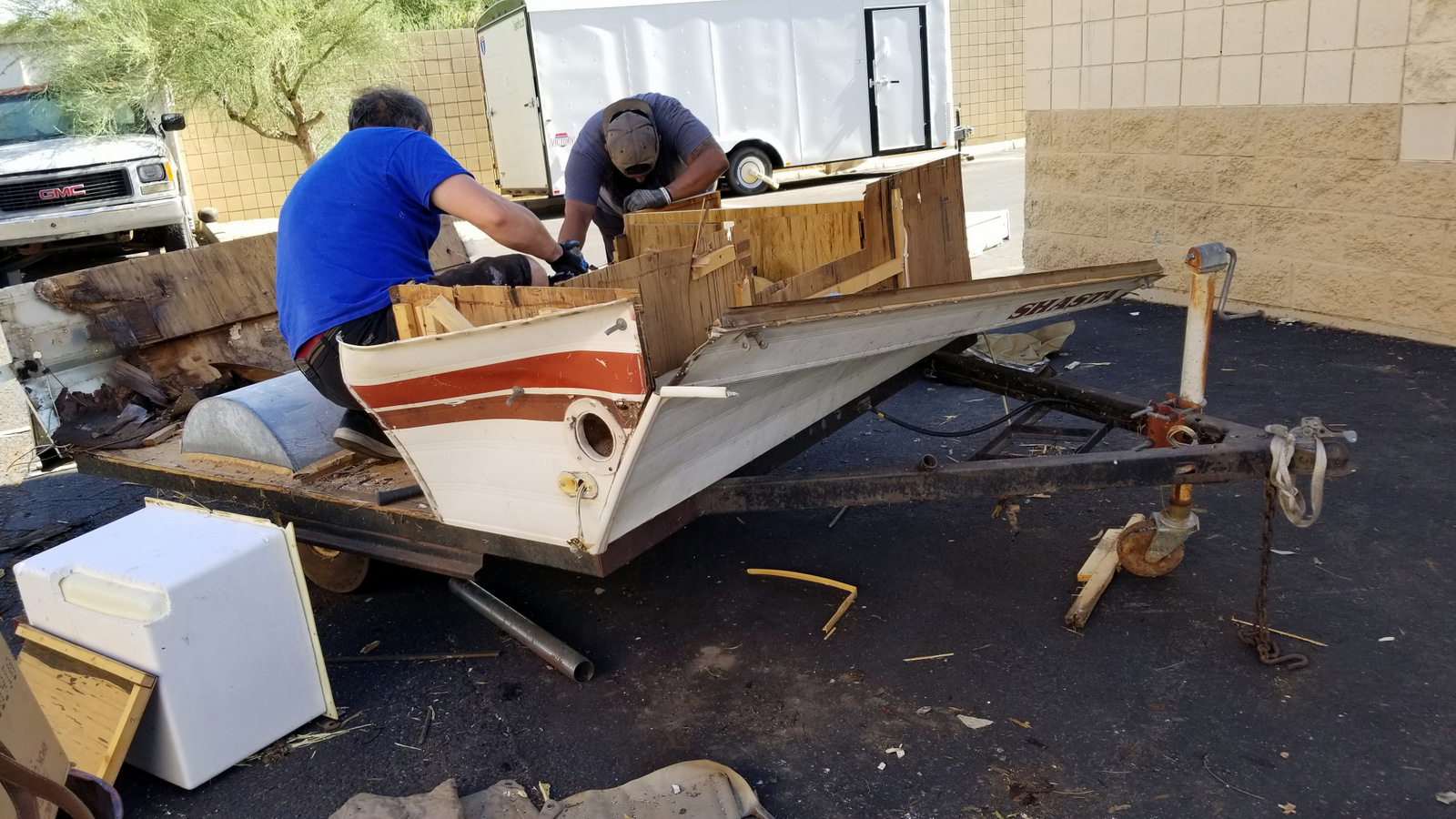 I pulled this seasoned lady to the metal fabrication shop with an idea in mind. Breathing new life into those great bones. I need a trailer. This trailer needs some love. Begin the Upmodel!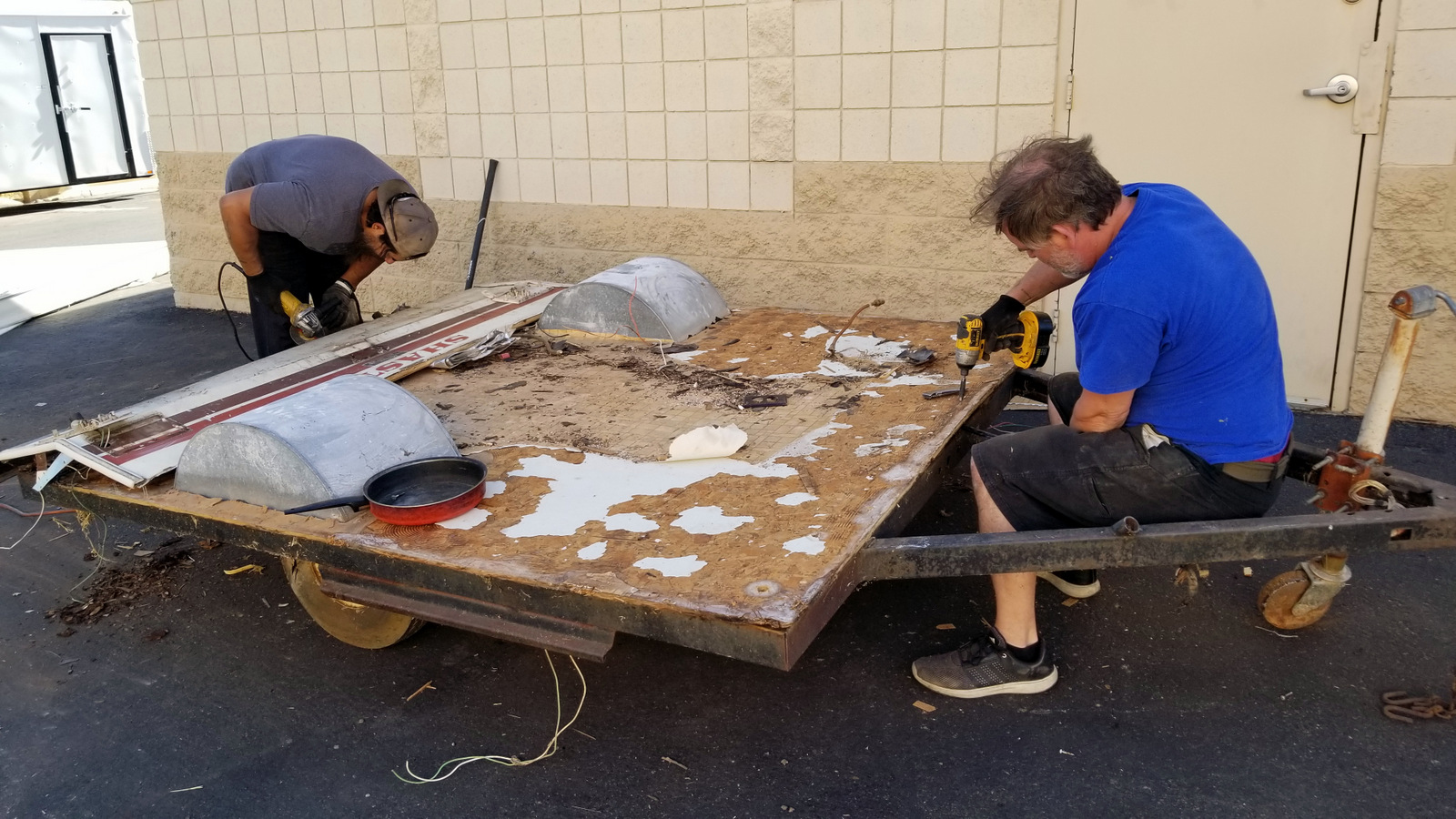 During the makeover, I found some memories that told stories of adventure and family feasts. This little dame was romping through the wilderness, taking her family to places where the campfire & stars are the only light. I became even more determined to add some life to such a great foundation.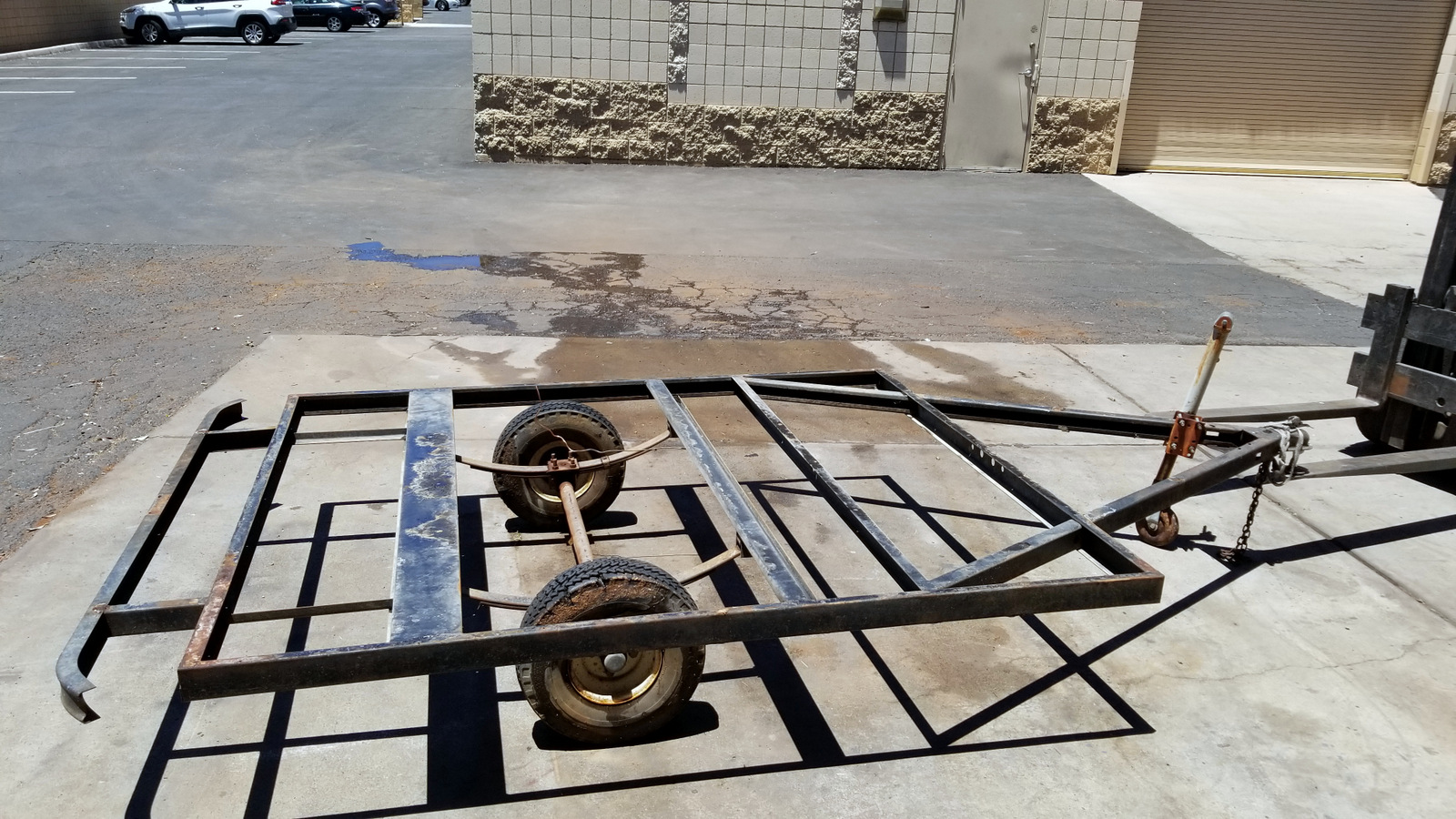 With the help of some friends and my local metal fabrication shop. The process began. Why not buy a new trailer, you might ask? COVID made them scarce & I couldn't find one! At least not one that fit my criteria: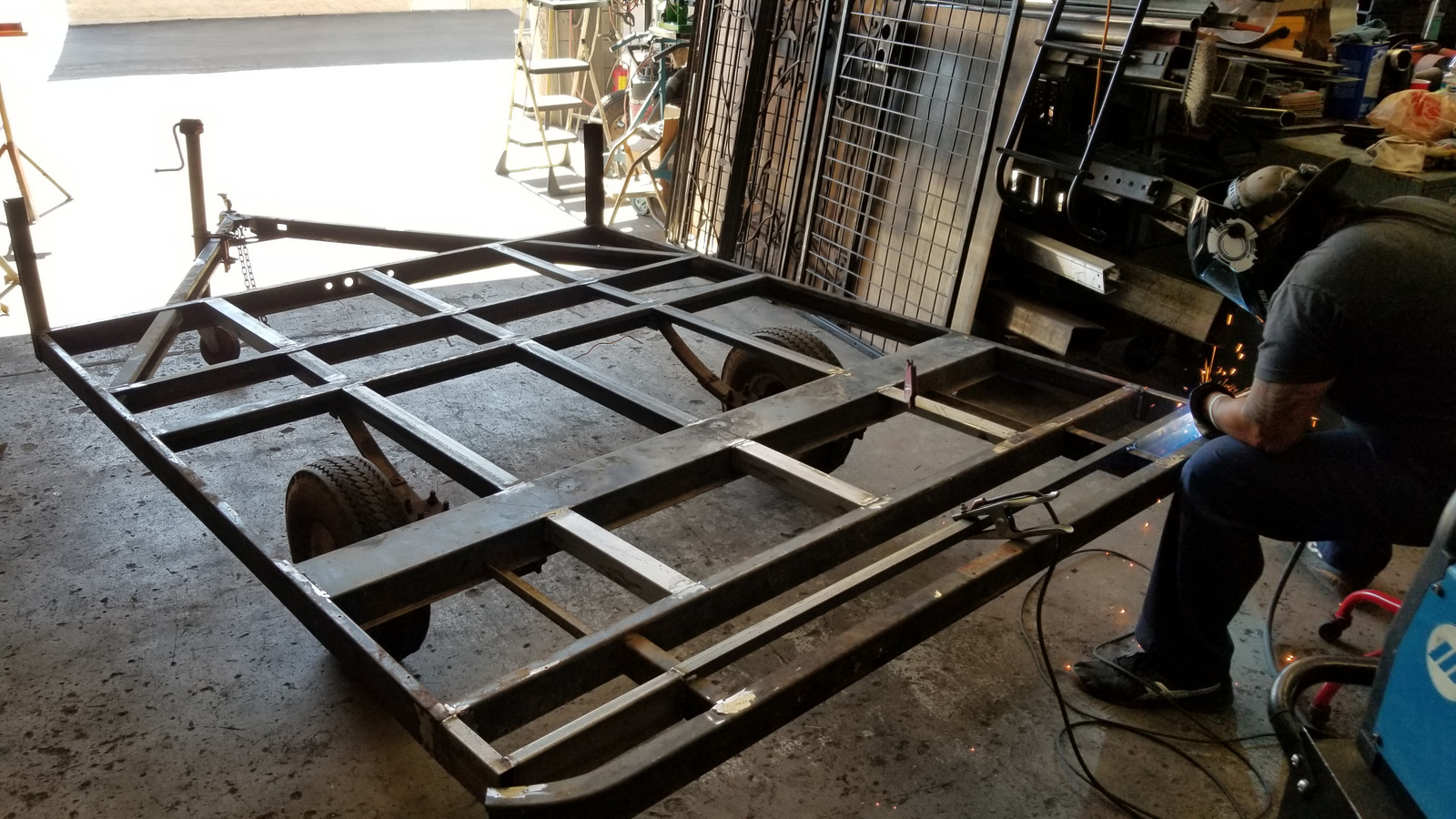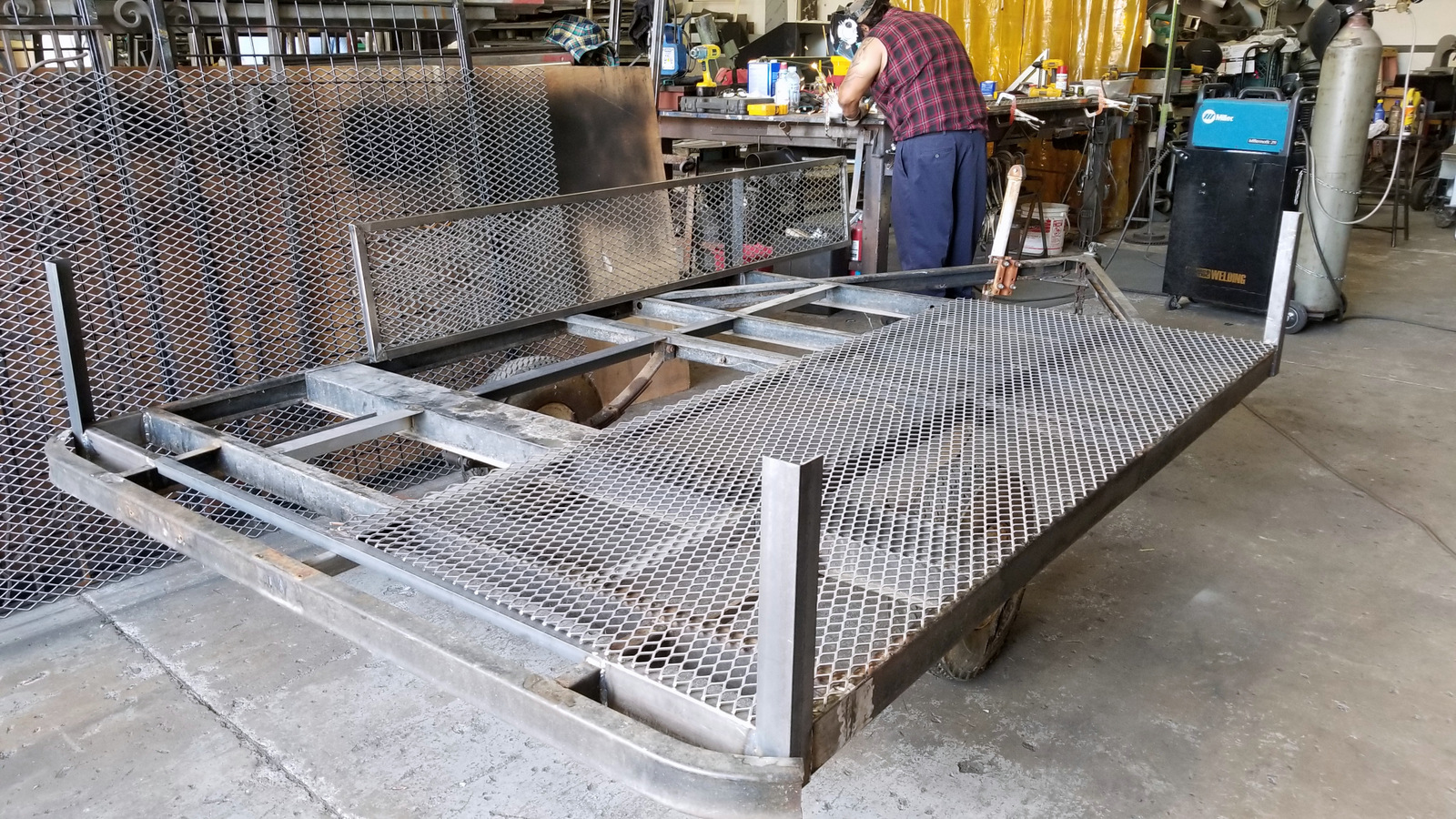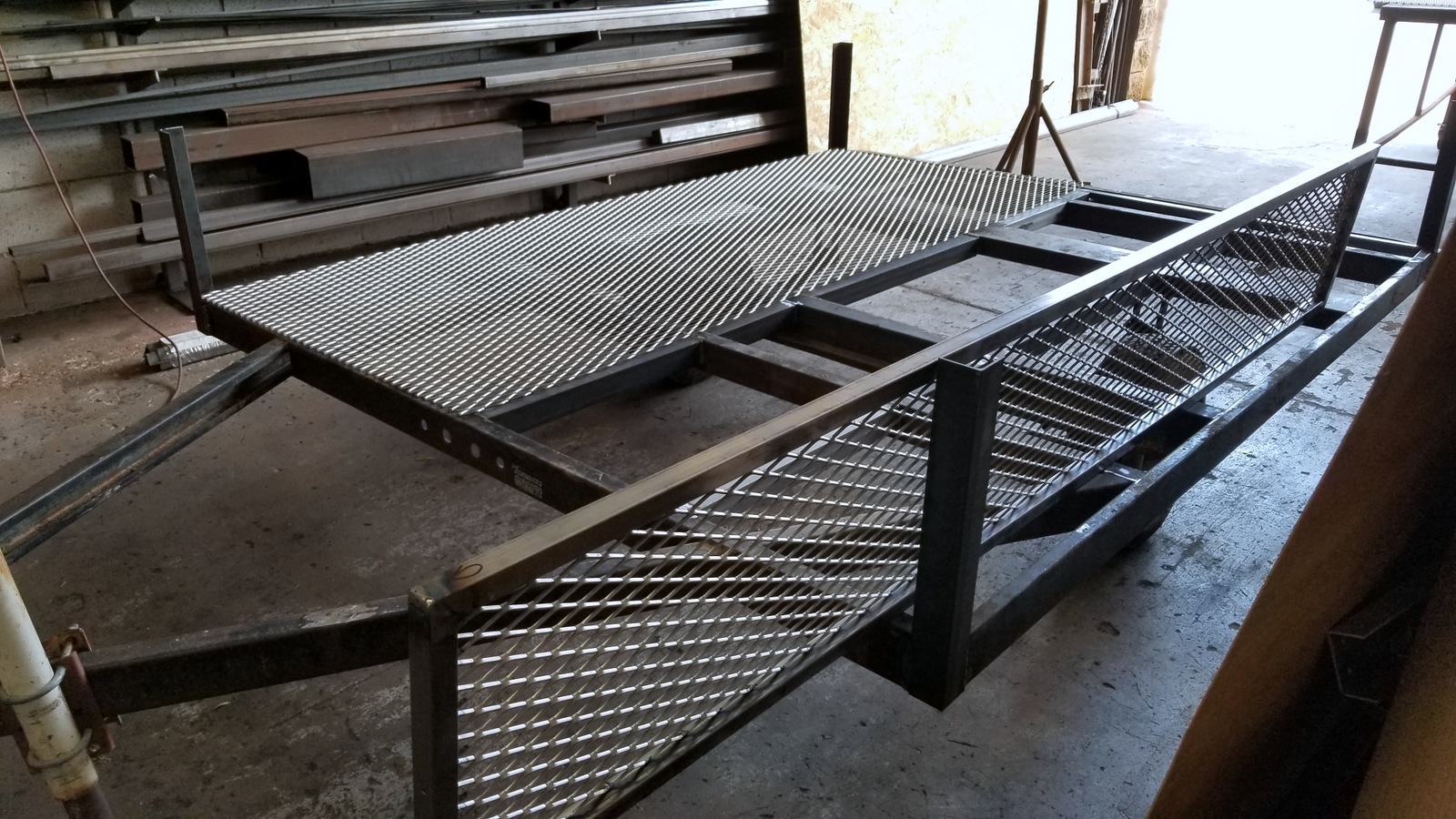 Medium size.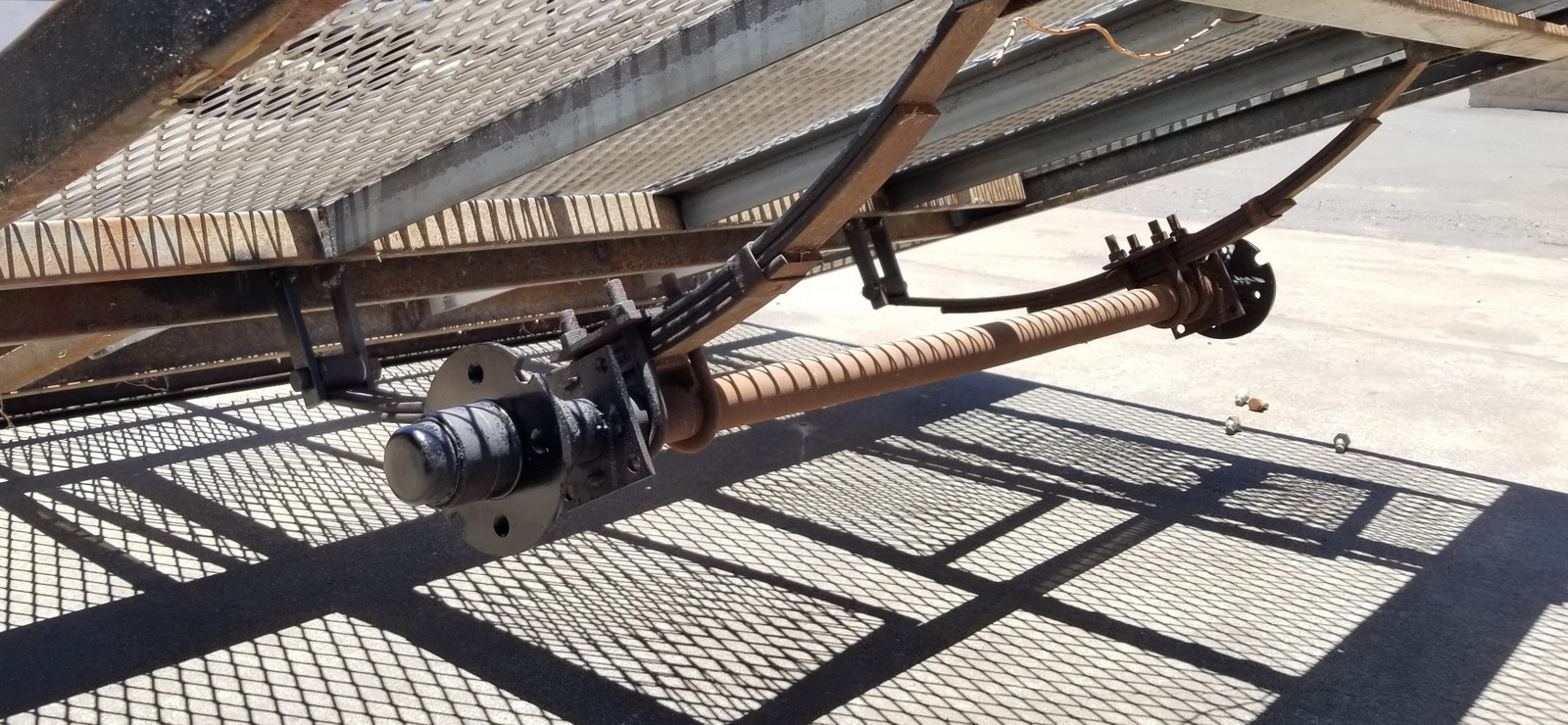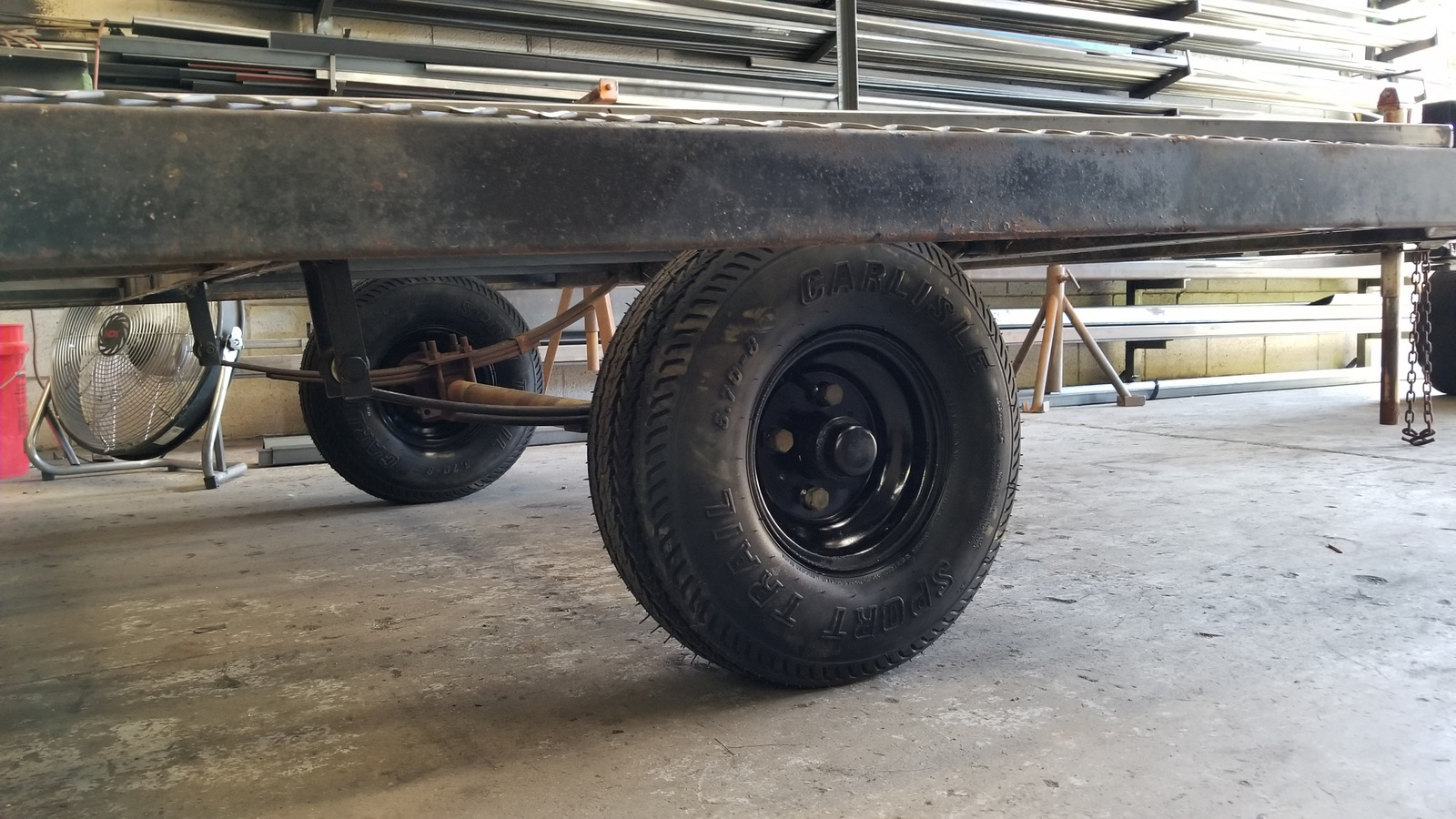 Single axle.
Removable side & back panels.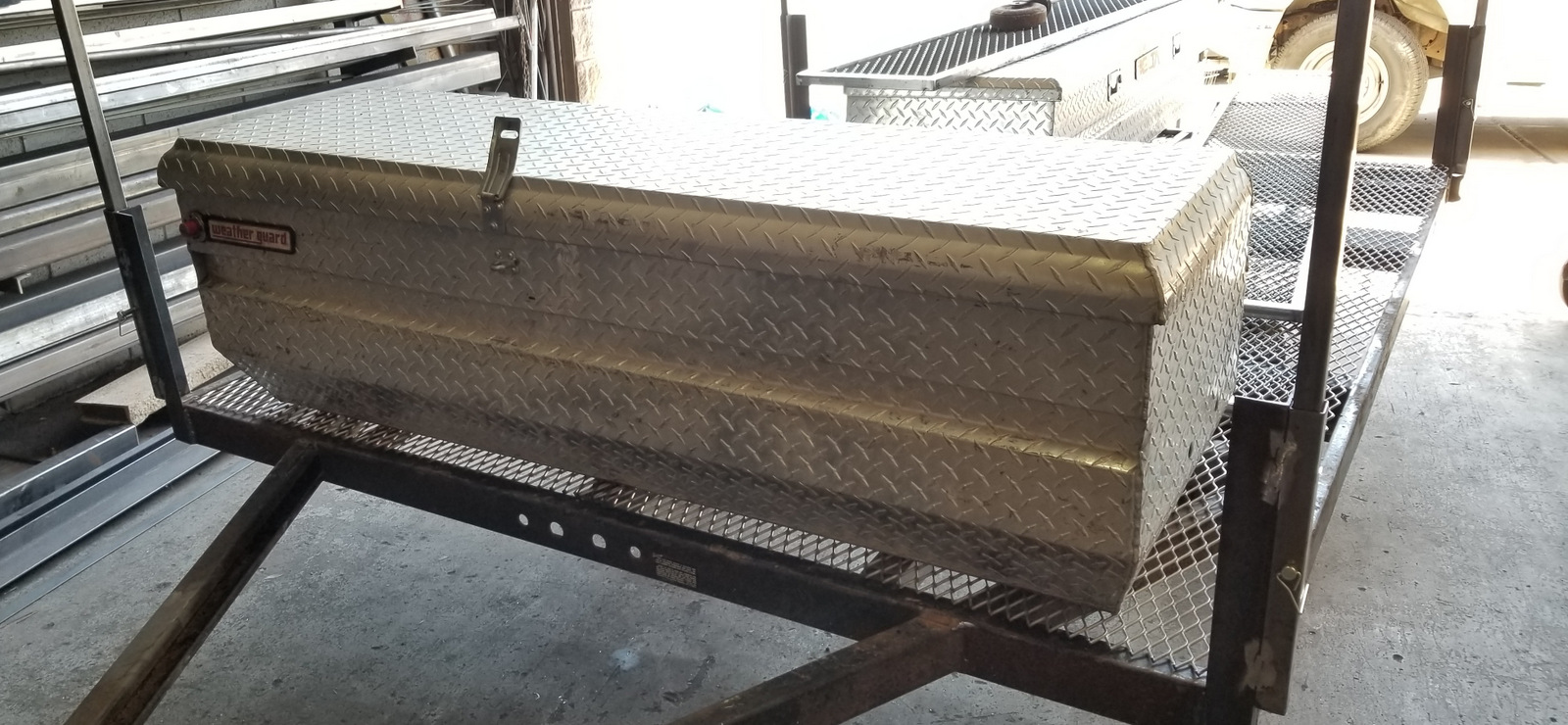 Room for a toolbox.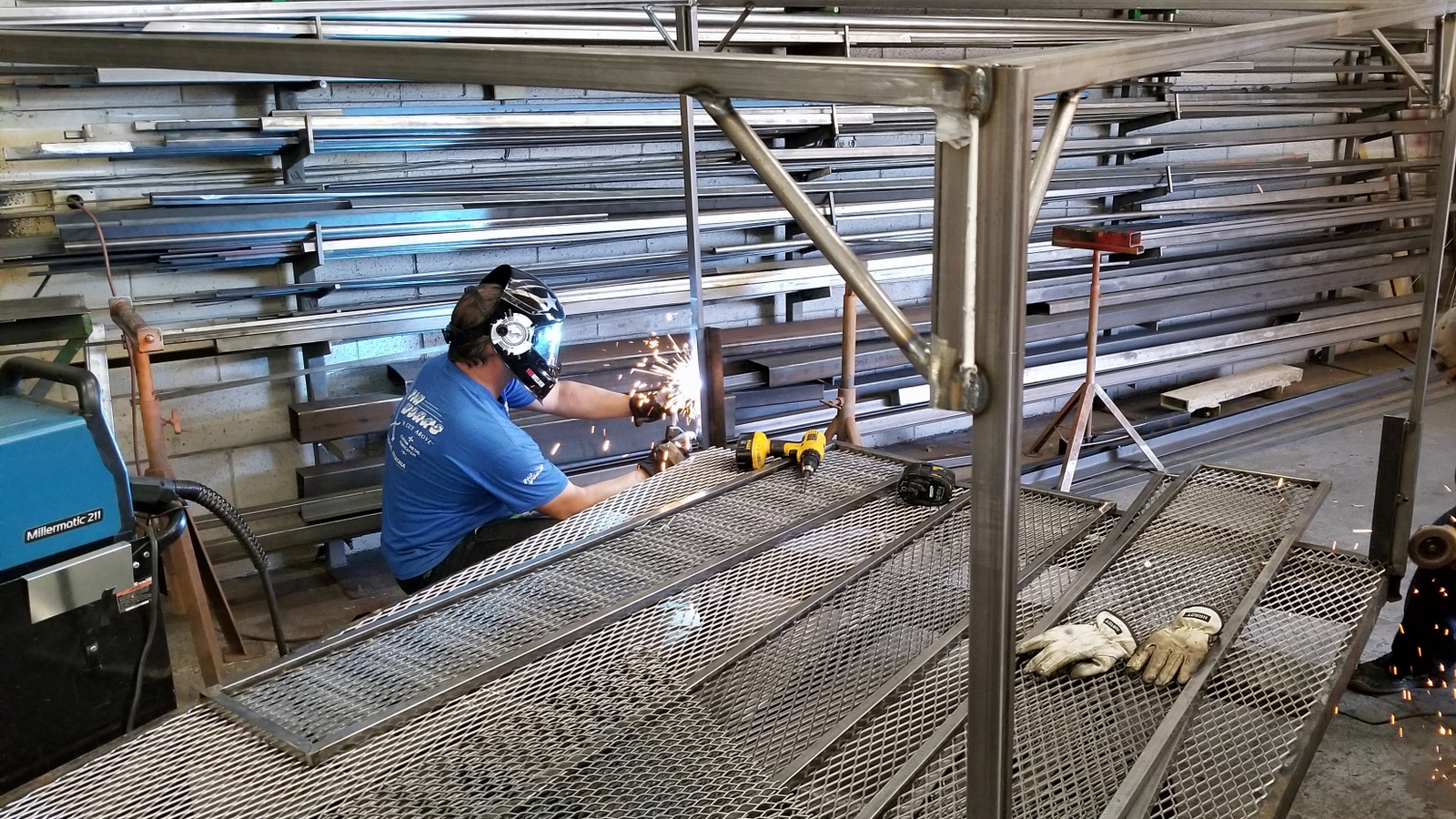 Removable rack for my boat, canoe, kayak, or ladder.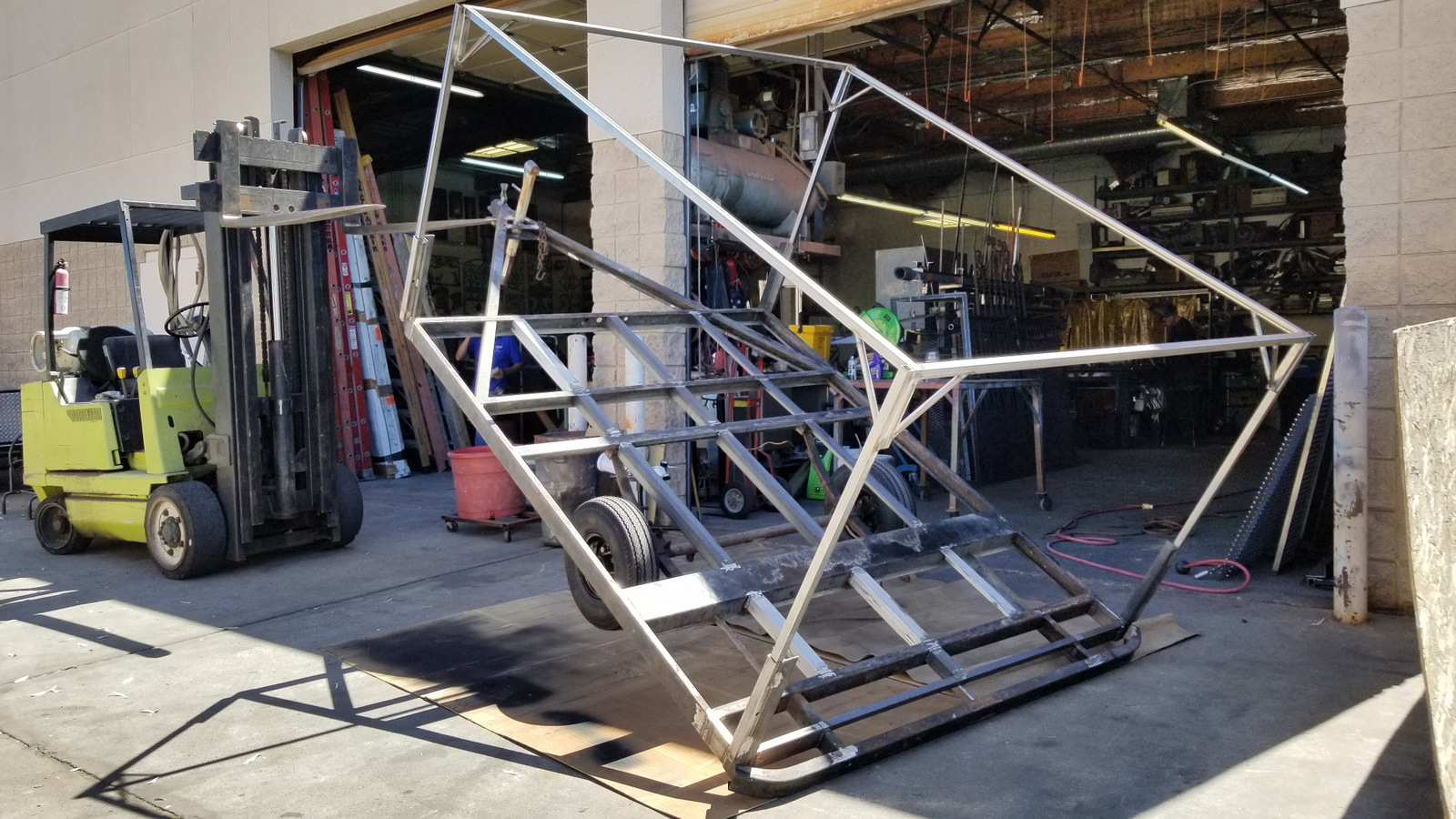 Extra rings for tying things down.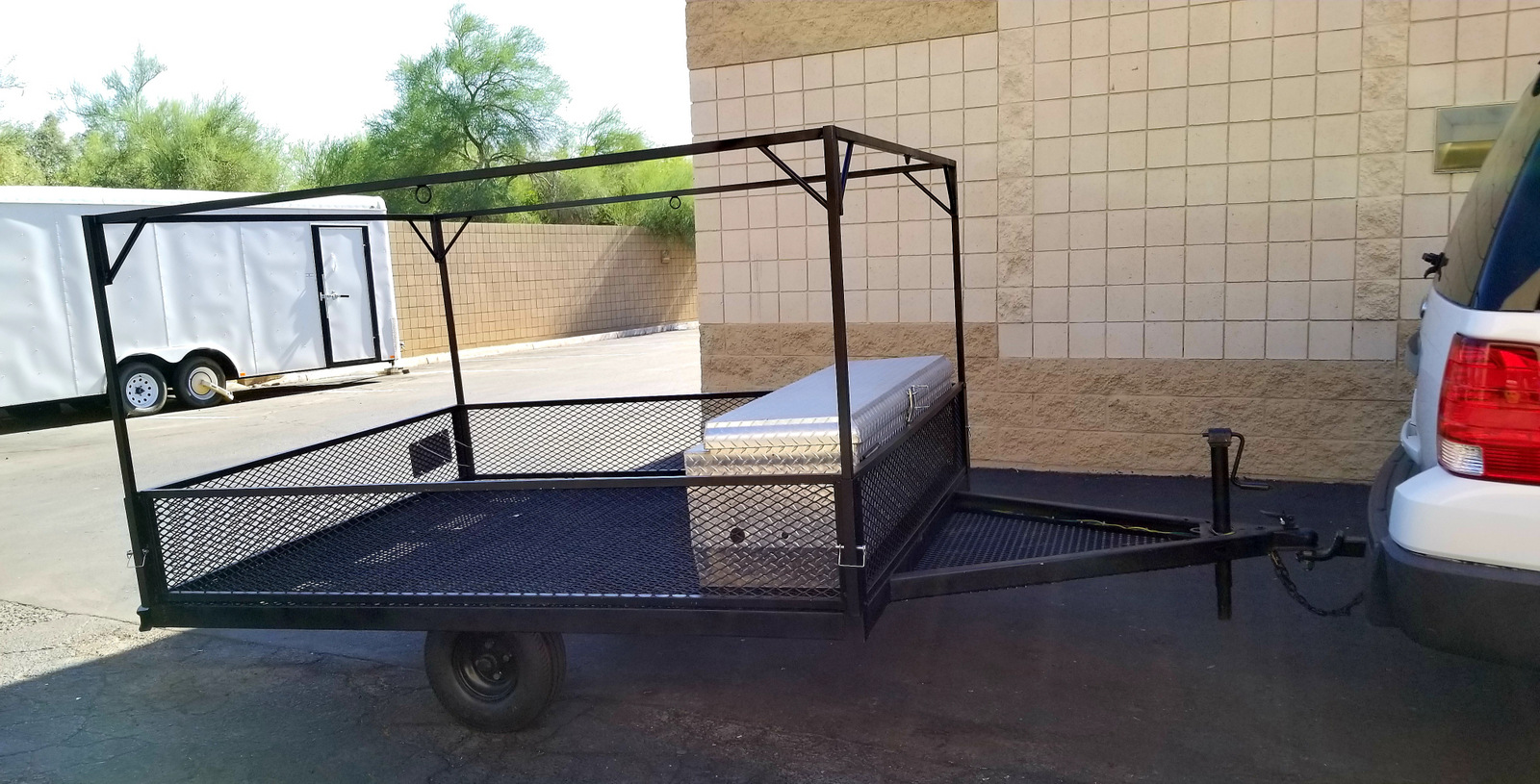 A trailer that at 5′ 2″ tall I can push around by myself.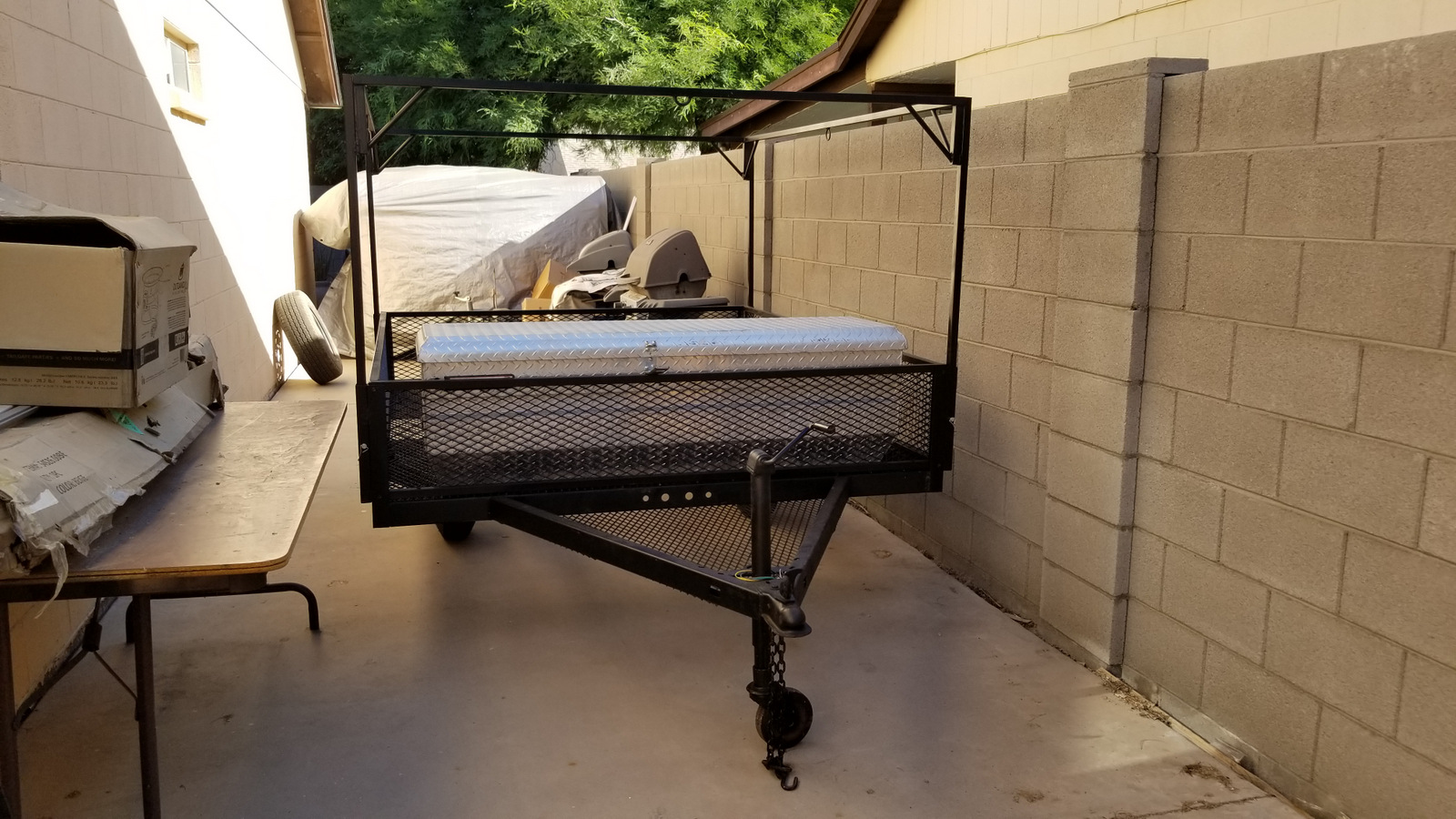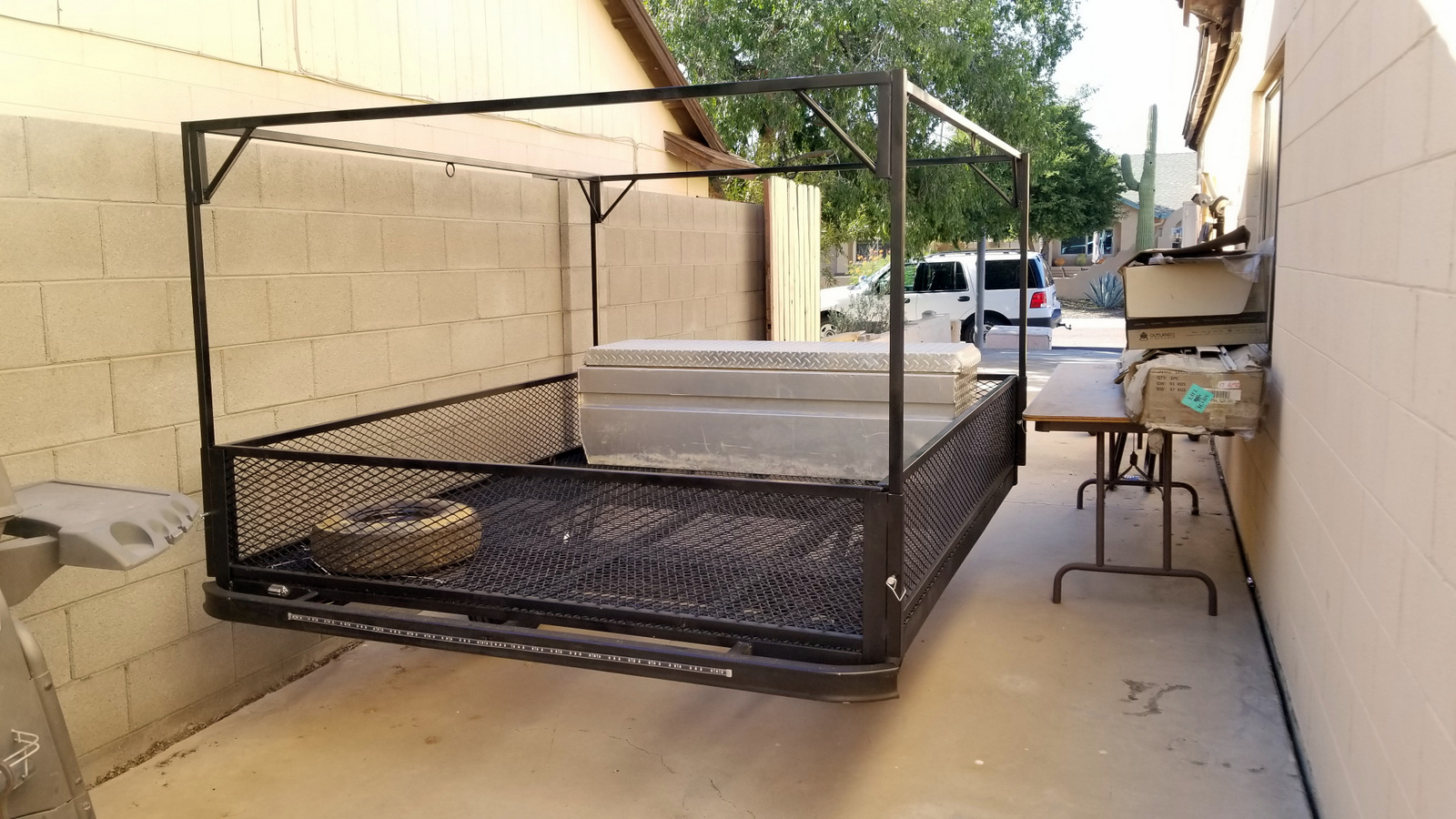 Hello, new opportunities and adventures! She fits perfectly in my side yard. I can quickly load up all my camping gear, boat & motor! What an education I received! Trailer tires, axle, LED towing lights, weight limits, height limits, and so much more.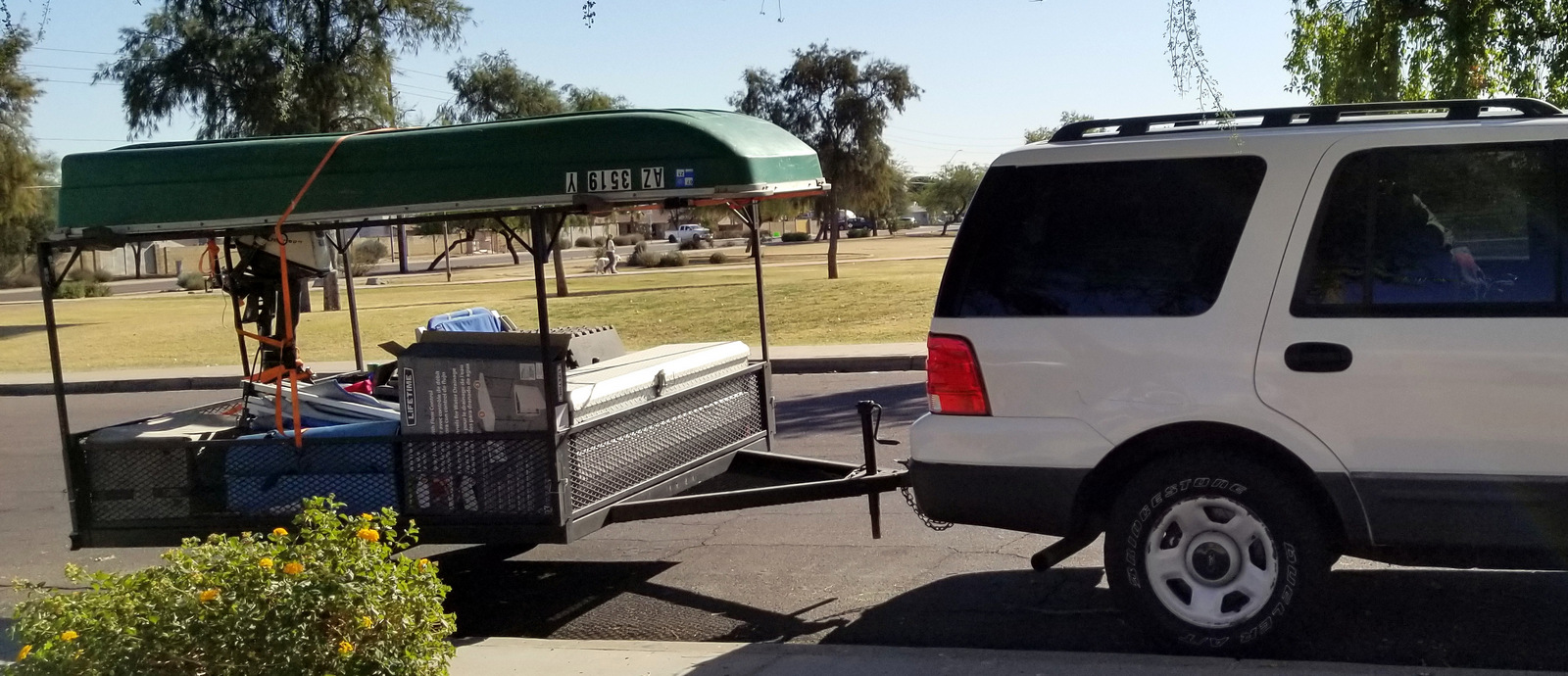 When my camping friends saw my universal trailer, they started looking at finding a hidden gem of their own. There's no wrong way to camp like a girl. Going places. Doing things.
Do you have a DIY project you'd like to do but don't know where to begin? Please send me an email. Maybe it's something we can do together!