By Valynda Rankin, Florida Girl Camper Guide
Ochlockonee (O-chee-lock-o-nee or Ock-lock-o-nee) is a native American word meaning "yellow waters."  The Ochlockonee River is a combination of brackish water, tidal surge and fresh water giving it its unique color and unique name. The river is pristine, clear, and quite deep and it empties into the Gulf of Mexico. The Ochlockonee River State Park is a beautiful location to view this river and see what Florida used to be like.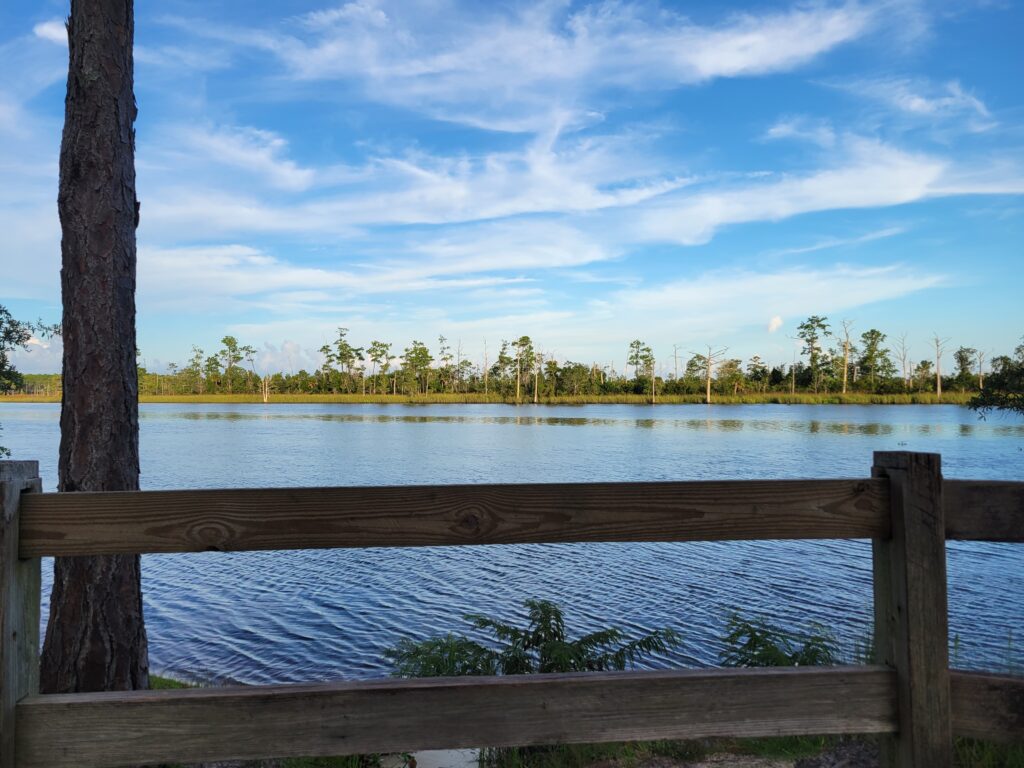 The Ochlockonee River State Park is 528 acres of land. It became a state park in 1970. The park has shorelines on both the Ochlockonee River and the Dead River. Plus, it shares a boundary with the St Marks Wildlife Refuge.
What makes Ochlockonee River State Park so unique is the longleaf pine forest. This forest has been successfully preserved and is considered one of the best in the world. Historically, Florida was covered with longleaf pine forests. This park is one of the few chances to see what Florida looked like back then. It is a uniquely beautiful and calming site.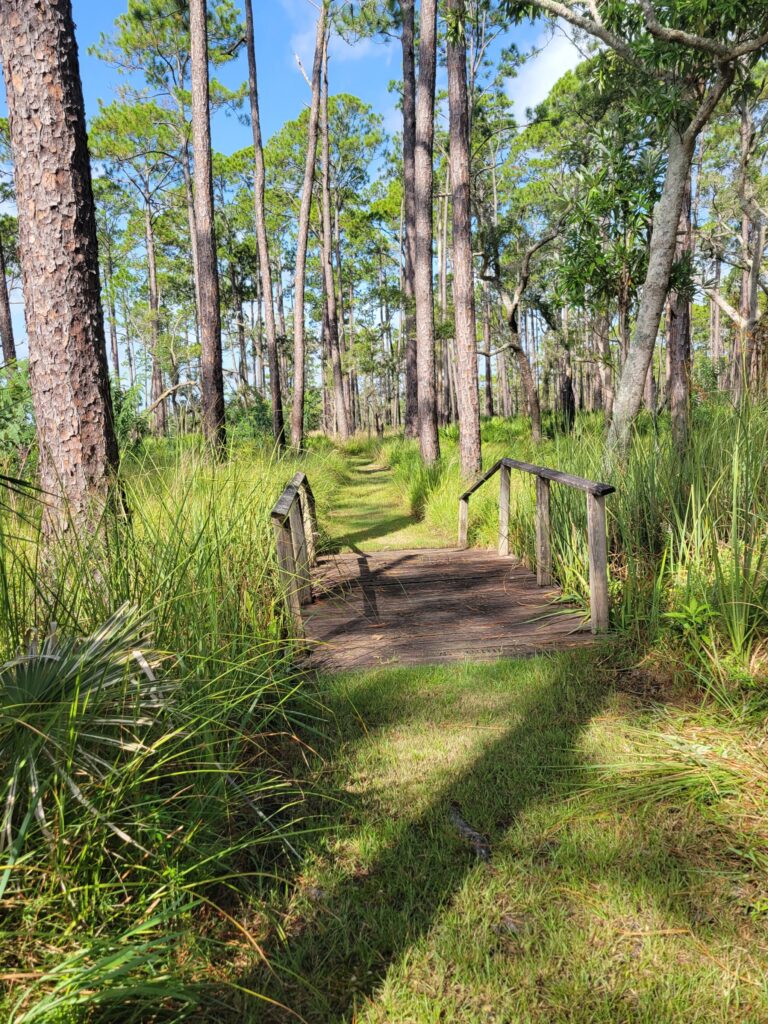 This park is famous for its red-cockaded woodpecker. Not only were the woodpeckers feathers important during the civil war, but its unique nest construction also makes it a keystone species. The bird builds its nests only in live longleaf pine trees. They choose trees that are infected with Red Heart Disease. But a tree does not usually get infected until is is over 70 years old. It can take 6 months to 6 years for them to build a nest! The woodpeckers work together as a community to forage, roost, and nest. Other species "steal" the woodpecker's nest for their own use. The woodpecker is considered a keystone species because so many other species rely on it for their survival. Unfortunately, the red-cockaded woodpecker is on the endangered species list. You can learn more about the red-cockaded woodpecker at: Endangered Red-cockaded woodpecker | Florida State Parks 
What to do at Ochlockonee River State Park
Birding and animal watching
Birding is popular at Ochlockonee River State Park not just for the red-cockaded woodpecker. In addition, you can see the Bachman's sparrow, osprey, bald eagles, and many types of hawks. The park is also an excellent location for spotting migratory birds. Even if you do not see awesome birds, you might see some other amazing animals. The park is also famous for their albino squirrels. I spotted these two on a hiking trail early one morning!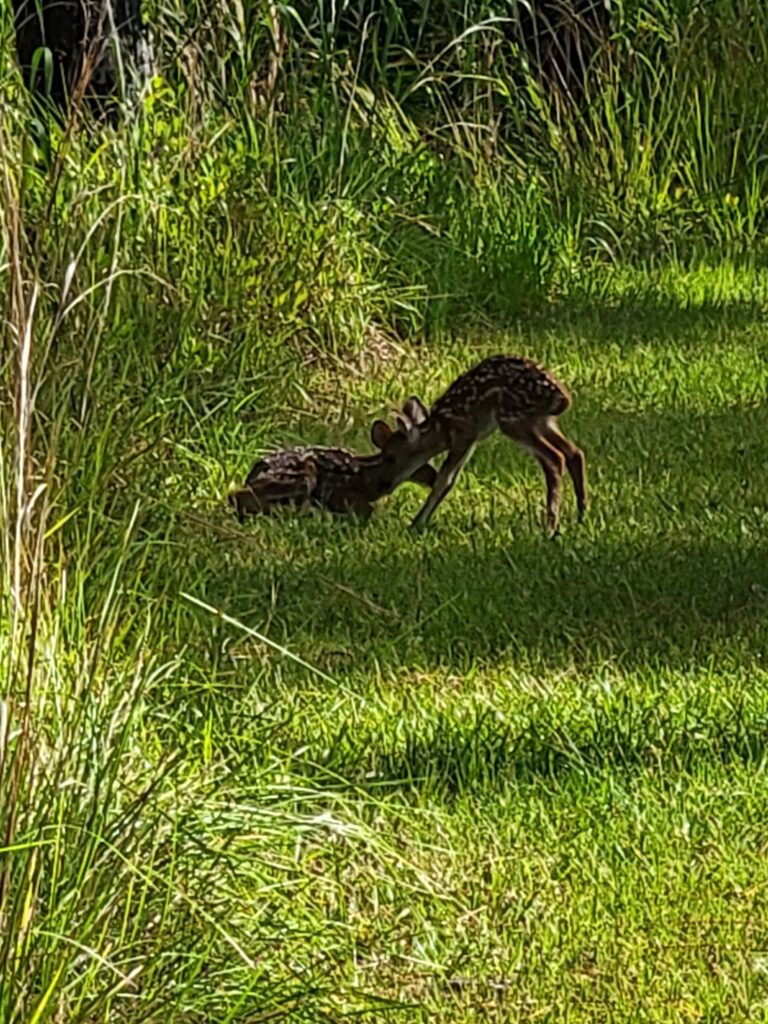 Hiking, Swimming, Star Gazing
The park has two designated hiking trails: Ochlockonee River Nature Trail and Pine Flatwoods Nature Trail. Plus, there is a Swimming area in the park on the Dead River. It is open during the day. Also, the park is free of light pollution. You will enjoy some of the best star gazing of your life each night! There are several benches along the river where you can sit and enjoy the breathtaking view. 
Kayaking and Canoeing
Kayaking and canoeing at Ochlockonee River is an endless pleasure. There are miles and miles of tidal creeks and rivers to explore in this area of Florida. Maps of the area are available at the ranger station. Canoes, kayaks, and paddle boards are available to rent at the ranger station for $20 per day. The boat ramp is an accessible launch site.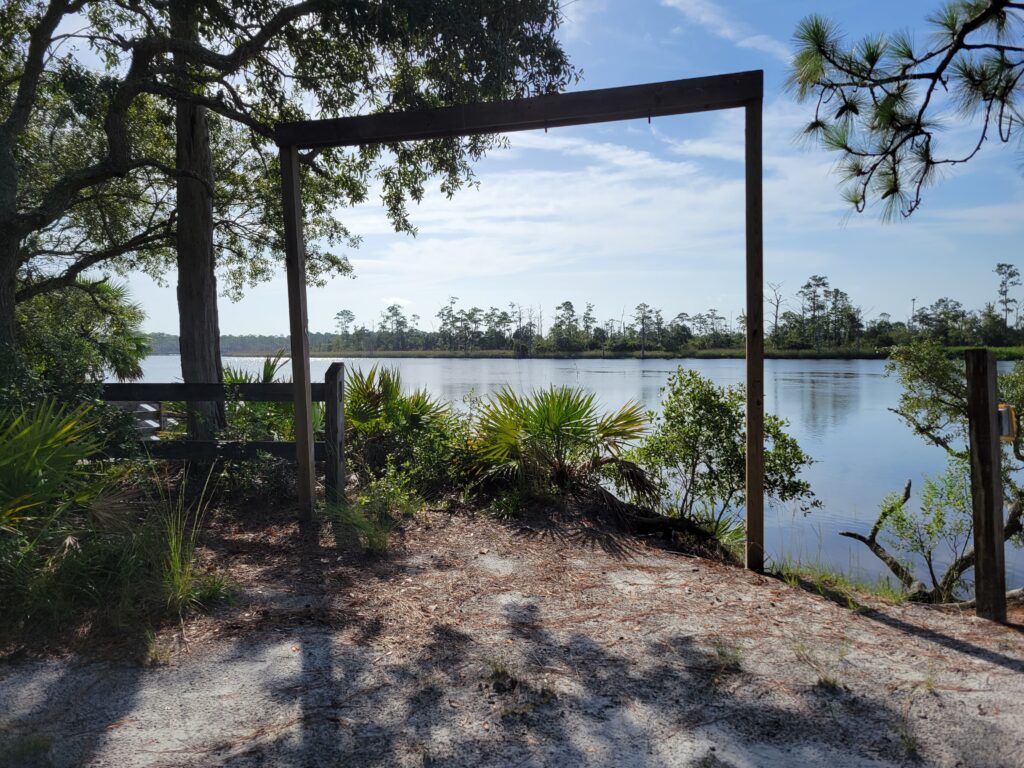 Camping
Camping is popular at this park with each site having 50-amp service (bring an adaptor if you need 30 amp!), fire ring, picnic table, potable water, and clothesline. A shower house provides public restrooms, hot showers, an outside sink for washing dishes and water fountains. The maximum RV length is 40 feet. Camp sites are $18 per night with a $6.70 reservation fee. There is a $7/night fee for electricity, water, and sewer (this does not apply to tent campers). Pets are welcome at the park on a 6-foot leash (or less) and cannot be left unattended. 
Park Information
Ochlockonee River State Park is open from 8am to sunset daily. Admission to the park is $4 per car with up to 8 people ($2 for each additional person) or with your Florida Park Annual pass ($60/year). You can make a reservation 11 months in advance at: Stay the Night | Florida State Parks
Ochlockonee River State Park is located at 429 State Park Road Sopchoppy, Florida. It is in Wakulla County.
Valynda Rankin |Girl Camper Florida Guide

Connect with Valynda & the Girl Camper Groups
Facebook Page – This is where we share general Girl Camper news, events and more. Girl Camper | Facebook
Facebook Group – Please, join the women only Florida Group so you can participate in this supportive and fun community!  Girl Camper – Florida Group | Facebook 
Events – Be sure to check out the Girl Camper Events I'm hosting.