This cutie campground is nestled in the heart of Osage County just West of Bartlesville Oklahoma. It quickly became one of my absolute favorites, mostly because of the cozy layout and size—there are 20 RV sites with electric and water, plus an additional 23 tent sites in another loop up the hill. The RV loop is surrounded by woods and you have to drive a bit to get back to the fishing and boating areas. There are two small lakes/bodies of water: Lookout Lake and Sandy Creek for fishing bass, crappie, catfish, and more.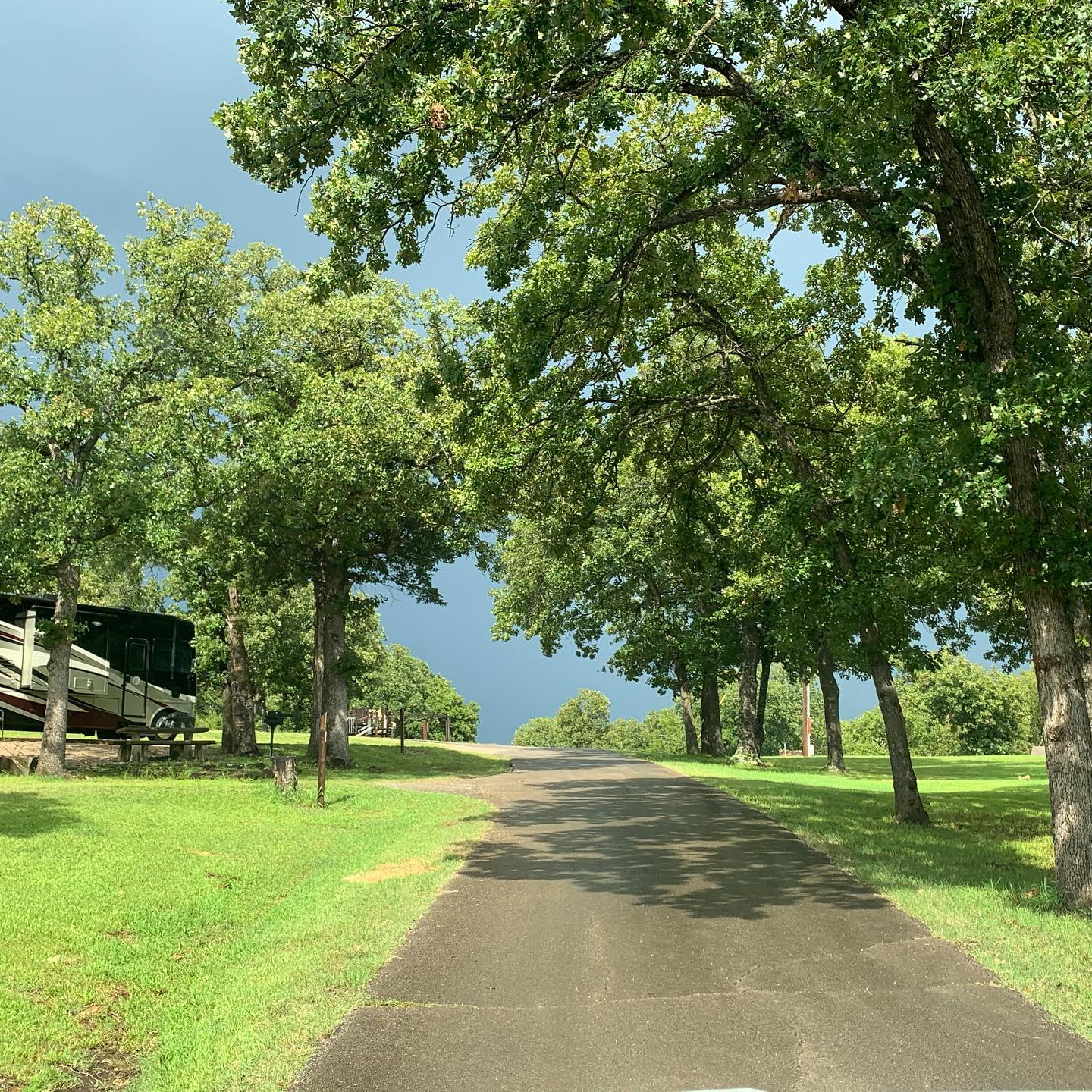 I've camped with the girl posse here, as well as family friends and everyone loves it for the same reasons. Last year, we ventured out in October and it got colder much quicker than we expected. So, we took advantage of the "wall" tents they rent on a nightly basis and set up all of our meals and gatherings inside. These tents are huge and constructed with thick canvas so we were able to block out the wind plus had a fire going in the stovepipe fireplace. We hung our cute Halloween decorations and twinkle lights in there and everyone brought their camp chairs inside—I swear I never wanted to leave!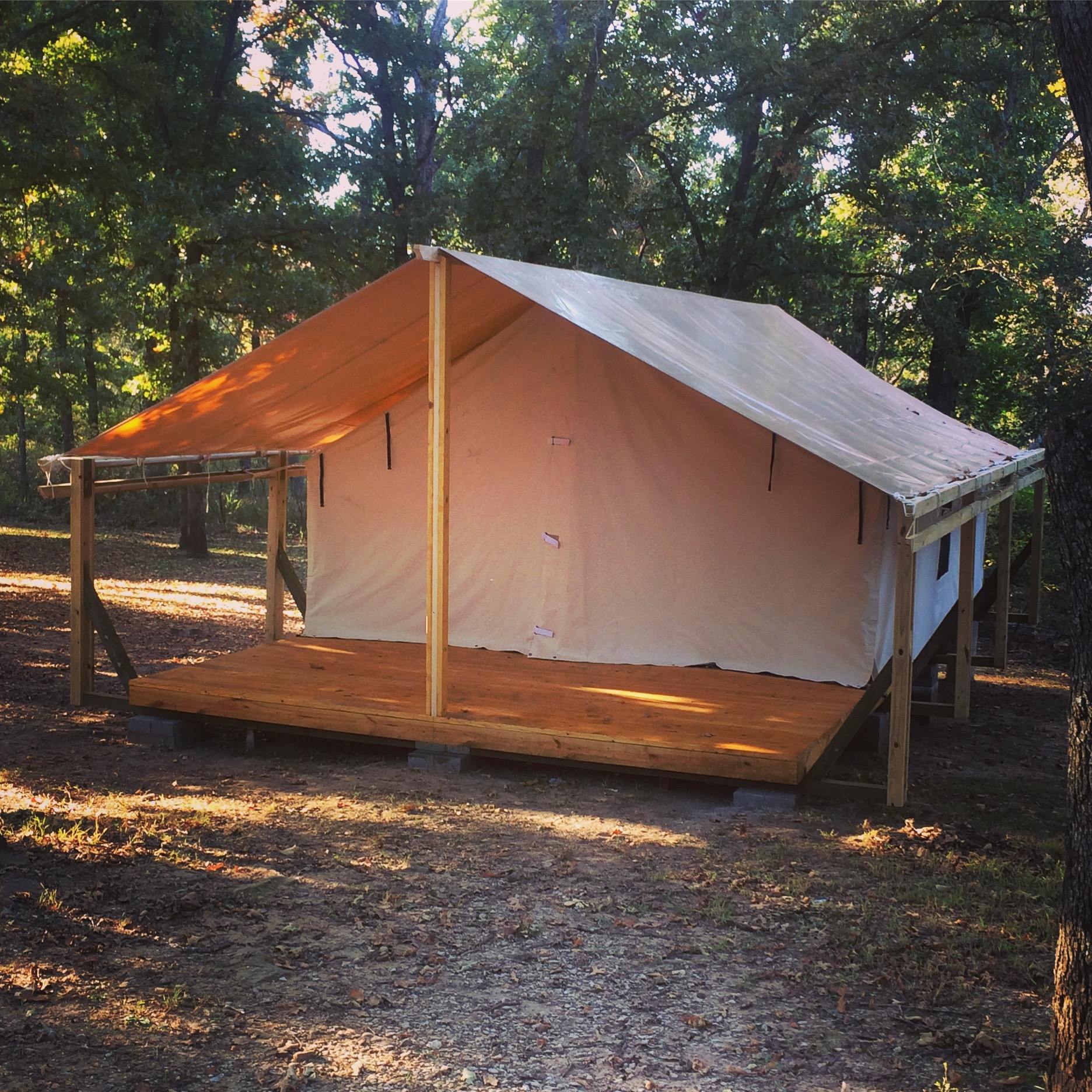 Osage Hills SP also has 8 stone native stone cabins for rent, a group camp, picnic area and pavilions, plus modern bathhouses. The park offers trails for hiking and biking, a swimming pool, tennis courts and a ball field.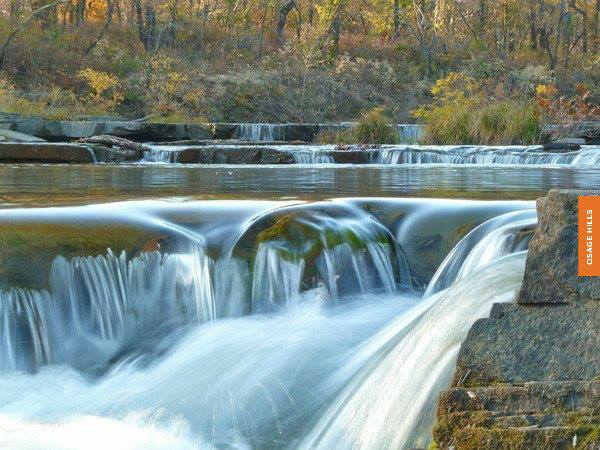 And, if you haven't heard me before, I will say it again: Osage County has so many things to do for all ages including the Tallgrass Prairie Preserve and the Mercantile by Pioneer Woman in Pawhuska (plus a load of fun shopping through town) just to name a few. Not to be outdone, Bartlesville is teeming with oil history, museums, yummy restaurants, and the famous Price Tower by Frank Lloyd Wright.
If you have been to Osage Hills and have photos, send me an email at [email protected] so I can share with everybody a taste of your experiences too!
Article written by Brenda Puckett, Oklahoma Chapter Guide