By Theresa "Resa" Leppert
In August 2021, us Iowa Girl Campers FINALLY got together for our first Iowa event!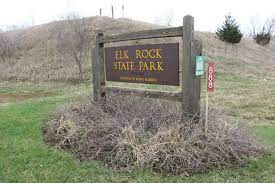 Our first event was a laid back "just camping" event. We gathered at Elk Rock State Park near Knoxville, IA – a lovely campground right on Red Rock Lake. Elk Rock is very popular with equestrians, campers, and boaters alike!
We saw a lot of horseback riders and a lot of boaters. We were in the first electric loop near the bath house. The bathroom light was spotty – sometimes on, sometimes not, so evening trips required a backup light source. The showers were all individual rooms, but boy was that water HOT!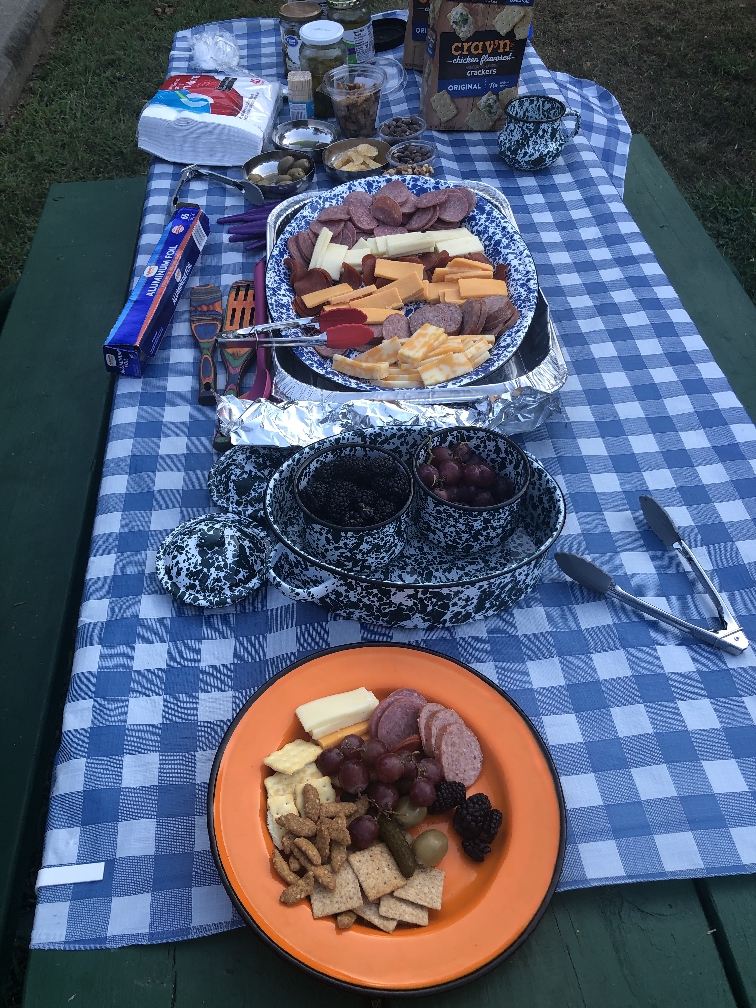 Friday Dinner – Charcuterie!
Dinner at our first Iowa event consisted of a charcuterie table put together by yours truly – I do love a charcuterie board.
After dinner, I handed out little swag bags – thank you, Marcy, for the donation to the bags! One bag had an extra item, a little pouch of "Funky Flames."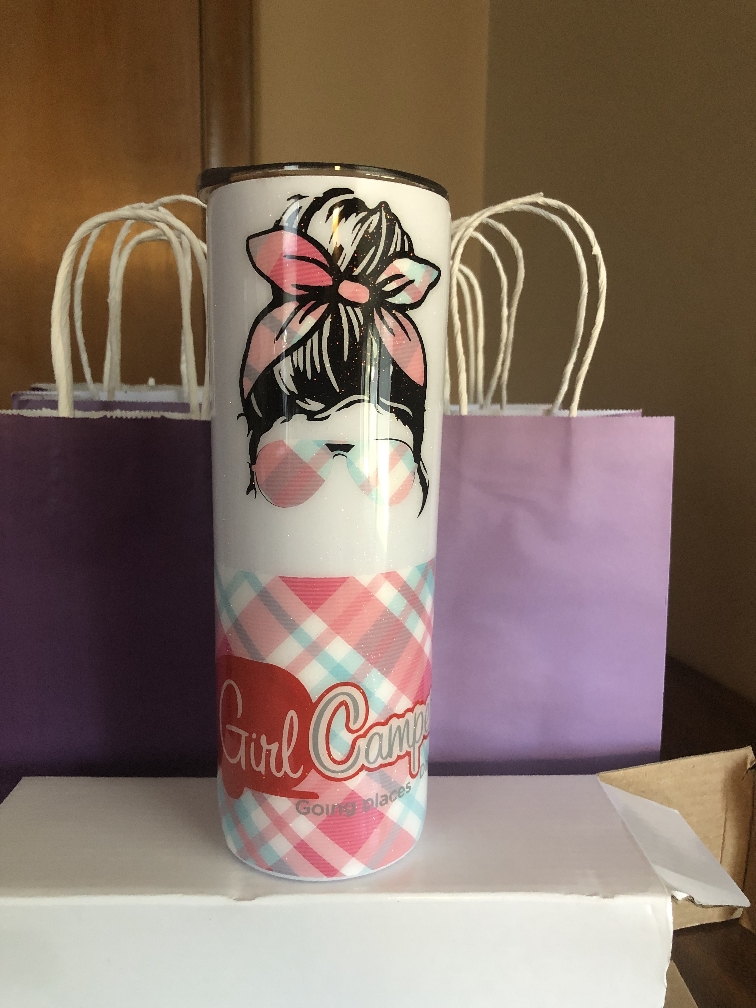 Jan picked that bag – and she won a custom Girl Camper travel tumbler that a friend made. Congratulations, Jan! Somehow I missed getting a pic of Jan with her tumbler! 🙁
Thank goodness for AC!
Friday was a scorcher. I mean miserable. Thank you, LORD, (and to my husband for retrofitting it) for my air conditioner. We had a bit of a thunderstorm that night, and of course, the breaker on the electric post popped off right in the MIDDLE of that storm. It was too darn hot to wait, so I dashed out into the rain in my PJs to reset the breaker so my AC would keep going.
Saturday was all about Pella!
Saturday morning, we took off for Pella to do some touristy stuff. We visited the famous Jaarsma (pronounced "Yarma") bakery for Dutch letter pastries, did some shopping, and visited the giant windmill and museum/shop. We finished up with a late lunch at the famous Meat Market and Brewhuis. Several of us had the bologna Reuben sandwich. It was to die for!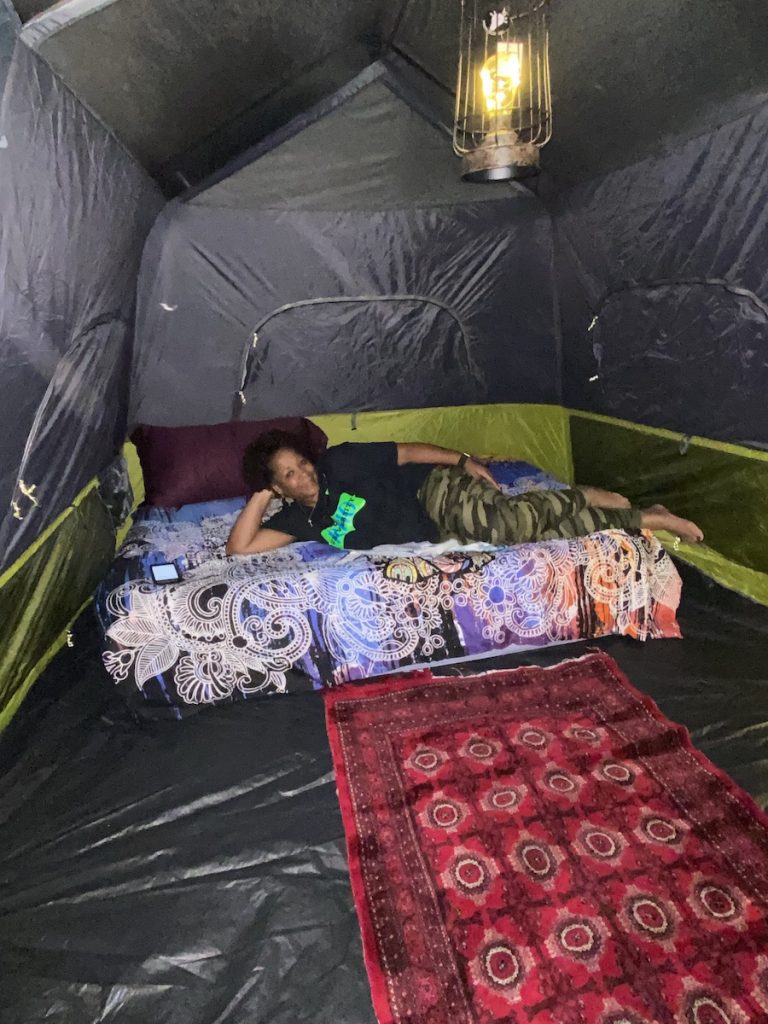 What a fun group!
We had a great group of ladies! Marcy and her sister Peggy, Jan, Rhonda, and Karen and her three pooches! Dinner both nights was a smorgasbord – we always have way too much food!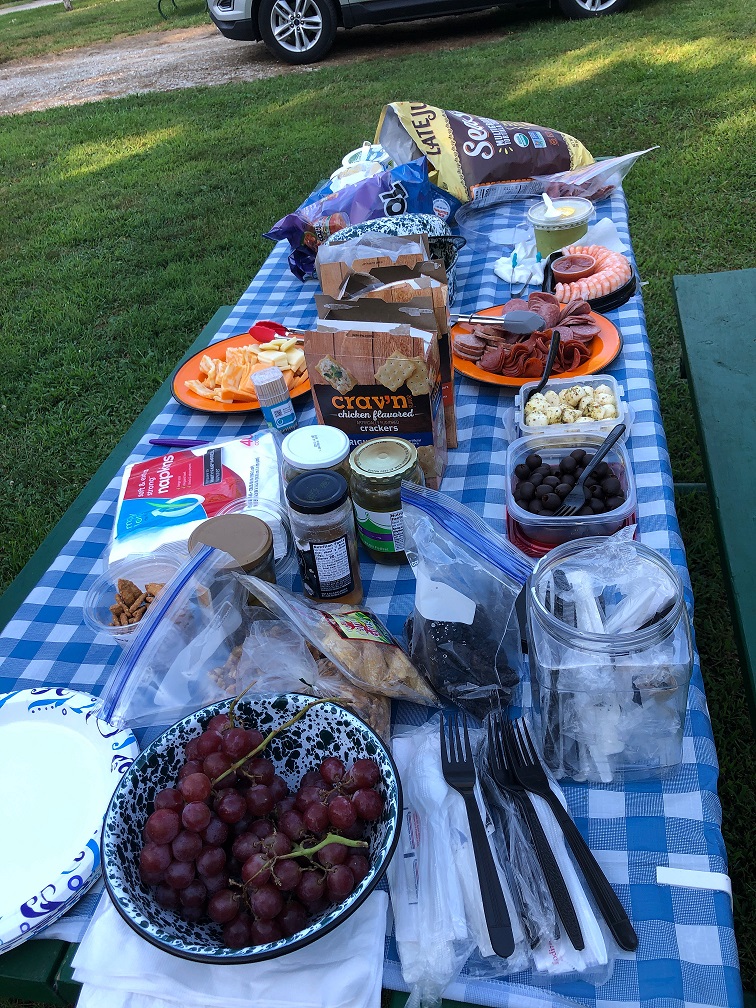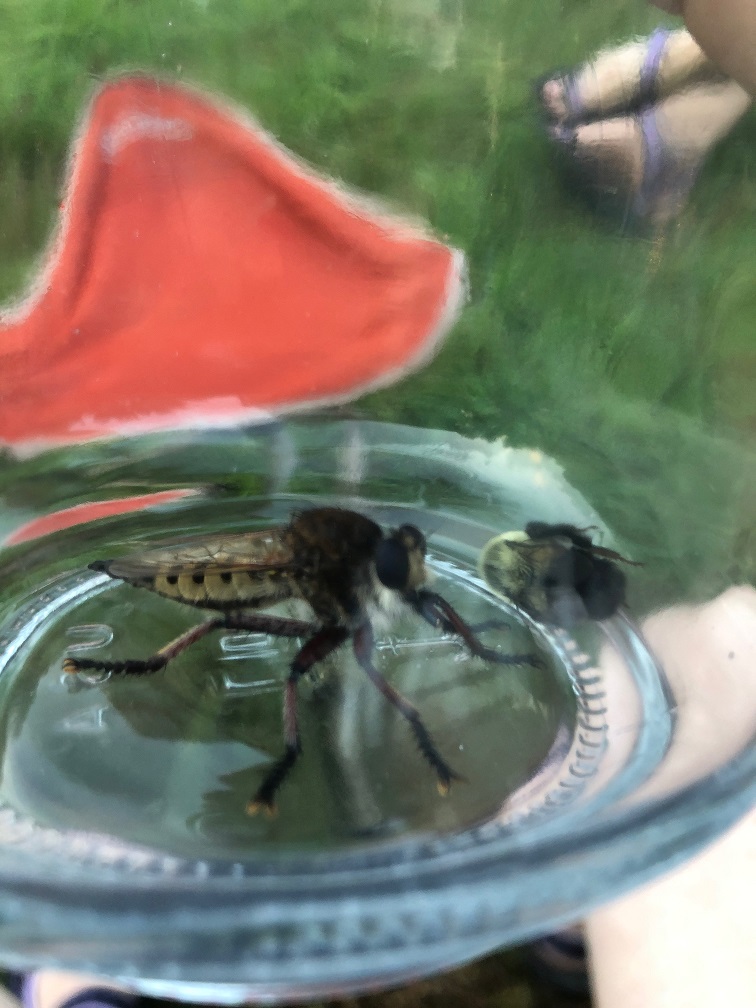 Saturday, we had leftovers from our charcuterie the night before and potluck. I was lucky enough to come home with a big jar of homemade Bread and Butter pickles! (Thank you, Peggy!)
Insect visitor – boy was he angry!
We had an interesting visitor. A large insect was hanging out on my wastebasket – holding a large bumble bee in his mouth. Marcy caught him in a jar so we could observe him for a while. Research revealed he was a "bee killer." He was safely released the next morning. 🙂
Thank goodness for Karen, her fire starters, and her bellows (see our YT video link below for details!) She got our fire burning bright and strong. Saturday evening was a lot of stories told around the fire, and admiration for the full moon rising over the trees.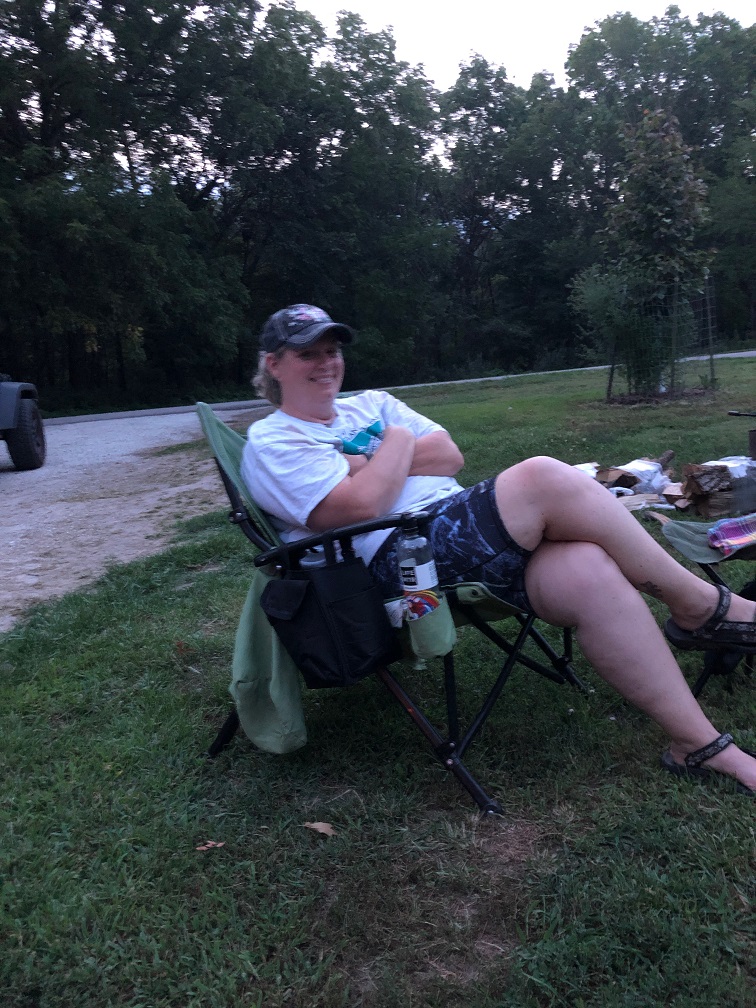 It was blessedly cool that last night. Sunday was our usual pack up and goodbyes. I can't wait to camp with y'all again! I created a little slideshow of our pics from this lovely weekend. You can view it on the Girl Camper YouTube Channel here: https://youtu.be/0EaWTf5s1Uo
Connect with me!
Theresa "Resa" Leppert
Guide Manager
Guide, Iowa & Wisconsin
563.284.2868
Girl Camper Magazine: Subscribe to Girl Camper Magazine here! Girl Camper Magazine
Events: Check out upcoming Girl Camper Events – you can attend events in any chapter! https://girlcamper.com/events/
Main GC Facebook Group – Join over 350,000 like-minded women in our public Facebook group! Girl Camper FB Group
Facebook Page – This is my public Iowa & Wisconsin page, where I'll share Girl Camper news, events and more. Girl Camper – Iowa & Wisconsin
Private FB Group – Where you can interact with others who are interested in camping in Iowa & Wisconsin! Girl Camper Iowa & Wisconsin Group.
Resa's Articles – Click this link to see all of Resa's articles on the website! ARTICLES
resaarticle