by Shari Sullivan
.
I've always been an "overall" kind of girl… The proof's in the photo below taken at Girl Scout Camp back in 1972! Most girls outgrow that look, but to me it's not only about the look; it's about the comfort factor. Overalls are, in my opinion and experience, the most comfortable, versatile and forgiving thing you can wear for just about every outdoor activity.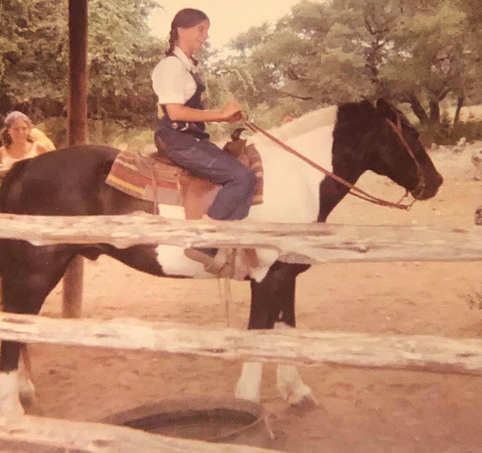 In my search for the perfect 'grown up girl' overalls, I discovered Dovetail Workwear https://dovetailworkwear.com/ Not only do they make the kind of overalls I was looking for but this company was founded by women! They truly are 'by women, for women' and they know what it's like to try and find a pair of overalls or pants that are not only tough enough to wear well, do the job and last – but to look good at the same time! Their goal was to create high quality workwear to support women's jobs and lives. Oh, and did I mention that they are made for a woman's body? So, you know that they are going to actually fit and not just hang on you or need to be rolled up five times. And, they are made to 'get dirty'… the company's tagline.

Now that I'm a Southern Girl I can camp year round, and as an aspiring farmer and gardener my list of chores here at my little farm seem to be never-ending. Where I live in Alabama the weather is super hot and humid. Coming from Colorado where we complained if the humidity got up to 20%, I now understand why it's important to purchase clothing that is made for working outside in hot humid weather. My Dovetail shortalls have served me well all summer long because quite simply put, they are magic!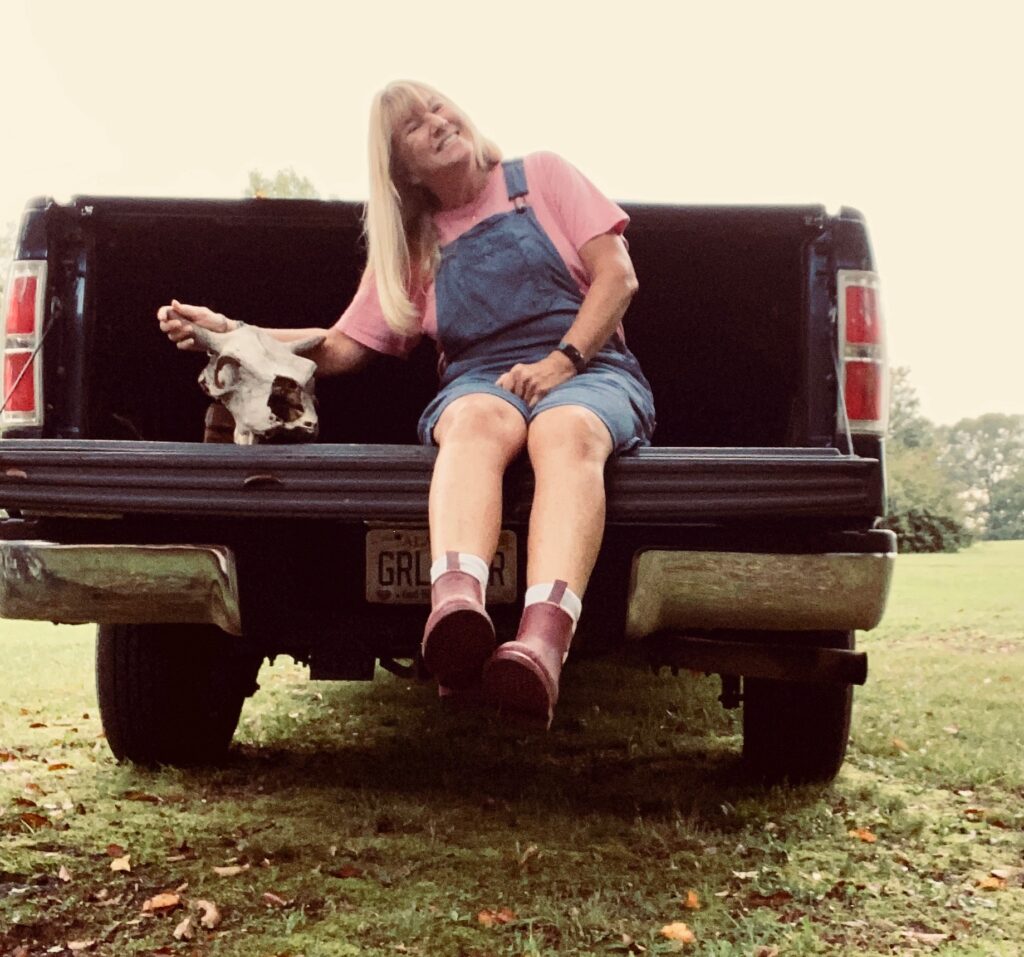 I chose to try their Hemp Utility Shortalls in Dovetail Blue. These shortalls have it all and it's packed into a streamlined slim-fitting and lightweight package. Especially appealing to me was the fact that these shortalls are made out of a cotton/hemp blend. Not only is hemp an environmentally friendly fabric (it requires very little precious water to grow), but it's also very strong and is biodegradable. It's kind of a magic material because it is also lightweight, breathable, wicks away sweat and repels the stinkiness that seems to haunt us Southern farm and camper girls! And here's the biggest bonus – it's super soft and extremely comfortable!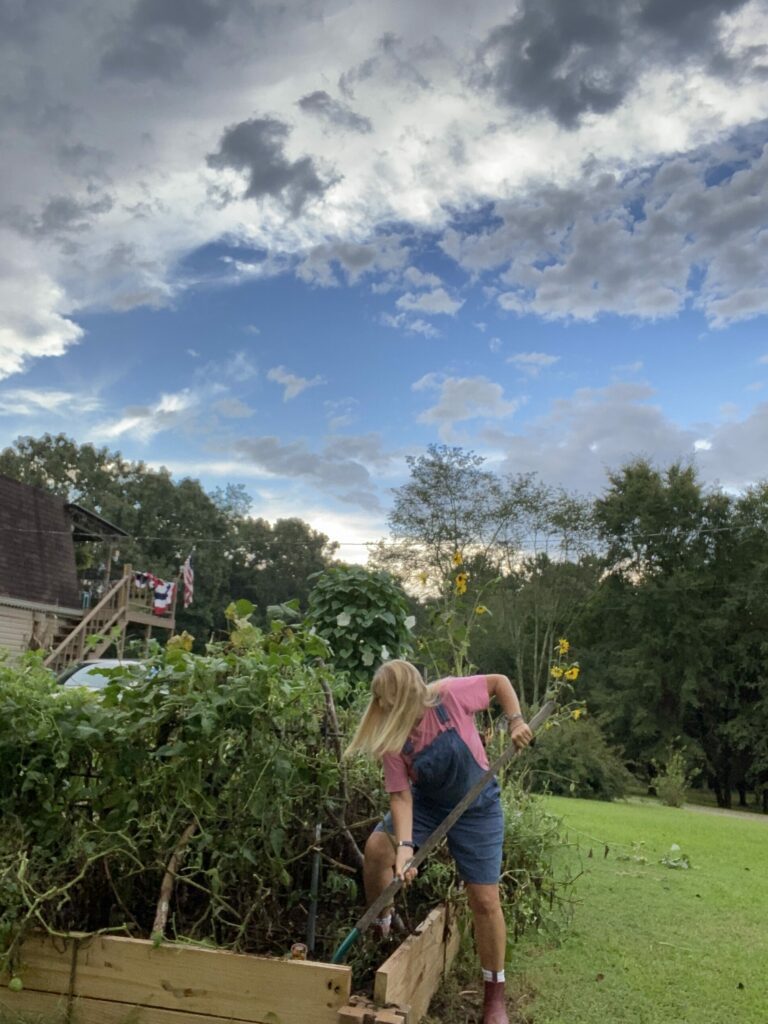 I've made a list of a few other features that I find extremely appealing:
12 pockets! That's not a typo! There are 12 pockets including a top front pocket with a snap so my phone doesn't fall out every time I drop something – which is a lot!
Shoulder straps have a unique flex strap, so no criss-crossing!
Tool loop – for the handy-woman in you for your hammer when you're doing chores around the house, or when you need to hammer in your tent stakes.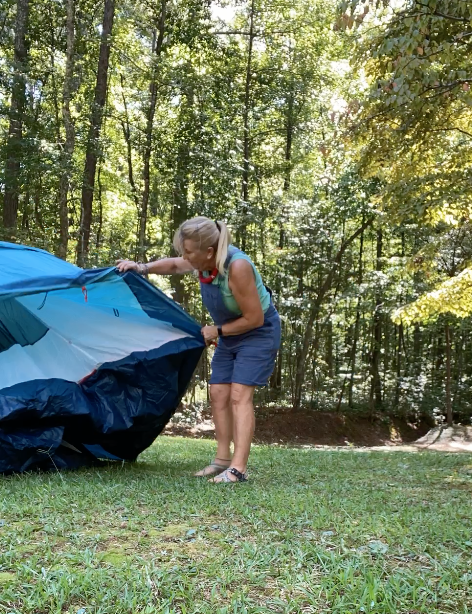 Hip slot – perfect to hold my pruning shears when I'm in the garden.
Best fitting piece of clothing I own – roomy yet not bulky,
I know I can wear my shortalls 9 months out of the year here in Alabama, but if you prefer full legs on your overalls, they also make full length overalls that are available several different colors. I plan to get a pair of the indigo stripe overalls – to satisfy the railroad engineer in me. I know they will come in handy this fall and winter, and besides that – they are really cute! When you visit their website you'll find that they offer a huge variety of clothes as well as other items. There's even a super cute jacket for our dogs!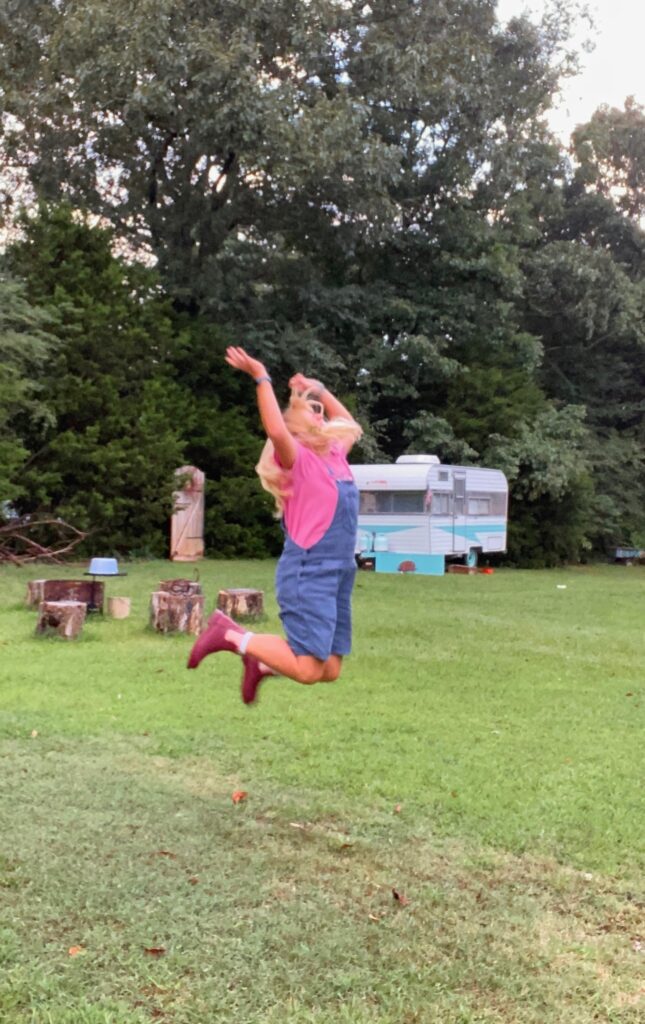 The ladies at Dovetail Workwear are so sure you're going to love their products that they offer a 30 day money back guarantee. You can exchange or return your shortalls or any other products you order within the first 30 days, but I'm pretty sure you're gonna hang on to these until you manage to wear them out. Let me know if there are any other overall girls out there! I would love to see your pictures too!
Please visit Dovetail Workwear and try a pair of their overalls now! You will be so glad you did!
https://dovetailworkwear.com/collections/overalls-for-women
Happy Trails… Shari Sullivan
Senior Editor for Girl Camper
Alabama Girl Camper Guide
Follow me on Facebook at Girl Camper Alabama
Follow me on Instagram at GirlCamper_Alabama
https://girlcamper.com/alabama/