Location
Ozark Outdoors Resort • 200 Ozark Outdoor Lane • Leasburg, MO 65535 • 573-245-6837
Number of Sites
Ozark Outdoors is a 110 acre campground with 70 plus family area sites, 120 plus late night area sites, 10 group camp sites, 80 RV buddy sites and 60 plus full hook up sites. They also have cabins, motels and off site group lodging.
Cost
Campsites are $14 per adult (13 and up) and $8 per kid (8-12) per night on weekends and $12 per adult and $6.50 per kid per night on weekdays. It is $16 per night for hook ups on weekends and $15 per night on weekdays. Children under 7 are free. The motels, cabins and group lodging vary in price. Floating and tube rentals or shuttles are an additional fee.
How to reserve
Call 573.245.6837 or visit their website – https://ozarkoutdoorsresort.com
Amenities at Ozark Outdoors
Ozark Outdoors is a campground river resort. It is a great place for a group event with lots to do.
The campground is right next to Onondaga Cave State Park. Take a guided tour of Onondaga Cave or Cathedral Cave or hike the park trails.
Ozark Outdoors has 1 mile of river front property. You can rent a raft, canoe or kayak for a river float or you can bring or rent tubes to spend the day tubing.
They also have a ropes course – Floating Treetops Aerial Park – and horse backing riding nearby.
There is a store on site. If you forgot something they will probably have it plus a lot more you didn't know you needed.
Cabins, motels and group lodging make this campground accessible for anyone in your group whether they love camping or think a motel is roughing it.
Security came by our campsite over the weekend to check on us and make sure we weren't experiencing any problems. That was a nice touch.
Tips for First Time Visitors
This is a popular campground and gets pretty busy in the summer. Unless you get lucky your neighbors will probably be pretty close – but you can get buddy sites so that your neighbors are your friends. They do enforce quiet time on the family side. Showers are 50 cents for about a 7 minute shower. There is a lot to do. It is a super fun place for a group.
My Favorite Site
I stayed on site 1101 for my last visit. We got pretty lucky and had no neighbors on our quiet corner spot that backed up to a wooded area and was on the river.
My Favorite Memory
Both times I camped at Ozarks Outdoors were so much fun! My first time was in 2020 with a group of women campers. The second time was with a smaller version of the same group in 2021. Both trips included a river float on kayaks and a relaxing day of tubing the following day. We had a blast floating and tubing.
Have you been to Ozark Outdoors? What is your favorite campground?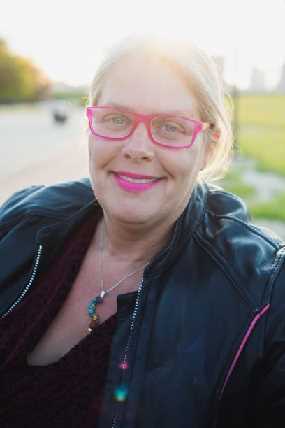 Teresa Willis |Girl Camper Guide Eastern Missouri
US Adventure Travel & Event Planner @ Sparkle Adventures
Join the Eastern Missouri Girl Camper community where you will find sisterhood, Girl Camper news, events and more! Like our Facebook page. Join our Facebook group. Follow us on Instagram!
Tag us @GirlCamperEasternMissouri
Find Girl Camper events on the Girl Camper website. I hope to see you around the campfire!
Email me at [email protected]