Is your escape pod covered in snow? The Pennsylvania Farm Show is a great place to spend a non-camping day in January while you wait for winter to subside. If you're close to Harrisburg why not attend?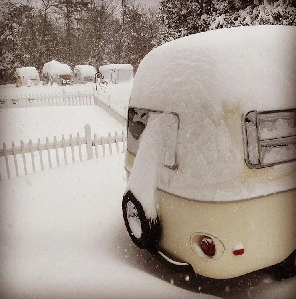 This week-long event has been held annually in January for over 100 years. I've been going since I was a wee child.
---
Sit for a bit to watch the tractor pulls, competitive exhibits, butter sculpting, livestock auctions, and livestock judging. Tickets to the Rodeo are extra but are worth it if you like that kind of thing.
Watch calves being born and eggs being hatched. How exciting! It's also mesmerizing to watch the young children sheer their own sheep that they've raised themselves and entered them into the competitions.
---
Are you a knitter, crocheter or Fiber Freak? There are sheep to shawl competitions that are fascinating to watch and lots of fiber artists selling their wares.
Visit all the exhibitors who sell crafts and products produced in PA. We bought some of the Pennsylvania Sassafras Syrup for our pancakes. It was delicious!
---
A Side Note…
It almost always snows when we attend. It's always fun when you are forced to make it an adventure in the snow. One time, the two-hour trip home took us five, FIVE HOURS to get home!!!! Can you say ice storm?! Just a word of precaution to check the weather before you plan your trip!
---
When?
The dates in 2020 are Jan 4th-11th. It used to be closer to mid-January, so maybe they changed it this year hoping the snow would hold off. Again, be sure to take the weather into consideration when you plan.
---
More Information…
This article has more information on the Farm Show. Click on the link to understand all the pros and cons of attending this show.
---
Just Don't Miss This….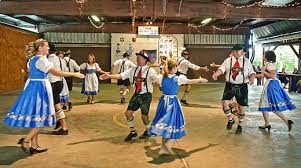 Happy Wintering!
Featured alpaca photo from UncoveringPA.com
---
My friends call me "Q" — Susan Landis, PA GirlCamper Guide