If you have ever camped with me, you have met my wagon! It's my most favorite and necessary piece of equipment. Convenient and easy to use, my folding utility wagon lets me haul everything from home to my RV. I have a steep, long driveway that makes it nearly impossible to park my RV close to my house, so I park on the street when loading Runaway RayRay before hitting the road. My neighbors shake their heads as I trek up and down that driveway a 100 times getting ready. Up and down it goes, loaded with clothes, groceries, fresh bedding and the list goes on! My saving grace is that I easily get my 10,000 steps in without ever leaving my house!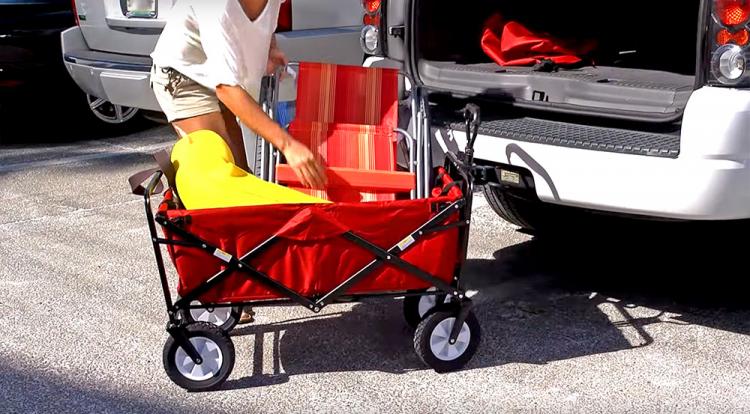 Once I'm at the campground it' serves double duty! As most of you know, I love to cook with my Bourne to Grill tripod, I load up with my cooking rig and food ingredients and head to the campfire in my little red wagon. I haul fire wood, lawn chairs, blankets and even once I loaded up my bourbon bar and hauled it to the communal campfire and hosted a bourbon tasting!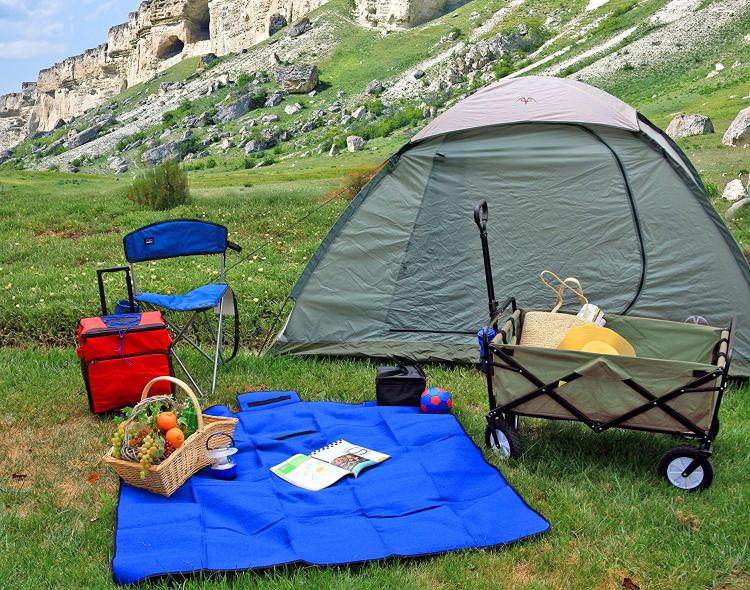 My wagon is red canvas with a heavy-duty steel frame and it loads up to about 150 pounds of stuff… It folds conveniently and compactly and stores easy. There is no assembly required, just unfold and GO!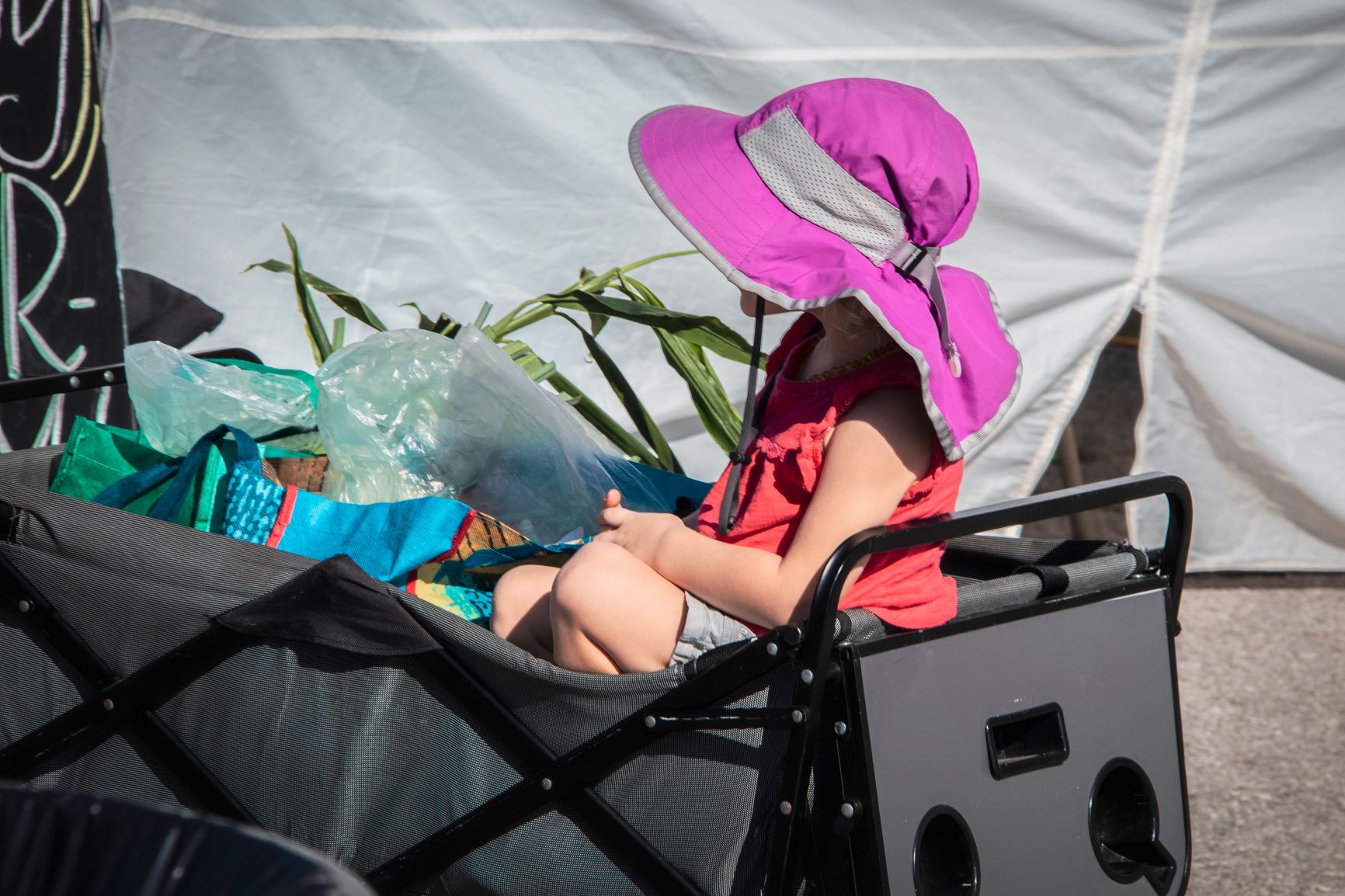 You can find these "must have" wagons at most retail shops, Walmart, Target, Costco…..However, I bought mine about 5 years ago while camping at Hocking Hills sleuthing a local flea market with my camping bud, Jenee Capponi. I was looking over this beauty and about to hand the money over when Jenee jumped in and started negotiating the price! Lucky me, I walked away pulling a brand new wagon for a cool $35.00! Typically, at retail stores these wagons go from $49.99-$79.99.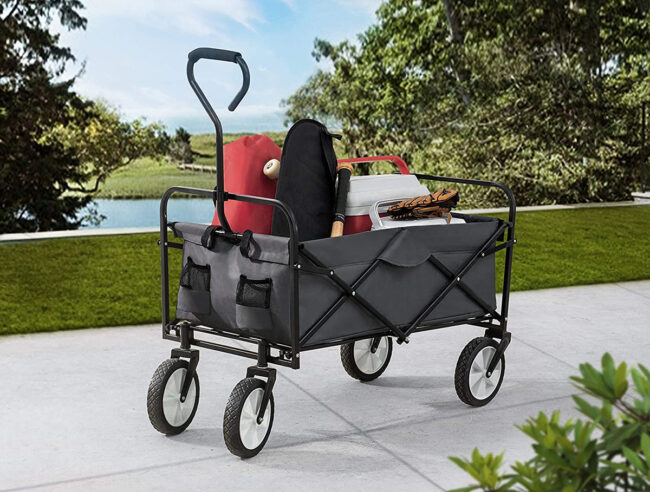 Rayma Waters |Girl Camper Guide to Ohio
Connect with Rayma and her Girl Camper Group
Facebook Page – this is the link for where you can tag us and we can tag you! This is where I'll share general Girl Camper news, events and more. https://www.facebook.com/Girl-Camper-Ohio
Facebook Group – Please join the private Ohio Group so you can participate in this supportive and fun community! Private Black Hills/Ohio Chapter Group
Events-Be sure to check out the Girl Camper Events I'm hosting.