If you're looking for a special place to get away from the crowded popular areas of Colorado, Rifle Falls State Park might be just what you're looking for. Look what this state park has to offer!
Tiny But Mighty!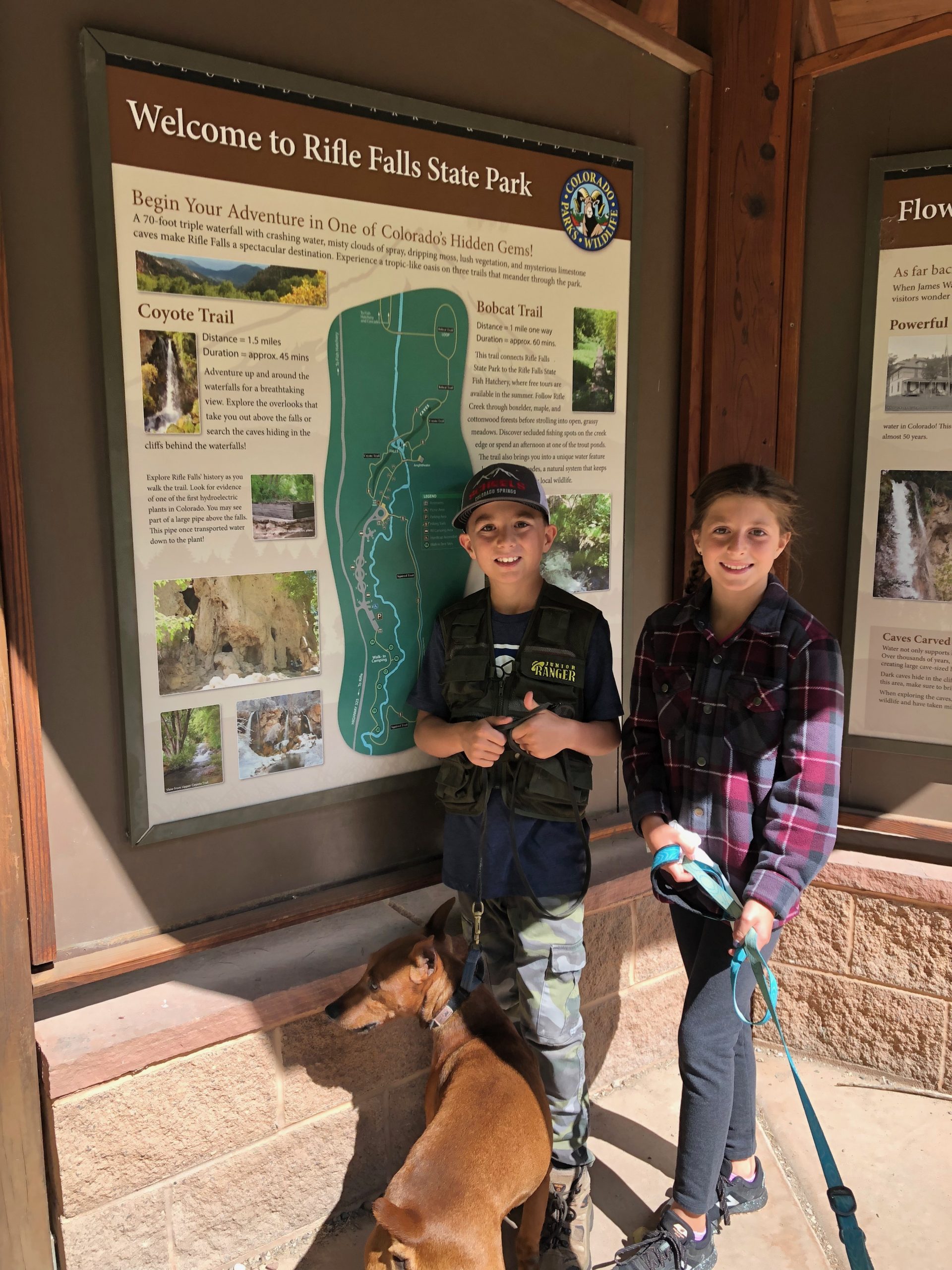 Rifle Falls State Park is the smallest state park in Colorado, but at 48 acres it packs a lot in to a small space. When you consider that Rocky Mountain National Park is a whopping 265,000 acres you realize how little this park is.
70 Foot Tall Waterfalls!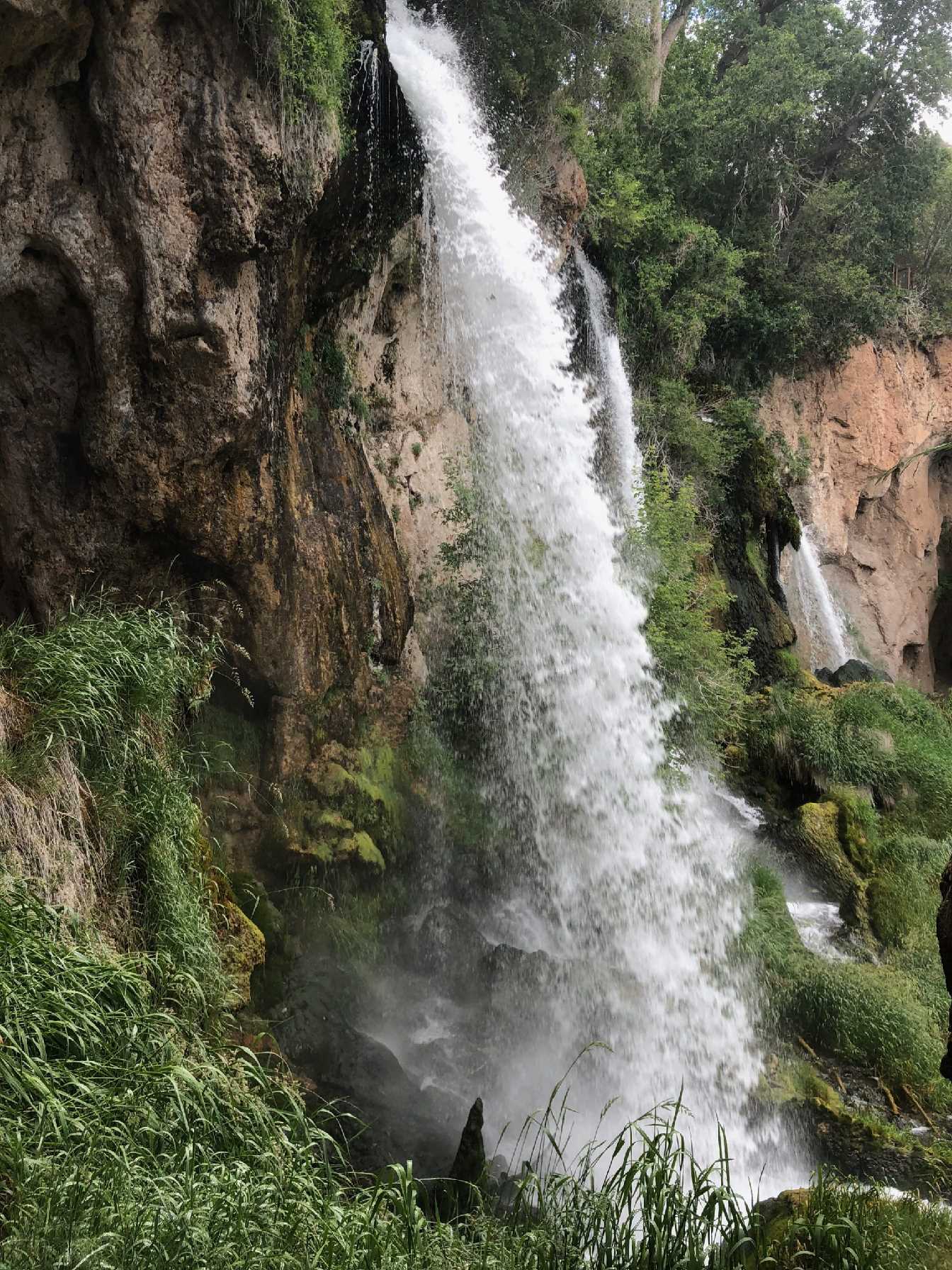 Three of them… 70 feet tall and they crash down into a small pool below. The falls were once used to provide power to the town of Rifle a few miles away! You can hike right up to them and let the spray cool you off!
Caves… With Bats!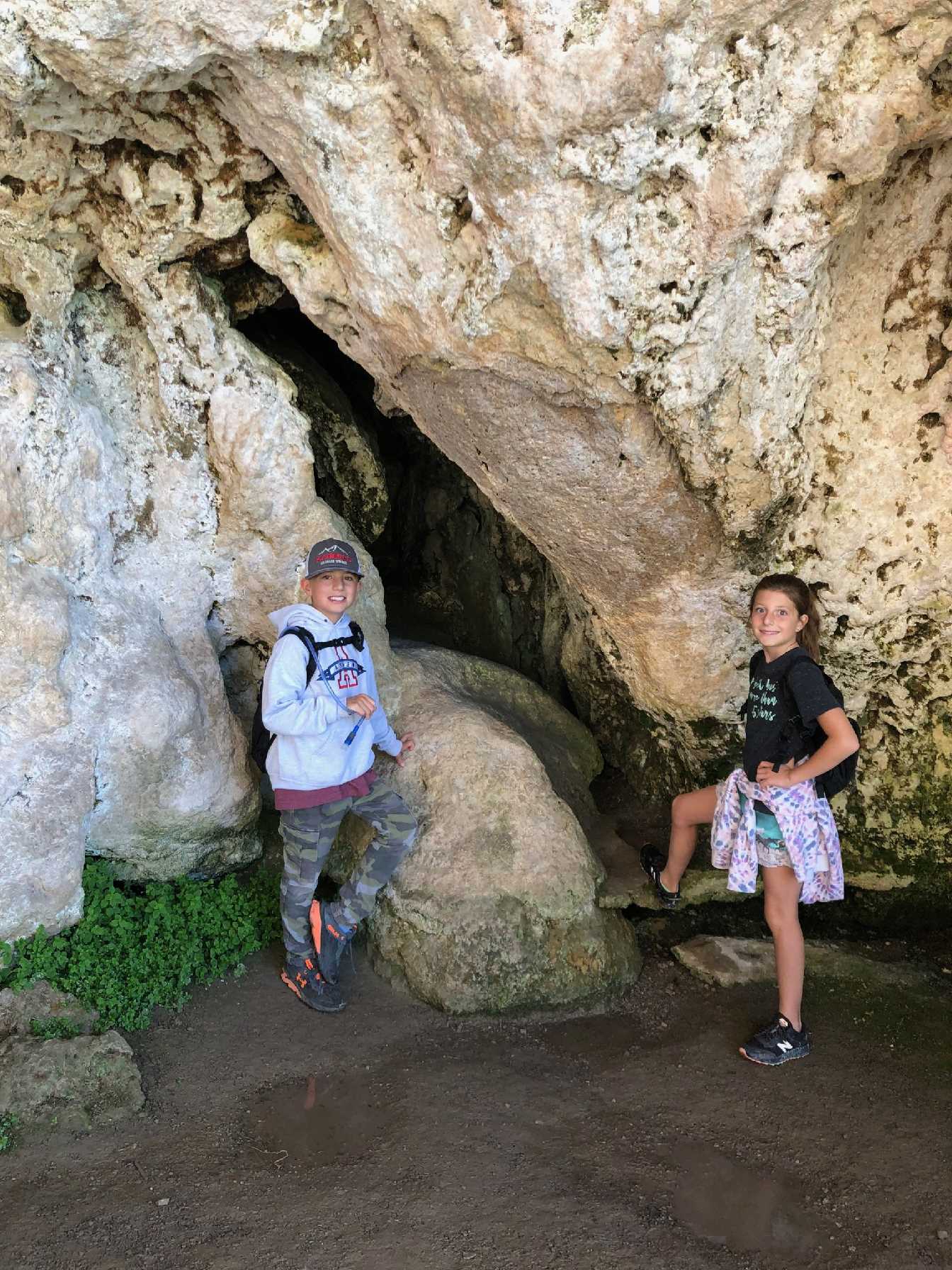 Explore the limestone caves that surround the waterfalls on an easy hike that the kids will love. You can walk inside and feel 20 degrees cooler and see some interesting rock formations, crawl through narrow cracks and if you're lucky you'll see a couple of bats!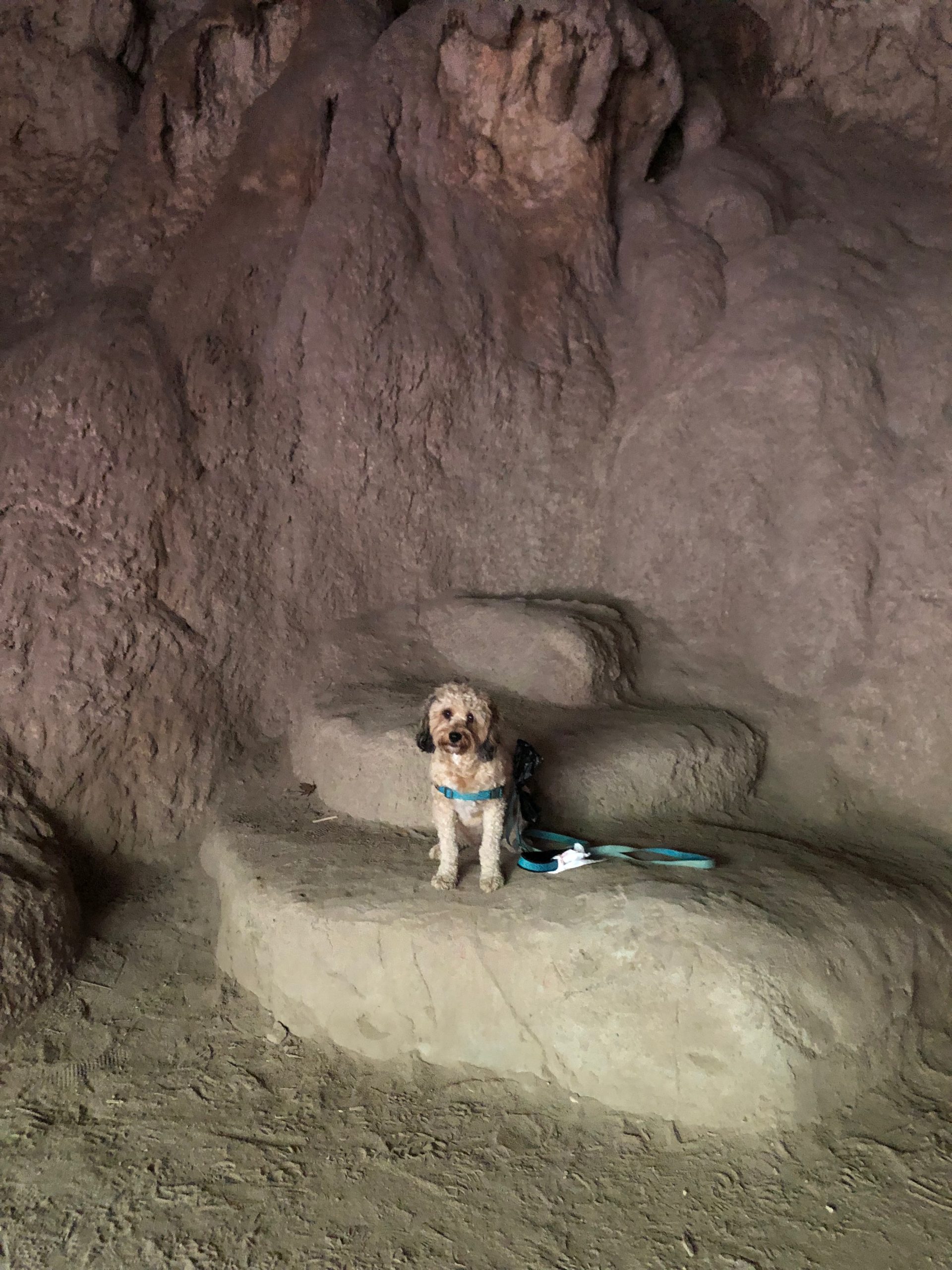 Great Hiking Trails!
Enjoy an easy hike around the upper ponds on Coyote Trail, or take a walk through a cottonwood forest along a waterway on Squirrel Trail. Dogs are welcome as long as they are kept on their leash.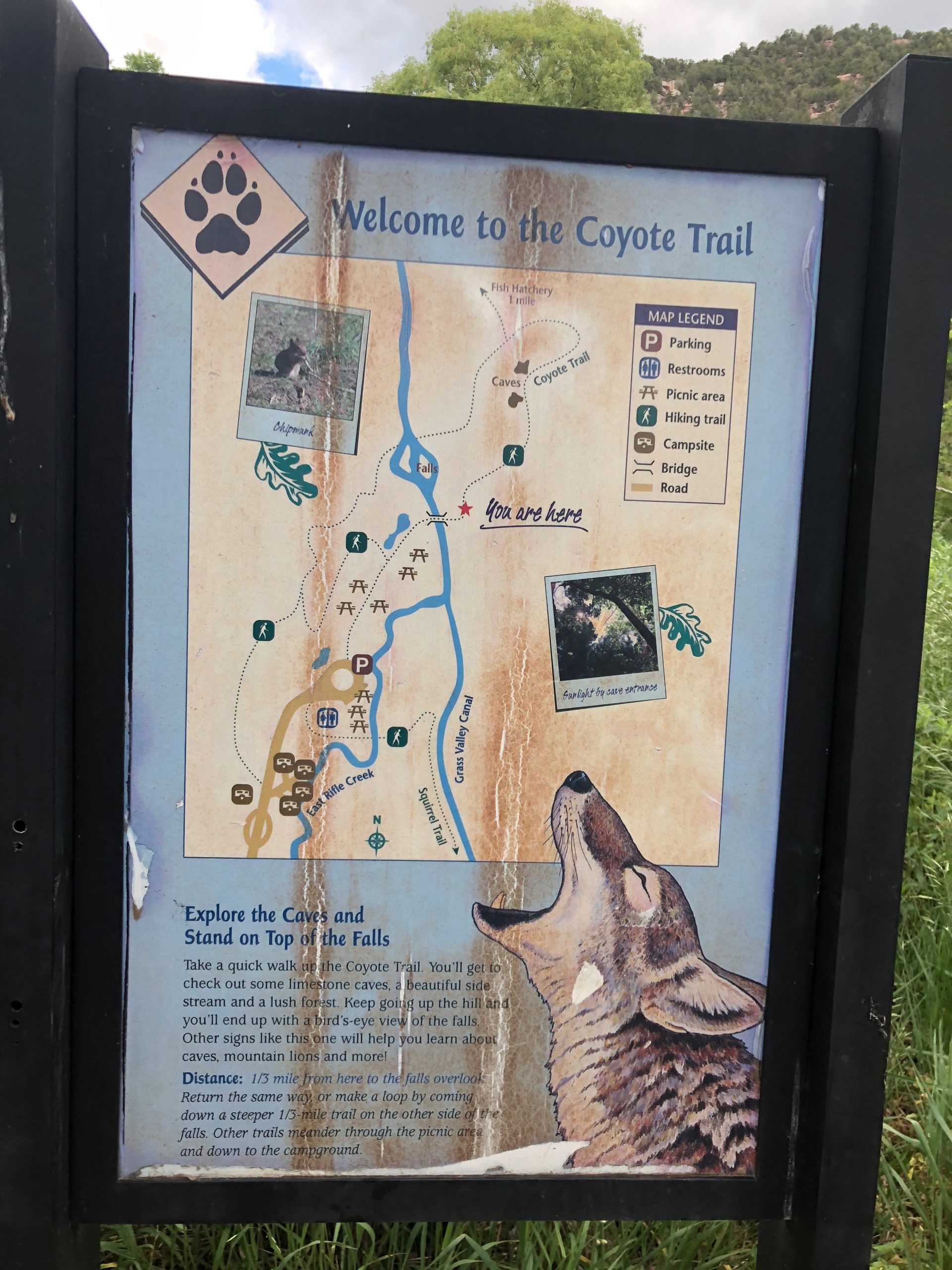 Visit the Fish Hatchery!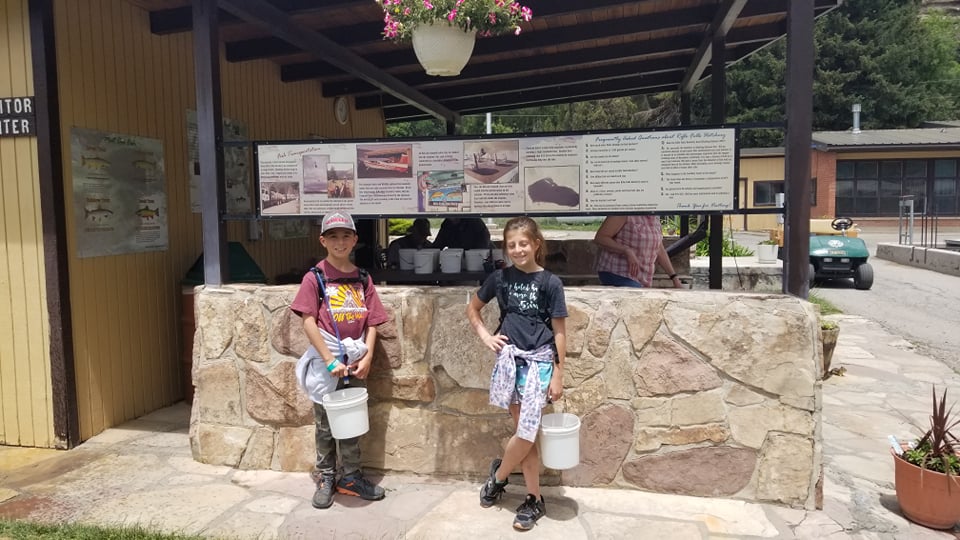 Take a hike up to the Rifle Falls State Fish Hatchery from the park! Or you can drive up too! You'll learn about how a fish hatchery works and you can feed the baby trout! Everyone will enjoy this side trip!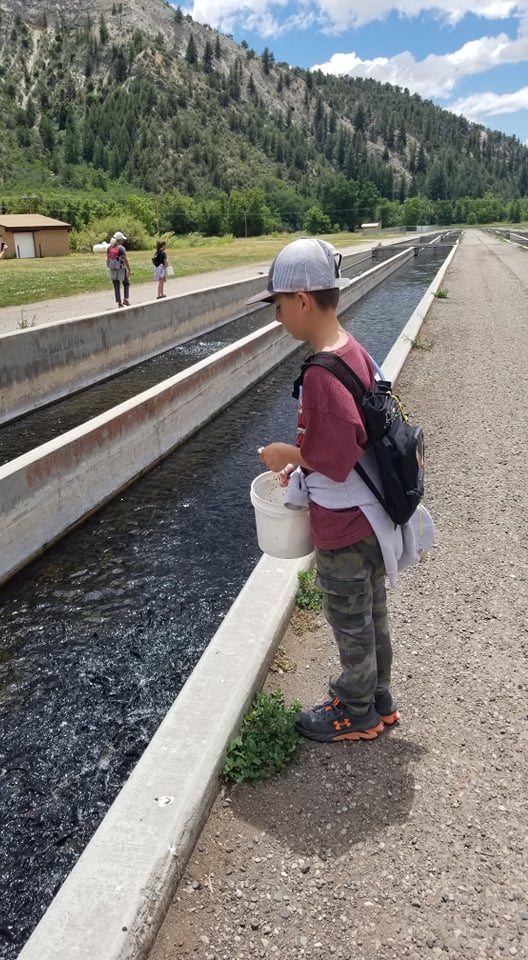 Camp Beside the River!
When I camped at Rifle Falls State Park this summer, my campsite was beside the river. There is nothing better than falling asleep at night listening to the sound of the water rushing over the rocks and headed on it's merry way. My grand-twins were with me, and they enjoyed 'fishing' in the river with their bare hands!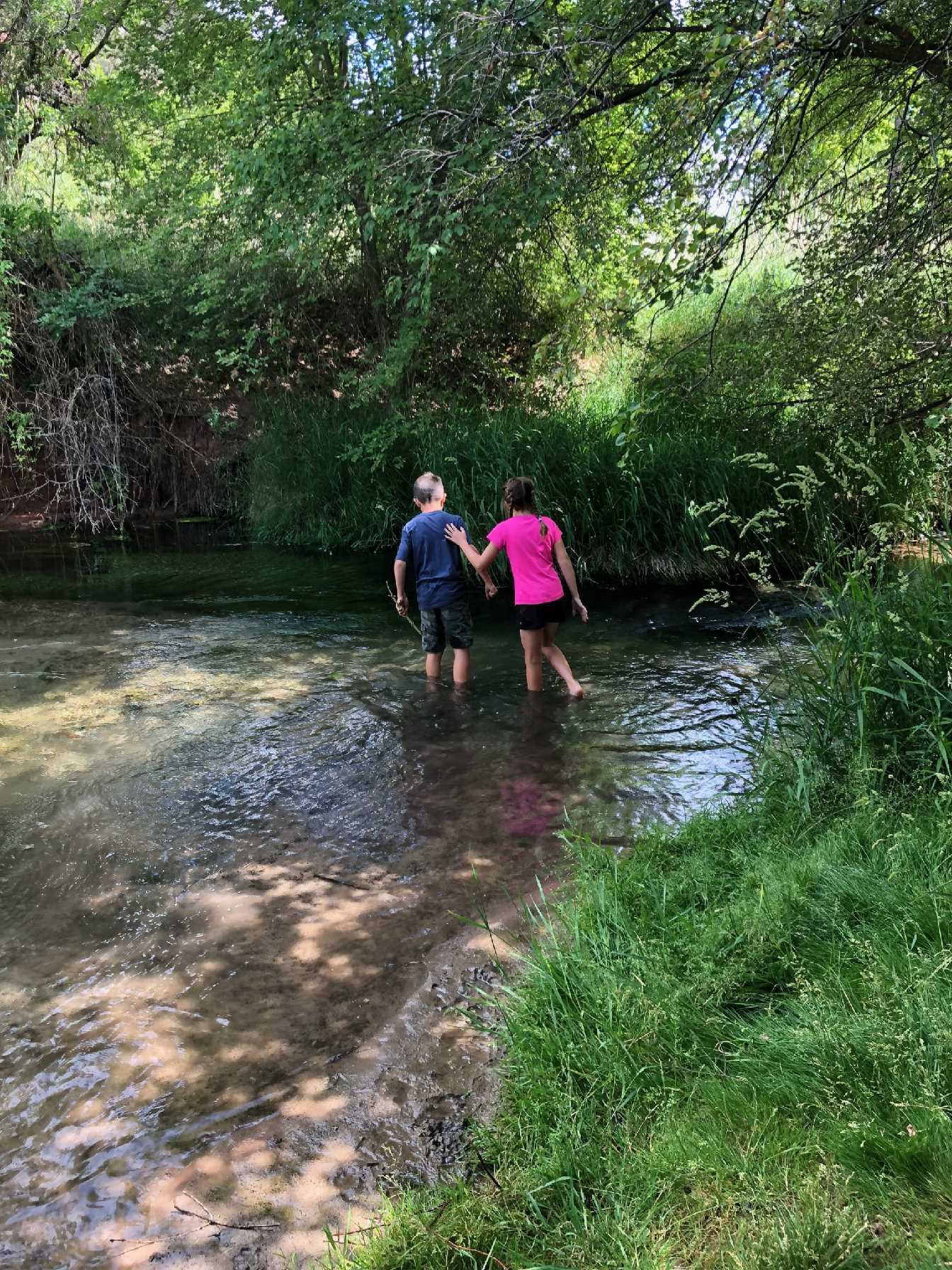 All in all, Rifle Falls is a small state park with a whole lot to offer. That's probably why the parking area is always packed. If you are going for the day, be sure to arrive early or you'll be turned away at the entrance. It's worth the drive… for a camping trip, or a day trip. You'll be glad you made visited this state park treasure.
For more information about Rifle Falls State Park, please visit them at:
https://cpw.state.co.us/placestogo/parks/RifleFalls/Pages/default.aspx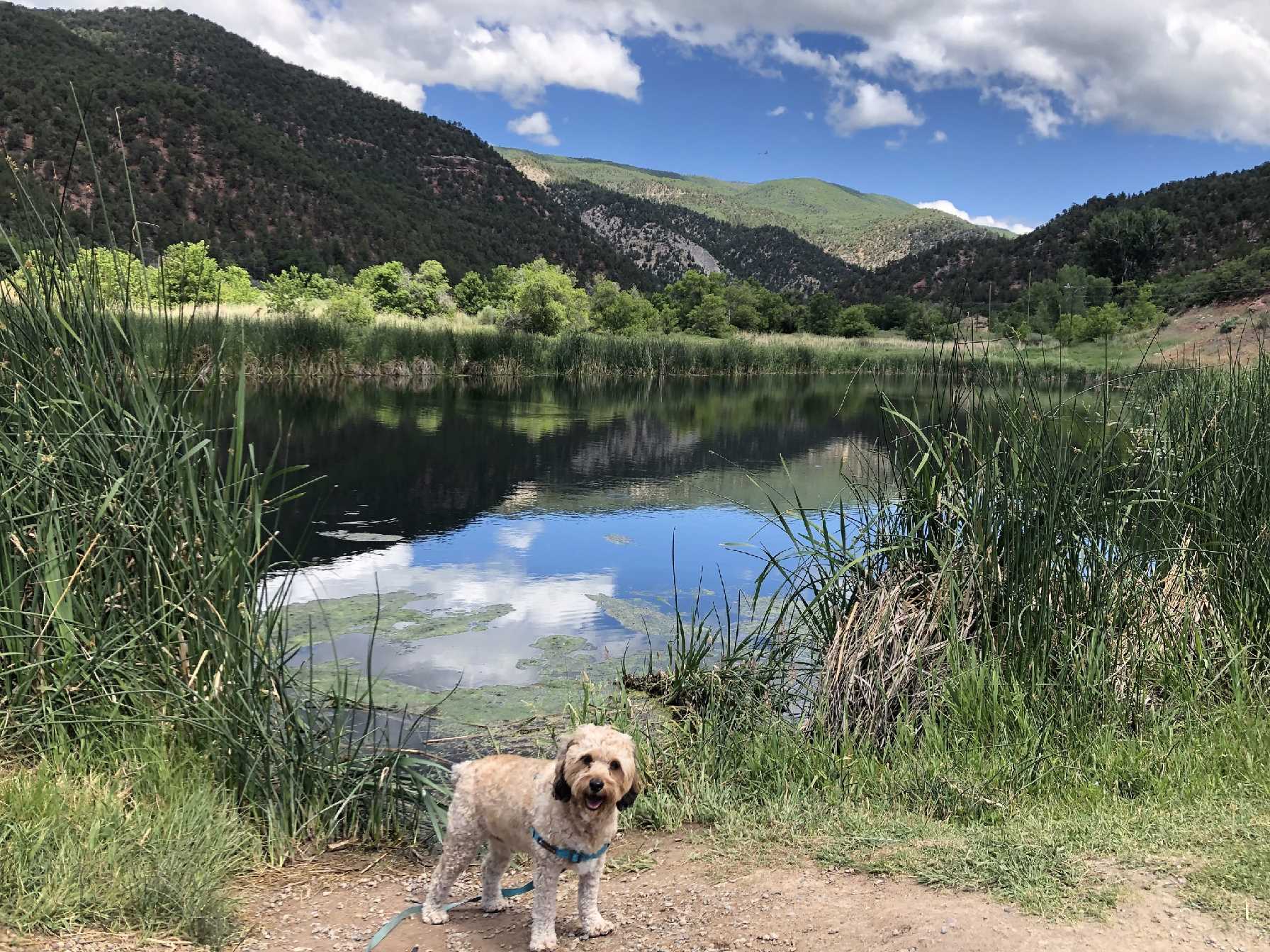 Happy Trails… Shari Sullivan
Senior Editor for Girl Camper
Colorado Front Range Girl Camper Guide
Follow me on Facebook:https://www.facebook.com/GirlCamperFrontRangeColorado
https://girlcamper.com/colorado-front-range/